influencer economy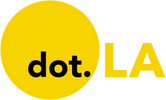 Get in the KNOW
on LA Startups & Tech
X
influencer economy
Photo courtesy of HeyPal
Katy Johnson, a reality TV star and globe-trotting travel blogger, has lately offered some advice to her more than 100,000 Instagram followers.
"I urge you to learn a new language," the model has told her fans, noting how locals in the foreign countries she has visited appreciate the effort. "It's essential to be able to connect with people as much as possible while I travel," she wrote in another post last month. Johnson, a former contestant on the TV show "Joe Millionaire," has repeatedly suggested one particular way to study a new language: HeyPal, a one-year-old language-learning app.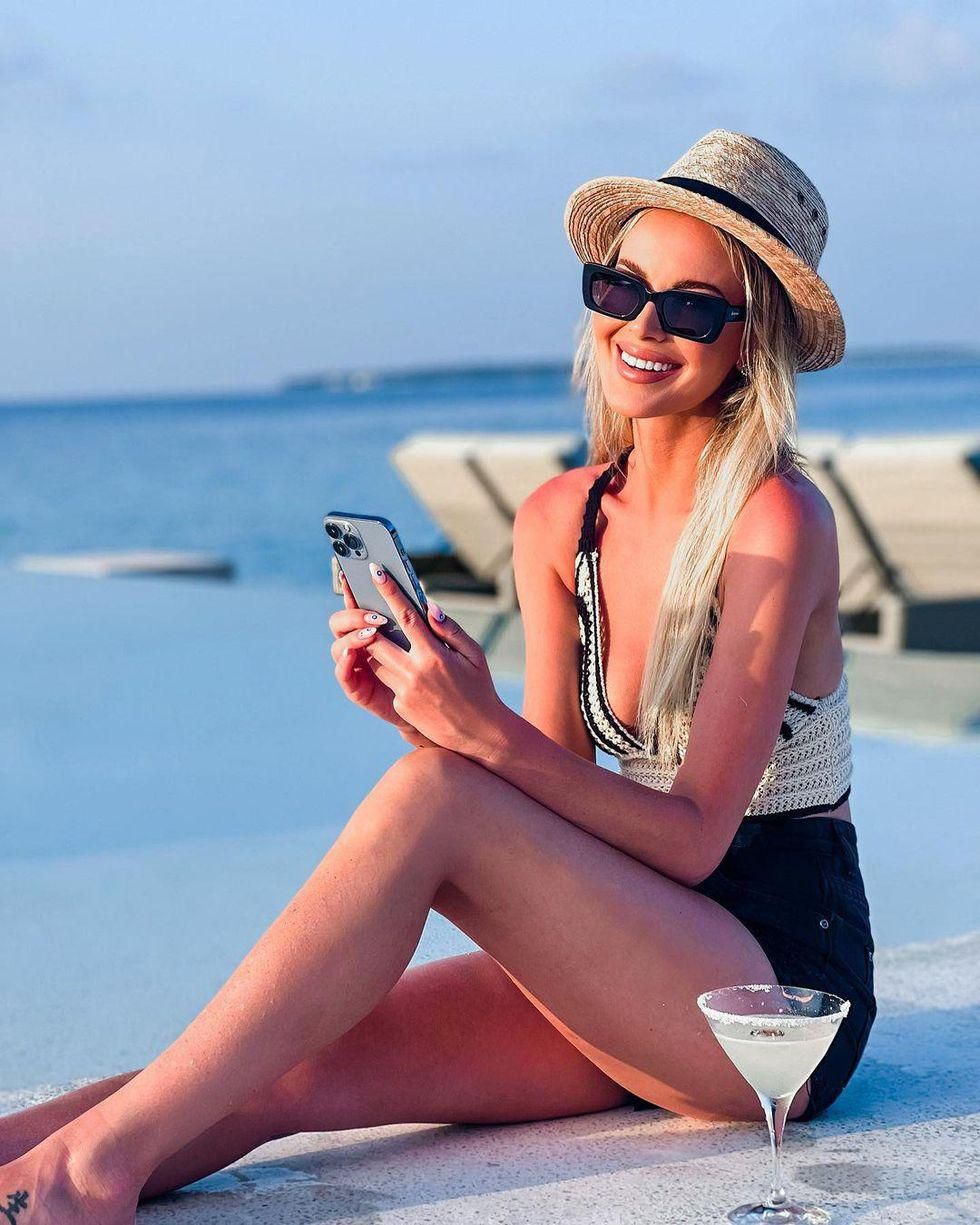 A photo from Johnson's Instagram account, which she's used to promote HeyPal.
Photo courtesy of HeyPal
"Today I wanted to work on some Arabic slang, so I literally can pull out the phone and use the app anywhere, anytime!" read a caption to one photo of Johnson sitting near the Indian Ocean with a smartphone in her hands and a cocktail nearby.
At first glance, her casual endorsements may look like mere tips from a travel expert. But the Instagram posts, sprinkled between photos of the model posing in exotic tropical locations, are part of a paid campaign by HeyPal, which is owned by Beverly Hills-based digital app developer ClickStream.
HeyPal—which promises to help users learn new languages through social media posts and online chats with native speakers—has made content creators like Johnson a key part of its marketing and growth strategy. The app is currently paying three influencers, including Johnson, to spread the gospel by showcasing glamorous real-life examples of how people can benefit from the platform.
HeyPal, which has racked up more than 1 million downloads since going live last June, is hardly the only brand turning to influencers. Spending on influencer marketing has exploded in recent years, jumping from only $1.7 billion in 2016 to $16.4 billion this year, according to research from Influencer Marketing Hub.
In some ways, influencer marketing is not much different from traditional celebrity endorsements where actors, artists and athletes hawk products in advertisements. But online influencers often forge deep relationships with their fans, making their endorsements more effective, according to experts. That's especially true if the products or services they're marketing naturally fit with the content they're creating—such as Johnson highlighting a language-learning app as a travel blogger.
"At the end of the day, influencer marketing works because the audience trusts the creator," Brad Hoos, CEO of influencer marketing agency The Outloud Group, told dot.LA. Hoos noted that customers acquired through influencers tend to stick with brands longer than those lured by other campaigns.
Launched in 2020, HeyPal aims to help people learn new languages by conversing with native speakers through social media features like chats, posts, comments and media uploads. HeyPal offers both free and paid versions of the app; the latter is available in two subscription tiers ($9.99 or $14.99 per month) and includes additional features like unlimited translations on posts and a "PenPal" feature that matches users who can teach each other new languages.
HeyPal CEO Jonathan Maxim, a marketing veteran who ClickStream hired for the role last year, told dot.LA that Johnson and the app's other influencers bring credibility to the platform. Those other influencers include Jessica Killings, an actress, model and angel investor who, like Johnson, has a large Instagram following.
HeyPal CEO Jonathan Maxim. Photo courtesy of HeyPal
HeyPal has worked with roughly 20 influencers to date, though it has only struck paid partnership deals with three, according to Maxim. ("The other 20 or so are just enthusiasts of the mission," he noted.) The company declined to share how much it pays influencers to market its app.
In addition to boosting the brand's visibility, HeyPal's influencers are able to steer people to the app or channels like its Instagram account, through which the company can later retarget them with ads or push notifications, Maxim said. HeyPal can measure reach, click-through rates and number of app downloads by influencer, and can optimize its ads accordingly.
"Influencer marketing serves the top of the funnel for us," Maxim said. "Katy creates engaging content, brings people to the middle of the funnel, and then we retarget them and bring them to the bottom of the funnel—which is conversion and engagement in the app."
Johnson's Instagram endorsements don't dig into the details of the app, but they subtly suggest the perks of learning a new language. An Instagram Reels video she made in March shows Johnson dancing and posing for selfies with people around the world—activities presumably made possible by her ability to speak different languages.
"These types of posts help people dream—to see a country and the beauty, the food, the people," said Jamie Gutfreund, chief marketing officer for Los Angeles-based Whalar, a creator economy company that works with influencers and brands. "They can imagine what their experience could be, especially if they have learned the language."
Creators have to tread carefully when it comes to corporate partnerships, however. Although brand deals may provide more stable income than platform ad revenue, creators have to ensure they don't harm their authenticity by constantly promoting products, experts said. About 13% of fans say they have unfollowed a creator because they included too many ads in their content, according to a recent survey.
Johnson is keenly aware of that balancing act: She said she sends just a few promotional posts per month and doesn't endorse anything on Instagram "unless I really believe in it." Asked how she makes her promotional posts seem authentic, Johnson said she doesn't need to.
"I don't really make it look like anything—it is authentic," she told dot.LA, pointing to videos she shared of her playing with children in Kenya or receiving some help putting on a hijab in Egypt.
"Those are all real moments that I've had," she added. "And some of these moments can be helped when I'm learning language from language apps."
This is the web version of dot.LA's daily newsletter. Sign up to get the latest news on Southern California's tech, startup and venture capital scene.
Over the last few years, many content creators have flocked to NFTs and cryptocurrencies to make money and engage with fans. But a new survey suggests that creators should wade carefully into the world of crypto—or risk alienating some of their audience.

Playa Vista-based National Research Group (NRG) recently surveyed 3,500 people who follow online content creators, and found that nearly one-quarter of them (24%) said they'd think more negatively of a creator if they saw that person selling crypto-related products.
The findings aren't too surprising given the obstacles facing the industry—including headline-grabbing crypto scams, a rollercoaster market currently in freefall and the environmental harms of crypto mining. There are plenty of reasons for consumers to be skeptical.
The NRG report noted that fans of gaming creators, in particular, were the most likely to disapprove of crypto endorsements. That could be a result of the recent backlash against some blockchain games that are considered to be exploitative, the report said.
Blockchain technology has thus far shown real potential to shake up the creator economy by offering creators more ownership of their content and new revenue streams that aren't tied to social media platforms. From fan-funded projects to exclusive access to content, Los Angeles-area startups have come up with some creative ideas using Web3 applications.
But in addition to crypto's other problems, a lot of this stuff is still over many people's heads. Rob Barrish, NRG's executive vice president of platform and technology clients, noted that there's little knowledge among consumers about NFTs (non-fungible tokens) and how they work.
"In other research that we've done, only about a quarter of consumers can correctly identify what NFT stands for," Barrish told me.
NRG's wide-ranging report on the creator economy suggests that creators have forged deeper relationships with their audiences than the celebrities of old. Roughly 44% of fans felt like they know their favorite creators as well as their own friends, the market research firm found.
But with NFTs and crypto remaining a mystery to many and a point of contention, creators promoting these speculative digital assets run the risk of losing that trust. —Christian Hetrick

Image courtesy of Vidcon
This is the web version of dot.LA's daily newsletter. Sign up to get the latest news on Southern California's tech, startup and venture capital scene.
Within minutes of walking into the Anaheim Convention Center on Thursday, I found my path blocked by a teen filming a TikTok dance—the first of many I saw throughout the day.

TikTok's fingerprints are all over VidCon, the 12-year-old annual convention centered around the booming creator economy and ever-growing realm of digital video content. That was evidenced by the teens wearing TikTok couture and the Culver City-based company's new role as the event's official sponsor. So many creators wore bright pink ensembles that one might have thought they'd stumbled onto the set of Greta Gerwig's "Barbie" movie.
And yet, many of the TikTok creators who have actually made it to the big screen—or at least parlayed their success on handheld devices into bigger, more lucrative platforms—were notably absent. Sure, the two creators currently racing for the most TikTok followers—Charli D'Amelio and Khaby Lame—both had scheduled events at VidCon this week, as did Brittany Broski. But the likes of Addison Rae, Loren Gray and Bryce Hall are among the big viral names who have opted to skip the proceedings.
At a panel that explored TikTok's impact on the entertainment industry at large, Bryan Thoensen, the company's head of content partnerships, noted that more creators are seeking opportunities outside of the app—with Hollywood agencies and production studios alike looking to tap into this growing talent pool.
"These entities are constantly asking, 'Who's on the precipice? Who's next?'" Thoensen said. "We work very closely with helping those creators to springboard into the next big thing for them."
Thoensen cited Tabitha Brown, who signed with CAA in 2020 and released a book last year, as emblematic of the heights that TikTok creators can reach—and sure enough, Brown isn't attending this year's TikTok-branded VidCon. Neither are Emily Uribe or Juju Green, whom the Academy of Motion Picture Arts and Sciences' vice president of digital marketing, Meryl Johnson, credited on Thursday for the success of TikTok's Oscars red carpet livestream this year. In fact, only a few of the TikTok stars name-dropped throughout the panel, such as Reece Feldman, had planned VidCon appearances.
With major entertainment industry stakeholders like the Academy now elevating TikTokers to larger platforms—and TikTok itself helping to forge such connections, according to Thoensen—it's no surprise that many of the app's top creators are now looking beyond TikTok, especially given its relatively limited monetization opportunities. So while investors are eyeing the creator economy closer than ever, it appears many TikTokers are now looking beyond the world of VidCon for their "next big thing." — Kristin Snyder