big data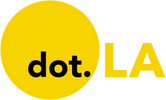 Get in the KNOW
on LA Startups & Tech
X
big data
Palantir Technologies' stock rose more than 30% after the enigmatic, big data analytics company officially went public with a direct listing on the New York Stock Exchange Wednesday.
The stock under the ticker symbol PLTR ended the day at $9.50 per share or $2.25 above its $7.25 reference price.
Direct listings are less common than IPOs which rely on investment bankers to underwrite an offering, but companies including Slack Technologies and Spotify have moved forward, betting on their broad brand name recognition, and to avoid incurring extra fees. Under the arrangement, employees and other early investors directly sell their shares upon the company's Wall Street debut.
But, Palantir's direct listing is unique in that it includes a lockup period that prevents employees and legacy investors from selling most of their stock. Analysts say this provides new shareholders the opportunity to participate in the listing without substantial risk of short-term decline in price.
Palantir's software offerings, including Gotham and Foundry, are used by 125 customers across more than 150 countries and in 36 industries. It has touted its government work as "central to defense and intelligence operations in the United States and its allies abroad," according to its Securities and Exchange Commission filing.
Industry analysts expressed concern that the company's overall customer count is low. Palantir Chief Financial Officer David Glazer declined to discuss how many of its clients are government versus enterprise in an interview Wednesday. Though it has increased its focus on the commercial market, Palantir's government portfolio has increased to 54% in the first half of 2020, wrote analyst Rohit Kulkarni, executive director of MKM Partners, in a note.
Glazer said that due to the company's 17-year history, "there's a real moat" that competitors have to overcome to match their software abilities. Glazer said that the company essentially "turned off our growth machine" to build out Foundry.
"You're really going to see us be able to scale" to more customers faster and at lower cost," Glazer said. "No one else is going to be able to do that without a huge amount of resources, huge amount of engineering talent against it, and so I think we have a very strong moat."
Analysts ask: Does it Scale?
Because many of Palantir's largest and legacy customers are governments, Brendan Burke, a senior emerging tech analyst with PitchBook, said the overall low customer count "suggests that the platform has not scaled rapidly across new customers" and that Palantir "earns a relatively small percentage of its revenue from (those) recently won customers." He added that the company "will be challenged to maintain its expected 2020 revenue growth of 42% year-over-year given its reliance on new government contract wins and the long sales cycle of its data integration platform Foundry."
In its filings, Palantir estimates its total addressable market to be roughly $119 billion over both commercial and government sectors. And it has provided its software to commercial industries, including energy, transportation, financial services and healthcare. Burke said he found the addressable market in terms of actual end-user spending for data analytics is in the range of $24 billion, multiple times below Palantir's assessment.
For now, the company remains far from profitable. In its SEC filing, it warned investors that it has "incurred losses each year since its inception" and "may never achieve or maintain profitability."
While the company reported $742.6 million in revenue in 2019, it saw a loss of $579.6 million. Similarly, in 2018, the company recorded a $580 million loss on $595.4 million revenue. So far, in the first half of 2020, Palantir has reported a $164.7 million loss on $481.2 million in revenue.
Palantir, which employs more than 2,390 people globally, said it's in the process of entering new and emerging markets, including its newer foray into COVID-19 response efforts as well as defense, law enforcement, national security, and government agencies.
As of the first half of 2020, it reported its total remaining deal value of contracts awarded by government agencies was $1.2 billion.
Formerly based in Palo Alto, Calif., Palantir co-founder and chief executive Alexander Karp wrote a scathing rejection of Silicon Valley culture in his introduction to the company's S-1 filing, and the company moved its headquarters to Denver, Colorado this summer.
Founded in 2003, Palantir has always been accused of secrecy because of its government-related work, but it does have legit U.S. intelligence roots. The company's only early outside investment came from the Central Intelligence Agency's venture capital arm, In-Q-Tel, which helped develop its software to analyze reams of siloed data. Their tech was particularly well-suited to intelligence agency uses and has been primarily used for counterterrorism as well as law enforcement since its early days. Today it's used by the U.S. military, including the U.S. Special Operations Command, the Centers for Disease Control, the Department of Homeland Security and Securities and Exchange Commission, among others.
The use of its software by DHS has led to accusations that its software is being used by ICE to help it find and deport immigrants under the Trump administration. And the company has seen activists protest outside of its now former Palo Alto offices as a result. Co-founder and billionaire investor Peter Thiel is a prominent supporter of President Donald Trump.
Glazer said "the problem set that our software is deployed against is complex, it's nuanced, and we welcome the internal discussion." He added that "transparency is a great thing for the company" and that by going public "we'll be able to share more over time about our customers" though that will be more difficult for customers in the intelligence and government sector.
Kulkarni, the executive director of MKM Partners, wrote that "Palantir's products look extremely robust and truly 'battle tested'" — its software can be installed on a submarine and a tablet with no internet connectivity, for example — but that it is still early days with direct sales.
In addition to lack of profitability, investment risks include the company's many shareholders — and likely sellers once the lockup period ends after the company announces fourth quarter earnings. Its top three customers make up 33% of its revenue in 2018 and in 2019, those customers made up 28% and had been with the company on average for eight years.
Kulkarni criticized Palantir for providing a "very limited disclosure" even though it has more than 15 years of operating history.
"We found Palantir's S-1 filing fairly light on customer trends, SaaS metrics," Kulkarni wrote. "Also, the company has disclosed only six trailing quarters worth of financials and has not provided any guidance."
Still, Kulkarni wrote that he expected significant investor appetite given the company's "enigmatic" history and ongoing IPO pricing trends. He added that the company would trade at a slight discount to its relative growth rate, given its customer concentration, unclear visibility and customer size.
Palantir's Unconventional Voting Structure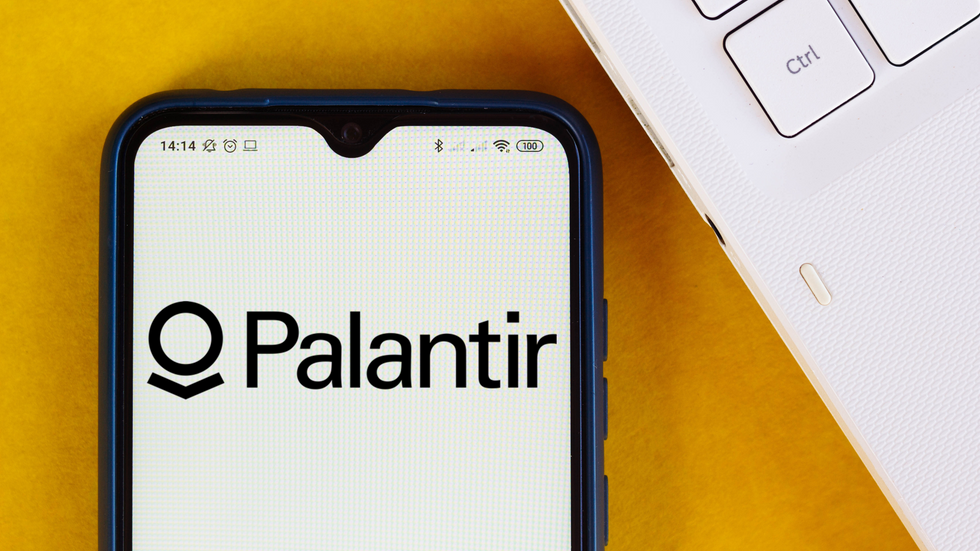 'Transparency is a Great Thing': Secretive Big Data Firm Palantir Goes Public
The company's voting and governance structure has given many industry analysts pause. Michael Weisbach, the Ralph W. Kurtz finance chair at Ohio State University's Fisher College of Business, said it creates an extra class of stock that gives founders effective control of the company no matter how much stock they actually own.
Such efforts are "the exception but not that rare," and he noted that the Ford family set up a similar structure to ensure their control of Ford Motor company as did Comcast. The variable structure allows the founders to control up to 49.999999% of the total voting power of the stock.

Burke, a senior emerging tech analyst with PitchBook, said that while it's common for founder-led startups to remain controlled by the founder, Palantir has further pushed the envelope with this new share class structure.
"The broader impact is limiting the ability of shareholders to influence the company's strategy," Burke said. "This share class structure prevents common shareholders from making activist decisions for the company's future."
Kulkarni wrote that the structure gives the company's three founders "unilateral voting control over the company in perpetuity."
Burke said this is a continuing trend in the market, especially because there hasn't been significant pushback from investors.
Other concerns include worries about the "growing ethical orientation of investors" that could lead to backlash over Palantir's involvement with government agencies "shown to violate human rights," Burke said. "We haven't seen the company adapt to these concerns yet."
Perhaps to assuage this concern, Palantir pointed to its privacy and civil liberties safeguards, its focus on supporting "Western liberal democracy and its strategic allies" and it also took a stand on the Chinese Communist Party, assuring investors perhaps wary of another ByteDance Ltd.-related debacle that it doesn't work with the party or host its platforms in China because it is "inconsistent with our culture and mission."
*Editor's Note: Spencer Rascoff, the executive chairman and cofounder of dot.LA and Zillow, has been a member of Palantir's board of directors since July 2020 and is also an investor in the company.
___
Do you have a story that needs to be told? My DMs are open on Twitter @latams. You can also email me at tami(at)dot.la, or ask for my Signal.
Ranker has made a profitable business of crowdsourcing lists and rankings on everything from action movies to ice cream flavors. Now, it wants to sell that data.
The Los Angeles-based media company announced this week it has surpassed 1 billion user votes for its lists and with that data will launch Ranker Insights, a new service targeting the marketers, studios and entertainment platforms vying for consumers' attention in a crowded online space.
"This marks the open-for-business milestone," David Yon, who was brought into the company to lead Ranker Insights, told dot.LA. "Ranker is now available for B2B data licensing."
Ranker Insights will be the company's next step in its evolution from a website where someone can vote on their favorite U.S. president, fast food burger and Marvel Cinematic Universe character to a purveyor of consumer information, feeding the entertainment industry as it navigates a world dominated by streaming.
But in an industry awash in analytics, Ranker may face challenges in convincing customers that its data are valid. Although the company released a white paper with some description of its backend processes, it will likely need to peel back the curtain to prospective buyers.
Ranker is likely to face questions about the steps it takes to comply with Europe's complex data protection rules (GDPR), for example, and exactly how it is able to separate the signal from the noise, media analyst Dan Rayburn told dot.LA.
"There may be value there but the data's only as good as the methodology and how it's being collected," Rayburn added. "Everybody's always questioning that."
Ranker says that savvy companies know how to value its hoard of data. The company boasts over 160 million statistically relevant relationships and correlations on a range of consumer likes from their hamburger preferences to their favorite city in South America.
Chief executive Clark Benson, a serial entrepreneur who started Ranker 10 years ago because he liked lists and rankings and wanted to democratize them on the internet, said that within five years Ranker Insights could eclipse revenues generated by Ranker.com.
Ranker currently makes most of its money from its website via ads from streaming services such as HBOMax or consumer companies like Unilever. It's been profitable for over four years and though it's raised $7 million in venture funding, Ranker has financed its recent growth with its own cash, Benson said.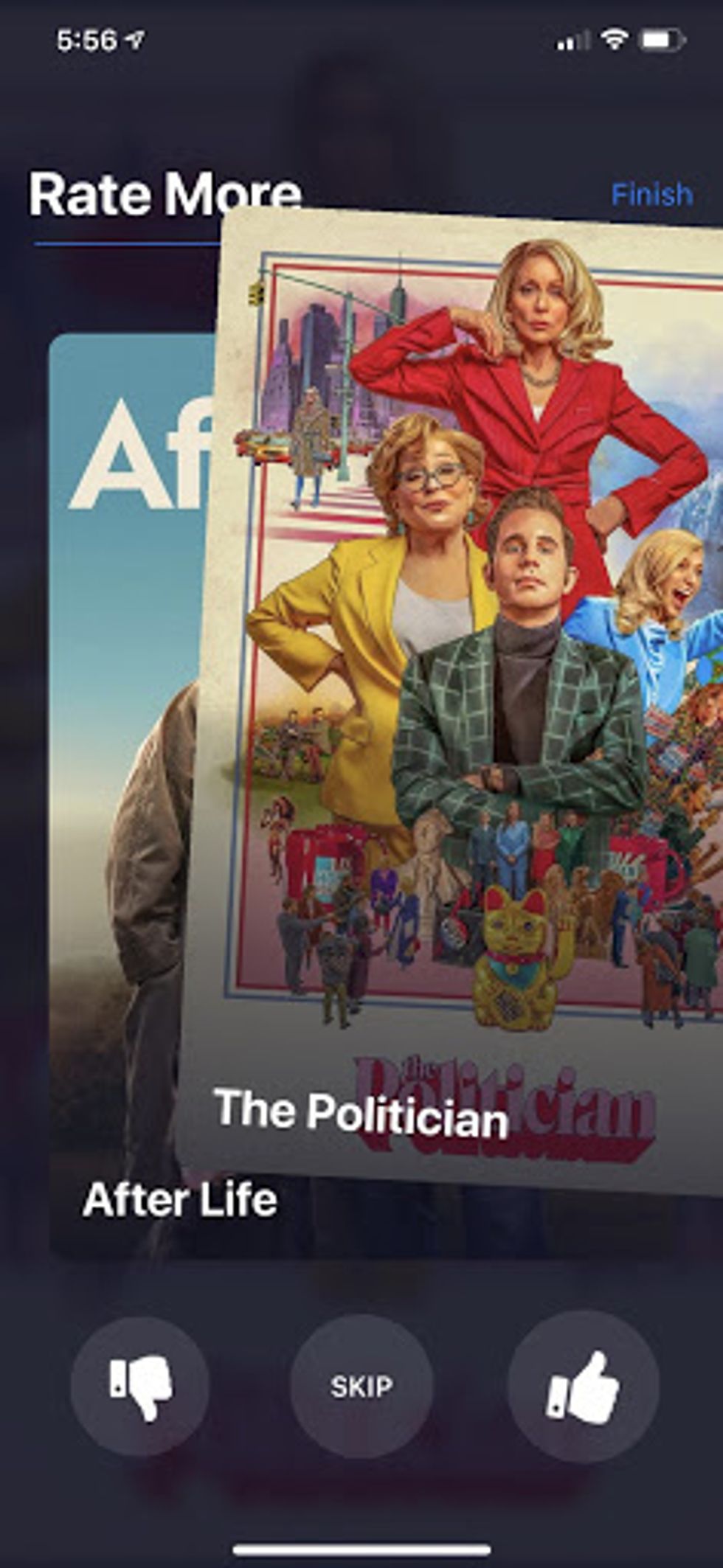 What Makes Ranker's Data Unique
The value of Ranker's data, the company says, starts with its volume. Those 1 billion votes and counting – which imply three votes per second over the company's 10 years of operating – come from over 70 million users. 40 million users visit the site on a monthly basis, according to the company. Voters spend over 4 minutes per visit and vote about 11 times per list.
"A lot of TV networks and studios, pay-TV and video on-demand platforms are not yet fully leveraging the power of data," Yon said.
Although the company's focus has been on building up rankings around entertainment – TV, movies, music and celebrities – the site also includes subjects like food, sports, fashion and history. There's data on favorite skin care products, grapefruit drinks and beaches in Hawaii. This variety and volume means Ranker can extract insights based on correlations.
"You start to build a connected graph that's not just about people's TV preferences but interconnected preferences," Benson said. For example, discovering the kind of music that fans of "Breaking Bad" enjoy, or the type of car to which "Call of Duty" fans aspire.
Building upon its data collection, the company launched Watchworthy in March. It poured a "7-figure investment" into the app and directed most of the company's product and engineering resources there over the past year. And it's paid off. The app had 13,000 downloads in its first month and Benson said it could ultimately drive half of Ranker's direct sales. Already Watchworthy has attracted some of Ranker's biggest advertising deals to date, Benson added.

But the app that gives television show recommendations for viewers based on their preferences has a larger purpose. Ranker will sift through the data from its website and Watchworthy to feed its Insights service.

Who will use Ranker Insights?
Yon — who has been in the data licensing business for over a decade, including stints at entertainment software company Rovi and TiVo — sees Ranker's data as valuable information for a variety of entertainment companies.
Streamers could use it to improve their own content recommendations and to guide decisions on which shows to produce and/or acquire. Studios could use the data to make casting decisions. Talent agencies may be interested in insights on which actors and directors positively correlate with which kinds of content and brands, Yon said. And the data could help content makers and brands alike to target audiences.
"When you look at the hundreds of millions of dollars companies spend on data, it's a huge market," Yon said. Ranker has done one-off data deals in the past but now it's Yon's task to consistently tap that market.
Device-makers, too, may find the data useful, especially as voice-activated search becomes more common. Yon says these queries tend to be more subjective and granular than text-based searches, which brings challenges in providing useful results. Ranker's data, he says, has the depth and richness to help meet that challenge.
"Sometimes living in your own bubble and ecosystem doesn't give you the insights and visibility you need, such as what's the right content, the right recommendations, the right ad targeting," said Yon.
But being an outsider can also be a disadvantage. Ranker won't be able to take into account every factor that a content provider considers when making programming decisions.
"Many times a (streaming company's) recommendation engine will recommend certain content where the licensing window is expiring or where the licensing cost is cheaper," Rayburn said.
That gap could diminish the value of Ranker's data.
Rayburn noted the biggest thing ad-based streamers are missing is the ability to provide personalized, programmatic advertising. That requires an improvement in the backend technological infrastructure, not data the likes of which Ranker Insights can offer.
"They're (already) kind of drowning in data," Rayburn said.
But Ranker Insights is more likely to find demand, he suggested, from the less data-savvy companies like traditional networks and studios.
Yon's challenge will be to convince potential customers that Ranker can provide value. Based on his experience, he expects it may take up to a year to get into the full swing of data dealmaking.
"Everyone says they're agile, but they usually have 6-12 month roadmap commitments," he said. "If you knock on a company's door today, unless you're extremely lucky, you have to get on their radar, build some mindshare, make it easy for them to take a spin when they have time on their hands and eventually you build the business case and then you strike the kinds of deals we're going for."
The 6-12 months that Yon says he has to build a proof of concept for Ranker Insights starts Tuesday. If he succeeds, he is optimistic about its prospects.
"It could easily exceed the revenue that we generate from Ranker and Watchworthy," he said.
---
Sam Blake primarily covers entertainment and media for dot.LA. Find him on Twitter @hisamblake and email him at samblake@dot.LA

From Your Site Articles
Related Articles Around the Web