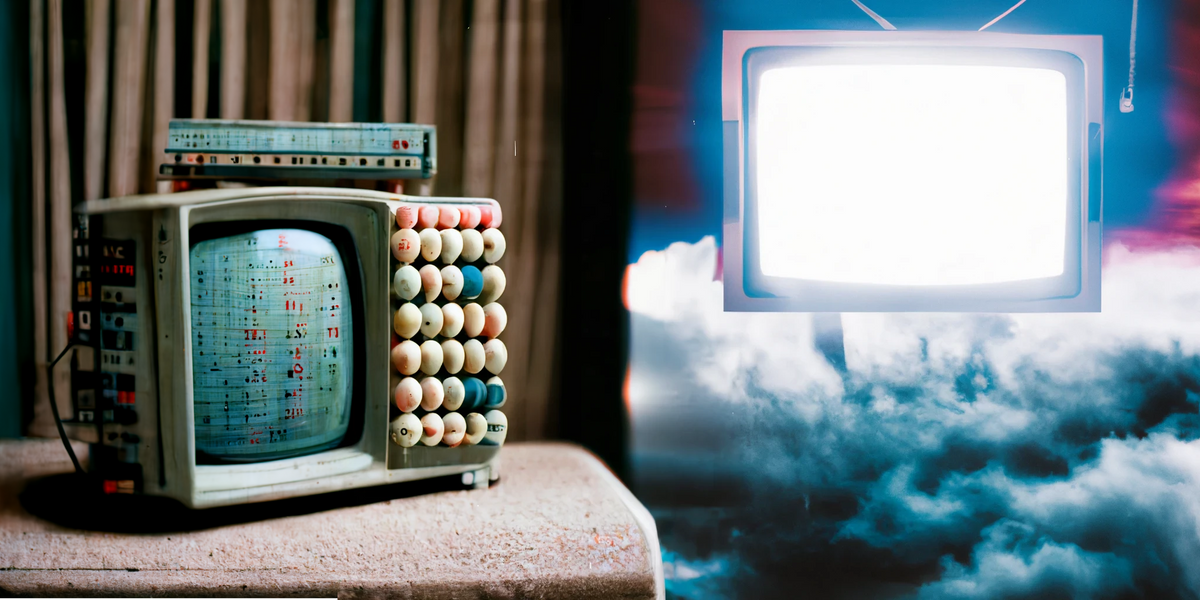 This is the web version of dot.LA's daily newsletter. Sign up to get the latest news on Southern California's tech, startup and venture capital scene.
Each week, major streaming platforms release internal numbers about the massive outsized popularity of their latest shows. (For example, this week, Netflix is hyping up the heist drama "Kaleidoscope," which the streamer claims has taken out "Wednesday" as its most popular series after six weeks at #1.)
---
This data, though appealing as a marketing tool and potentially interesting for members of the general public in search of new shows to watch, doesn't provide enough granular detail for companies and executives making multimillion-dollar decisions. Behind the scenes, these numbers aren't just about bragging rights, but are used by networks and streamers to make crucial programming decisions and set advertising rates for sponsors. Without accurate audience measurement, the entire TV and digital ad industry starts to break down.
In an effort to secure more accurate and trustworthy numbers, Warner Bros. Discovery signed a new agreement this week with Santa Monica startup VideoAmp to supervise audience measurement on HBO Max. This is a big deal for the relatively small company, which is still picking up big clients ahead of 2023's "upfront" presentations to advertisers.
But it's also the streaming industry's latest aggressive move away from Nielsen, the long-time standard in audience measurement which has entered an extremely turbulent post-pandemic period.
Nielsen gathers data by measuring TV viewership at 40,000 homes, in which about 100,000 individual people reside, selected to be demographically representative of the U.S. as a whole. When it comes to streaming shows specifically, Nielsen can only provide data for content that's viewed on televisions, and not alternate devices like phones, tablets or laptops. This was already an antiquated take on audience measurement for the streaming era, even before the questionable 2020 updates.
The problems for Nielsen started in 2020, during the early days of the coronavirus lockdown, when the company made some controversial adjustments to its data collection methodology. Though executives insisted that the changes were designed to reduce human error while preserving the integrity of the overall counts, a number of industry insiders and media executives argued that new system was significantly undercounting audience sizes, leading to lower-than-expected ad revenue.
By April of 2021, Sean Cunningham of the VAB – a joint organization representing TV streamers and broadcasters – claimed to have presented specific data to Nielsen demonstrating "significant defects" in their processes, which had led to inaccurate totals. By September of that year, independent watchdog group the Media Rating Council – which oversees data collection on behalf of the advertising industry – suspended its support for Nielsen as the nation's go-to ratings service. By the end of the year, complaints about the company's counts and methodology had become largely routine. After Netflix took issue with the company's viewership numbers for the political satire "Don't Look Up," for example, Nielsen clarified that it had actually undercounted the film's premiere week by three times.
Several other allegations have since been confirmed as well. In December of 2021, Nielsen informed its clients that it had been undercounting "out-of-home" audiences, including people viewing content in restaurants, bars and other locations with televisions. The company blamed the miscounts on a software issue which it corrected over the next few months. VideoAmp, on the other hand, relies on a more contemporary system known as Automatic Content Recognition, or ACR. This technology is embedded within devices such as smart TVs, and samples small portions of video and audio streams to determine what specific content is being viewed. Though they're capable of providing more accurate data from more televisions and devices, ACR systems have also proved controversial, as they do their work by essentially snooping on their owners and covertly reporting back to third-party companies about user behavior.
Smart TV maker Vizio employed similar technology to power its "Smart Interactivity" feature, which would track a user's viewing habits and use the data to make programming recommendations and suggestions. Once the program was publicly disclosed, the Federal Trade Commission filed suit against the company for secretly spying on viewers and selling their data to third-party companies; Vizio ultimately paid a $2.2 million settlement.
Additional Nielsen alternatives have also started to spring up over the last few years, hoping to capitalize on the industry leader's troubles. Internet activity tracker Comscore was founded in 1999, and now offers both national and local TV measurement utilizing data from set-top cable boxes, along with satellite and streaming hubs (such as Tivo and Roku devices). The company draws data from around 75 million TV screens spread across 35 million U.S .households, and also licenses some additional data from third-party companies like Inscape and Samba TV.
In March of 2022, NBC Universal signed an agreement with yet another Nielsen rival, iSpot TV, which uses a variety of technologies – including ACR integrations in cable boxes and smart TVs – to compile its statistics. Unlike many of its other competitiors, iSpot also generates extensive audience survey data, including sentiment around individual creative choices, emotional reactions to specific content and attention-based metrics like "likeability" and "watchability."
These kinds of add-on features may ultimately be the key for companies hoping to finally topple Nielsen's control over the data collection industry. In 2022, VideoAmp acquired Elsy, which helps advertisers optimize their spending on media platforms via a range of monitoring tools. Amid a tight ad market and unprecedented competition between major streamers, every little advantage, especially when it comes to selling more ad units, can make a big difference. - Lon Harris

​On this episode of the Behind Her Empire podcast, Stila founder Jeannine Lobell discusses how her search for independence led her to disrupt the beauty industry.
What We're Reading...
- Amazon cut 18,000 jobs, exceeding predictions by 8,000. Layoffs included HR, execs and the teams working on Siri.
- Sony teamed up with Honda and Epic Games for a pre-CES look at their first electric car, the Afeela. The reaction so far is a big "Huh?"
- Apple launched a new collection of audiobooks featuring "AI narration" by a digital voice.
- Incoming Democratic Congressman Robert Garcia, of California's 42nd District, will be sworn in on a copy of the U.S. Constitution, along with the first "Superman" comic, his citizenship certificate, and a photo of his late parents.
-The Los Angeles Times spoke to legendary Italian pizza chef Franco Pepe about his embrace of modern pizza technology, including electric ovens and dehydrators.
--
How Are We Doing? We're working to make the newsletter more informative, with deeper analysis and more news about L.A.'s tech and startup scene. Let us know what you think in our survey, or email us!