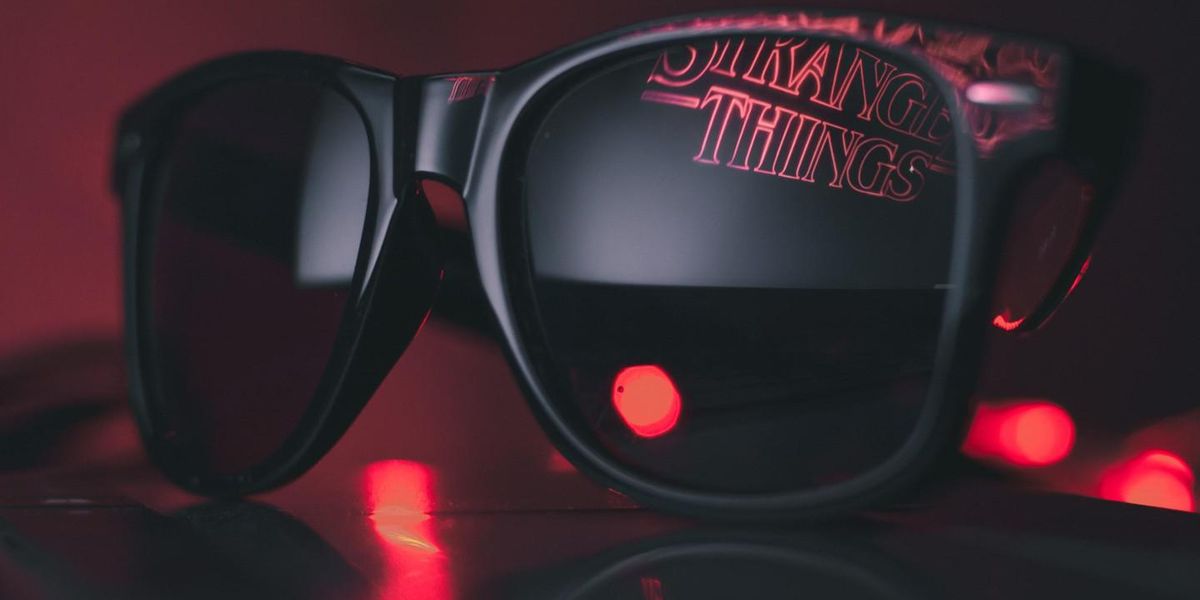 This is the web version of dot.LA's daily newsletter. Sign up to get the latest news on Southern California's tech, startup and venture capital scene.
Seen the latest season of "Stranger Things?" OK, but have you seen the REAL, DEFINITIVE, FINISHED, ULTIMATE DIRECTOR'S CUT VERSION? How do you know for SURE? These are the questions that may soon haunt the nightmares of streaming fans around the world, as creators and networks seem poised to take advantage of the constantly-updating nature of the world wide web. While physical media releases and "The Disney Vault" once ensured that post-release TV shows and films remained permanently fixed and unchanged forever, now that the "final cuts" of Peacock shows are just some files on a Comcast server… nothing feels quite as certain, and no finished film or TV series can necessarily be called the Definitive Edition.

---
The transitory nature of streaming content is baked right in to the format, and it's obvious on some level that your programming line-up is always in the hands of a large, external, faceless, multinational conglomerate. Entire shows and franchises have lived and died on platforms that no longer exist, and many finished projects from now-defunct platforms – from Seeso to Fullscreen to Machinima – aren't even available anywhere to watch any more, having vaporized from the internet entirely.
But even among shows that remain live and viewable on still-thriving platforms, subtle changes and updates could be happening right under your nose. Some platforms – such as Amazon Prime Video – have already started experimenting with digitally adding product placement, such as background ads, into pre-existing shows. By enabling so-called "embedded advertising" on shows after they're already produced, streamers open up the market to a number of additional brands and sponsors. Several Amazon shows – including "Reacher," "Jack Ryan" and "Bosch" – have already featured these embedded ads, so if you didn't notice at the time… Bezos got away with it!
These kinds of retroactive changes aren't exclusive to the background of pre-existing shots. Creators also have the option to go back into shows and films that have already debuted and continue making updates and changes.
Which brings us back to Netflix's blockbuster "Stranger Things." The show's visual effects artists have openly discussed continuing to work on Season 4 episodes, even after their May streaming debut. Series editor Dean Zimmerman told "Variety" that creators Matt and Ross Duffer are perfectionists who are "all about the details," so the VFX team kept making slight improvements to the villainous Vecna and his domain, even after fans started gobbling up the episodes in real-time.
The Duffers have also indicated that they may use their Netflix Master Key to go back in and fix one minor canonical inconsistency in the series. (They refer to this process as "Geoge Lucasing," in reference to the iconic "Star Wars" director and his propensity to return to his classic films and tinker with them for new "Special Editions.")
In "Stranger Things" Season 2, the character of Joyce Byers (played delightfully by Winona Ryder) mentions her son Will's birthday as March 22. But in Season 4, though a calendar shows the current date as March 22, no one mentions poor Will or his special day, including his mom. It's possible to read this as thematically consistent (after all, Will FEELS ignored and overlooked by his friends and family throughout the season), but the Duffers don't like how it reflects on Joyce's parenting skills specifically, and have talked about potentially going back and making her say "May 22" instead in that Season 2 clip.
It's worth noting that they still haven't done it. We just checked and Joyce still says "March 22" in Season 2, Episode 8; it's around the 35 minute mark. But the threat is out there, and it has already had a ripple effect in how fans are watching the show, and their suspicion level that alterations are being made right in front of their eyes.
A recent internet rumor, that was eventually picked up by "British GQ," indicated that the Duffers had tweaked a sequence in Season 1 in which the character of Jonathan Byers (Charlie Heaton) spies on his crush Nancy Wheeler (Natalia Dyer) and surreptitiously takes her picture. Fans thought they'd detected a few cuts around the sequence to make Jonathan's behavior appear less "pervy," presumably because it's Season 4 and he's still one of our main hero characters. (One of several thousand, at this point in the show.)
But after the "GQ" article went up, a group of "Stranger Things" writers denied the charge on their official Twitter account, noting "no scenes from previous seasons have ever been cut or re-edited. And they never will be." "GQ" has since updated their article.
So we can be fairly confident for now that, outside of maybe an outdoor billboard getting a fresh product to promote, classic episodes of "Stranger Things" remain fixed in time. But it seems unlikely that modern viewers will ever again feel the sense of permanence enjoyed by TV fans in the '80s and '90s, who felt assured that their favorite episodes of "Cheers" and "Seinfeld" would continue re-running in perpetuity in syndication, forever exactly the way they remembered them. Until they got pulled from the line-up and disappeared into the ether forever, that is. — Lon Harris