Streaming Trends to Watch in 2021: Consolidation, Ads vs. Subs and Mobile Content Wars
Sam Blake
Sam primarily covers entertainment and media for dot.LA. Previously he was Marjorie Deane Fellow at The Economist, where he wrote for the business and finance sections of the print edition. He has also worked at the XPRIZE Foundation, U.S. Government Accountability Office, KCRW, and MLB Advanced Media (now Disney Streaming Services). He holds an MBA from UCLA Anderson, an MPP from UCLA Luskin and a BA in History from University of Michigan. Email him at samblake@dot.LA and find him on Twitter @hisamblake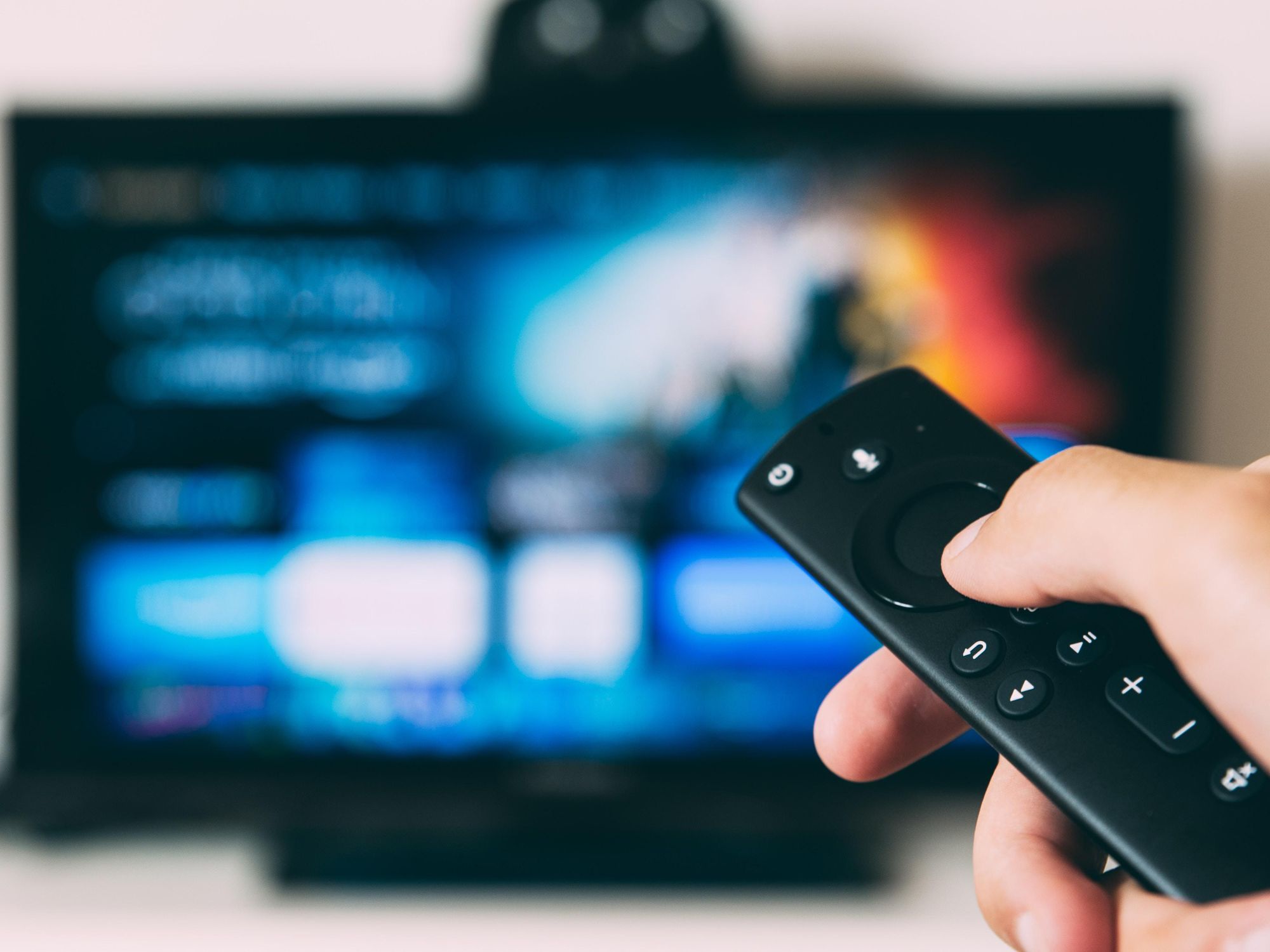 Everyone expected the streaming wars to heat up, but no one could have predicted that a global pandemic would upend the theatrical release window and reshuffle the entertainment landscape so dramatically moving into 2021.

While Netflix has retained its dominance, Disney Plus is catching up. WarnerMedia-owned HBO, once the king of cable, has struggled to lure subscribers to HBO Max, but made headlines by throwing the long-entrenched precedent of films debuting on the big screen out the window.
NBCUniversal joined the fray with Peacock while the much-anticipated Quibi quickly burnt out. It remains to be seen whether the vast array of niche services can survive. Meanwhile, cash-rich Amazon and Apple loom with fat balance sheets, setting them up to make big moves if they wish.
With 2020 receding into the rearview, here are three trends to watch in 2021.
---
Will Streaming Platforms Consolidate Through Mergers and Acquisitions?
The proliferation of direct-to-consumer streaming platforms has precipitated a content arms race. Streamers need to keep filling their pipes if they want to compete and they are looking to old favorites like "The Office," zeitgeist-capturing breakout hits like "The Queen's Gambit" and reliable franchises like "Star Wars" and "Marvel" that can spin off seemingly endless films and shows.
Meanwhile, the pandemic has brought the future of theatrical releases and even theater chains into question after Warner Bros. allocated their entire slate of 2021 films to a streaming release the same day the flicks debut on the big screen. If box office dollars shrivel and sales of the films released directly to streaming are strong, streamers will continue to look to this model as a viable option even after the pandemic subsides. This could add challenges for companies with strong libraries and production chops but lacking a premier streaming platform.
"How do you greenlight a $100 million movie if you don't know what it's going to look like when the lights turn on?" said Adam Goodman, former president of Paramount Pictures.
Related: The Economics of How and Where Movies Are Released
Those companies may be better off paired with one of streaming's established players. The Wall Street Journal recently reported MGM, which owns James Bond among other assets, is looking to sell. Who might be buying?
Apple and Amazon could pay cash for virtually any studio in town and still have money left over. Their interests in streaming are tied to selling other products and services, though, so their acquisition appetites will depend on how badly they think they need to make a move in order to retain and grow their respective competitive advantages. 2021 may reveal the size and scope of their ambitions.

Another area to watch is how the ongoing decline of cable TV may nudge WarnerMedia and NBCUniversal toward spinoffs from their corporate parents, AT&T and Comcast respectively. Some activist investors have been calling for this, in order to free up the cable companies to focus on their super high-margin internet service businesses. One intriguing possibility is a two-step shakeup, in which WarnerMedia spins off from AT&T and NBCUniversal spins off from Comcast, and then their two streaming platforms (HBO Max and Peacock) merge to take on the behemoths of Netflix and Disney Plus.

Then there are the niche services. Sony recently acquired Crunchyroll for $1.2 billion. Might we see more roll-ups into broader-serving platforms?
Can an Advertising-Based Service Compete with a Subscription-Based Model in Streaming's Upper Echelon?
With the exception of Hulu, which has lost some of its luster as Disney has assumed full control and prioritized Disney Plus, the big players in streaming have primarily been subscription-based.
NBCU's Peacock, however, went against the grain by offering both a free, ad-based tier and a premium subscription. Providing free service can help to attract younger audiences strapped for cash, but it remains unclear whether the model can generate enough revenue for Peacock to afford enough content to compete with Netflix and Disney.
To track how NBCUniversal is thinking this through in 2021, keep an eye on the extent to which Peacock invests in content and marketing for its free tier. A significant push in those areas could indicate that its ad business is doing well. Specifically, it'll suggest that Peacock can target ads with relatively high precision, and charge advertisers a premium.
Might Someone Pick Up Where Quibi Left Off, with a Twist?
Although Quibi flamed out spectacularly, it's possible that Jeffrey Katzenberg was onto something: there's arguably an underserved gap between premium content on streaming platforms and user-generated content (UGC) on mobile apps like TikTok, Snapchat and Instagram. Quibi tried to bridge that gap by combining mobile with premium, shelling out for big-name stars and charging users a subscription fee. The pandemic may have exacerbated Quibi's demise, but so did the bevy of alternative short-form video platforms that are free and just a thumb-tap away.
The question, then, is whether the gap that Quibi identified can be filled in another way. As to what that might look like, media analyst Laura Martin told dot.LA that the lesson of Quibi's downfall is that UGC models appear to be "more resilient" when it comes to mobile content.
Rather than turning mobile video into studio-quality content, 2021 could see a premium take on free-to-access UGC content. For example, influencers with big followings may start creating more series with narrative arcs and content with higher production values. It's a model that's been tried to an extent before, unsuccessfully, with Disney's failed acquisition of Maker Studios and the lackluster results of YouTube Red. But with the pandemic increasing consumption of social media and time spent on mobile devices, the environment has changed. Plus,
as the influencer economy and ecommerce evolves
, new business models and funding sources are emerging, which could open up a new realm of creativity in 2021.
---
Sam Blake primarily covers media and entertainment for dot.LA. Find him on Twitter @hisamblake and email him at samblake@dot.LA
Sam Blake
Sam primarily covers entertainment and media for dot.LA. Previously he was Marjorie Deane Fellow at The Economist, where he wrote for the business and finance sections of the print edition. He has also worked at the XPRIZE Foundation, U.S. Government Accountability Office, KCRW, and MLB Advanced Media (now Disney Streaming Services). He holds an MBA from UCLA Anderson, an MPP from UCLA Luskin and a BA in History from University of Michigan. Email him at samblake@dot.LA and find him on Twitter @hisamblake
https://twitter.com/hisamblake
samblake@dot.la