slauson co
When Jeff Wilke, CEO of Amazon Consumer Worldwide, made the surprise announcement in August that he was leaving, he said he felt it was time to do something else.

"Time for me to take time to explore personal interests that have taken a back seat for over two decades," Wilke wrote in a heartfelt letter to Amazon's 1.13 million employees.
Wilke has been vague about what those interests are until he recently sat down for an extended conversation with dot.LA. (He also shared his views on Amazon, which you can read here.)
While Jeff Bezos, who announced his own retirement as CEO in February, is focused on space exploration, Wilke's interests are decidedly less celestial – investing in underrepresented founders and restoring American manufacturing.
It is full circle for Wilke, who grew up in Pittsburgh where he saw once-prosperous factories shutter their doors.
"I watched the decline of industry and the effect that it had on the people of Pittsburgh and it really left a mark on my life," he said.
Initially, Wilke went about as far from the rust belt as one can get. After graduating from Princeton with a degree in chemical engineering, he went to work at Andersen Consulting (now Accenture) writing software. The job paid well but Wilke found it unsatisfying.
"I got to a point where I decided I couldn't keep doing what I was doing," he said. "I needed to make a career change."
He went to get an MBA at the Massachusetts Institute of Technology where, unlike most of his colleagues who were focusing on finance and consulting, he enrolled in the Leaders for Global Operations program. (He served as co-chairman of the program's governing board for over a decade.)
After graduation, he worked in plant operations at the industrial conglomerate AlliedSignal – which was later absorbed by Honeywell – before being poached by Amazon at the age of 33 to be vice president and general manager for operations.
Wilke said he was attracted to Amazon after reading Bezos' now-legendary 1997 shareholder letter, which stressed the importance of investing for the future.
"I loved the focus on long-term free cash flow instead of the quarter-to-quarter financial targets which drive most public companies," Wilke said. "And I loved the idea that success at Amazon would likely depend on both computer science and operational excellence."
In a Wall Street Journal article announcing the hire, Amazon's then-president Joe Galli said he was counting on Wilke to take the company's nascent network of distribution centers "to a whole new level of productivity and excellence."
It is safe to say Wilke got the job done, helping Amazon go from $2 billion in revenue in 1999 to now more than $1 billion a day.
Now he is deploying some of his wealth as an angel investor in startups including Fernish, Pacaso, Dolly, SparkToro, Convoy, Lockstep, Cyrus Bio, All Voices, Pure Watercraft, Alpine BioSciences — and most significantly — Re:Build Manufacturing.
Here is the second part of our conversation, edited for length and clarity. Read part one here.
I'm interested in what you've done in manufacturing. What do you see as your role?
Jeff Wilke: When I showed up at Amazon in 1999, I had created a playbook for operational excellence, built on these experiences and leveraging what had been built through lean manufacturing in the auto industry and other places. Starting in 2000, we applied it in retail for the first time and that was a terrific experience. But after I had made my decision to leave Amazon, I started to have some conversations with a friend who is a grad school classmate, Miles Arnone, and is now a co-founder of Re:Build Manufacturing about what more the U.S. could do to make sure it would remain competitive in this vital industry. We decided to build a new American manufacturing company that would ultimately build U.S. factories and hire U.S. workers. We decided to start with some acquisitions of existing companies, but the goal over time is to build new operations. We're hoping with the right mix of technology, skilled people, long-term focus, the right leadership principles – that the U.S. can successfully compete in manufacturing once again.
When you say 'compete,' what does that mean? You know better than anyone that this is a globalized economy. Consumers want cheap things shipped to them overnight and it's cheaper to make most things overseas. So can the U.S. really be a manufacturing powerhouse?
I think it can. I don't think it's going to be able to do it by copying what happened in Asia over the last 30 years. We can't have factories filled with unskilled, low-paid workers. But I think we can have the right hardware technologies alongside humans who are higher skilled. And you mentioned a key word, which is consumer desire for speed and speed isn't just a consumer thing. When you think about a lean process where you take as much time out of the process as you can, producing things in Asia thousands of miles away is not lean. Lean would be having production close to customers so processes can react faster.
Do you think we'll see iPhones or Kindles produced here?
I don't think you could do that overnight. But, I think that over time we'll build up the multiple tiers of suppliers that are necessary to build something like an iPhone and, maybe even one day, a version of that kind of complex consumer electronics product here in the U.S.
It's interesting because the logistics jobs at places like Amazon have actually replaced a lot of manufacturing jobs...
There have been millions of jobs created as a result of companies like Amazon. One thing to keep in mind, though, is that delivery in some sense replaces your labor, which was unpaid, to get in your car and drive somewhere to buy something and come back. And those are new jobs that are created in the economy as opposed to shifting from one thing to another. Certainly in a bunch of towns in the U.S. where manufacturing withered, they were very grateful that Amazon built the fulfillment center that paid really well and offered people who didn't have great skills the chance to improve their lives and I think that trend will continue. The kinds of jobs that I think we're going to build at Re:Build Manufacturing will be typically higher-skilled jobs and, consequently, higher pay.
It's unusual to hear people in tech talk about manufacturing. Tech is usually seen as part of the problem...
I think that a software-only economy is more fragile than an economy that also embraces the complicated dance between software and hardware. My experience over the last 21 years helping to build Amazon was one where that dance was critical to the success of the firm. Amazon is a great software company, but it had to learn to be a great operator in the physical world, too.
You also said you had other interests you were going to pursue. What are some other things you're excited about doing that?
If you go back to May, I came to a conclusion that really changed the way I was getting involved in activities that were making a difference in DEI [diversity, equity and inclusion]. I admitted that I had subscribed to this idea that just facilitating achievement would solve racial inequality; If I just help the smartest people of color to get into a good school or to get a good job, that everything else will take care of itself. But it's not enough. So one of the things I started to do is think about my investing choices and which firms that I backed with my own money and my own time. And the truth is until recently all the firms that I would have listed had the advantage of privilege. So my friend Ron Conway [Founder & Co-Managing Partner at SV Angel] called months ago to ask if I would invest my money and time helping two guys named Austin Clements and Ajay Relan to build an L.A.-based fund called Slauson and Co. Normally I wouldn't have looked at something that was really new where they had no track record. But, if everybody is making that decision and that's how we're allocating capital, we're never going to overcome the inequality that has compounded over all these years.
You've been splitting your time between Seattle and in L.A. How come?
I decided to start spending some time down here as my wife turned her writing skills toward scripts. She's lately been working with a composer who's in L.A. on a musical. There's such a creative vibe here in L.A and I think for us, spending some of our time here has been really good for her. And if you spend any time in Seattle in the winter it's easy to understand why you might want to get a little bit more sun in the winter months.
Is she going to be doing any projects for Amazon Studios?
(Laughs) I don't know. I don't have any kind of "in" at this point so it's up to her, but she'll certainly pitch every great studio and Amazon is one of them.
What are you reading on your Kindle right now?
I am reading a Churchill biography. I've tended to read leadership biographies and I find it interesting to focus on both the superpowers that make leaders successful and especially their humanity and all the weaknesses that they have to overcome. And every one of us has both. I think sometimes when we look at history we tend to want to polish away humanity and weakness and focus just on these superpower things. Well, I don't think there are any superheroes. There are only real people who have devoted themselves to great causes.
Part 1: Jeff Wilke's reflections on his time Amazon.
Lead illustration by Eduardo Ramón Trejo.
From Your Site Articles
Related Articles Around the Web
On this week's episode of the L.A. Venture podcast meet Austin Clements, co-founder of Slauson & Co, a L.A.-based pre-seed and seed-stage venture firm focused on sustainable economic inclusion. The firm is backed by PayPal, Ashton Kutcher, will.i.am, True Capital Management and Alpaca VC. Previously, Clements was at TenOneTen Ventures. He was also the founding chair of Pledge L.A. and the managing director of Grid110 South L.A.
Clements has created his newest endeavor with Ajay Relañ, founder of #HastagLunchbag and co-founder of Hilltop Coffee + Kitchen. Relañ has previously partnered with Issa Rae, creator of HBO's hit show "Insecure" and the musician Nas.
Their fund aims to invest in founders from underrepresented backgrounds, tools and platforms that support small businesses and culturally relevant tech. As Black co-founders, it's important to Clements and Relañ to create community for underrepresented groups in the VC space, and they do so by leading investments on startups run by Black and Brown creators.
Hear Austin talk about how race impacts his business models, how his previous work has prepared him for this role, and how he hopes to make an impact on people of color trying to break into the venture industry.
"I feel like there's just some misconception. Like people feel like if you're doing this or looking at founders from underrepresented backgrounds, that it's charity work. And and I was trying to make the argument that it's not. It's an opportunity. And what I think will ultimately happen is firms like mine will produce really great results and then ultimately inspire other people to get involved."
Austin Clements is the co-founder of Slauson & Co, the founding chair of Pledge L.A. and was the managing director of Grid 110 South L.A.

dot.LA Engagement Intern Colleen Tufts contributed to this post.
Want to hear more of L.A. Venture? Listen on Apple Podcasts, Stitcher, Spotify or wherever you get your podcasts.

---
Unarmed
When Tony Rice II was 17, he was pulled over by the police, who pointed a gun at his head. He said his first reaction was to look over at his younger brother in the passenger's seat, terrified.
Years later, he was pulled over again and this time the officer asked him if he was on parole.
"Unfortunately, situations like this happen too often to people that look like me," Rice, who is Black, said. "And a part of me thinks I'm lucky because others weren't."
---
Rice told his story about what led him to found a company that developed a platform for government agencies to file and track complaints or compliments about police officers during dot.LA's most recent Startup Pitch Showcase Thursday that highlighted startups that have diverse and underrepresented leaders. Rice was joined by executives from three other startups, Kilo, Gleam Network and StartupStarter.
The startups were offered advice from judges Redonna Carpenter Woods, senior vice president and market executive at Bank of America, Ajay Relan, partner at Slauson & Co. and Camden McRae, co-founder and investor at Industrious Ventures about how to develop their pitch in the hope of getting funding. But the stars of the show was the startups themselves.
Rice said government entities, including police oversight agencies, can use the Unarmed platform on their websites for citizens to file complaints or compliments about police officers. The cases then enter into a dashboard where officials manage the case. Citizens are also able to track their case through the system.
"This is the real deal not just for people that look like you and I, but this is for the safety and wellness for everyone," Carpenter Woods said.
Rice is seeking $500,000 in funding to hire full-time employees.
Kilo
Amanda Bender, founder of Kilo, said it was her experience as a therapist and her relationships with male friends that led her to develop an app for men to track their emotional fitness. While she said the market is flooded with apps that focus on physical fitness, there is a lack of apps focused on mental health for men that speak directly to them.
"We've specifically designed Kilo for its core audience," Bender said. "We've created an app to transform men into happier and healthier humans."
The app, which is still in development, uses nine markers, like sleep, motivation, mood, workout and libido, where a user rates each marker to increase their own self-awareness and to receive personalized insights.
The company is seeking $600,000 in funding to hire full-time staff.
The judges were interested in how Kilo would market to men who might not be open to improving their mental health.
GLEAM Network
GLEAM Network is a nonprofit, volunteer organization that mentors and offers leadership training to underserved communities in the restaurant and foodservice industry.
Founded nine months ago by Sanjiv Razdan, former COO of Sweetgreen, GLEAM has ambitions to scale quickly and grow globally.
"The demand for our services is even greater than we anticipated and what's stopping us from global growth is funding," GLEAM's Rosemary Staltare said.
GLEAM is seeking $150,000 to fund a new technology platform that will help match mentors with mentees. With that money, it hopes to expand the number of mentees it works with to 500.
StartupStarter
Jose Barrera, founder and CEO of StartupStarter, sees opportunity with his social network for startups. All businesses are now internet businesses, he said.
"This is true whether you're trying to launch a mining company or a high-tech startup, the same principles apply that is you have to attract customers, convert customers, pay your employees, basically you have to open your computer, enter the grid," Barerra added.
The network has different membership levels for founders, service providers and investors.
Its goal is to democratize entrepreneurship through efficiency and convenience.
StartupStarter has begun working with startups because there is a single model, however Barrera also sees the business expanding to other verticals like restaurants because every business needs to know how to build a better website, for example.
Barrera is seeking $1.3 million in funding to develop a mobile app to expand to millions of users and to hire marketing staff.
About the Companies: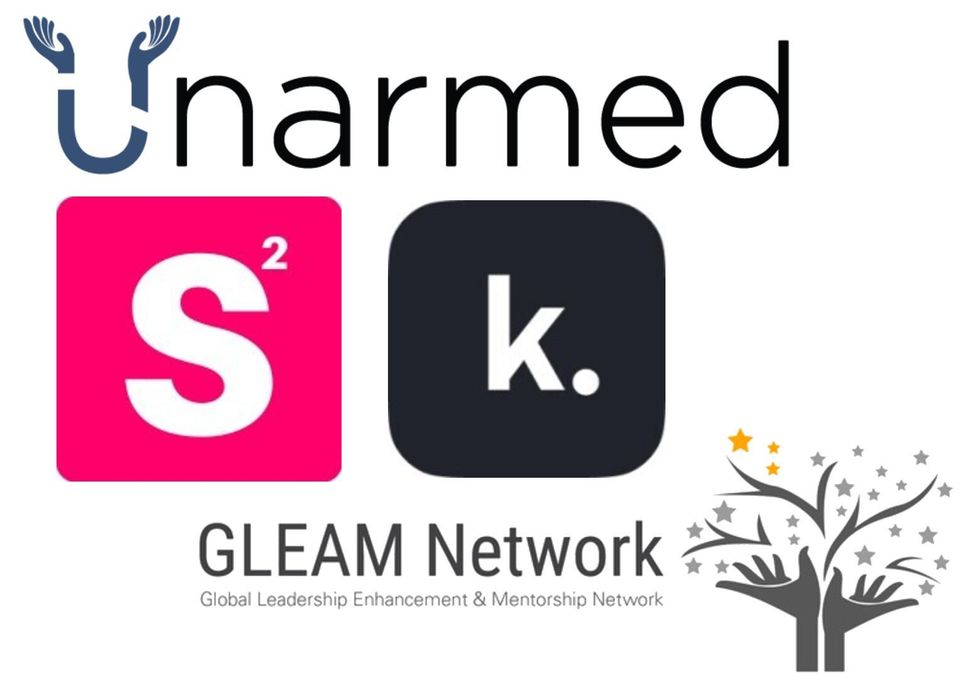 Unarmed is a technology company serving the public sector. Our mission is to create a safer world for all civilians. Our vision is to be the global leader in civilian-focused solutions. Our subscription-based, software as a service (SaaS) platform consists of an online portal where civilians can prepare, file and track their compliments and complaints ("cases") about law enforcement. Those cases then seamlessly flow into a dashboard, where oversight officials are able to manage the case until it is closed.
StartupStarter is a professional network for startups and the communities that support them. We are a collective of founders, investors, subject matter experts and service providers on a mission to make launching and scaling a successful business accessible to anyone. We're united by the idea that every business is now an internet business, and we strive to give the most user-centric and efficient experience by providing our members with the innovative resources, products, services or connections that best meet their needs.
GLEAM Network is a volunteer network whose purpose is to provide mentorship and leadership development to the underserved and underrepresented community in the restaurant and foodservice industry. With a bold vision to be a truly global and the most effective mentoring network in the industry, our organization provides low / no cost access to all programs, including executive leadership training, 1:1 mentoring and biweekly learning circles helmed by the industry's most inspiring leaders. At GLEAM we believe that everyone deserves the opportunity to learn from engaging with others and to build expertise in leading effectively.
Kilo is an app for men who want to be their best selves, an app to track emotional fitness with powerful data like quality of mood, energy, libido, relationships and sleep on a daily basis to unlock actionable insights and cultivate growth in order to improve happiness and mental health. Building better hu[man]s.
About the Judges: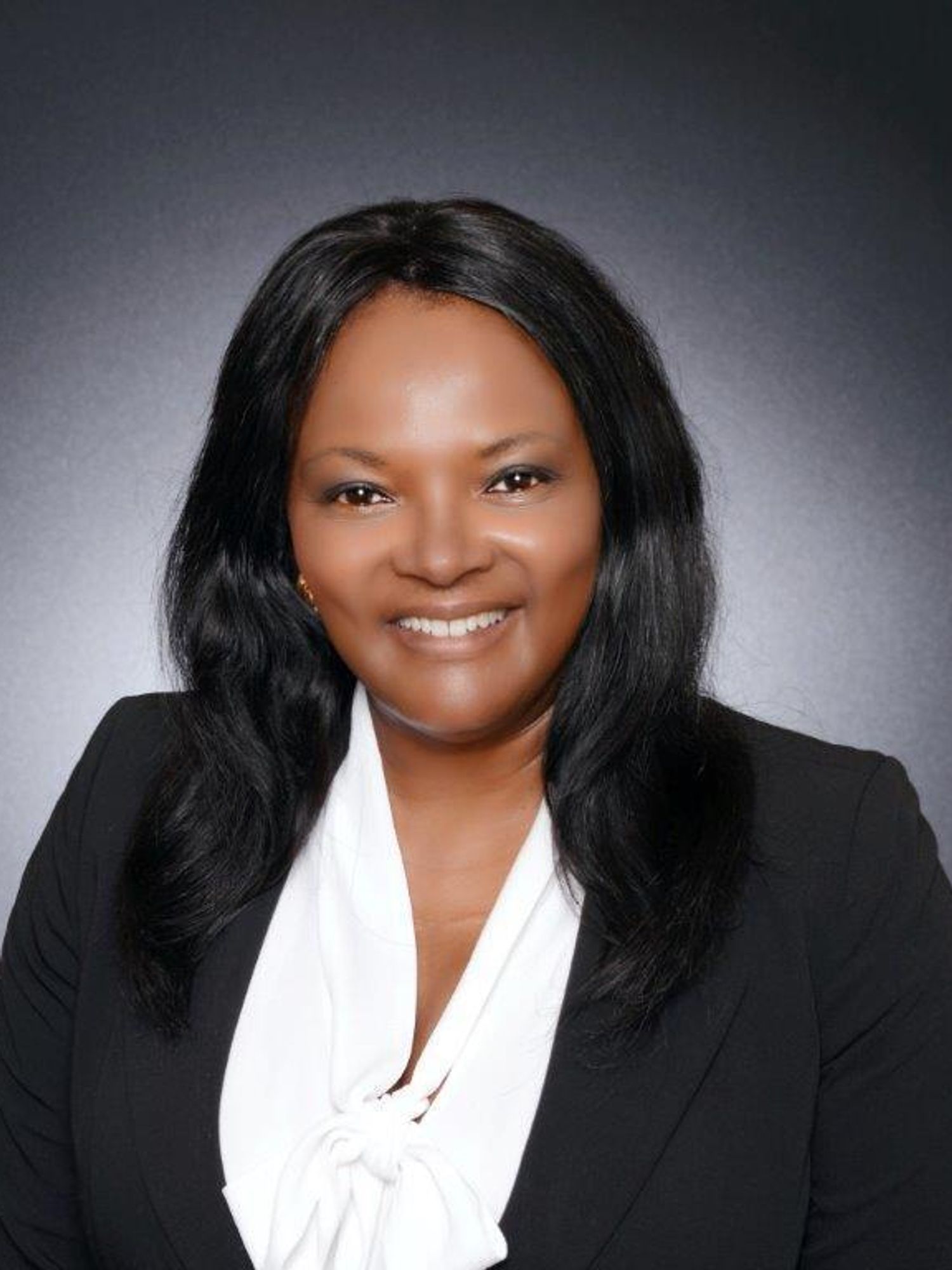 Redonna Carpenter Woods, senior vice president and market executive at Bank of America
As the SVP & market executive for the L.A. coastal market of commercial business banking, Redonna leads a team of financial professionals who deliver strategic, integrated financial guidance and solutions to companies with $5 million to $50 million in annual revenue.
Redonna has enjoyed a career in banking that spans over 35 years. She joined Bank of America Merrill Lynch in 2011. Prior to that time she held key leadership positions in SBA Lending, Consumer and Commercial Banking.
Redonna is the Executive Sponsor for Greater LA LEAD for Women and Multicultural Women Ready to Lead. She is also a member of the Black Professional Group (BPG), Power of 10, and the Black Executive Leadership Team (BELT). Redonna is an active volunteer in her community and has served in many leadership roles and as a member of several nonprofit boards. A few of these organizations include: The Wellness Community – Valley/Ventura, Moorpark College Foundation, Conejo/Las Virgeness Future Foundation, and United Way of Ventura County, Big Brother/Big Sister - Ventura County and YMCA, Thousand Oaks/Conejo Valley. Redonna is a current board member for Discovery Cube, LA and Greater Conejo Valley Chamber of Commerce.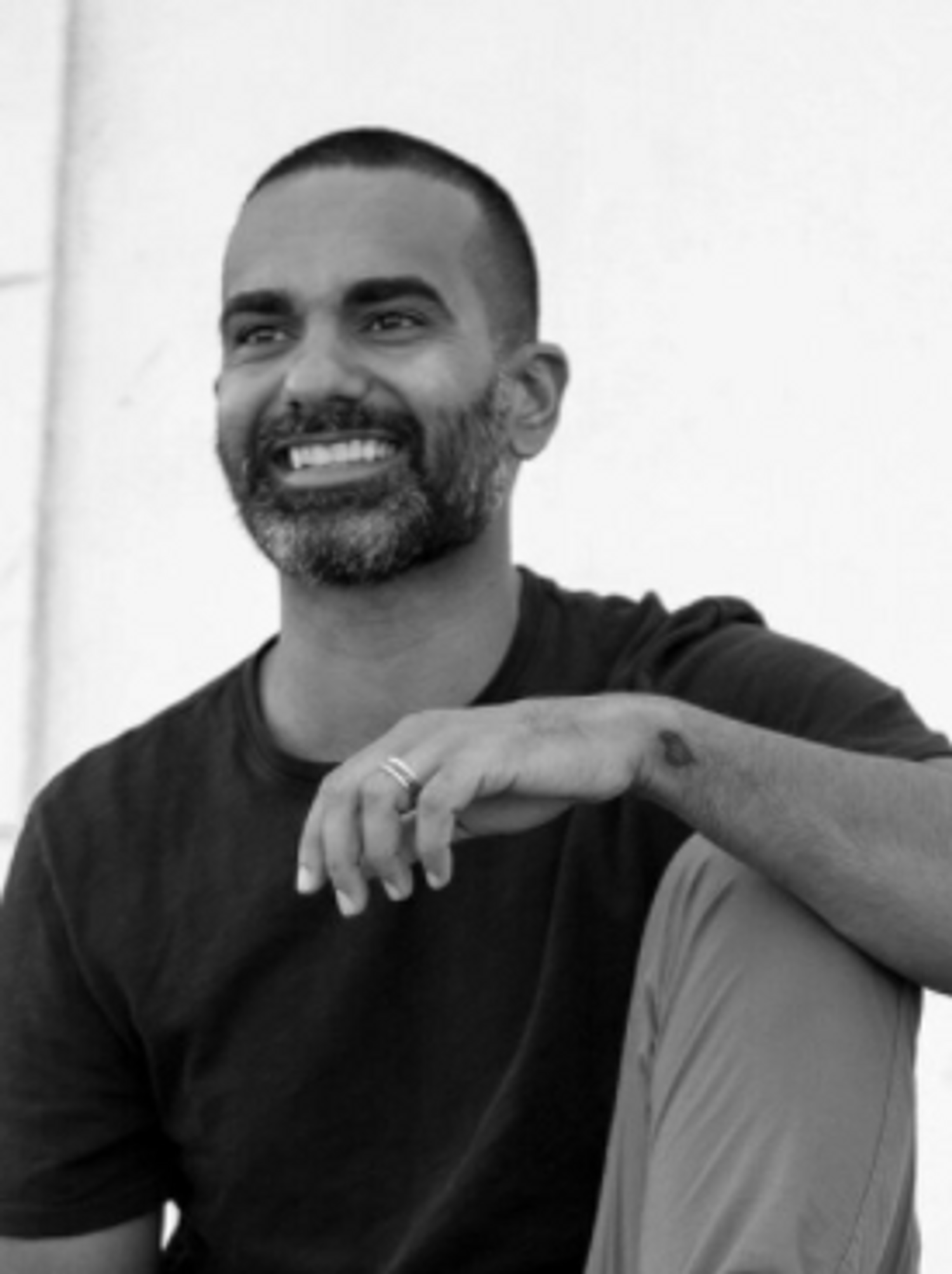 Ajay Relan, partner at Slauson & Co.
Ajay is an investor, entrepreneur, and community builder. Prior to Slauson & Co., Ajay was a founding partner at Queensbridge Venture Partners. With a keen focus on brand building and storytelling, Ajay's passion lies in identifying trends and engineering culturally relevant brands.
A lifelong Angeleno, Ajay has established a business portfolio grounded in community. His most recent collaboration, Hilltop Coffee + Kitchen, has become a staple, facilitating productivity and collaboration in diverse neighborhoods across Los Angeles.
In 2012, Ajay founded #HashtagLunchbag, a nonprofit program who's supporting feeding 150-plus cities around the globe. He went on to establish the Living Through Giving Foundation, a platform empowering the creation of programs engaging diverse groups of people to contribute to various causes in their local communities.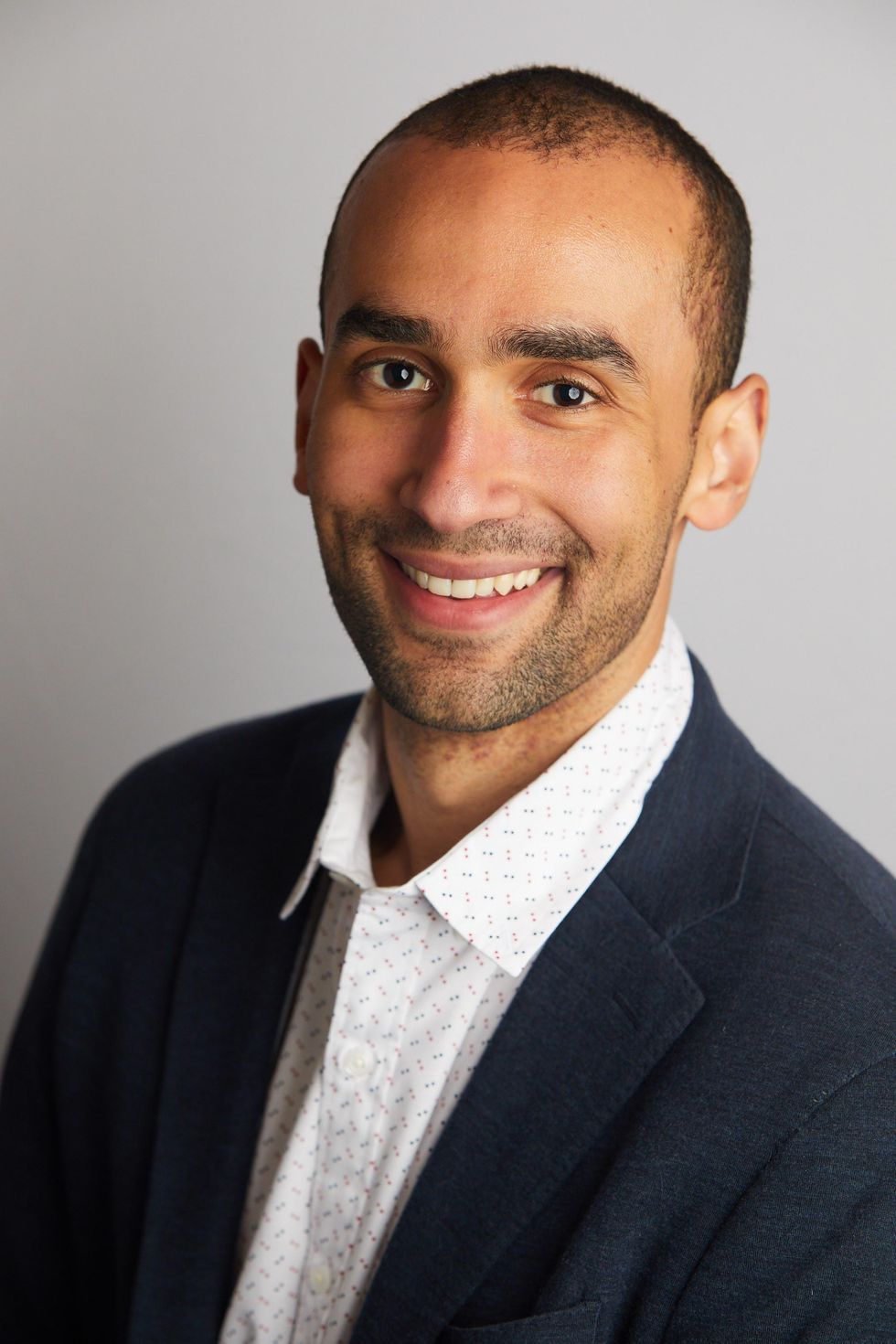 Camden McRae , co-founder and investor at Industrious Ventures
Camden McRae is a co-founder and investor at Industrious Ventures, an early-stage fund focused on industry transformation. He currently serves on the Executive Committee for BLCK VC, as well as the Stanford Angels & Entrepreneurs of Southern California. Camden co-founded a company that led him to become a Fellow at Lightspeed Venture Partners and he later worked as a Fellow at Alchemist Accelerator. Most recently, Camden was a principal at Noname Ventures. He received a BA in psychology from Harvard University and a JD from Stanford Law School.