Image from Grid110
Before pitching to investors and venture capital firms, some founders will scrape together capital from people they know—a category of early-stage funding known as the "friends and family" round.
But most founders—especially those from communities that are underrepresented in tech—don't have access to such a moneyed personal network. For those without backing from friends and family, getting that initial investment can be a grueling, sometimes impossible, task.
Grid110, a Los Angeles-based nonprofit, wants to help level the playing field.
The incubator launched its first national "Friends & Family" cohort this month for 20 early-stage startups through a partnership with Slauson & Co., an early-stage venture capital firm based in L.A. and focused on economic inclusion.
"We felt that there was an opportunity to kind of reframe this concept of 'friends and family,' and not just from a capital standpoint," Grid110 CEO Miki Reynolds told dot.LA. "The capital is very much needed, but there's also this access to networks and resources and education."
Neither Slauson nor Grid110 will take equity in the 20 startups. Instead, they're giving each founder a $20,000 non-dilutive cash grant, with the chance to earn more throughout the 12-week virtual program. The accelerator will provide the cohort's entrepreneurs with mentorship and coaching from executives including Sequoia Capital partner Jim Goetz, former TaskRabbit CEO Stacy Brown-Philpot and Jonah Peretti, Buzzfeed's co-founder and CEO.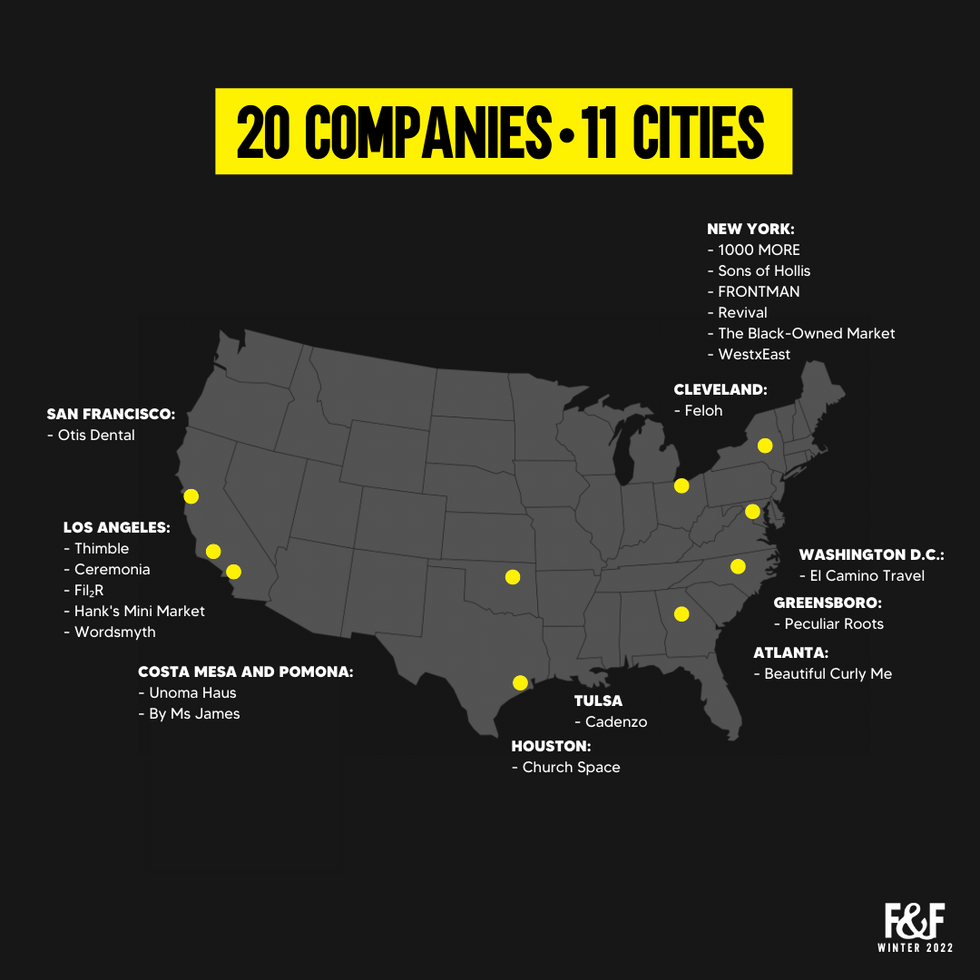 A map of the startup companies in Grid110 and Slauson & Co.'s 'Friends & Family' program.
Geotz, Ron Conway of San Francisco-basd seed fund SV Angel, the Annenberg Foundation and the Schultz Family Foundation all donated capital to finance the cohort. The program received nearly 600 applications from 38 states, making it Grid110's first national cohort. It is also an exceptionally diverse cohort; each company has a founder who identifies as Black, Latinx, Asian or Pacific Islander, while 75% have a woman founder.
"There's so much under-accessed value in some of these communities that, if given the right investment and guidance, you can really see the return a lot of VCs are looking for," said Kibi Anderson, whose startup Wordsmyth—which helps media, film and advertising firms hire writers of color—is one of five L.A.-based companies in the program.
Not every member of Grid110's cohort is necessarily tech-focused. Other L.A. companies include the South L.A. grocery market Hank's Mini Mart and Thimble, a brand of numbing patches designed to reduce patients' pain and anxiety during procedures involving needles.
"There's a lot of pressure to raise from VCs," said Thimble CEO Manju Dawkins, whose company raised pre-seed funding late last year. "That's good for a lot of companies, that may be good for us, but it's difficult."
A look at the statups in Grid110's 2022 cohort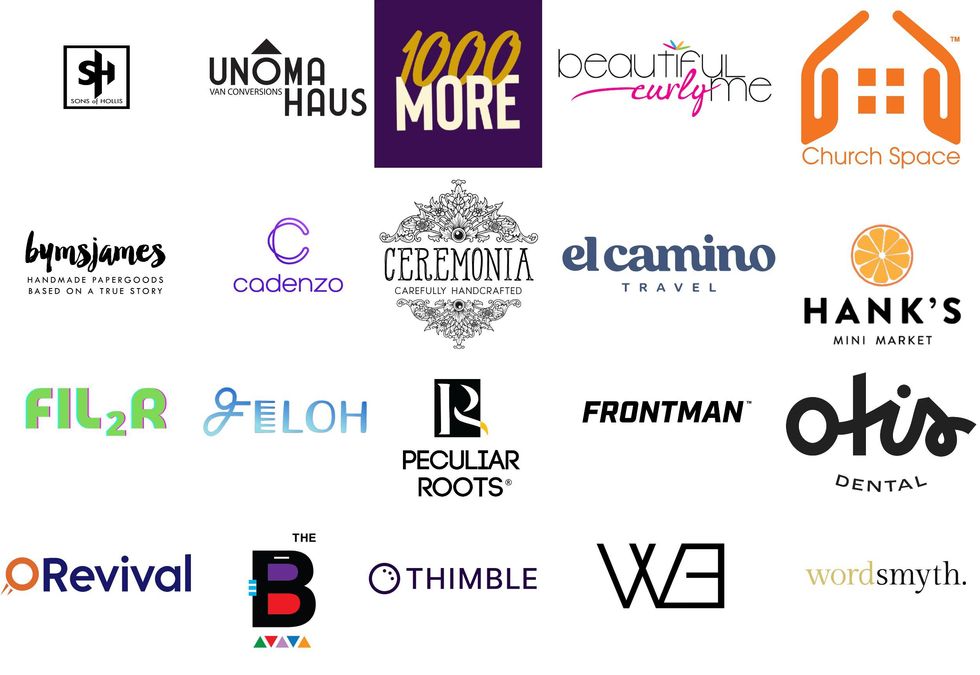 Here are the startups in the Friends & Family Winter 2022 cohort: