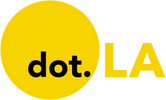 Get in the KNOW  
  on LA Startups & Tech  
X
Angie Warren

Deglobalizing the Solar Industry Would Cost the World At Least $15B by 2030
David Shultz
David Shultz reports on clean technology and electric vehicles, among other industries, for dot.LA. His writing has appeared in The Atlantic, Outside, Nautilus and many other publications.
11:08 AM | October 26, 2022
The United States is in quite the pickle when it comes to the solar industry.
On one hand, the Biden administration wants to reduce emissions and hit the targets outlined in the Paris Agreement by installing as much solar power as cheaply and as quickly as possible. On the other hand, the U.S. wants to be a leader in clean energy tech, foster new industries and create new jobs in the sector. To do so, however, the U.S. has to reduce reliance on foreign powers—especially ones with economic and political practices as questionable as China.
---
And therein lies the issue: China manufactures 78% of the world's photovoltaic (PV) cells—the key component in solar panels. Switching that production to U.S. soil will cost money and time—two luxuries in short supply in the race against climate change. A new study, published today in Nature, attempts to quantify just how much money globalization has saved the industry to date, and how much it would cost to shift away from the model.
To get a handle on how much money a globalized PV market has saved the world economy so far, researchers began by creating a model that estimated how much China, Germany and the United States (the three leaders in PV tech) learned and benefited from each other between 2008 and 2020. So far, the team calculates that the United States saved $24 billion compared to if it had gradually begun a 10-year transition to domestic-only PV production starting in 2008. Meanwhile, Germany saved $7 billion and China saved $36 billion, for a combined total of $67 billion.
The researchers then used the same model to project forward to 2030. They evaluated two different scenarios. In the first, the three countries continue to ramp up PV production at a rate consistent with the previous decade, while also gradually transitioning away from the globalized PV market to a fully domestic one. The second scenario assumes an even more aggressive expansion of solar energy tech–one that would actually get us closer to the climate targets laid out in the Paris Agreement–but at the same gradual shift away from globalized supply chains. Both scenarios are compared against leaving the industry as is.
Compared to a fully globalized supply chain, in the first scenario 2030 PV prices would be about 20% higher for all three countries, with energy costs increasing from $262 to $320 per kW in the United States. In the second scenario, in which the solar industry grows even more rapidly, the cost of deglobalization increases by another 5% — from $221 per kW to $276 in the United States.
Between 2020 and 2030, the researchers estimate that deglobalizing the PV market would cost the world economy $15 billion under the conservative estimate and as much as $36 billion if we actually build as much solar as the International Energy Agency says we need. In other words, the more aggressively we build out solar energy, the more deglobalization will sting.
Gang He, an assistant professor of energy policy at Stony Brook University and one of the authors of the study, says it's up to policy makers to decide if that cost is worth paying.
"If countries all want to harvest the domestic benefits, then it gets harder for countries to work together," says He. "We don't have a solution for that. We just present evidence-based research to show that if we move in that direction, this is what will happen. And we need to find a way to address that."
One idea is to try to accomplish the shift with a carrot rather than a stick. In other words, instead of blocking the flow of goods or information with tariffs and or quotas, governments could focus on incentivizing domestic purchasing, He says. Incentives and investing would build the U.S. domestic solar industry without artificially inflating the cost of buying Chinese panels and thus limiting how much renewable energy the country can install per dollar. The problem is the gains from the green energy revolution are often distributed unequally.
"We need to introduce policy to redistribute the welfare," says He. "Maybe it's through redistribution of the revenue or taxes or other mechanisms. It's very complicated, we understand. But simply blocking the global supply chain may not be the answer. No matter what the geopolitics, we still need to find a way to work together. That's the clear message I hope to deliver."
David Shultz
David Shultz reports on clean technology and electric vehicles, among other industries, for dot.LA. His writing has appeared in The Atlantic, Outside, Nautilus and many other publications.
05:00 AM | March 08, 2023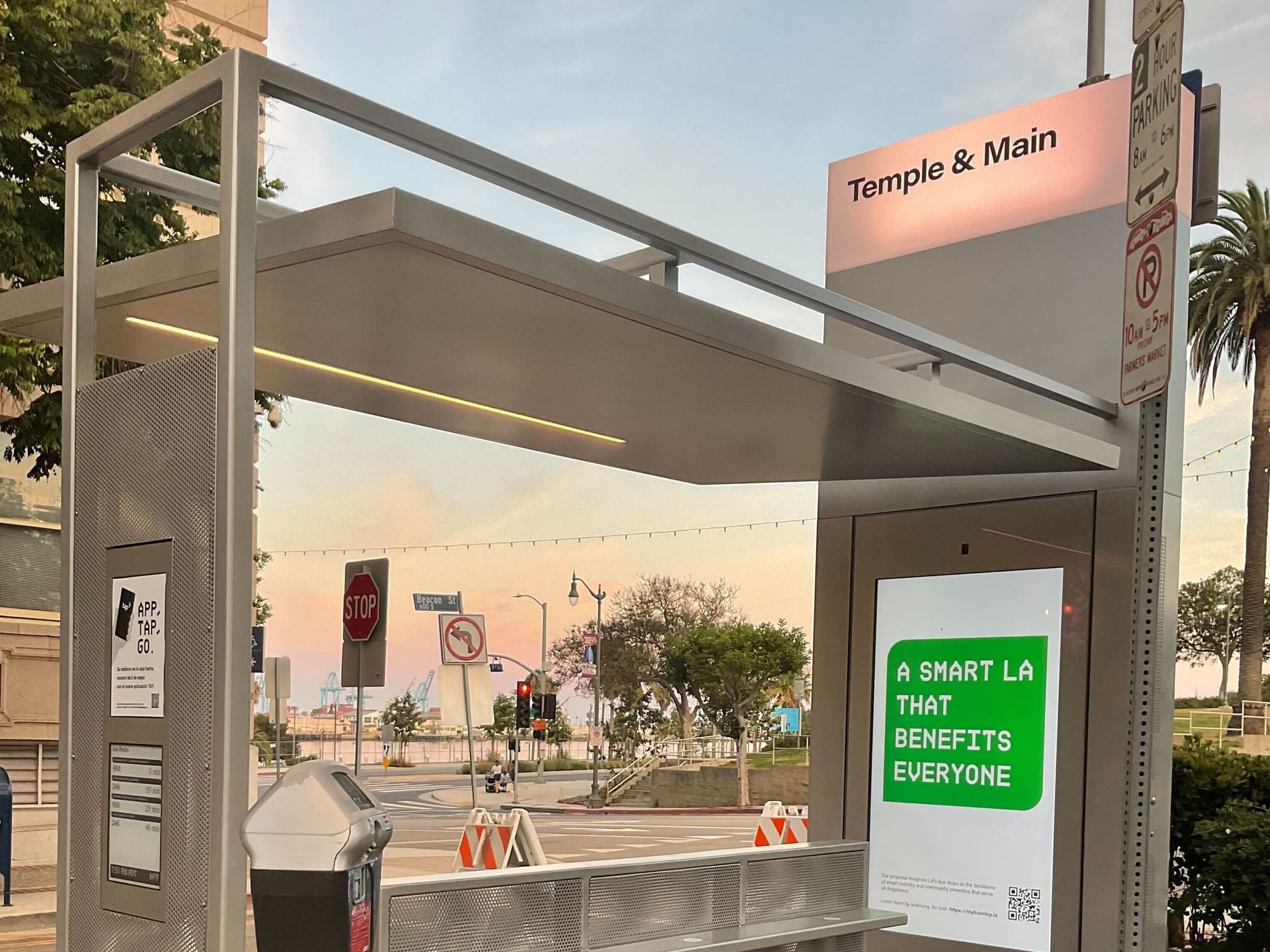 Christian Gutierrez
Last year, the city of Los Angeles approved a new bus shelter contract with Tranzito-Vector after a 20-year contract that shorted the city over 600 bus shelters and $70 million in advertising revenue. According to a 2012 audit by the city controller, the last contract failed because of a combination of NIMBYism and bureaucratic red tape.
Now, L.A. — the city that puts its cars and their drivers above all else— has an opportunity to prioritize bus riders, and by extension, promote racial and social equity. As the contract wends its way through city hall, delayed by bureaucracy once again, questions remain about whether the city can meet its goals.
Will L.A. bus riders finally get the bus stops (and shade) that they need?
New leadership may spell hope for bus riders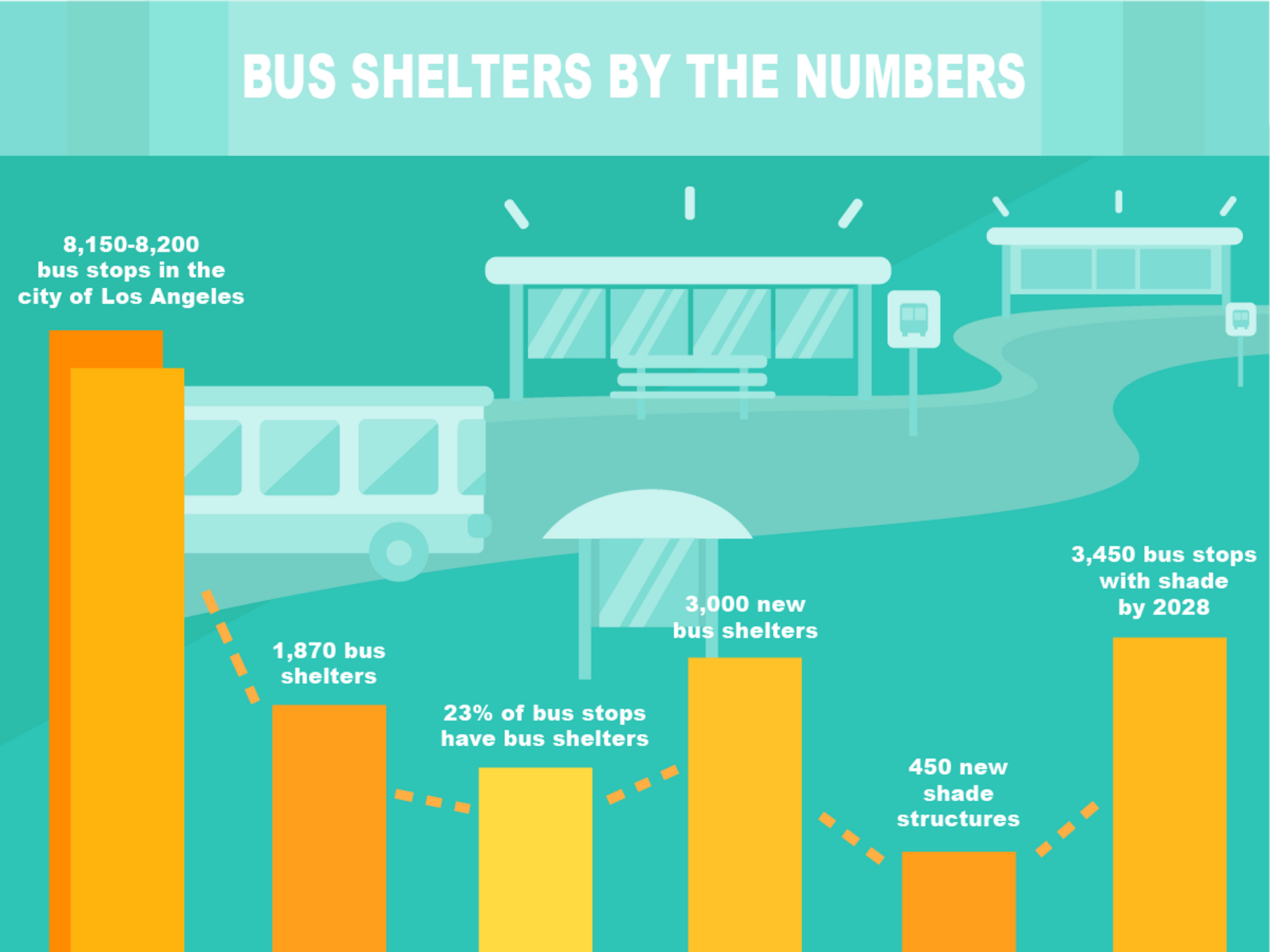 Evan Xie
Less than 25% of bus stops in Los Angeles provide shade for bus riders, leaving a group composed primarily of low-income people of color vulnerable to extreme heat.
In L.A., bus stops are managed not by L.A. Metro or by the L.A. Department of Transportation, but by StreetsLA (formerly the bureau of street services), the division within the Department of Public Works that oversees sidewalks, street trees and medians.
Since the new contract was approved in September, things have changed at city hall. The city elected its first Black woman mayor, Karen Bass, former council president Nury Martinez was ousted after she made racist comments and four districts elected new councilmembers.
In the current landscape, bus shelters may have gained traction. In his first city council meeting in December, new Councilmember Hugo Soto-Martinez drafted a motion instructing StreetsLA to study how to place shelters at every bus stop in the 13th district.
If only it were that easy.
The new contract, the Sidewalk and Transit Amenities Program (STAP) is projected to bring 3,000 new shelters and 450 shade structures to the city by 2028.
In the previous contract, L.A. did not foot the bill for the bus shelters — the capital costs and maintenance fell to the previous contractor in return for the right to place advertising in the public-right-of-way. But now, for a bigger share of the revenue — 60.5% versus 20% — the city is paying all capital expenses.
Currently, StreetsLA estimates that it will cost about $380 million total to implement STAP, up from the $237 million estimated in 2021. In five years (just in time for the 2028 Olympics), if things go according to plan, L.A. will have a total of 3,000 shelters versus the 1,870 it has today.
"At the end of the rollout period — which is going to extend into 2028, minimally — we hope that we're going to have shade structures at least 3,450 locations," said Lance Oishi, contract administrator for STAP.
It's an ambitious goal. And it's still unclear where the money will come from. In City Council's February 8 public works committee meeting, Oishi said that STAP currently has $114 million in funds in place, including a $30 million loan from the public works trust fund and $53 million as part of L.A. Metro's North San Fernando Valley BRT project.
The $30 million StreetsLA hopes to receive soon is enough to build 180 shelters and do site work for 240 additional shelters in the first year.
The first 180 shelters will replace existing shelters along transit corridors to drive ad revenue, while the 240 sites will be in locations without existing shelters. StreetsLA is using five criteria to determine prioritization of new shelter locations: transit ridership, heat exposure, equity-focused communities, job and school access and bus wait times.
It's a big investment for a bigger payday. The city estimates that it will earn up to $500 million over the course of the contract — with the addition of new digital advertising — with $90 million guaranteed from Tranzito-Vector.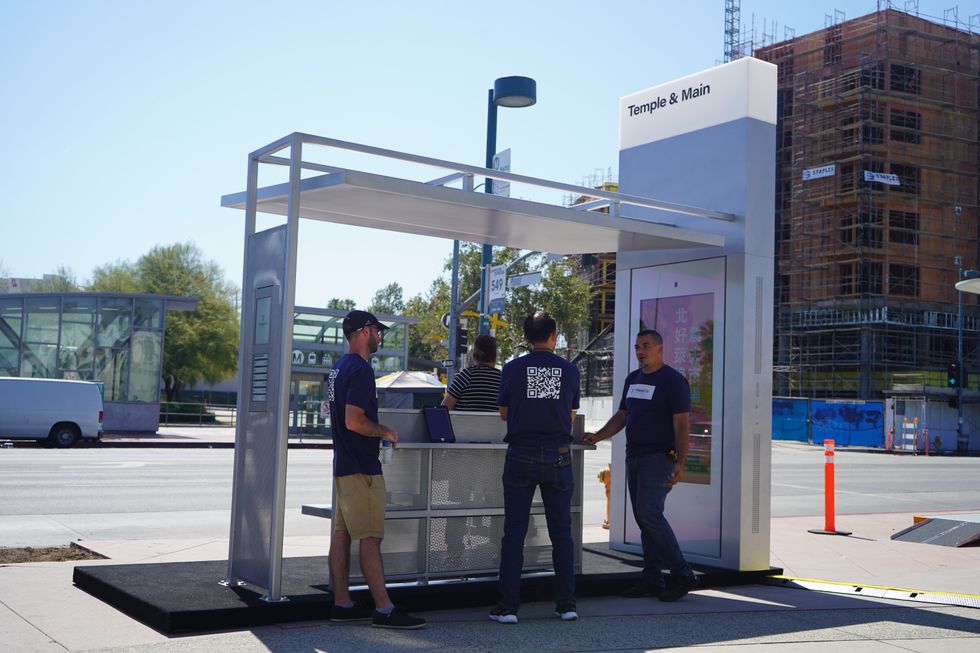 Christian Gutierrez
Where the curb meets red tape
While the new contract eliminates the bureaucratic red tape of the past — shelter locations go through a two-step versus 16-step approval process — new construction on L.A.'s crumbling sidewalks is its own challenge.
More than half of the cost of building bus shelters doesn't come from the cost of materials or construction but from preparing the site.
"We know that 95% of our bus stop sidewalks are not ADA compliant," said Oishi. "That means that we have to basically rip out the sidewalks, kind of re-engineer them so they meet ADA from a grading perspective."
For 450 bus stop locations that can't accommodate a shelter due to space requirements or a "perfect storm of tree wells, fire hydrants, streetlight poles [and] utility poles," StreetsLA hopes to install shade structures, added Oishi.
Plan to flail
Advocates say that bus shelters are merely one example of a larger problem in L.A. — the lack of a multi-year capital infrastructure plan laying out how the city will spend its transportation and public works funds. Currently, eleven different city agencies work in the public right-of-way, managing everything from bus stops to street trees to sidewalks to bike lanes.
"It's like doing a 500 piece puzzle when you don't even have the cover image," said Jessica Meaney, executive director of Investing in Place, a nonprofit advocating for greater policy and spending transparency in the public right-of-way.
Bus shelters are not paid for out of the city's general fund, which means StreetsLA must cobble together multiple sources of federal, state and city funding.
Perhaps bus shelters will be the vanguard in the fight for greater oversight in how L.A. spends its public works dollars. In the committee meeting, Councilmember Nithya Raman called for StreetsLA to create a public-facing dashboard showing how shelters are prioritized to meet equity goals.

Using Bus Shelter Revenue to Pay for Bus Shelters
With the new focus on equity, there is a proposal in committee for funding shelters using money generated from STAP advertising revenue. Currently, the money generated is split 50-50 between L.A.'s general fund and 15 council offices. Under a new initiative, RAISE (Reinvestment in Accessibility, Infrastructure and Streetscape Enhancements), council offices will continue to receive the same share of revenue as in the past ($200,000 annually), but any additional revenue will go back into funding bus shelters, staffing for STAP and other transit improvements.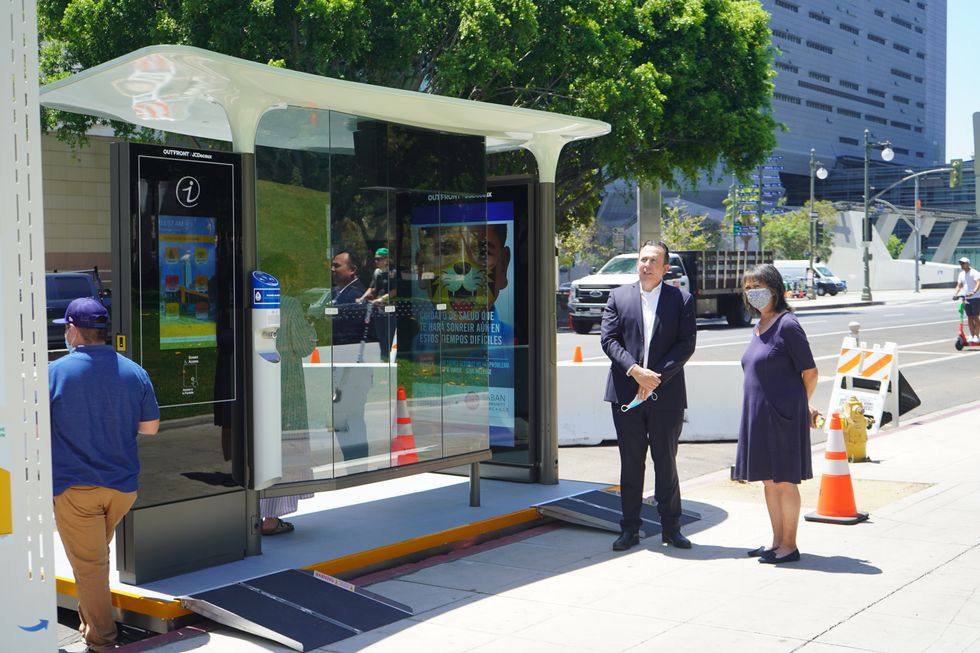 Christian Gutierrez
Bus shelters when?
Currently, StreetsLA and Tranzito-Vector are awaiting city approval of the $30 million public works trust fund loan to start fabrication of the shelters. To be approved, the City Administrative Officer (CAO) must first review an Executive Directive No. 3 (ED3) report (first instituted by Mayor Villaraigosa in 2005) submitted by StreetsLA, and then the report must be approved by Mayor Bass' office.
"The ED3 report is currently in our [o]ffice under review," said assistant city administrative officer Yolanda Chavez in an email. She added that the CAO's office will draft a recommendation report to send to the mayor within a few weeks. Mayor Bass can waive the report but so far has not done so.
Meanwhile, the projected rollout for new shelters has been pushed from late July, to August, to currently, late fall, according to StreetsLA.
"I can understand that the scale of doing bus shelters given the number of stops is really daunting," said Madeline Brozen, deputy director of the UCLA Lewis Center for Regional Policy Studies and co-author of a new study on the lack of shelters in L.A. County. "But bus shelters aren't just a 'nice to have,' this is really [about] protecting people's health and welfare and it's important to think about the public health benefits as they're figuring out how to address the disparity."
Maylin Tu
Maylin Tu is a freelance writer who lives in L.A. She writes about scooters, bikes and micro-mobility. Find her hovering by the cheese at your next local tech mixer.
02:16 PM | March 02, 2023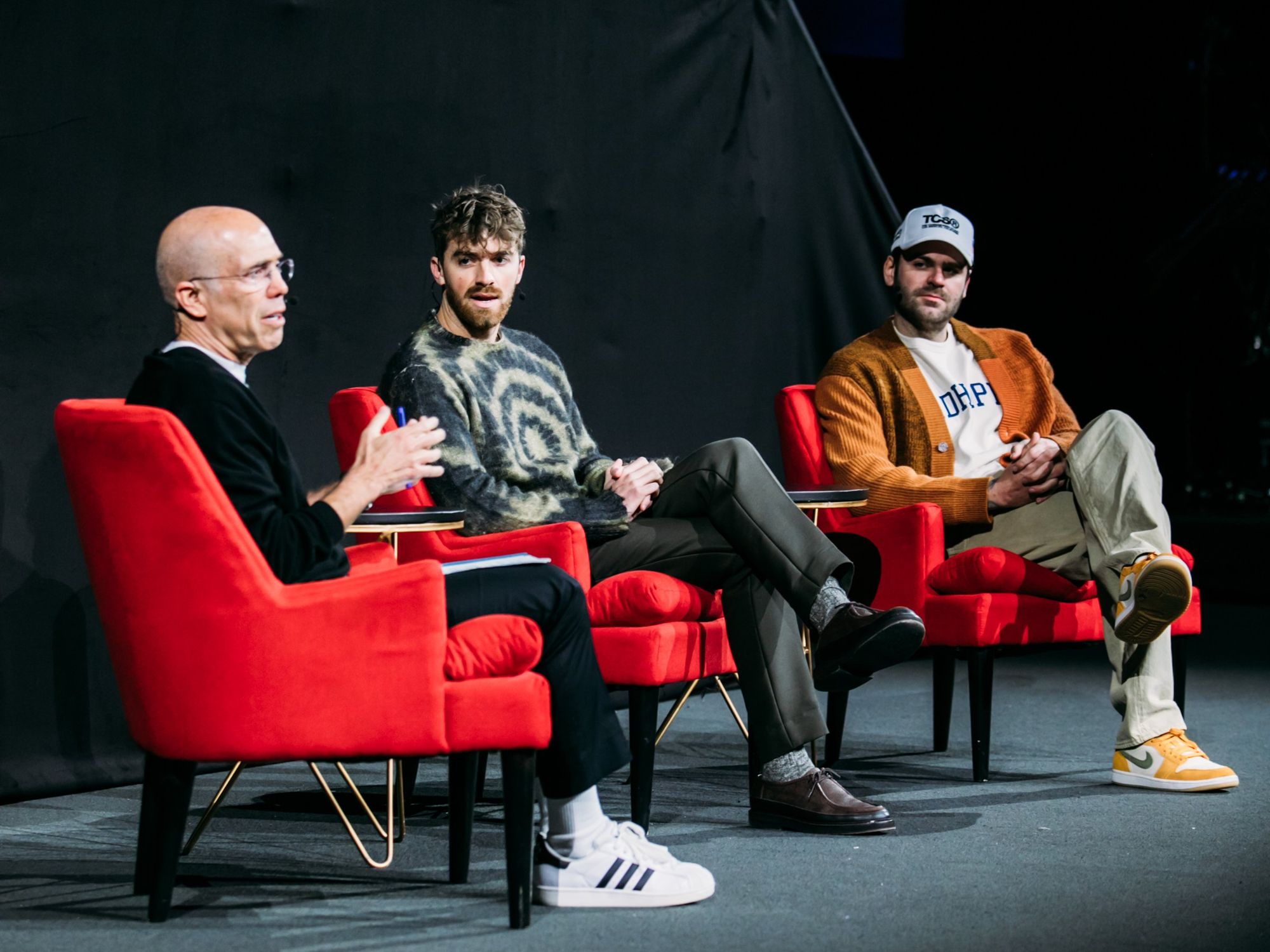 Clark Studio
On Thursday, Upfront Ventures hosted its 2023 Summit and music icons Alex Pall and Drew Taggart of The Chainsmokers hit the stage, not to perform, but instead to discuss their venture journey.
The duo launched MantisVC, a Marina Del Rey-based early stage tech venture fund in 2019.
Pall and Taggart shared the stage with WndrCo's managing partner Jeffrey Katzenberg to dive deeper into what their music career has taught them and how it translated over to their venture firm.
Here are some of the most important takeaways:
The duo believes hustle is more important than talent to achieve success.
"There's just so much content out there that's just happening all the time for no reason," Taggart said. "There's just so much to pay attention to and if you have to wake up every day, and think out what your angle is going to be, try stuff, have it not work. You have to accept defeat so frequently and still get up and do it."
Creating music was their foray into building communities.
"I think we have some real insight into how to build that community and tell that story because essentially, that's all we're trying to do," Pall said. "No matter what your business is, you're telling the story about something that you think is important that someone else needs and will enjoy."
Building connections and having conversations with pioneers in the space helped them launch MantisVC.
"Humility and being self aware are two of our strengths," Taggart said. "I think knowing what we don't know is a big part of how we've gotten to where we are, and with the support of people around us, and the relationships we built, we understood that we were going to have to go out and prove to the world that we were serious about this and we respected the people that have come before us and the people that are doing it right now."
VCs should offer all their founders support.
"When you're building something early on, you want that support, that hands-on feeling and the purpose of Mantis isn't necessarily right now to replace the incredible institutional investors that exist out there and have been around for a while," Pall continued.
"But we want to be the Robin to their Batman, and we think there's a way that we can kind of partner with everybody in the space and provide our founders that holistic support they need. It's inspiring to work alongside people that share that same energy and we're constantly working on ourselves and I feel like it takes a really special type of human being to be successful in this world. Level of grit and determination and something that's continually fueled us and we want to invest in people like that."
Feedback is necessary and essential to create successful products and businesses.
"Similar to products or services that you're building, it's important to get real life feedback out there and iterate on those things," Taggart said. "And there's really just no substitute for that."
Pall added, "I think for some reason in our culture, it's become an issue for people just to be straightforward and say no, about things and give honest feedback and, and move on. I think we can all learn a lot from just having more honest conversations with each other."
Never lose sight of your core audience and mission as a company.
"Never forget what your core product is and what people love about that and make sure that every piece of innovation is derivative of that," Taggart said. "I see a lot of friends of ours that have had really successful companies start to build ancillary projects that don't really feed their core audience that they're just making to compete with their competition. We do the same thing in songwriting, and you can never lose sight of what people love about you."
Decerry Donato
Decerry Donato is a reporter at dot.LA. Prior to that, she was an editorial fellow at the company. Decerry received her bachelor's degree in literary journalism from the University of California, Irvine. She continues to write stories to inform the community about issues or events that take place in the L.A. area. On the weekends, she can be found hiking in the Angeles National forest or sifting through racks at your local thrift store.