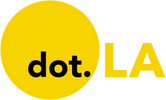 Get in the KNOW  
  on LA Startups & Tech  
X
Courtesy of Divergent Technologies.
Divergent Technologies Raises $160M to 3D-Print Car Parts
David Shultz
David Shultz reports on clean technology and electric vehicles, among other industries, for dot.LA. His writing has appeared in The Atlantic, Outside, Nautilus and many other publications.
12:52 PM | April 27, 2022
Divergent Technologies wants to radically change automotive manufacturing with 3D printing, smarter software and an entirely new approach to assembly. A new $160 million round of funding should help the Torrance-based startup on that mission.
---
Divergent unveiled the Series C round on Monday, announcing investors like businessman (and 2020 Democratic presidential candidate) Tom Steyer and former Goldman Sachs president John L. Thornton, who has joined the company's board of directors (Thornton also currently sits on Ford Motor Co.'s board). Bloomberg reported that London-based investment firm Hedosophia also participated in the round, which values Divergent at more than $1 billion and adds to $200 million in previous funding from the likes of Horizons Ventures and Altran Technologies.
The company's technology combines generative design and 3D printing to create custom-tailored components for auto parts manufacturers. Its software inputs the volume of the part, where it needs to connect to the rest of the vehicle and what kind of loads it needs to tolerate. The computer then calculates the optimal shape and design for the final product; designs can be optimized for weight, strength, cost and other parameters. Once a design is selected, it's constructed, layer by layer, by one of Divergent's printers, and then assembled autonomously.
"It's an entirely new production system that we've created from scratch," Divergent senior vice president Lukas Czinger told dot.LA. "If your cost target changes, or your mass target changes, or your design volume changes, or you want to quickly introduce a variant to your car. Within days, literally, we can design, print and assemble that new design."
Czinger was tight-lipped about which specific auto manufacturers the company is working with—but said Divergent would be making announcements this summer, and that three of the original equipment manufacturers (OEMs) it is working with "are within the five largest OEMs in the world." Czinger confirmed that some of the car models that Divergent is designing for are electric vehicles.
In addition to making auto manufacturing cheaper and faster, Divergent also claims its system can reduce the industry's carbon footprint by reducing waste and improving efficiency. Steyer—an environmentalist who made climate change a major part of his presidential campaign platform—said Divergent is "one of the companies I'm most hopeful will have an important impact on our ability to combat climate change" in a statement.
"Zero-emissions vehicles are an important part of a greener future, but if we can't reduce the environmental costs of building them in the first place, their impact will never be fully realized," Steyer said. "Divergent's technology can change that."
Divergent said it will use the funding to scale up its manufacturing facilities, with plans for new factories in the U.S. and Europe "starting in 2024."
David Shultz
David Shultz reports on clean technology and electric vehicles, among other industries, for dot.LA. His writing has appeared in The Atlantic, Outside, Nautilus and many other publications.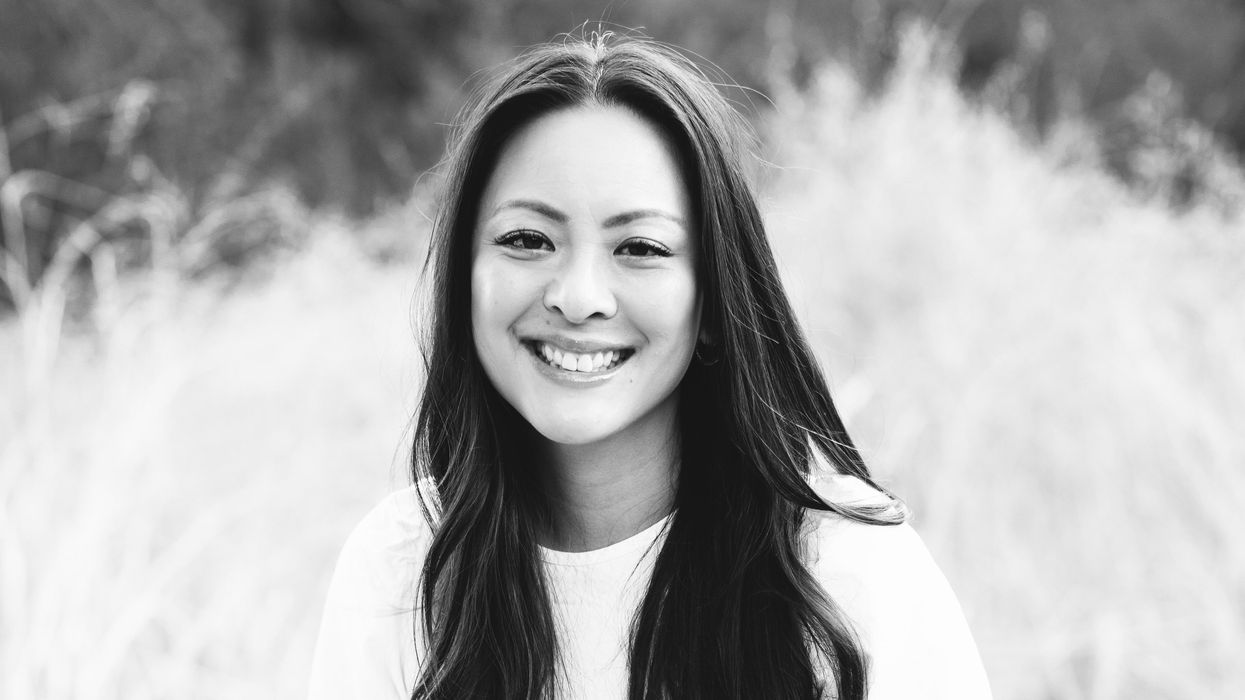 Courtesy of Amy Liu
On this episode of the Behind Her Empire podcast, host Yasmin Nouri sat down with Amy Liu, the founder and CEO of Tower 28, an affordable, irritant-free beauty brand.
Before starting her own beauty brand, Liu worked as an executive for some of the biggest names in beauty: Smashbox, Kate Somerville and Josie Maran Cosmetics. Yet Liu, who has eczema, couldn't use the products she had a hand in promoting.
The experience would inspire her to create an affordable beauty brand that is mindful of skin tones and textures, vegan and free of every known skin irritant.
A native Minnesotan, Liu is the child of immigrants. From a young age, she imagined herself following in her father's footsteps by becoming an entrepreneur.
"My dad really loved what he did. But he felt all of it, you know, the highs and the lows," she says, "So I think I have this background of seeing it, wanting it. … And then instead I think my answer was just to prepare for [risk]."
But when it was time to go to college, Liu felt lost.
"I had this idea of entrepreneurship," she says, "That didn't really exist in a way that felt like it was achievable."
Her cousin, a Harvard graduate, recommended majoring in consulting – but Liu knew her heart was not in it. Instead, she went to business school.
Yet it was only after working for other companies that she began to put her master's degree in entrepreneurship into practice. By the time she founded Tower 28, she was 40, married, with three kids in private school and a mortgage.
"I think what really did happen was I got an opportunity, and… it felt like it would be crazy if I didn't chase it."
Despite founding a clean beauty line that offers a wide range of skin tones, Liu would not consider herself a "makeup junkie."
So, what motivated her to create a beauty brand that is vegan and free of every known skin irritant? The ability to see her product make others happy and confident.
"I think the thing I really love about makeup is makeup makes people happy. And it makes them feel more confident about themselves," she says. "And I genuinely do believe that if you feel more confident, the way that you walk through the world is different. And your ability to do things and approach life is changed."
Engagement and Production Intern Jojo Macaluso contributed to this post.
Hear more of the Behind Her Empire podcast. Subscribe on Stitcher, Apple Podcasts, Spotify, iHeart Radioor wherever you get your podcasts.
From Your Site Articles
Related Articles Around the Web
Yasmin Nouri
Yasmin is the host of the "Behind Her Empire" podcast, focused on highlighting self-made women leaders and entrepreneurs and how they tackle their career, money, family and life.
Each episode covers their unique hero's journey and what it really takes to build an empire with key lessons learned along the way. The goal of the series is to empower you to see what's possible & inspire you to create financial freedom in your own life.
03:49 PM | October 14, 2022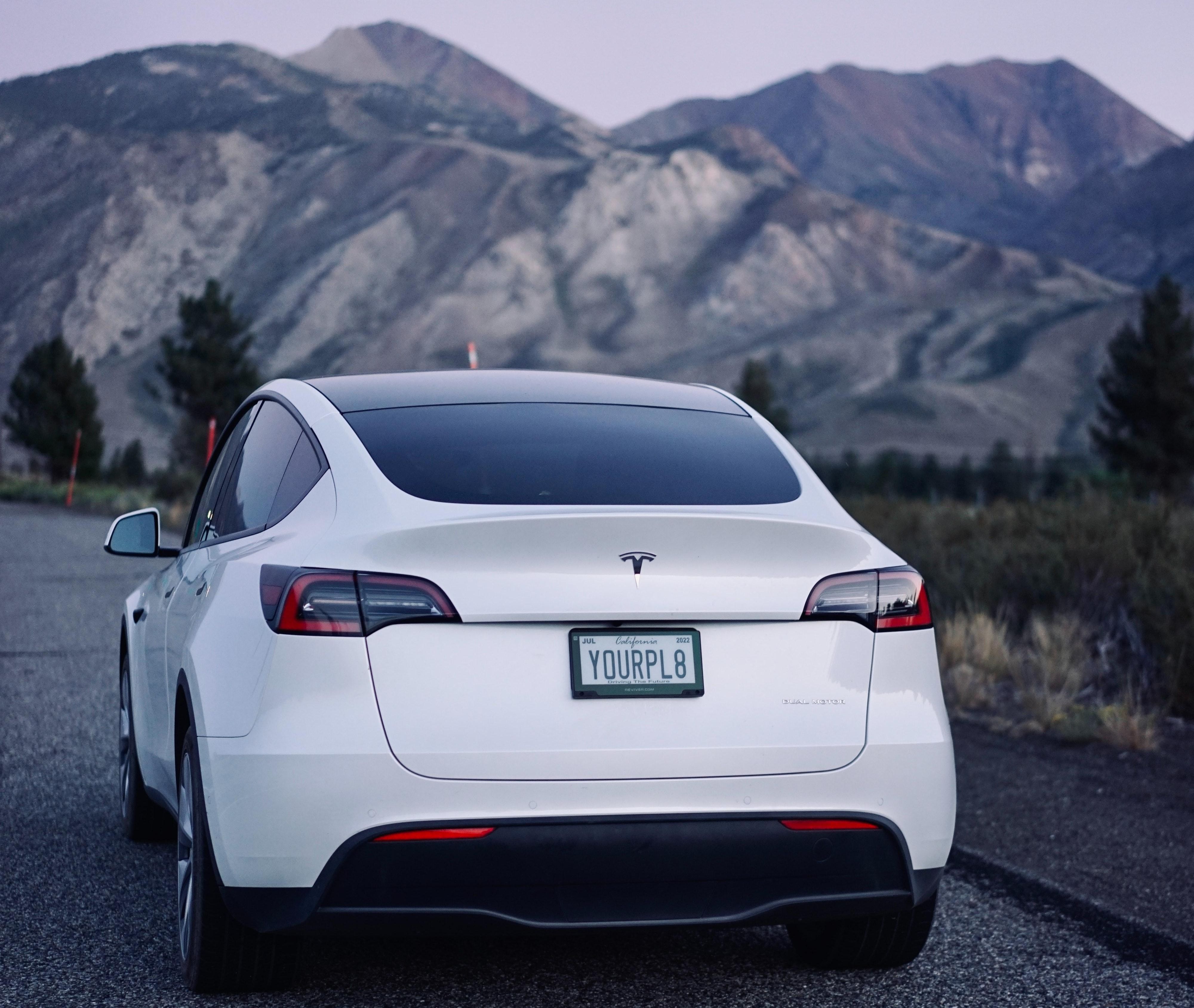 Thanks to a new bill passed on October 5, California drivers now have the choice to chuck their traditional metal license plates and replace them with digital ones.
The plates are referred to as "Rplate" and were developed by Sacramento-based Reviver. A news release on Reviver's website that accompanied the bill's passage states that there are "two device options enabling vehicle owners to connect their vehicle with a suite of services including in-app registration renewal, visual personalization, vehicle location services and security features such as easily reporting a vehicle as stolen."
Reviver Auto Current and Future CapabilitiesFrom Youtube
There are wired (connected to and powered by a vehicle's electrical system) and battery-powered options, and drivers can choose to pay for their plates monthly or annually. Four-year agreements for battery-powered plates begin at $19.95 a month or $215.40 yearly. Commercial vehicles will pay $275.40 each year for wired plates. A two-year agreement for wired plates costs $24.95 per month. Drivers can choose to install their plates, but on its website, Reviver offers professional installation for $150.

A pilot digital plate program was launched in 2018, and according to the Los Angeles Times, there were 175,000 participants. The new bill ensures all 27 million California drivers can elect to get a digital plate of their own.
California is the third state after Arizona and Michigan to offer digital plates to all drivers, while Texas currently only provides the digital option for commercial vehicles. In July 2022, Deseret News reported that Colorado might also offer the option. They have several advantages over the classic metal plates as well—as the L.A. Times notes, digital plates will streamline registration renewals and reduce time spent at the DMV. They also have light and dark modes, according to Reviver's website. Thanks to an accompanying app, they act as additional vehicle security, alerting drivers to unexpected vehicle movements and providing a method to report stolen vehicles.
As part of the new digital plate program, Reviver touts its products' connectivity, stating that in addition to Bluetooth capabilities, digital plates have "national 5G network connectivity and stability." But don't worry—the same plates purportedly protect owner privacy with cloud support and encrypted software updates.

5 Reasons to avoid the digital license plate | Ride TechFrom Youtube
After the Rplate pilot program was announced four years ago, some raised questions about just how good an idea digital plates might be. Reviver and others who support switching to digital emphasize personalization, efficient DMV operations and connectivity. However, a 2018 post published by Sophos's Naked Security blog pointed out that "the plates could be as susceptible to hacking as other wireless and IoT technologies," noting that everyday "objects – things like kettles, TVs, and baby monitors – are getting connected to the internet with elementary security flaws still in place."
To that end, a May 2018 syndicated New York Times news service article about digital plates quoted the Electronic Frontier Foundation (EFF), which warned that such a device could be a "'honeypot of data,' recording the drivers' trips to the grocery store, or to a protest, or to an abortion clinic."
For now, Rplates are another option in addition to old-fashioned metal, and many are likely to opt out due to cost alone. If you decide to go the digital route, however, it helps if you know what you could be getting yourself into.
Steve Huff
Steve Huff is an Editor and Reporter at dot.LA. Steve was previously managing editor for The Metaverse Post and before that deputy digital editor for Maxim magazine. He has written for Inside Hook, Observer and New York Mag. Steve is the author of two official tie-ins books for AMC's hit "Breaking Bad" prequel, "Better Call Saul." He's also a classically-trained tenor and has performed with opera companies and orchestras all over the Eastern U.S. He lives in the greater Boston metro area with his wife, educator Dr. Dana Huff.
steve@dot.la