ab5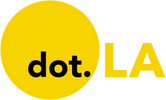 Get in the KNOW
on LA Startups & Tech
X
ab5
Over the last three years, L.A. Lyft driver Nicole Moore has watched her paychecks shrink as her hours have grown. Frustrated, she's ready to leave her part-time gig, but until now there have been few options. That's about to change.
This year, two Texas-based companies are going after one of rideshare giants Uber and Lyft's biggest markets: Los Angeles.
Dallas-based Alto plans to begin their services by the end of October. And the Austin collective Arcade City will start marketing its ride-hailing app in Los Angeles Tuesday. They will be joining other apps already trying to steal away market share such as Wingz and Swoop.
Meanwhile, Uber and Lyft remain mired in a heated battle in California to keep their drivers classified as independent contractors, a business model that, if upended ,could damage their road to profitability. The two, along with other gig companies, have sunk millions into backing Proposition 22, a November ballot measure that would exempt them from a new state law that requires them to classify their drivers as employees.
These two Texas startups offer starkly different employee models.
The venture capital-backed Alto, which has raised $20.5 million, wants to become "the Starbucks of ridesharing," co-founder and CEO Will Coleman told dot.LA.
Unlike Uber and Lyft, Alto classifies its drivers as W-2 employees and supplies them vehicles from its fleet. It launched in 2016, the year Uber and Lyft left Austin in the aftermath of a costly fight to stave off the city's efforts to tighten regulations on ride-hailing companies including background checks.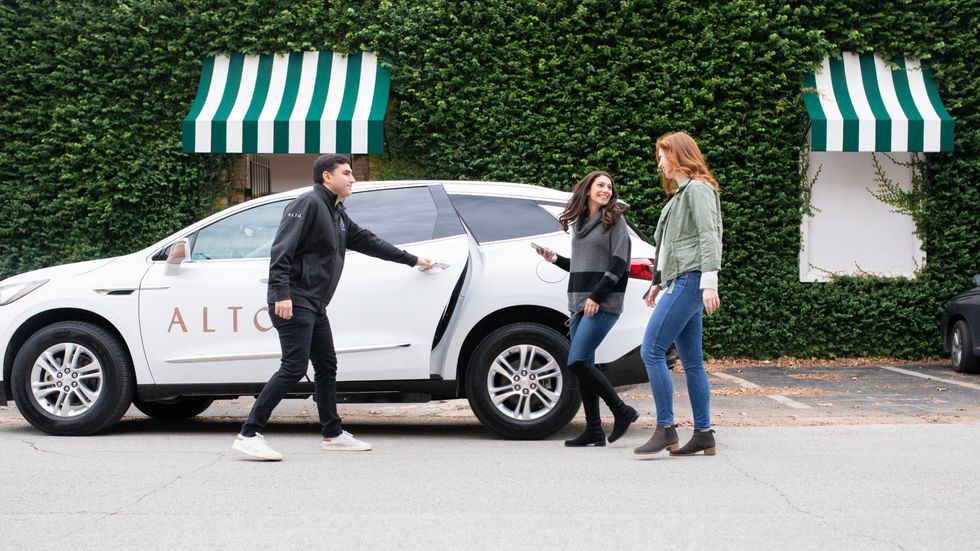 Dallas-based Alto plans to bring their service to L.A. by the end of October.
At the time, a handful of new rideshare startups popped up across the city. One of them was Arcade City, a then-Facebook group where thousands of recently unemployed drivers connected with Austin residents who needed rides.

The startup offers the interface and tools for drivers to build cooperatives, allowing them to set their own rates and build relationships with clients. The peer-to-peer service lets drivers set their own rates and hours. It also allows for them to build up clientele.
"It's a level of job security that no other rideshare in the world is even structurally capable of matching," founder and CEO Christopher David said. "I think that's exactly what California needs. Drivers at minimum deserve the option to build their own recurring customer base."
While Arcade starts marketing its new global app, David said cooperatives take time to form and it could be months before riders here can hail a car as quickly as they can in Austin's 150-driver network. Demand will influence how long this process takes. The app will be in beta testing until next week's official launch.
Moore, the Lyft driver, welcomes new companies to the market and thinks riders would, too. The driver is part of L.A. Rideshare Drivers United, a group that organized following a round of pay cuts and strikes in 2017 and opposes Proposition 22. Many complain that the companies' algorithms that determine the cost of a ride and driver pay are not stable and can't be relied upon for predictable wages.

"Our loyalty is not to Lyft or Uber," Moore said. "Drivers will tell you the 12 companies they've driven for. Almost every Uber driver has a Lyft sticker on their vehicle as well."
A loss of customers or drivers in Los Angeles would be a blow for Uber or Lyft. Last year, nearly a quarter of all bookings at Uber came from five metropolitan areas, two in California — Los Angeles and the San Francisco Bay. Lyft is also reliant on major metropolitan areas and depends on its available pool of drivers to keep up services.
"Goodbye Uber, hello Arcade City." Today Uber and Lyft both threatened to shut down service in California, maybe a… https://t.co/XVZ7dCtS8u

— Arcade City ⚡ (@Arcade City ⚡) 1597285229
Arcade City, Another Side Gig?
Part of David's pitch to would-be drivers is that current Uber and Lyft drivers can start building networks even before the co-ops are fully functioning. Half of Arcade's Austin drivers still work part-time for other ridesharing companies, and drivers are promised 1% from every credit card purchase their referrals make for three years.
"Our model is like beautifully parasitic on the other," he said.
While prices depend on the city and co-op rules, an Arcade City ride will typically run you a couple dollars more than one from Uber or Lyft. Riders can also pay by cash or barter with drivers for rides. In some cases, drivers let riders pay them back days later.
Arcade, which emerged in the heat of a battle between gig workers and the two ridesharing companies in Austin, has not been shy about taking a stance against his competitors.
In an open letter to Californians, Arcade's David encouraged drivers to vote no on Proposition 22 "because Uber and Lyft's years of mistreating drivers and bullying local governments should be punished, not rewarded."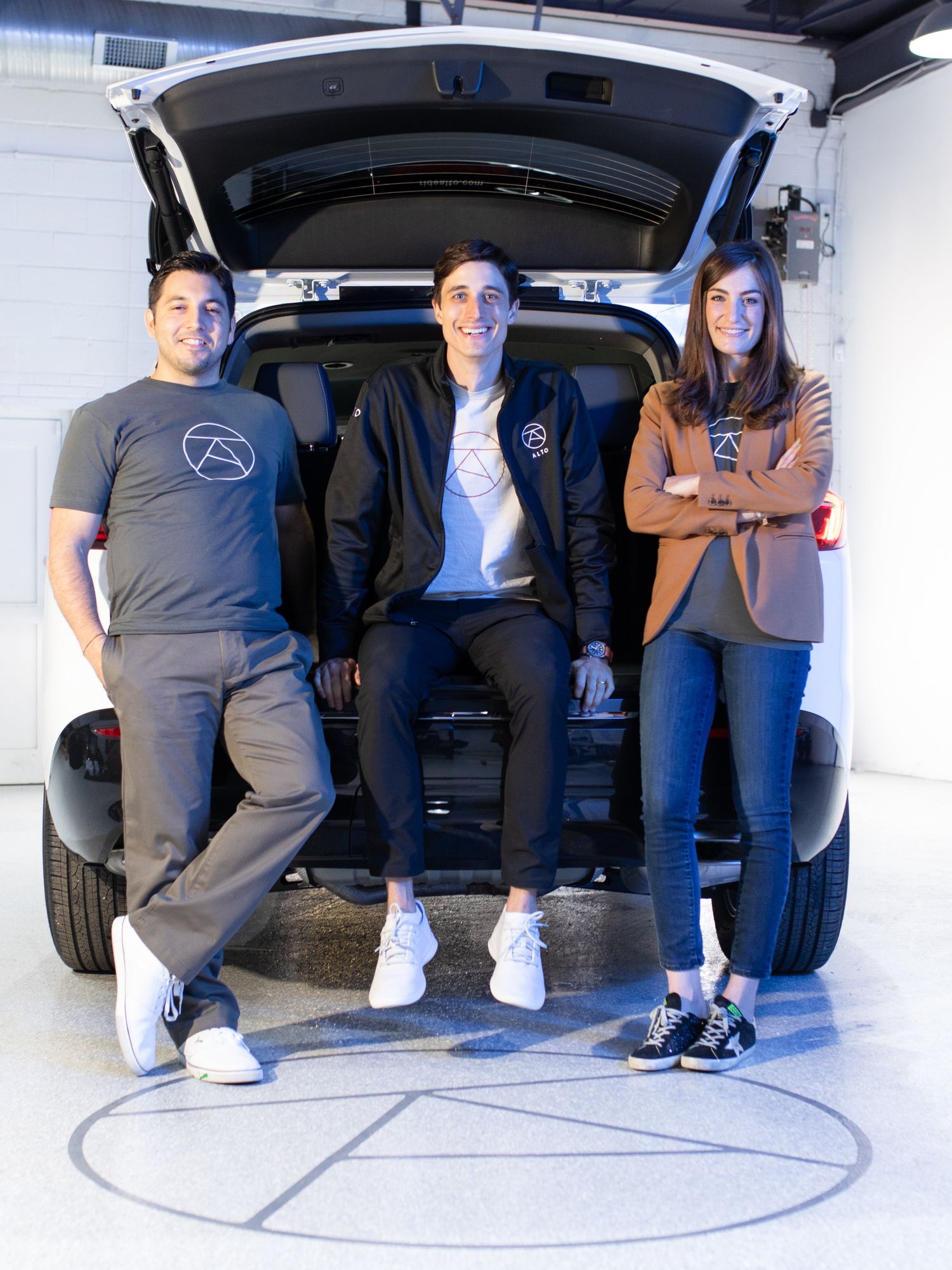 Alto's Ride Hailing Model
Alto is a membership-based service, although non-members can hail rides. Half of Alto employees come from Uber and Lyft, Coleman said, and each one is interviewed and background checked before being hired. He said the company "attracts the most professional drivers," meaning ones who consider Alto a job rather than a gig to make extra cash.
It's expensive to absorb the costs of hiring employees, Coleman told dot.LA, but if companies don't pay into unemployment and workers compensation, taxpayers will. Indeed researchers at UC Berkeley found that Uber and Lyft would have paid $413 million to California's Unemployment Insurance Fund had they classified their workers as employees.
The company offsets the cost by charging more. Coleman told the Dallas Morning News earlier this year that Alto customers come from more affluent households with incomes of $100,000 or higher.
Alto has plans to begin operations in L.A. by late October, just around the corner from Election Day when voters will decide the fate of Prop 22.
Neither Arcade City nor Alto have officially registered for permits from the California Public Utilities Commission yet. According to the state, only one new company, Onward Care Inc., has been issued a permit this year. Both companies said they plan to go through state regulatory channels.

Moore said she's ready for another option because relying on the two apps to pay for expenses isn't cutting it.
"You used to work four or five days a week, pay your rent and put food on the table," Moore said. "And now, doing the same work for the same company in the same vehicle, you have to work seven days a week and you're barely making ends meet."
Wrapbook
is seeking to be the leading payroll processing platform for the entertainment industry.
Here are the latest updates on news affecting Los Angeles' startup and tech communities. Sign up for our newsletter and follow dot.LA on Twitter for more.
Today:
Applications Are Open for Techstars Music Accelerator Program
Wrapbook, Provider of Payroll for Productions, Unwraps $3.6 million in Seed Funding
PatientPop, a Digital Health Marketing Firm, Raises $50 million
Venture-backed NEXT Trucking has laid off nearly 20 percent of its workforce as trade tensions have put pressure on the Southern California ports where it is concentrated.
The company had been on a fast track for growth as it sought to bring a sleek tech-sensibility to the grimier port logistics industry. Layoffs of 65 of its 300 workers will take effect on March 17, according to a document filed with state's Employment Development Department.
NEXT spokesman Mike Bush said the company was "deprecating our least profitable business units in order to focus on growth areas" including an aggressive push in New York and New Jersey. But, he would not specify what areas of the company were being slimmed down.
One of several app-driven startups that recently emerged to ease inefficiencies in cargo transportation, NEXT has raised $134 million from backers that include Brookfield Ventures – an owner of seaport properties around the world, including a stake in TraPac terminal in Los Angeles — and Sequoia Capital.
Founded by husband and wife team Elton Chung, a former investment banker, and e-commerce entrepreneur Lidia Yan, the company was touting plans to expand last year when it opened a 25,000 square foot headquarters in El Segundo.
Billed as a "FreightTech" company, NEXT Trucking runs a proprietary fleet and uses drivers to operate in the Los Angeles and Long Beach ports where it matches truckers to shippers. It launched in 2015 and according to its website has ferried $50 billion worth of goods for companies like Steve Madden and electronics-maker Sharp.
Southern California ports have recently seen a fall in imports as trade tensions between China and the United States intensified last year. Although relations have smoothed a bit, many companies have moved their supply chains away from China to Southeast Asian countries, altering shipping routes from the West Coast to the East Coast. The trucking industry and ride-based apps like Uber have also been grappling with a California law that redefines the role of an independent contractor.
From Your Site Articles
Related Articles Around the Web