next trucking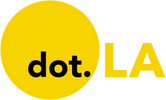 Get in the KNOW
on LA Startups & Tech
X
next trucking
In an Amazon-driven ecommerce world, it's hard to fathom just how time-consuming it can be for retailers like Lay-Z-Boy to ship their inventory across the country.
Even though one-click ordering and GPS tracking are commonplace for consumers, the trucking and logistics industry that brings merchandise from around the world to store shelves relies largely on phone calls, personal relationships and Excel.
A slew of tech-fueled companies from NEXT Trucking to ZUUM are trying to modernize the $1.2 trillion transportation industry, made up largely of small fleets that serve manufacturers to large multinational enterprises.
"We created a Priceline for trucking," said Matt Tabatabai, co-founder and COO of ZUUM. "Everything you can think of [in the trucking industry] is super old school and low tech."
ZUUM isn't targeting the FedEx and Amazon fleets, but the 2,000 trucking companies in the U.S. with over 20 trucks each and the 700,000 with under 20.
Tabatabai founded ZUUM in 2016 with logistics executive and CEO Mustafa Aziz to do just that. The company already counts Home Depot, Tyson and Staples among their clients and it just scored a $8.58 million seed round that it will use to expand its reach.
The round bumps their total funding to $12.58 million at a time when global supply chains are reeling from slowed business and shipping operations.
ZUUM's app connects the three main players involved in long-haul freight — shippers, brokers and carriers — through what it calls a "logistics-super-platform." It sets pricing rates for shipments and can connect shippers with vetted truckers.
"Some software solutions exist but they do unitary things and charge an arm and a leg for it," Tabatabai said.
ZUUM's target customers are mid-market retailers and small trucking companies, which Tabatabai calls their bread and butter.
The software also automates the process: billing, payment, managing drivers and tracking shipments. Companies can also use their system to calculate freight quotes and schedule trucks.
The idea is one that companies like Uber Freight and Convoy have run with in recent years. Tabatabai said ZUUM operates a lot like NEXT Trucking, the venture-backed "FreightTech" company that laid off 20% of its workforce in March, as dot.LA reported.
Tabatabai said ZUUM stands out from competitors because it isn't "another Silicon Valley tech company," His team understands firsthand what makes freight so complex.
Matt Tabatabai is co-founder and COO of ZUUM.
While most digital freight marketplaces try to eliminate brokers to save costs, ZUUM believes brokers are essential because they already have the connections.
"The trucking industry can't be automated overnight," he said. "That human element has got to be there for some time."
Brokers emerged in the 1980s to help companies importing goods connect with trucking companies. Tabatabi said these brokers typically call truckers to find a match for their clients.
The company helps them transition to online operations through its "broker in a box" feature.
CEO Azizi came from the brokerage industry before launching ZUUM in 2016 with Tabatabai, who previously worked on the tech side of shipping.

"There's been this trend of trying to automate everything and I'm not going to name the city that ends with Valley," Tabatabai said. "Our industry is too complex for that."
Tabatabai expects the industry to keep digitizing. Eventually, he said, AI will take over many of these tasks, but rushing into that change would be a mistake, which he said the industry learned when autonomous trucks entered the market.

The raise comes during ongoing tensions between the U.S. and China that have led to a dip in imports at California ports. Companies have started to reroute supply chains from China to countries in Southeast Asia with ports on the East Coast instead of the West.
The money they've raised will go towards tech operations, sales and marketing. The recent round was backed by investors including Estes Express Lines, Plug and Play Ventures, SAIC Ventures and Holman Growth Ventures.

This post has been updated with new information about ZUUM's target market.
Related Articles Around the Web
Venture-backed NEXT Trucking has laid off nearly 20 percent of its workforce as trade tensions have put pressure on the Southern California ports where it is concentrated.
The company had been on a fast track for growth as it sought to bring a sleek tech-sensibility to the grimier port logistics industry. Layoffs of 65 of its 300 workers will take effect on March 17, according to a document filed with state's Employment Development Department.
NEXT spokesman Mike Bush said the company was "deprecating our least profitable business units in order to focus on growth areas" including an aggressive push in New York and New Jersey. But, he would not specify what areas of the company were being slimmed down.
One of several app-driven startups that recently emerged to ease inefficiencies in cargo transportation, NEXT has raised $134 million from backers that include Brookfield Ventures – an owner of seaport properties around the world, including a stake in TraPac terminal in Los Angeles — and Sequoia Capital.
Founded by husband and wife team Elton Chung, a former investment banker, and e-commerce entrepreneur Lidia Yan, the company was touting plans to expand last year when it opened a 25,000 square foot headquarters in El Segundo.
Billed as a "FreightTech" company, NEXT Trucking runs a proprietary fleet and uses drivers to operate in the Los Angeles and Long Beach ports where it matches truckers to shippers. It launched in 2015 and according to its website has ferried $50 billion worth of goods for companies like Steve Madden and electronics-maker Sharp.
Southern California ports have recently seen a fall in imports as trade tensions between China and the United States intensified last year. Although relations have smoothed a bit, many companies have moved their supply chains away from China to Southeast Asian countries, altering shipping routes from the West Coast to the East Coast. The trucking industry and ride-based apps like Uber have also been grappling with a California law that redefines the role of an independent contractor.
From Your Site Articles
Related Articles Around the Web