sensor tower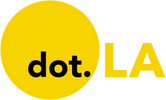 Get in the KNOW
on LA Startups & Tech
X
sensor tower
Mobile phone users scrambled over the weekend to prepare for TikTok and WeChat's disappearance. That was before it emerged that the bans on the two China-based social apps had been delayed.

Data from third-party analytics firm Apptopia show a 181% increase in WeChat downloads compared to the prior weekend. Several other competitors in the short-form video space also saw big gains, including L.A.-based apps Triller (4x increase on the previous weekend), Clash and Byte (both over 5x).
Although TikTok was far and away the most popular in absolute terms, its weekly growth was relatively low.
Both WeChat and QQ, which many view as a WeChat replacement, hit all-time highs in U.S. daily downloads on Sunday, according to Apptopia.
Sensor Tower, another 3rd party analytics firm, told dot.LA that according to its data, Triller's rank in the U.S. iOS app store rose from 208 on Friday to 39 by Sunday. Their data also show that a cohort of TikTok competitors – Triller, Byte, Clash, New York-based Dubsmash and Singapore-based Likee – collectively saw a 204% increase in U.S. installs compared to the prior weekend. QQ saw an 850% increase.
Each data firm has their own methodologies to estimate the figures they release.
Here are the latest updates on news affecting Los Angeles' startup and tech communities. Sign up for our newsletter and follow dot.LA on Twitter for more.
Today:
Triller Threatens Legal Action Over Metrics Estimates
XSET Gaming Crew Gets Its First Partnership Deal
Triller Threatens Legal Action Over Metrics Estimates
The Case for Triller: The TikTok Competitor Approaching Unicorn Status, And Getting Big Breaks
TikTok competitor Triller has threatened to sue an analytics firm over its report that suggests Triller inflated its app-download figures.
As the Chinese-owned TikTok faces a ban, Triller has positioned itself as the company's successor. Earlier this month the company issued a statement boasting it had been downloaded 250 million times and seen a 20x increase in the last week of July. But Apptopia pegged the number of downloads to 52 million. Sensor Tower, another third-party analytics firm, estimated 45.6 million.
"We would have welcomed Apptopia with open arms had they just reached out to us, and helped them understand our numbers, and now they have just made themselves part of our TikTok litigation," Triller chief executive Mike Lu wrote to TechCrunch. "We will be pursuing a claim against them for spreading harmful, false and knowingly damaging information."
Lu is referring to Triller's recently filed lawsuit against TikTok parent company ByteDance, claiming that the Chinese firm infringed on Triller's patent for syncing music and video.
He went on to say that Apptopia, "clearly have allowed themselves to become a pawn of these giant conglomerates, especially those like TikTok."
Triller executive chairman Bobby Sarnevesht told dot.LA late last month that tailwinds have inspired the company to pursue a $250 million fundraising round that would value Triller at $1.25 billion. India's ban on TikTok has helped boost Triller's performance in that country, Sarnevesht said.
Influencers have reportedly been increasingly migrating from TikTok in the wake of President Trump's executive order that would effectively ban the app in the U.S. The president has created a Triller account of his own.
XSET Gaming Crew Gets Its First Partnership Deal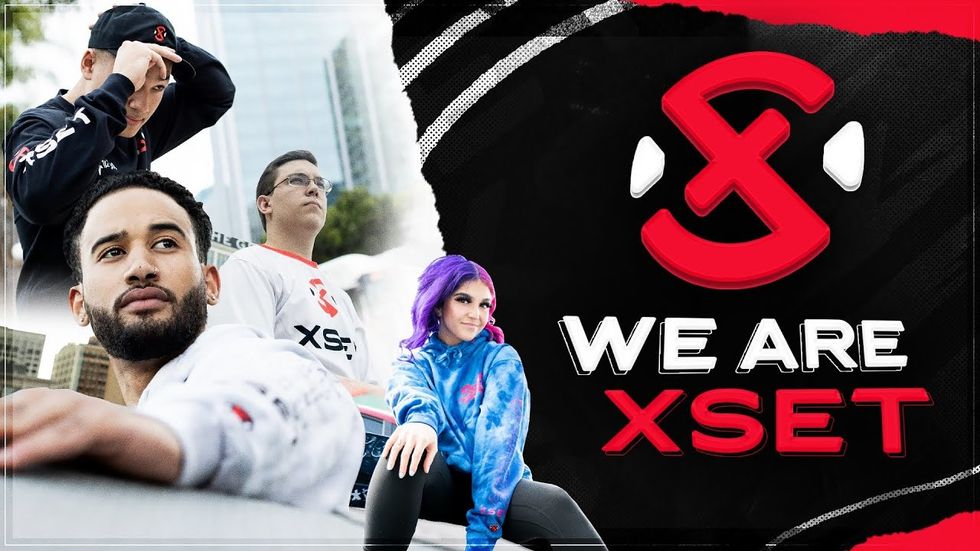 A month after FaZe Clan executives left to launch their own esports company, Boston-based XSET, they sealed their first large partnership with lifestyle nutrition brand GHOST.
The two-year deal gives XSET's roster of streamers, gamers and celebrities access to beverages, supplements and protein. GHOST will also provide sponsorship of XSET's jerseys and esports events, and will develop branded products ranging from limited-edition beverage flavors to original content.
XSET's CEO Greg Selkoe is trying to build a brand more inclusive and diverse than FaZe and its Southern California peers just as the nation is grappling with racial inequities. The company purposely went to the East Coast and its partnership with Chicago-based GHOST is reminiscent of FaZe Clan's business blueprint of building on top esports with merchandise, brand sponsorships and content development. That strategy has helped FaZe garner a $250 million valuation and 215 million social media followers.
The deal comes after an earlier score for XSET, when the company signed 14-year-old female professional skateboarder Minna Stess. At the time, XSET co-founder and chief operating officer Marco Mereu described the move as "the embodiment of the kind of talent we want."
Mereu's three other co-founders are chief executive Greg Selkoe, chief of merchandising and licensing Wil Eddins, and chief business development officer Clinton Sparks. Those three all previously worked at FaZe Clan, where they respectively served as President, VP of Apparel and VP of Business Development.
From Your Site Articles
Related Articles Around the Web
Here are the latest headlines regarding how the novel coronavirus is impacting the Los Angeles startup and tech communities. Sign up for our newsletter and follow dot.LA on Twitter for the latest updates.
Talespin releases learning tools for HR as staff works remotely in pandemic world
TikTok's 2 billion download record as quarantine drives hunt for content
Talespin releases learning tools for HR as staff works remotely in pandemic world
Talespin
Culver-City virtual reality training startup Talespin announced Wednesday it is unveiling a series of learning modules for the COVID-19 age called "Leading Through Uncertainty." Modules include Creating Calmness Through Succinct Communication, Regulating Emotions During Uncertain Times, Communicating Productively with a Distraught Employee, De-Escalating an Emotionally Charged Situation, and Disagreeing Productively During Challenging Times.
Talespin is best known for a dystopian demonstration it released showing an older worker being laid off, but Talespin CEO and Co-Founder Kyle Jackson tells dot.LA the new modules are more focused on helping employees adapt to how their companies are changing rather than layoffs. He also says Talespin is getting more interest lately from Fortune 250 companies interested in training a more remote workforce. "There's a big belief that we're going to make a leap forward in the next phase of work," said Jackson. "They are starting to explore this stuff more meaningfully."
The new modules will be available in partnership with Cornerstone, which invested in Talespin's $15 million Series B funding round last month. "The current climate has created a renewed focus on workplace learning and has accelerated the need for leaders to develop new skills to help their organizations respond and adapt quickly to their new environment," Heidi Spirgi, Cornerstone's Chief Strategy and Marketing Officer, said in a statement.
TikTok's 2 billion download record as quarantine drives hunt for content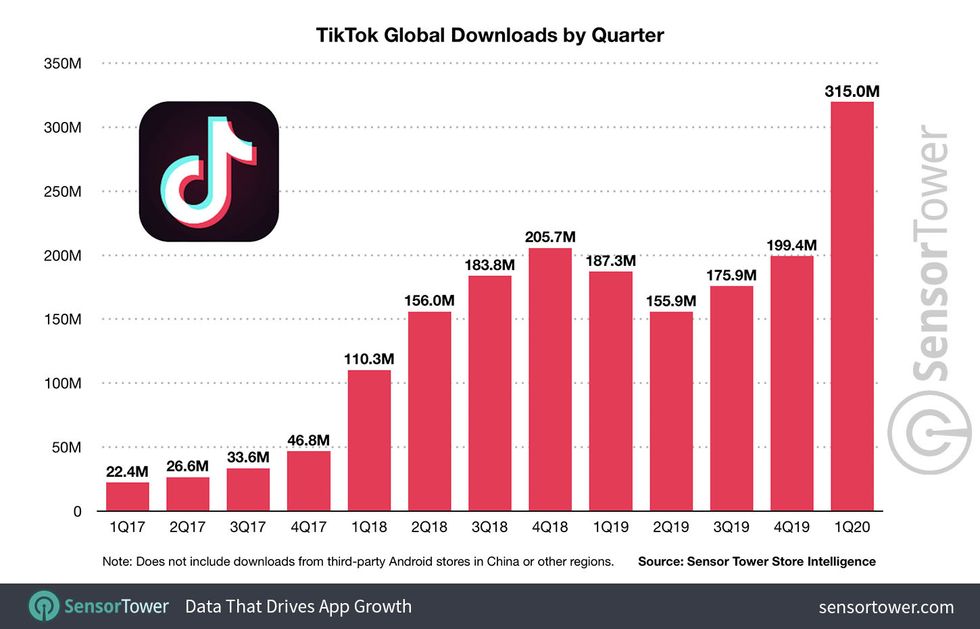 Social video app TikTok, the popular video sharing app owned by Chinese media company ByteDance, has been downloaded more than 2 billion times globally on the App Store and Google Play, according to Sensor Tower Store Intelligence estimates. The latest milestone comes just five months after TikTok surpassed 1.5 billion downloads. In Q1 2020, it generated the most downloads for any app ever in a quarter, accumulating more than 315 million installs across the App Store and Google Play.
Sensor Tower reports that "while the app was already popular and backed by a large user acquisition campaign, TikTok's latest surge comes amid the global COVID-19 pandemic, which has seen consumers drawn to their mobile devices more than ever as they look for new ways to shop, work, and connect with others."
From Your Site Articles
Related Articles Around the Web