tiktok ban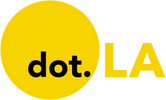 Get in the KNOW
on LA Startups & Tech
X
tiktok ban
TikTok's data on U.S. users was repeatedly accessed in China by employees of parent company ByteDance, according to a new report from BuzzFeed News that raises fresh privacy concerns about the Chinese-owned social media app.
The news outlet obtained audio recordings from more than 80 internal TikTok meetings, which revealed that engineers in China had access to U.S. data from September 2021 to at least January 2022. In some situations, U.S.-based TikTok workers had to rely on their Chinese colleagues to access American users' data, BuzzFeed reported on Friday.
"Everything is seen in China," a member of TikTok's Trust and Safety department said in a September 2021 meeting, according to the report.
Culver City-based TikTok has faced scrutiny over its handling of U.S. user data due to concerns that information on Americans could fall into the hands of China's government. Former President Donald Trump, whose administration took a particularly tough stance toward China, sought to force a sale of the hugely popular social media startup and even tried to ban TikTok from U.S. app stores.
"As we've publicly stated, we've brought in world-class internal and external security experts to help us strengthen our data security efforts," a TikTok spokesperson said in a statement to dot.LA. "This is standard industry practice given the complexity of data security challenges."
The spokesperson added that TikTok recently created a new department with U.S.-based leadership "to provide a greater level of focus and governance" on U.S. data security. "The creation of this organization is part of our ongoing effort and commitment to strengthen our data protection policies and protocols, further protect our users, and build confidence in our systems and controls."
In the wake of the Buzzfeed article on Friday, TikTok announced that it had migrated all of its U.S. user traffic to servers operated by American software giant Oracle, which has long been floated as a TikTok data partner that could help assuage U.S. security concerns.
"We still use our U.S. and Singapore data centers for backup, but as we continue our work we expect to delete U.S. users' private data from our own data centers and fully pivot to Oracle cloud servers located in the U.S.," Albert Calamug of TikTok's U.S. Security Public Policy team wrote in a blog post.
Calamug added that TikTok would work with Oracle to develop data management protocols in an attempt to "give users even more peace of mind."
From Your Site Articles
Related Articles Around the Web
TikTok is one of the most popular apps in the world, especially amongst Generation Z users for its dance challenges and with brands seeking to target that coveted segment. But the social media platform ran into trouble this summer when it found itself at the center of an international power struggle that had all the twists and turns of a soap opera. The U.S. and Chinese governments sparred over the app's fate, with American tech giants, including Microsoft, Oracle and even Walmart, all jockeying for the chance to own a piece of it.
So why is the short-form video app facing a potential ban -- and what do you really need to know about it? On this installment from our "dot.LA Explains" series, host Kelly O'Grady runs through the key points in the saga and looks at what may lie ahead for TikTok.
TikTok can breathe easier after the government gave the viral video app until November 27 to finalize a deal that would allay the government's national security concerns.
The 15-day extension was granted, a filing on Friday showed, by the Committee on Foreign Investment in the United States (CFIUS), the entity monitoring foreign investments.
It's the latest move in a series of delays from the Trump administration to finalize a divestment from the video-sharing platform and its Chinese parent company ByteDance. Trump for months has raised concern over TikTok's threat to national security, alleging the company shares information with the Chinese government. TikTok and ByteDance deny that.
On Thursday, the Commerce Department announced it wouldn't enforce an executive order that set the 12th as TikTok's last day to sell — the last day in a 90-day period. The decision referenced an earlier ruling in which a judge claimed the decision over a ban wasn't within the government's power.
That came after weeks of silence from the government, TikTok claims.
In September, TikTok proposed a plan with Walmart and computer software company Oracle that would mean TikTok becomes a U.S. headquartered company. Trump gave his blessing for the plan, but it hasn't been finalized.