Here are the latest updates on news affecting Los Angeles' startup and tech communities. Sign up for our newsletter and follow dot.LA on Twitter for more.
Today:
Triller Threatens Legal Action Over Metrics Estimates
XSET Gaming Crew Gets Its First Partnership Deal
Triller Threatens Legal Action Over Metrics Estimates
The Case for Triller: The TikTok Competitor Approaching Unicorn Status, And Getting Big Breaks
TikTok competitor Triller has threatened to sue an analytics firm over its report that suggests Triller inflated its app-download figures.
As the Chinese-owned TikTok faces a ban, Triller has positioned itself as the company's successor. Earlier this month the company issued a statement boasting it had been downloaded 250 million times and seen a 20x increase in the last week of July. But Apptopia pegged the number of downloads to 52 million. Sensor Tower, another third-party analytics firm, estimated 45.6 million.
"We would have welcomed Apptopia with open arms had they just reached out to us, and helped them understand our numbers, and now they have just made themselves part of our TikTok litigation," Triller chief executive Mike Lu wrote to TechCrunch. "We will be pursuing a claim against them for spreading harmful, false and knowingly damaging information."
Lu is referring to Triller's recently filed lawsuit against TikTok parent company ByteDance, claiming that the Chinese firm infringed on Triller's patent for syncing music and video.
He went on to say that Apptopia, "clearly have allowed themselves to become a pawn of these giant conglomerates, especially those like TikTok."
Triller executive chairman Bobby Sarnevesht told dot.LA late last month that tailwinds have inspired the company to pursue a $250 million fundraising round that would value Triller at $1.25 billion. India's ban on TikTok has helped boost Triller's performance in that country, Sarnevesht said.
Influencers have reportedly been increasingly migrating from TikTok in the wake of President Trump's executive order that would effectively ban the app in the U.S. The president has created a Triller account of his own.
XSET Gaming Crew Gets Its First Partnership Deal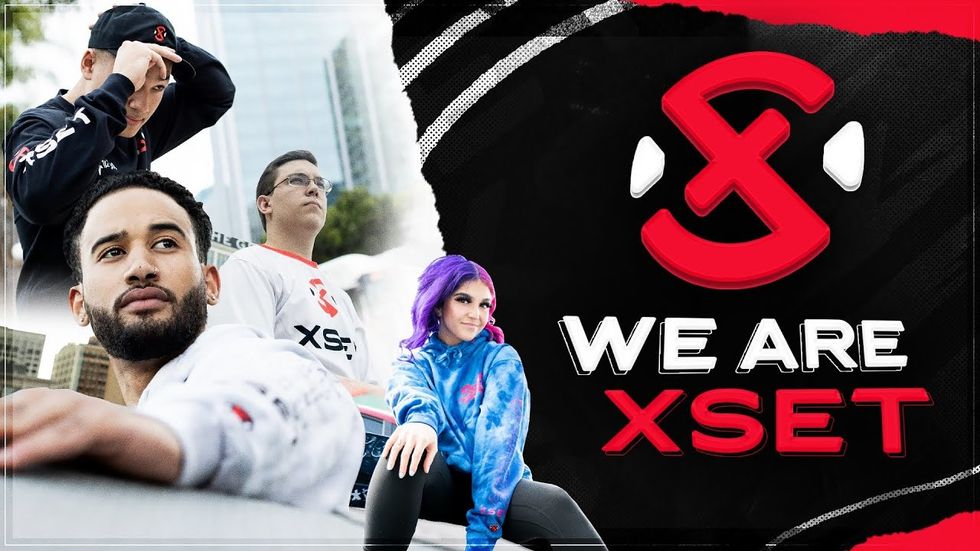 A month after FaZe Clan executives left to launch their own esports company, Boston-based XSET, they sealed their first large partnership with lifestyle nutrition brand GHOST.
The two-year deal gives XSET's roster of streamers, gamers and celebrities access to beverages, supplements and protein. GHOST will also provide sponsorship of XSET's jerseys and esports events, and will develop branded products ranging from limited-edition beverage flavors to original content.
XSET's CEO Greg Selkoe is trying to build a brand more inclusive and diverse than FaZe and its Southern California peers just as the nation is grappling with racial inequities. The company purposely went to the East Coast and its partnership with Chicago-based GHOST is reminiscent of FaZe Clan's business blueprint of building on top esports with merchandise, brand sponsorships and content development. That strategy has helped FaZe garner a $250 million valuation and 215 million social media followers.
The deal comes after an earlier score for XSET, when the company signed 14-year-old female professional skateboarder Minna Stess. At the time, XSET co-founder and chief operating officer Marco Mereu described the move as "the embodiment of the kind of talent we want."
Mereu's three other co-founders are chief executive Greg Selkoe, chief of merchandising and licensing Wil Eddins, and chief business development officer Clinton Sparks. Those three all previously worked at FaZe Clan, where they respectively served as President, VP of Apparel and VP of Business Development.