bytedance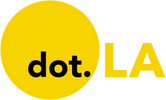 Get in the KNOW
on LA Startups & Tech
X
bytedance
The mother of a 10-year-old girl who died after allegedly trying a dangerous online "challenge" has sued Culver City-based TikTok and its Chinese parent company ByteDance, claiming the social media app's algorithm showed her videos of people choking themselves until they pass out.
Nylah Anderson, an intelligent child who already spoke three languages, was "excruciatingly asphyxiated" and found unconscious in her bedroom on Dec. 7, according to a complaint filed Thursday in federal court in Pennsylvania. She spent five days in pediatric intensive care until succumbing to her injuries.
The lawsuit, filed by her mother Tawainna Anderson, claims TikTok's algorithm had previously shown Nylah videos depicting the "Blackout Challenge," in which people hold their breath or choke themselves with household items to achieve a euphoric feeling. That encouraged her to try it herself, the lawsuit alleged.
"The TikTok Defendants' algorithm determined that the deadly Blackout Challenge was well-tailored and likely to be of interest to 10-year-old Nylah Anderson, and she died as a result," the suit said.
In a previous statement about Nylah's death, a TikTok spokesperson noted the "disturbing" challenge predates TikTok, pointing to a 2008 warning from the Centers for Disease Control and Prevention about deadly choking games. The spokesperson claimed the challenge "has never been a TikTok trend." The app currently doesn't produce any search results for "Blackout Challenge" or a related hashtag.
"We remain vigilant in our commitment to user safety and would immediately remove related content if found," the TikTok statement said. "Our deepest sympathies go out to the family for their tragic loss."
At least four other children or teens have died after allegedly attempting the Blackout Challenge, according to the Anderson lawsuit. TikTok has grappled with dangerous challenges on its platform before, including one in which people tried to climb a stack of milk crates. That was considered so dangerous that TikTok banned the hashtag associated with it last year. In February, TikTok updated its content rules to combat the dangerous acts and other harmful content.
The Anderson lawsuit comes as lawmakers and state attorneys general scrutinize how TikTok and other social media can be bad for teens and younger users, including by damaging their mental health, causing negative feelings about their body image and making them addicted to the apps.
From Your Site Articles
Related Articles Around the Web
This is the web version of dot.LA's daily newsletter. Sign up to get the latest news on Southern California's tech, startup and venture capital scene.
Once again, Riot Games is taking a Chinese mobile gaming rival to court over claims that it's illegally copying intellectual property from its popular "League of Legends" franchise.

In recent years, West Los Angeles-based Riot has grown increasingly frustrated with a competing game developer called Moonton, which Riot claims is stealing IP and promotional tactics from "League of Legends" to use in a competing mobile title called "Mobile Legends: Bang Bang."
Last year, Shanghai-based Moonton was acquired for $4 billion by ByteDance. Yes, that ByteDance—the Chinese tech firm that owns video-sharing giant TikTok, whose Culver City offices are not far from Riot's Sawtelle headquarters.
The latest legal spat, now playing out in U.S. District Court for the Central District of California, is part of a larger battle between ByteDance and Tencent—the rival Chinese tech conglomerate that took control of Riot Games in 2015—for control over what's become a lucrative mobile gamer base. According to digital research firm Sensor Tower, games like "Mobile Legends: Bang Bang," which fall into the mobile multiplayer online battle arena (MOBA) category, generated more than $300 million in average monthly revenues globally last year, up 14% from 2020.
In its lawsuit, Riot alleges that Moonton's "Mobile Legends"—which counts 500 million downloads on Android since its release in 2016—rips off the aesthetic, characters and even the title of Riot's "League of Legends" franchise, which was created in 2009. The complaint claims that since 2015, Moonton has engaged in a "deliberate and sustained campaign to free ride on Riot's highly valuable rights" for "League of Legends," calling the situation "blatant copying." Riot actually sued Moonton in the same court in 2017 making the same argument—but a judge dismissed the suit, arguing that it should be heard in China instead. Now, Riot is trying its case again.
This time, Riot is taking issue with Moonton allegedly lifting from its newest "League of Legends" title, "Wild Rift," which was released in the U.S. early last year. "New characters, settings, and objects are regularly copied from 'Wild Rift,'" Riot notes in its new lawsuit, which was filed May 9. "Moonton often copies the modifications and updates, such that both games look and feel highly similar to gamers."
In its complaint, Riot requests that Moonton return any profits it gained in the U.S. from copying its "League of Legends" games. "[Monday]'s filing follows years of serial copying," a Riot spokesperson said in a statement to dot.LA. "This copying must stop."
Representatives for Moonton and ByteDance could not be reached for comment. — Samson Amore
Image by Shutterstock
More TikTok employees have spoken out about the social media firm's demanding work culture—criticizing the company for pressuring them to work long hours that ate into their work-life balance.
Several former TikTok employees told the Wall Street Journal that managers at the video-sharing app urged them to work through evenings and weekends, resulting in increased stress, anxiety and health issues. The U.S.-based employees—many of whom worked out of TikTok's U.S. headquarters in Culver City—noted that they were often obligated to attend meetings during typically non-work hours with colleagues in China (TikTok is owned by Beijing-based tech firm ByteDance) and respond to messages at all hours.
Multiple former employees told the WSJ that they averaged 85 hours of meetings per week at TikTok and often had to start their workweek on Sunday afternoon, in order to sync with Monday morning meetings in China. That and the company's high productivity expectations led to sleep deprivation and weight fluctuation for some.
The pressure to match international schedules ramped up last year after TikTok replaced Los Angeles-based interim CEO Vanessa Pappas with Singapore-based Shou Zi Chew, the WSJ noted.
TikTok's booming popularity in recent years made it the world's most visited website in 2021, with over 1 billion monthly active users—momentum that the app has carried into 2022 as the world's most downloaded app in the first quarter, according to digital analytics company Sensor Tower.
But as TikTok has grown, the demanding work culture inside the company has prompted several employees to speak out. Last month, ex-TikTok account director Pabel Martinez said TikTok was pushing its U.S. employees to channel China's "996" work culture, referring to demands that they work from 9 a.m. to 6 p.m., six days a week.
In a statement to the WSJ, a TikTok spokesperson said the company is "committed to building an equitable platform and business that allows both our community and our employees to thrive."
From Your Site Articles
Related Articles Around the Web