wechat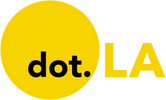 Get in the KNOW
on LA Startups & Tech
X
wechat
Mobile phone users scrambled over the weekend to prepare for TikTok and WeChat's disappearance. That was before it emerged that the bans on the two China-based social apps had been delayed.

Data from third-party analytics firm Apptopia show a 181% increase in WeChat downloads compared to the prior weekend. Several other competitors in the short-form video space also saw big gains, including L.A.-based apps Triller (4x increase on the previous weekend), Clash and Byte (both over 5x).
Although TikTok was far and away the most popular in absolute terms, its weekly growth was relatively low.
Both WeChat and QQ, which many view as a WeChat replacement, hit all-time highs in U.S. daily downloads on Sunday, according to Apptopia.
Sensor Tower, another 3rd party analytics firm, told dot.LA that according to its data, Triller's rank in the U.S. iOS app store rose from 208 on Friday to 39 by Sunday. Their data also show that a cohort of TikTok competitors – Triller, Byte, Clash, New York-based Dubsmash and Singapore-based Likee – collectively saw a 204% increase in U.S. installs compared to the prior weekend. QQ saw an 850% increase.
Each data firm has their own methodologies to estimate the figures they release.
The Trump administration is ordering TikTok and WeChat be banned from all U.S. mobile app stores as of Sunday, effectively pulling one of the hottest apps in America from the reach of interested new users.
The yanking of the two apps from U.S. mobile stores come after the U.S. Department of Commerce detailed on Friday exactly what President Donald Trump's Aug. 6 executive order banning "transactions" with TikTok means. Trump's ban prohibits "any provision of service to distribute or maintain" the apps in U.S. mobile app stores, the department said.
Trump issued the order over national security concerns that TikTok is sharing user data with the Chinese Communist Party and has pushed for the company's sale to a U.S.-based company.
He is set to decide on whether a deal that would make Oracle ByteDance's "trusted technology provider" is good enough to allay his security concerns. CNBC reported that the deal involved Oracle having a minority stake of less than 20% in the new global TikTok, and that ByteDance hopes to do an initial public offering on the U.S. stock exchange to address ownership concerns.
A TikTok spokesperson said Friday the company disagrees with the Commerce Department decision and is "disappointed" that it will be blocking new app downloads starting Sunday and then banning the use of the app in the U.S. starting November 12.
"Our community of 100 million U.S. users love TikTok because it's a home for entertainment, self-expression and connection, and we're committed to protecting their privacy," the spokesperson said. "We will continue to challenge the unjust executive order, which was enacted without due process and threatens to deprive the American people and small businesses across the U.S. of a significant platform for both a voice and livelihoods."
Vanessa Pappas, the interim head of TikTok, said on Twitter Friday that this type of ban would be bad for the industry and invited Facebook and Instagram to publicly join its challenge and support their litigation against the Trump administration.
"This is a moment to put aside our competition and focus on core principles like freedom of expression and due process of law," she wrote.
TikTok said that in its proposal to the U.S. it's committed to "unprecedented levels of additional transparency and accountability well beyond what other apps are willing to do, including third-party audits, verification of code security, and U.S. government oversight of U.S. data security. Plus, an American technology provider would be responsible for maintaining and operating the TikTok network in the U.S., which would include all services and data serving U.S. consumers.
TikTok's disappearance from Apple's U.S. app store and Google Play would mean that users would lose out on any security updates, general updates or maintenance for the app. That's benign enough, except that users can be targeted by bad actors through any unpatched security vulnerabilities in the future.
So the US is going to block new downloads of TikTok on Sunday. But any user who already has the app by Sunday can u… https://t.co/DO5ZW5Uini

— Aaron Levie (@Aaron Levie) 1600444575
"An abandoned app that is no longer available from the respective app store is an app that can no longer be updated to address bugs or vulnerabilities," cloud security company Wandera wrote in a recent report. "This means they are now in a prime position to be exploited by hackers, offering fake updates, or targeting known vulnerabilities that were never patched."
Me going to download tiktok before its taken off the appstore https://t.co/brfV7LRFXk

— Jade 🥀💐 (@Jade 🥀💐) 1600442422
TikTok ranks fourth among free apps offered in Apple's U.S. app store. Data analytics firm Sensor Tower said it sees no evidence the news has caused a rush on installs, though there's plenty of anecdotal data showing increased interest.

Sensor Tower reported that the threat of Tiktok's ban resulted in a spike of downloads for its competitors in July. TikTok's monthly active users have grown across the U.S. app store and in Google Play by 51% from January to August, and increased slightly since June despite the threat of the ban.
___

Reporter Sam Blake contributed to this report.

Do you have a story that needs to be told? My DMs are open on Twitter @latams. You can also email me at tami(at)dot.la, or ask for my contact on Signal, for more secure and private communications.

The L.A. tech and startup community was active as ever this week. dot.LA chief host and correspondent Kelly O'Grady takes you through the key points of the top five headlines:
Green Rush: The Incredible Rise and Fall of L.A.'s Genius Fund
How the WeChat Ban Could Ripple Through California Tech
Ridesharing App HopSkipDrive Announces Layoffs
Watertower Ventures Closes $50M Second Fund
With $5.25M Boost, Valence Aims to Redefine How Black Professionals Connect
Weekly Recap: Cannabis Cautionary Tale, the WeChat Ban, HopSkipDrive Does Lays Offs & Investing News www.youtube.com
Watch to stay smart on what is happening, and follow us on Instagram for daily video content.

From Your Site Articles
Related Articles Around the Web