Halsey Blasts Record Label for 'Fake Viral' TikTok Requirement
Kristin Snyder
Kristin Snyder is dot.LA's 2022/23 Editorial Fellow. She previously interned with Tiger Oak Media and led the arts section for UCLA's Daily Bruin.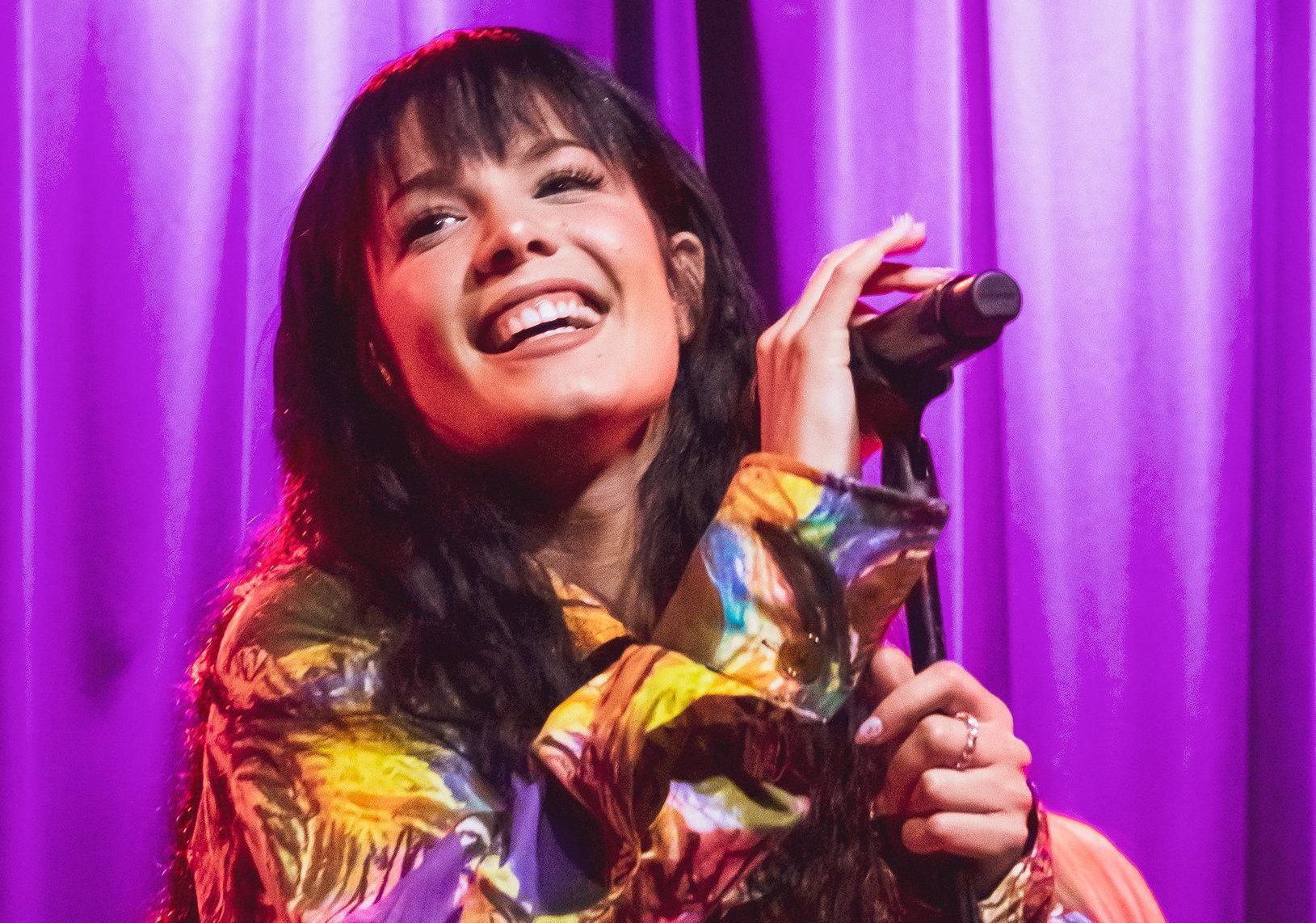 The singer Halsey has claimed that their record label is requiring TikTok momentum before letting them release new music, in comments that draw attention to the video-sharing app's growing influence over the music industry.
---
In a TikTok video released Sunday, Halsey claimed the Astralwerks-Capitol label will not allow them to release their latest song until "they can fake a viral moment on TikTok." Halsey played the song in the background as they said that "basically every artist these days" is stuck waiting for TikTok virality as they plan music releases. In a subsequent series of Tweets, Halsey said that their TikTok video ironically going viral has not yet resulted in a release date, despite the song having been ready for a month.
The response has ranged from people viewing the video as a disingenuousmarketing scheme meant to gain sympathy to others expressingsupport for the musician.
"Our belief in Halsey as a singular and important artist is total and unwavering," an Astralwerks-Capitol rep told Variety. "We can't wait for the world to hear their brilliant new music."
Other musicians have recently expressed similar complaints. Ahead of Adele's 2021 album, the singer said she shot down her team's request to share her new music on TikTok. But few in the industry have Adele's reach, and artists like Florence Welch, Ed Sheeran and FKA Twigs have all taken to TikTok at their labels' behest.
In April, Lizzo released her latest single "About Damn Time" on TikTok with an accompanying dance; the audio has since been used in over 1 million videos on the app, while the song made it to no. 9 on the Billboard Hot 100 chart. Other music artists are using TikTok stars to promote their material, with singer Harry Styles tapping influencer Brittany Broski to take over his social media ahead of his recent concert.

As artists can now grow their audiences on social media without relying on traditional mainstream media, it's clear that TikTok has disrupted the industry. Take Lil Nas X, who used the app to promote "Old Town Road" and was up for five Grammy awards this year. On occasion, a short singing clip can even lead labels to sign new artists, as was the case with Australian singer Peach PRC.
A viral moment on TikTok can also take an unknown song or music project to new heights. "The Unofficial Bridgerton Musical," a passion project started on the platform, beat theater legend Andrew Lloyd Webber to take home a Grammy earlier this year. Having bought the rights to Universal Music Group's catalog and launched a platform that would allow artists to monetize their music uploaded to the app, TikTok is certainly leaning into its industry impact.
Kristin Snyder
Kristin Snyder is dot.LA's 2022/23 Editorial Fellow. She previously interned with Tiger Oak Media and led the arts section for UCLA's Daily Bruin.
https://twitter.com/ksnyder_db