sag aftra
Influencers paid to promote everything from Gucci to Dunkin' Donuts on TikTok, YouTube and other social media platforms could have union protections under a new agreement reached over the weekend with SAG-AFTRA.
The move from the union, which already represents 160,000 artists and media professionals, folds in artists from the multi-billion-dollar, social media-based influencer industry that has been eroding the power of television commercials and their stars.
The Screen Actors Guild-American Federal of Television and Radio Artists approved the agreement at its board meeting over the weekend, deeming "influencer-generated branded content" a type of advertising. The ads must have a video or audio element to fall under the pact, Backstage reported.
It's unclear just what the impact will be across the industry, where the line between influencer and celebrity has been blurred as celebrities such as Jennifer Aniston promote beauty products to her 36.2 million followers on Instagram to so-called "micro influencers" like fashion influencer Tonya Smith, who has 145,000 followers.
The agreement gives the union a line into a booming new world of advertising. Talent agencies have already picked up influencers they hope will go big. Major studios including Netflix have scouted actors for shows such as "Haters Back Off," which features YouTuber Colleen Ballinger. Brands are set to spend up to $15 billion on influencer marketing by 2022, according to a report from Mediakix.
The protections provide health and pension benefits and earn union income.
"Making it easier to cover this type of work has been a top priority for our organization. I want to commend the efforts of our staff in creating an agreement that will benefit SAG-AFTRA's current members as well as allowing all creators an opportunity to join the union. As new ways of storytelling emerge, it's imperative that we embrace and lift up these artists," SAG-AFTRA President Gabrielle Carteris said in a news release.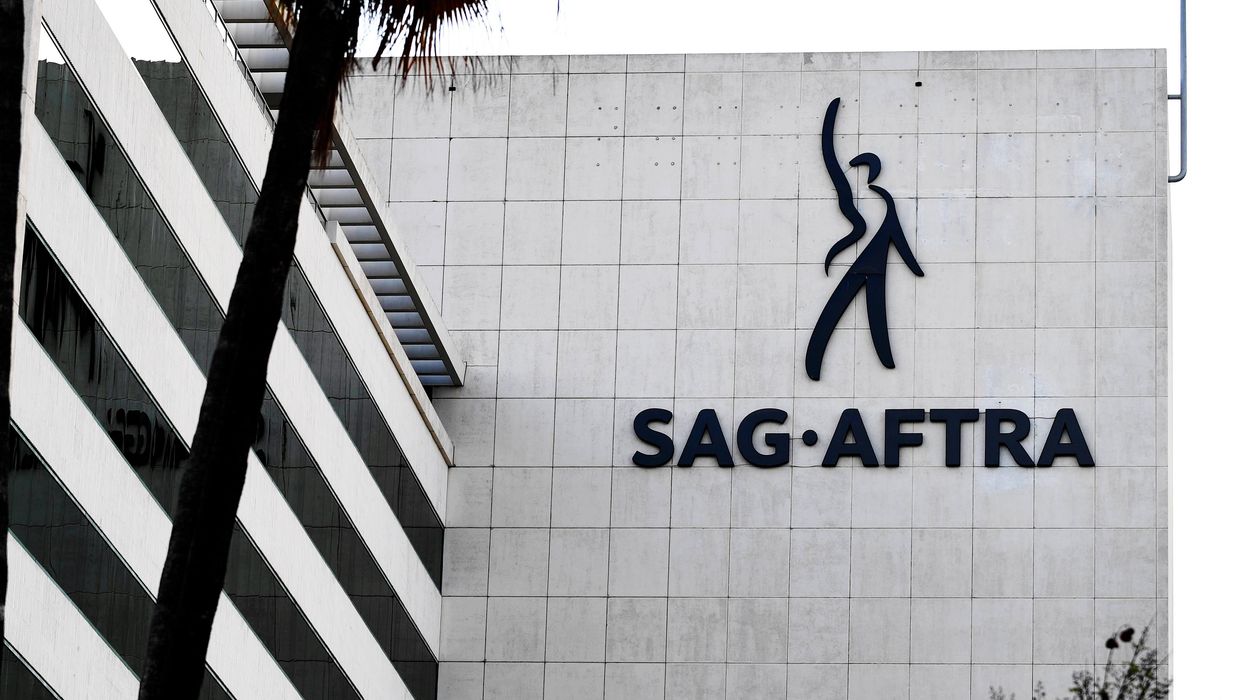 The SAG AFTRA building on L.A.'s Wilshire Boulevard.
YouTubers had been covered by the union. The new agreement extends eligibility to influencers on all social media platforms, including Instagram, Facebook, TikTok and Twitch.

Influencers must also be incorporated and have a contractual agreement with an advertiser to promote products on its behalf, according to Backstage. There is no mandated contract minimum.
The growing social media marketing economy relies on individual contracts with top influencers like teen TikToker Charli D'Amelio, who earned at least $4 million in 2020, according to Forbes. Lesser-known influencers may receive free products or trips in exchange for posting videos on Instagram or other platforms.
Social media allows companies to target specific audiences with more precision than a television or radio commercial. As a result, the number of online influencers compensated to peddle products has shot up.
Backstage reported that there had been three and a half years of research and discussion within SAG-AFTRA about whether to admit influencers after several instances in which the union was approached by individuals for guidance as they negotiated contracts.
The union said more details will be forthcoming.
Production in Hollywood dropped for the second month in a row in December and is expected to remain slow as coronavirus cases surge in Los Angeles.
Warner Bros. TV, Universal Television, Disney Television Studios, CBS Studios, Sony Pictures Television and other production studios have halted production until at least mid-January after FilmLA circulated a Christmas Eve alert from county health authorities strongly recommending production companies limit or pause activity through the end of the year.
Both SAG-AFTRA and the Producers Guild recommended a halt on on-set commercial production in the region on Jan. 3 .
According to FilmLA, the nonprofit that issues filming permits for the county and city, permit applications fell 24.9% from November to December. That's up from the 7.6% dip in applications between October and November.
FilmLA spokesperson Philip Sokoloski said larger budget products like feature films and scripted TV may not resume filming until the middle of this month or later.
"There's a lot pending but no real understanding of exactly when the work will return," he said.
FilmLA sent out the alert on the recommendation of county health officials who were facing zero capacity at hospital intensive care units by mid-December. Sokoloski said public health officials opted not to shut down production as they did in March because "there's a very high level of voluntary compliance" among studios.
TV production accounted for 27% of permit requests in December. A handful of series began shooting locally, including "Insecure" (HBO), "Tacoma FD" (HBO Max) and "The L Word: Generation Q" (Showtime).
Commercial shoots for products by companies including Haagen Dazs, Honda and Mountain Dew comprised 28% of permits issued last month. Feature film production made up just 6% of permitting across 26 films, mostly independent projects, including "Monstrous," "Slayers" and "This Land."
Los Angeles studios are shuttering film and TV projects as the city and county brace for the impacts of coronavirus. The extent of the slowdown can be seen in the drop in production permits being issued.
FilmLA, a nonprofit that coordinates permit applications for L.A. County and 15 other local municipalities, typically processes 250 permit applications per week. According to its president, Paul Audley, the slowdown began two weeks ago, when four projects pulled their applications – two because they did not want to fly in from New York, and two because they could not import supplies from China. Last week, applications fell by 8%. Based on Monday's numbers, Audley predicts a free-fall of 80% this week.
"Most of the work done in L.A. now is TV," he said, "and most of that is being done by larger producers – Amazon, Hulu, et cetera – so those crews tend to be pretty large."
But even the smaller shoots — commercials and independent projects, mostly — may need to shut down soon. On Monday afternoon, the White House advised against gatherings of over 10 people.
"If the county health department, which controls most of our jurisdiction, extends the 10-person limit to the county, it'll pretty much eliminate filming altogether as far as permits go," Audley said.
San Francisco and Santa Monica have already instituted a moratorium on issuing film permits.
Workers' unions throughout the entertainment industry are trying to help their members navigate the uncertainty and cope with potential hardship.
The Writers Guild of America West has a COVID-19 Resources page "to help writers weather the uncertainty of this crisis," which includes links to organizations that help support struggling entertainment workers.
The president and executive director of the Directors' Guild of America sent members a letter on Monday highlighting the organization's effort to get residual checks paid more quickly.
And SAG-AFTRA is asking members to contribute to its SAG-AFTRA Foundation to help struggling colleagues, while warning against an active online scam that is falsely purporting to raise funds for actors in need.