Pfizer Vaccine Shown Safe for Children 5-11, Prompting Hopes for a Quick FDA Approval
Sarah Favot
Favot is an award-winning journalist and adjunct instructor at USC's Annenberg School for Communication and Journalism. She previously was an investigative and data reporter at national education news site The 74 and local news site LA School Report. She's also worked at the Los Angeles Daily News. She was a Livingston Award finalist in 2011 and holds a Master's degree in journalism from Boston University and BA from the University of Windsor in Ontario, Canada.
12:30 PM | September 20, 2021
Children aged 5 to 11 may be eligible for a coronavirus vaccine by the time they go trick or treating on Halloween.
Pfizer and BioNTech announced Monday its vaccine has been shown to be safe and highly effective among children in that age group. The companies plan to apply to the Food and Drug Administration by the end of the month for emergency authorization to use the vaccine in these children.
---
The announcement is sure to bring relief for parents and teachers who have been waiting for young children to get vaccinated. Health officials report 8.8% of 5 to 11-year-olds in the county have tested positive for COVID-19. Though case rates have been falling even as children have returned to school.
Unvaccinated children, even if they are asymptomatic, can spread the virus to family members, teachers and others who they are in regular contact with.
Pfizer and BioNTech plan to receive the results of its vaccine trial in children under 5 by the end of the year.
The emergency approval for 5- to 11-year-olds could come swiftly if the process goes as smoothly as it did for other age groups.
Emergency approval for the Pfizer vaccine for people aged 16 and older and children 12 to 15 years old both took three weeks. The FDA has yet to provide full approval of the Pfizer vaccine for children aged 12 to 15. But they can still receive the vaccine under emergency use authorization.
The decision comes at a time when pediatric cases of COVID-19 nationally are on the rise. National data show more than 5 million cases of COVID-19 have been reported among children and teens, causing 460 deaths since the start of the pandemic. Pediatric cases now account for 1 in 5 new cases.
Pfizer's announcement could have big implications for the Los Angeles Unified School District, which was the first major school district in the nation to mandate vaccines for eligible students.
Students who are 12 and older are required to be vaccinated by Jan. 10. It is unclear if the district will extend the mandate to all students 5 and older if the vaccine is given emergency use approval.
The district has established a robust system for administering vaccines. In August, mobile vaccination teams visited every middle and school to administer first and second doses and vaccine appointments can be scheduled through the district's Daily Pass app, which was made by Microsoft. The district has not said whether they would provide vaccines for younger children, if the approval comes.
The full data from the vaccine trial for 5- to 11-year olds has not yet been published or peer reviewed. It will be studied by regulators to determine whether the vaccine is safe and effective.
"We are eager to extend the protection afforded by the vaccine to this younger population, subject to regulatory approval, especially as we track the spread of the Delta variant and the substantial threat it poses to children," Pfizer chief executive Albert Bourla said in a statement. "Since July, pediatric cases of COVID-19 have risen by about 240 percent in the U.S. — underscoring the public health need for vaccination."
There were nearly 2,300 children between ages 5 and 11 in Pfizer's trial, two-thirds of whom received the vaccine.
In the trial, children who received two shots of a 10 microgram dose, spaced three weeks apart had similar side effects to young adults. People 12 and older receive a 30 microgram dose.
Sarah Favot
Favot is an award-winning journalist and adjunct instructor at USC's Annenberg School for Communication and Journalism. She previously was an investigative and data reporter at national education news site The 74 and local news site LA School Report. She's also worked at the Los Angeles Daily News. She was a Livingston Award finalist in 2011 and holds a Master's degree in journalism from Boston University and BA from the University of Windsor in Ontario, Canada.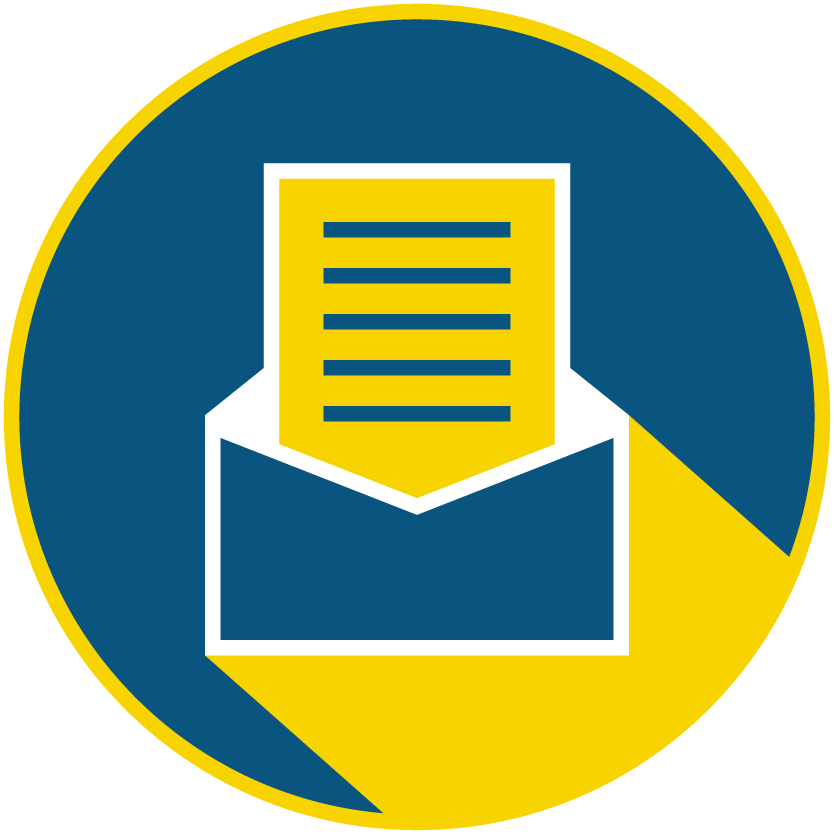 Subscribe to our newsletter to catch every headline.
07:30 AM | November 11, 2022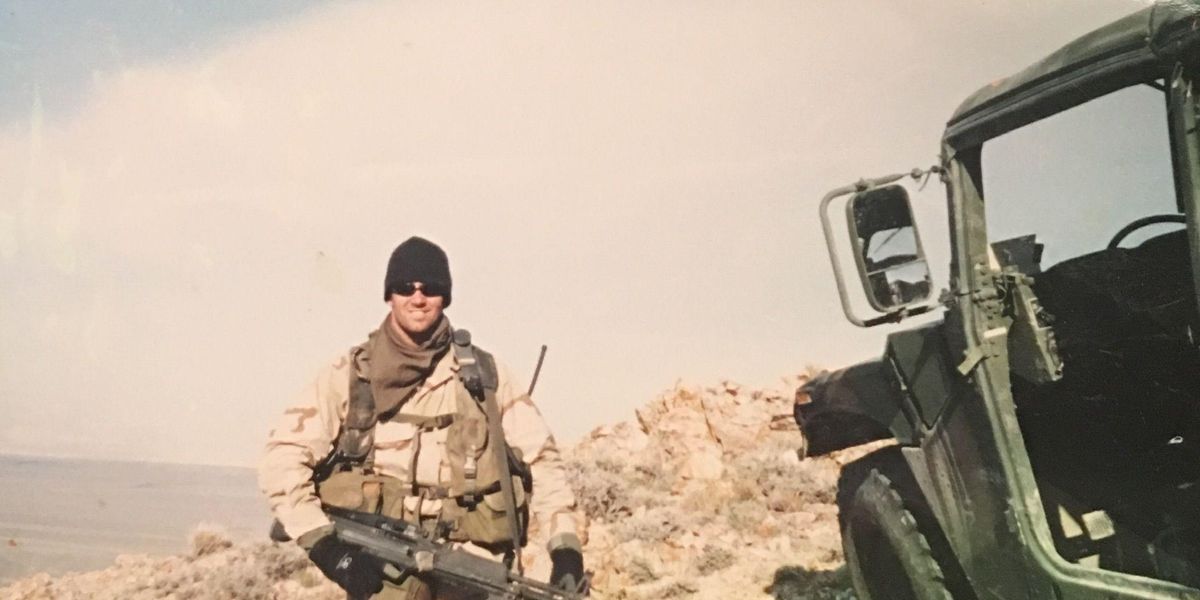 Photo: VETS
In 2013, Navy Seal Marcus Capone medically retired after 13 years of service. Throughout his military career, Capone served on the Seals' elite counter-terrorism unit, Seal Team 6, and was deployed to Afghanistan shortly after 9/11.
After over a decade of warfare, Capone struggled to ease back into everyday life.
"I was terrified that I would lose Marcus to suicide and I was determined to find anything that could help him," says Amber Capone, Marcus Capone's wife and partner since the age of 17. "I at one point thought we had exhausted everything and had decided this was not a life that I could continue living… and then sitting with that realization, I remembered one friend who had done psychedelic therapy outside of the U.S."
At first, Marcus was skeptical. But after having spent nearly seven years taking various antidepressants, sleeping pills, and focus medications, Marcus was out of options.
"He had nothing to lose," Amber says. So they decided to check Marcus into a treatment center in Mexico for a "heroic dose" of Ibogaine, an anti-addiction compound found in a West African plant that indigenous peoples have used for years as a form of psychedelic therapy. Marcus followed his first Ibogaine treatment with DMT.
Commonly known as the "spirit molecule," DMT is considered one of the most powerful psychedelics in existence and researchers are just beginning to document its potential benefits in treating an array of mental health ailments including PTSD and addiction.
"I felt the weight of the world on my shoulders, was super anxious and I was really depressed," Marcus says. "I just came out of there feeling extremely light," as though he'd condensed "ten years of talk therapy" into a single week.
In 2019, two years after Marcus's initial brush with psychedelic therapy, he decided to form VETS (Veterans Exploring Treatment Solutions), a San Diego-based nonprofit that offers veterans grants to pursue psychedelic therapy outside the U.S. Amber serves as the nonprofit's executive director while Marcus is its chairman.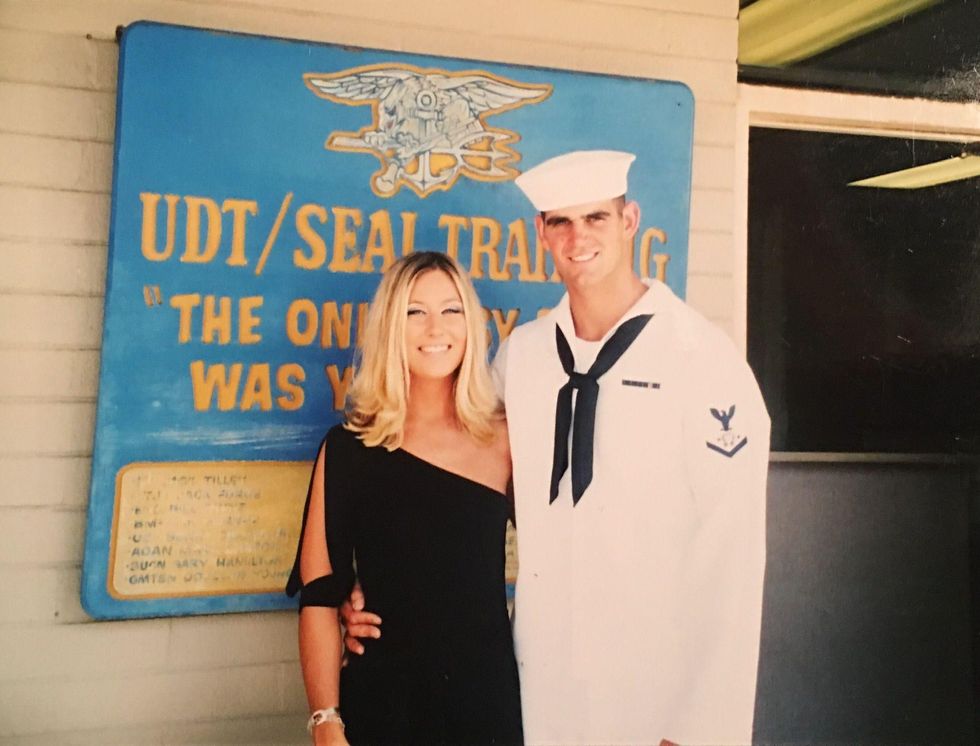 Marcus Capone and wife Amber after he completed BUD/S training. Photo: VETS
Currently, 17 veterans die by suicide every day, 57% more than civilians in the same age range, according to a study released by the VA in September. According to the department, over 1.7 million veterans were treated for mental health problems last year.
"While VA is conducting initial studies of the effectiveness of psychedelic drugs as a form of treatment for veterans with PTSD and other serious mental health issues, it's important to note that there is much more to learn at this time," a spokesperson for the VA tells dot.LA. "We do not endorse or encourage the use of any psychoactive substances as part of a self-treatment program."
VETS co-founder and Chairman Marcus Capone.
Photo: VETS
The agency also says that while it "must follow all federal laws regarding Schedule I drugs," and that "VA health care providers may not recommend them or assist veterans to obtain them, " veterans who choose to take or are taking illegal drugs, won't be denied their VA benefits.
Since its launch two years ago VETS has raised $7 million and helped over 700 veterans seek treatment in Mexico and Costa Rica.
"The Navy SEAL community, we do probably one of the best jobs in the world at taking care of each other," Marcus says. "We pick up the slack if we're not getting the support that we need. It's always been that way." Adding that our country has a bad track record of taking care of its veterans when they return home – "I went and did work with the Israeli SEALs and they said, 'you guys are like the world's premier fighting force [and] your country sucks at taking care of you when you come back."
There are some signs that these unconventional therapies could become more mainstream. In July Democratic Sen. Cory Booker and Republican Sen. Rand Paul introduced a bill that would grant terminally ill people access to therapies that are currently classified as schedule I drugs. Texas Republican Sen. Dan Crenshaw and New York Democrat Alexandria Ocasio-Cortez co-sponsored an amendment to the National Defense Authorization Act that instructed the Pentagon to conduct more research on psychedelics and passed in July. But currently the only psychedelic that can be legally prescribed in the U.S. is ketamine.
"This is an issue that seems to be very bipartisan, very purple, and [it's] very exciting," says Amber. "It's really encouraging to see our nation's leaders actually agree on something and not only just agree on it, but actually come out together in support of it."
Samson Amore
Samson Amore is a reporter for dot.LA. He holds a degree in journalism from Emerson College and previously covered technology and entertainment for TheWrap and reported on the SoCal startup scene for the Los Angeles Business Journal. Send tips or pitches to samsonamore@dot.la and find him on Twitter @Samsonamore.
08:00 AM | October 21, 2022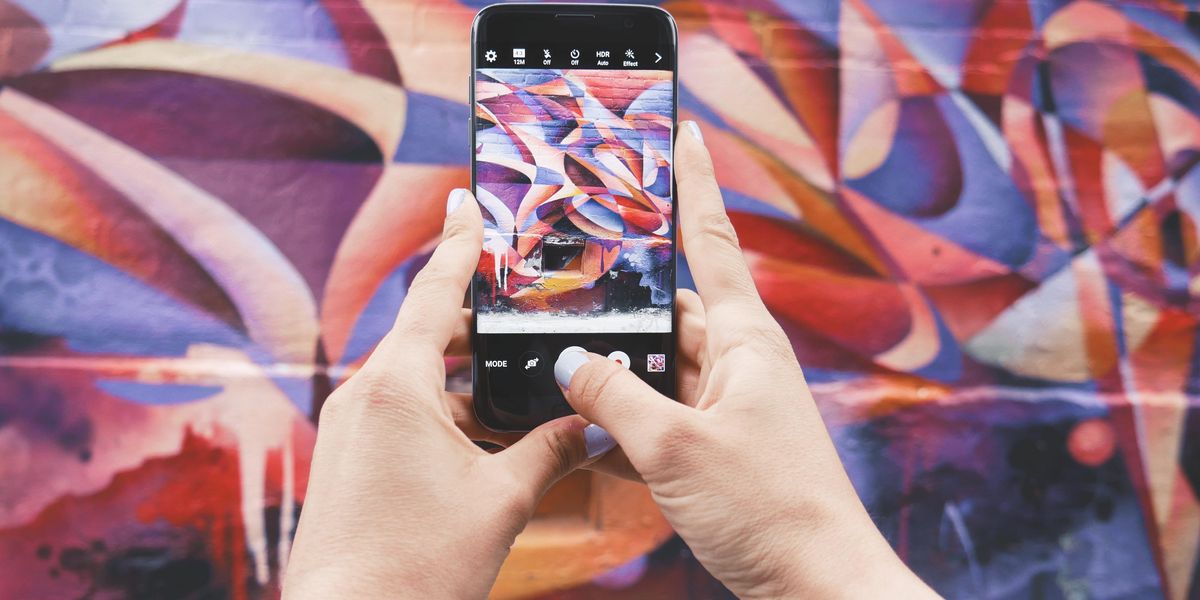 Anasofia Gomez spends her early mornings filming herself journaling, picking up coffee and getting ready for the day. By 9 a.m., she's ready to start her full-time job as a social media marketer.

The Los Angeles-based creator is just one of the 53% of non-professional creators in the United States who maintain a full-time job while also creating monetized content. Colloquially speaking, Gomez is considered a micro-influencer—creators with followers that range from 1,000 to 100,000.
Gomez treats her content creation as a second job: she starts her day at 6 a.m. just to film her content, which often features her outfits and local recommendations, and ends her days at 11 p.m. by posting her daily video. This level of dedication has earned Gomez almost 38,000 TikTok followers and partnerships with brands like perfume company Dossier and FitOn—a fitness app.
Jon Davids, the CEO of influencer marketing company Influicity, says brands often partner with micro-influencers to create a larger volume of content. Similar to their partnerships with normal influencers, companies will send micro-influencers free products in exchange for a promotional video. Depending on the influencer, some companies will pay over $200 per video.
The difference, of course, is that since companies can pay micro-influencers less, they'll get more content for their money. For example, he says a mega-influencer may charge $5,000 for one video, while companies can take that same budget and work with roughly 30 micro-influencers.
"You can get lots and lots and lots of content without paying massive amounts of money for it," Davids says. "And, frankly, the supply is just there."
But Gomez says the money is often inconsistent. A month-long deal can briefly boost her income, but that doesn't guarantee a partnership for the upcoming months. The inconsistency isn't without its benefits, however. Gomez says that since she doesn't rely on these partnerships for income, she can be more particular about what companies she works with.
Gomez has even turned her micro-influencing, work-life balance into content. Her series documenting her attempts to make the most of her time outside of work has taken off. Gomez's first video about her "promise to get off the couch and seize life" has over 10 thousand likes. As such, she's since maintained a series of videos focused on how she uses her time outside of work.
In fact, the "5 to 9" trend, which features people showing off their detailed routines before and after work, often with homemade meals and elaborate skincare routines, can get creators thousands of views. Other micro-influencers highlight content specifically about their careers: lawyers translate legal jargon, nurses discuss their work hours and teachers share their classroom management strategies. Which is to say, for many non-professional creators, quitting their full-time job would likely alter their content and potentially alienate their audience.
To that end, Davids says, these niche communities, such as influencers who make content about engineering or waste management, are often where micro-influencers thrive.
"The micro-influencers that we have today really didn't exist five or six years ago," Davids says. "People who had very, very small audiences on social weren't doing it to have any kind of professional presence—they were just kind of creating content for their friends and family."
Which is why, Davids adds, amateur content creators can actively engage their followers on a more personable level than many mega-influencers.
Nonetheless, Gomez has thought about pursuing content creation full-time. But, she finds that she enjoys the security her traditional job provides compared to the lack of financial consistency from her influencing endeavors.
"You just never know what the future is with social," Gomez says. "I think you really do have to be in a really good place [financially] to be able to say, 'I'm going to quit my job and just do content creation.'" Amen.
Kristin Snyder
Kristin Snyder is dot.LA's 2022/23 Editorial Fellow. She previously interned with Tiger Oak Media and led the arts section for UCLA's Daily Bruin.