hbo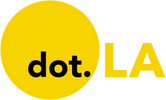 Get in the KNOW
on LA Startups & Tech
X
hbo
Production in Hollywood dropped for the second month in a row in December and is expected to remain slow as coronavirus cases surge in Los Angeles.
Warner Bros. TV, Universal Television, Disney Television Studios, CBS Studios, Sony Pictures Television and other production studios have halted production until at least mid-January after FilmLA circulated a Christmas Eve alert from county health authorities strongly recommending production companies limit or pause activity through the end of the year.
Both SAG-AFTRA and the Producers Guild recommended a halt on on-set commercial production in the region on Jan. 3 .
According to FilmLA, the nonprofit that issues filming permits for the county and city, permit applications fell 24.9% from November to December. That's up from the 7.6% dip in applications between October and November.
FilmLA spokesperson Philip Sokoloski said larger budget products like feature films and scripted TV may not resume filming until the middle of this month or later.
"There's a lot pending but no real understanding of exactly when the work will return," he said.
FilmLA sent out the alert on the recommendation of county health officials who were facing zero capacity at hospital intensive care units by mid-December. Sokoloski said public health officials opted not to shut down production as they did in March because "there's a very high level of voluntary compliance" among studios.
TV production accounted for 27% of permit requests in December. A handful of series began shooting locally, including "Insecure" (HBO), "Tacoma FD" (HBO Max) and "The L Word: Generation Q" (Showtime).
Commercial shoots for products by companies including Haagen Dazs, Honda and Mountain Dew comprised 28% of permits issued last month. Feature film production made up just 6% of permitting across 26 films, mostly independent projects, including "Monstrous," "Slayers" and "This Land."
Photo by Jakob Owens on Unsplash
The Netflix comedy "The Kominsky Method," HBO's "Curb Your Enthusiasm and LIfetime's "You" were some of the few television productions filming in Los Angeles last month.

Production in Hollywood dropped in November for the first time since filming resumed in June partly due to the holidays, the election and, of course, the pandemic.

FilmLA, the nonprofit that issues city permits, is averaging just 39 new production permits a day. That's a 7.6% decrease since October, said FilmLA president Paul Audley.
The dip in activity isn't surprising, he added. Audley said last year saw a steeper decline during November.
This year, he said the film industry is trying to catch up after months of reduced business. He expects a similar slow period to take place in December.
In addition to the television series in production, 40 feature films also began filming in the city including "To Leslie" starring Allison Janney and "He's All That," a remake of the 90s romantic comedy, "She's All That," with TikTok star Addison Rae.
Advertising projects like still photography and commercials still make up the majority of production across the city, accounting for 44% of all issued permits. Feature films followed, representing 25% of permits, and TV production lagged behind with 5%.
Audley said public health officials have not yet added additional restrictions to filming. Talent agencies and guilds in L.A. have set their own protocols for testing and social distancing on site.
"I think it's because they're already under such extreme conditions to operate," he said.
Commercials will likely lead most production this month, Audley said, as those projects are smaller and work on shorter timelines.
Still, he's preparing for a plateau in production until large populations are vaccinated or case numbers across the city begin to improve.
upload.wikimedia.org
A task force composed of entertainment companies, unions and guilds sent recommendations for resuming film production to California Gov. Gavin Newsom and New York Gov. Andrew Cuomo on Monday.
The 22-page document detailed 19 guiding principles underlying the recommendations, which were spread across five "critical areas of concern":
Infection control
Protecting and supporting cast and crew health and safety
Physical distancing
Training and education
Unique production-specific concerns
"A staged reopening process may be necessary," the document noted, "with entertainment industry sectors reopening sequentially based on risk and public health authority approval. For example, aspects of pre- and post-production activities may be deemed lower risk and could reopen sooner than production activities."
FilmLA, a non-profit that administers the film permitting process in Los Angeles, is still unable to provide guidance on the expected timing for resumption of film production in L.A. County. That decision remains the responsibility of public officials.
"We await guidance from the County of Los Angeles and Department of Public Health with regard to the timing of the safe and responsible return of on-location production to Los Angeles County," a FilmLA representative told dot.LA
The task force's report acknowledged that many facts about COVID-19 are yet to be determined, meaning that safety protocols are "subject to further discussion and agreement." The report also noted that filming in adherence to the recommended protocols represents a notable departure from the common practices before the pandemic.
"The Task Force recognizes that many of the recommendations outlined in this document represent considerable changes in current workflows and processes," the report said.
Specific recommendations include providing regular, periodic testing of cast and crew; limiting face-to-face contact; designating a COVID-19 compliance officer; and instituting mandatory COVID-19 training on or before the first day of shooting.
Netflix, Walt Disney Pictures, Apple Studios, NBCUniversal and HBO were among the task force participants.
The coronavirus pandemic has hit Hollywood hard, with thousands left unemployed and company finances upended. And the longer the production pipeline remains crimped, the more squeezed companies will be, from streaming to the silver screen.