curative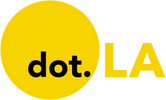 Get in the KNOW
on LA Startups & Tech
X
curative
A few days after Los Angeles put some of the strictest COVID measures in the country in place, the testing site at Dodger Stadium will reopen. The startup Curative will operate the site, once the nation's largest, as demand for testing grows.
The drive-thru testing site is located at the Downtown Gate E entrance and operates seven days a week, administering free, shallow nasal PCR tests that are more reliable than rapid tests. Curative said results arrive in a matter of one-to-two days and the company will bill insurance on the residents' behalf.
Public health officials have been bracing for an uptick on COVID-19 cases over the winter. As the weather gets colder and the holidays bring about more travel, there is a higher risk of catching and spreading the coronavirus.
California is already experiencing an influx of COVID-19 cases — as of Nov. 6, the state saw a 2.4% positivity rate, compared to a 2.1% positivity rate this time last month.
"We have seen this before. As we approach the holidays, there's historically been a spike in positivity," said Haley Albert, Curative's director of growth in California. "And though it's very different this year because most people are vaccinated, it doesn't mean that people can still get and spread COVID."
Curative was part of a partnership with Los Angeles when the city ran what was once the largest COVID-19 testing site in the country at Dodger Stadium, back when it, like many businesses, shut down during the pandemic. Curative offered to test saliva samples at the site, which later morphed into a vaccination center in January 2021.
Earlier this year, the startup, run by its founder Fred Turner, came under scrutiny after the Food and Drug Administration found its oral swab test sometimes produced inaccurate results.
The company switched to a nasal swab test in mid-June. The Dodger Stadium operations shut down entirely when baseball games resumed.
From Your Site Articles
Related Articles Around the Web
Photo by Steven Cornfield on Unsplash
When COVID vaccines first arrived in Southern California, lines at clinics often snaked around the block and online booking was near impossible. With booster shots for COVID likely to become available in the coming month, officials are scrambling to get infrastructure in place to prepare for the onslaught.

The Food and Drug Administration is expected to approve use of the shots in the coming weeks and the Center for Disease Control and Prevention will likely lay out an inoculation plan. With the Biden administration promising a Sept. 20 rollout date for booster shots, officials are trying to avoid a repeat of those early days.
"Here in L.A. County we're doing all the planning now, so that depending on the recommendations coming out from the CDC and the FDA we will be ready here," said Barbara Ferrer, the director of the Department of Public Health.
Neither Ferrer nor the county has laid out those plans in detail yet. But demand is likely to soar.
The boosters follow a promising study that Israel's Health Ministry conducted which found three jabs of the Pfizer vaccine were more efficacious at protecting individuals from the hyper-contagious delta variant than two.
The U.S. is also looking at vaccinations for children under 12. Pfizer director Scott Gottlieb has said the company could file an application for emergency use with the FDA as soon as October. That could mean child vaccinations are available as soon as this winter.
There are 1,050 vaccination sites scattered across the nation's most populous county. L.A. County Department of Public Health said it is ramping up efforts to bring more mobile vaccination clinics to underserved areas of Los Angeles, and doing home visits to home-bound residents.
The department said in a statement Friday that it was working with "vaccine partners to prepare for boosters" and seeking additional providers to help bolster its vaccine delivery infrastructure. The statement added county service providers are awaiting further guidance from the CDC and the state on eligibility and a time frame for the roll out, and said the department has been "assessing capacity."
But the mass testing and vaccine sites erected at the start of the pandemic have long been taken down and it's unclear whether the current sites, along with local hospitals, pharmacies and doctor's offices could fill the gap. Dodger Stadium, once the nation's largest testing site, is open for ball games and the parking lot where 430,000 vaccine shots were administered is now filled with parked cars.Curative, one of the city's partners in testing and vaccinating residents, has closed dozens of vaccine sites as demand shifted further towards needing mobile testing centers. It now operates about 25 testing sites in L.A.
Curative Vice President of Marketing Miranda Gottlieb said the company is gearing up to test more people in the fall by opening more drive-through clinics, but residents are not going to see massive testing infrastructure provided by the likes of Dodger Stadium, which it helped operate.
"Our whole apparatus has sort of waxed and waned along with the pandemic. When vaccines were sort of exponentially being given to people, far fewer people were getting tested," said Lucy Licht, the Southern California partnership manager at Curative.
Rita Burke, a health policy expert at USC, said what we are likely to see in this next wave is a repeat. There will be groups of people lined up to get the booster as soon as it comes out, creating long lines at vaccination sites, and demand will slowly wane.
"It's just hard to have anything permanent of that big of a scale in Los Angeles because space is such a commodity," Burke said. "...any large scale operation like that requires tons and tons of resources in terms of people, in terms of supplies."
Last month, federal officials and the CDC made a third shot available for certain people who are severely immunocompromised, like cancer patients receiving active treatments, those with untreated HIV infections, transplant recipients, and people taking medication that suppress the immune system. These shots are not boosters. They are for people who did not receive enough protection from a second shot and need a third. Boosters replenish the immune system.

There are about 800,000 immunocompromised people in California, a sliver of the state's more than 39 million residents. How effective the rollout for this is could be a harbinger of what's to come.
Llewellyn Cox is making a WeWork for bioscience professionals.
In a building along a hip arts district in Atwater Village, the molecular biologist and venture investor will open his next no-strings-attached lab space where he hopes startups can plant their roots in Los Angeles and help create therapeutics that save lives.
For $4,600 a month, a biotech startup can access a university-grade lab created by Lab Launch, which Cox founded in 2014. The company broke ground on the project Tuesday.
While the concept isn't new, there are few of these lab locations available in Los Angeles. Cox is part of a small group of life science professionals that are trying to bolster the region's biotech economy and prevent budding talent from straying to hubs in San Diego, Boston or San Francisco.
"The way to really build an economy is to start companies and grow companies and keep them here and hire people from here," Cox said. "And that was always a challenge when we were first starting."
Unlike tech upstarts that have humble beginnings in cramped garages or dingy basements, biotech startups need expensive lab equipment to store samples and dispose of biohazard disposal, not to mention cumbersome permitting. The upfront costs can be daunting and often deter would-be entrepreneurs, funneling them into larger companies or university incubators that might take over some patent ownership.
Cox's answer is Lab Launch.
"In the absence of all external incubators, you basically have to jump seat-first into the commercial real estate market while starting up a company, or try to sublease an industrial space in the middle of nowhere and build your own lab, and these are really hard things to do," Cox said.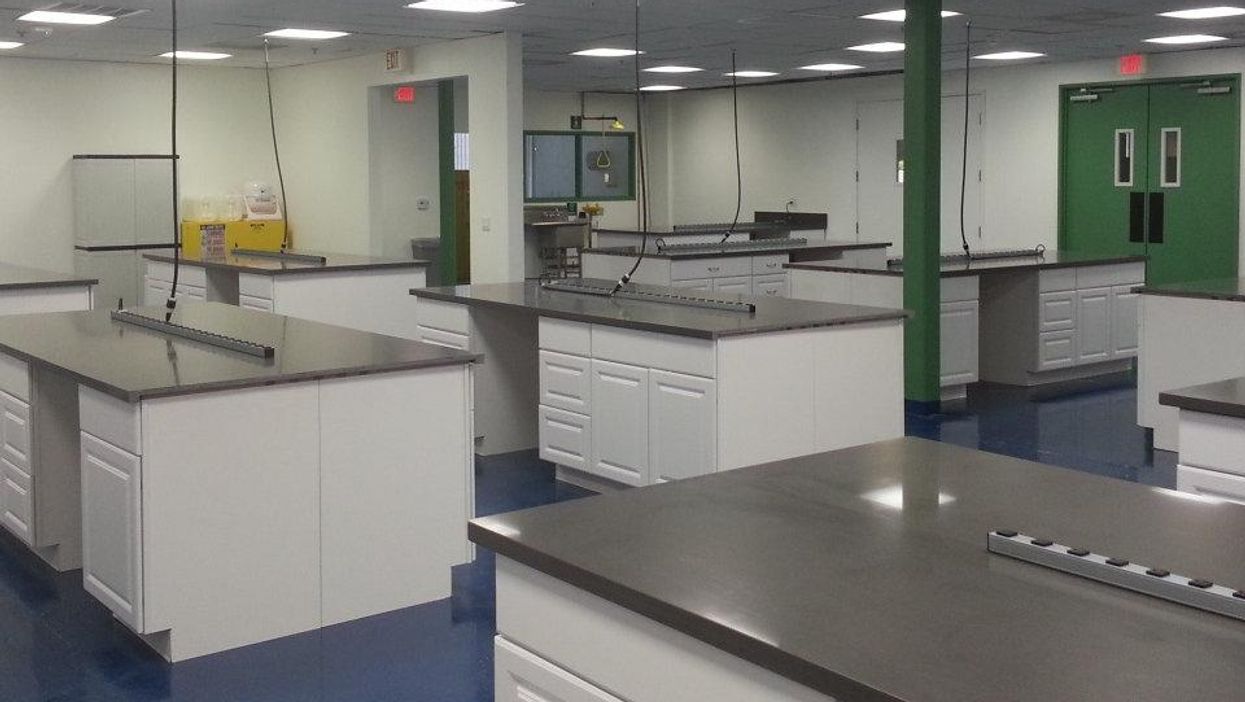 Lab space at Lab Launch's Monrovia location Courtesy of Lab Launch
Stephanie Hsieh runs one of the region's largest trade organizations for life science professionals, but when she first arrived in Los Angeles two decades ago, she couldn't even find a lab to lease for Meditope. The cancer therapeutics startup that she helmed needed a lab where it could store samples and experiment with new therapies. The options were limited, and she moved the company's development to San Diego where there was ample infrastructure in which to innovate.

"I joke that we innovated here and then it moved to San Diego or the Bay Area because there was no reason for it to stick here," said Hsieh, of who heads the Los Angeles' office for Biocom, a San Diego-based trade organization that represents more than 1,400 life science companies.
Los Angeles has thousands of square feet of lab space, much of it backed by universities, private companies and venture capital firms, adding up to thousands of square footage.
Westlake Village BioPartners recently built out a 30,000-square-foot lab space in its new incubator campus in Thousand Oaks for budding startups to use. UCLA's Magnify, a short-term lab space that houses startups, prioritizes companies in which UCLA has intellectual property.
But Lab Launch doesn't look for a stake in the company. These rentable spaces allow startups to maintain independence and control over their intellectual property. And Cox argues it gives the bioscience industry much needed infrastructure.
In 2019, the industry generated $44.2 billion in economic activity, according to a report by Biocom. And the county also received a fourth of all funding the National Institutes of Health allocated to California that year, more than any other county in the state.
"There is a significant opportunity with bioscience to expand L.A.'s innovation economy, nurture homegrown talent and contribute to the long-term economic health of the community and city at-large," said Los Angeles City Councilman Mark Ridley-Thomas, who has spearheaded efforts to build more facilities for the industry.
At the Atwater Crossing Arts and Innovation complex, not far from the Los Angeles River, Lab Launch's 11,000-square-foot space is under construction. It will provide six private lab units ranging from 800 to 3,500 square feet and can be further subdivided based on how many companies join. The labs are near a cluster of hospitals in Silver Lake like Children's Hospital and Kaiser Permanente, a metro stop and a slew of restaurants and coffee shops.
Created by scientists and entrepreneurs, Lab Launch's first space opened in seven years ago in Monrovia. The 11,000-square-foot lab space provides a place where startups can collaborate and experiment. The facility comes with ultra pure water (a common ingredient in the pharmaceutical industry) and freezers made to store samples.
The most common clients are small research and manufacturing organizations that contract with other, often larger, pharmaceutical or biotech companies and focus on specific niche verticals, like creating a singular pharma ingredient over and over again and only need a bit of lab space to do so. These organizations make the development and manufacturing part of biotech and pharmaceuticals cheaper.
KorvaLabs was one of the first companies at Lab Launch's Monrovia facility in 2015 to develop and test performance-enhancing drugs. The company stayed for two years before growing out of it and into another facility in San Dimas. It later worked with and was bought out by COVID-testing company Curative during the pandemic.
"Having these kind of established professionals around makes it a much more supportive and creative environment for those high growth startup companies that need help wherever they can get it," Cox said.
Hsieh already sees it happening.
"Just in the last five years, I'll say we've just seen explosive acceleration and growth," Hsieh said.