health
health
Photo courtesy of Peachy
When Lex Oiler, co-founder and CEO of Los Angeles-based health care payments startup Peachy, first met for coffee with Roshan Patel, her counterpart at New York-based Walnut, she says she tried to break the ice by asking, "So—mergers and acquisitions?"

The quip came from the fact that many venture capital investors viewed the two startups as competitors, according to the founders, since both are tackling the complex web of health care payments. Walnut allows patients to pay large medical bills in manageable installments, while Peachy streamlines payment collection while also helping patients maintain and improve their credit scores.
But what may have started as a lighthearted joke turned out to be a serious business proposition. After hashing out the details over months and bringing their teams together via a shared Slack channel, the companies unveiled a partnership earlier this month that will give customers the ability to use Walnut's financing options when paying a bill through Peachy.
"Health care is so broad—no one company is just going to fix health care and be done with it," Patel told dot.LA. "Peachy and Walnut basically solve two different parts of the tech stack, and we thought combining actually creates a much more compelling solution for both patients and health care providers."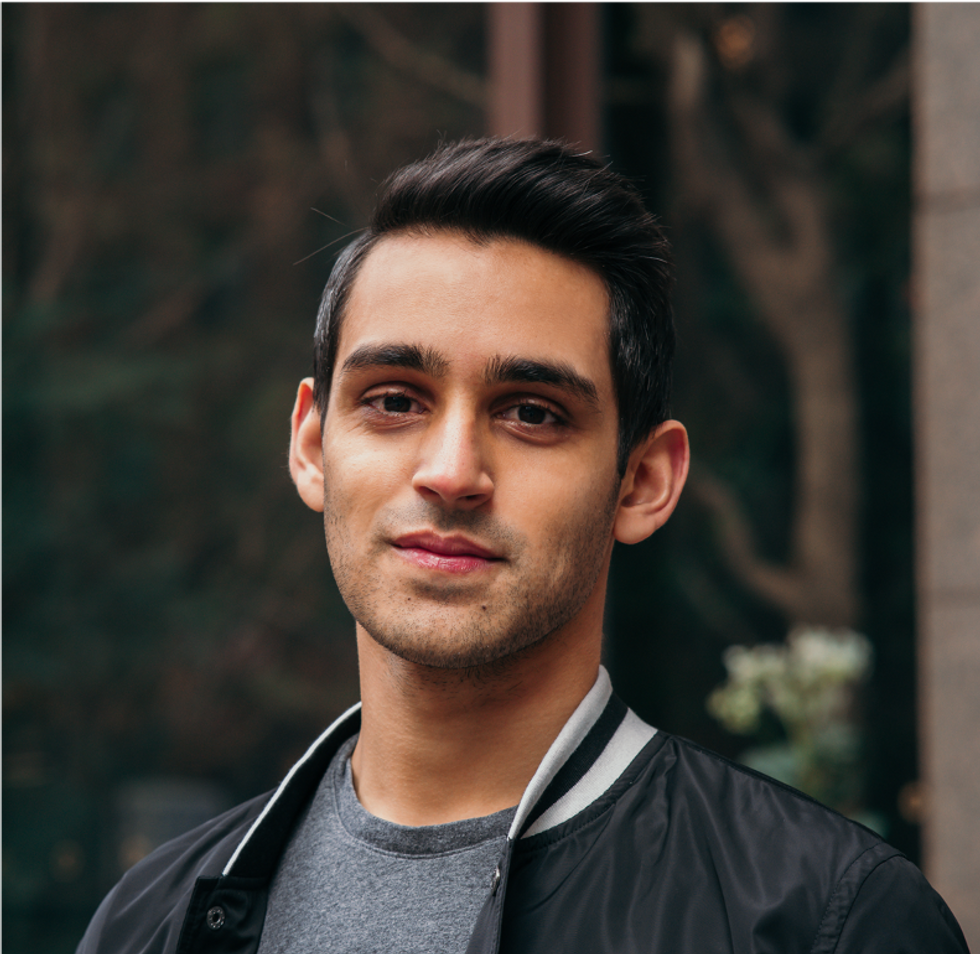 Walnut CEO Roshan Patel.
Courtesy of Walnut
Both startups were informed by their founders' trying experiences with health care payments. Patel, whose parents ran a pharmacy, witnessed their struggle to negotiate paying off an unexpected $5,000 medical bill after his sister got into a car accident. Oiler spent a year chasing a forgotten $144 medical bill that negatively impacted her credit report and made it difficult for her to get approved for a home loan.
"If you harm someone's financial health, you harm their mental health [and] their physical health is impacted," Oiler said. "Here we are 15 years later and my family, me included, we're still afraid to go to the doctor when something's wrong. Even though I have health insurance, that doesn't really mean anything."
Two-year-old Walnut—which raised $3.6 million in seed funding last year from the likes of Silicon Valley-based Gradient Ventures and New York-based Supernode Ventures—works with individuals and health care providers alike to help patients manage large bills in smaller increments, with no fees and financing options starting at 0% interest. Peachy, which was also founded in 2020, works closely with providers to make the process of paying a bill as seamless as possible; its platform sends patients bills and payment reminders via text and email, while also allowing them to pay on their phones. The L.A. startup has onboarded nearly a dozen providers to date while in beta testing.

The partnership is one of several in the works for Peachy, which will be announcing more in the coming months designed to address gaps in what Oiler considers a segregated and outmoded health care system. The founder—a self-described anti-capitalist and Medicare-for-all proponent—says she isn't interested in competing with others when it comes to health care, and is going so far as to refuse funding from insurance companies.
Peachy raised $1.9 million in seed funding in early 2021 led by investors Village Global, City Light Capital and Alumni Ventures, with $110,000 of that amount raised through crowdfunding. When the startup was fishing for more funding last summer, Oiler says she turned down two term sheets worth $2 million apiece due to fundamental disagreements over how the company should be run, and instead opted to collect some $800,000 instead. Peachy plans on fundraising again this spring.
"You put venture funding behind something, and all of a sudden it turns into a numbers game," according to Oiler. " I think that we have been really lucky at bringing on investors who trust me and my co-founder [Peachy CTO PJ Santoro] to make very smart, educated decisions based on what's best for the patient."
Related Articles Around the Web
After getting to know one another, Topography Health's co-founders realized that they had all witnessed family members try—sometimes unsuccessfully—to access clinical trials for emerging drugs addressing treatment-resistant medical issues.
That proved the genesis of Topography Health, a Los Angeles- and New York-based clinical trials startup that came out of stealth Wednesday with $21.5 million in Series A funding led by Bain Capital Ventures. Silicon Valley venture firm Andreesen Horowitz, which led Topography's $6 million seed round in 2020, also participated. (Disclosure: dot.LA co-founder and chairman Spencer Rascoff is among Topography's investors.)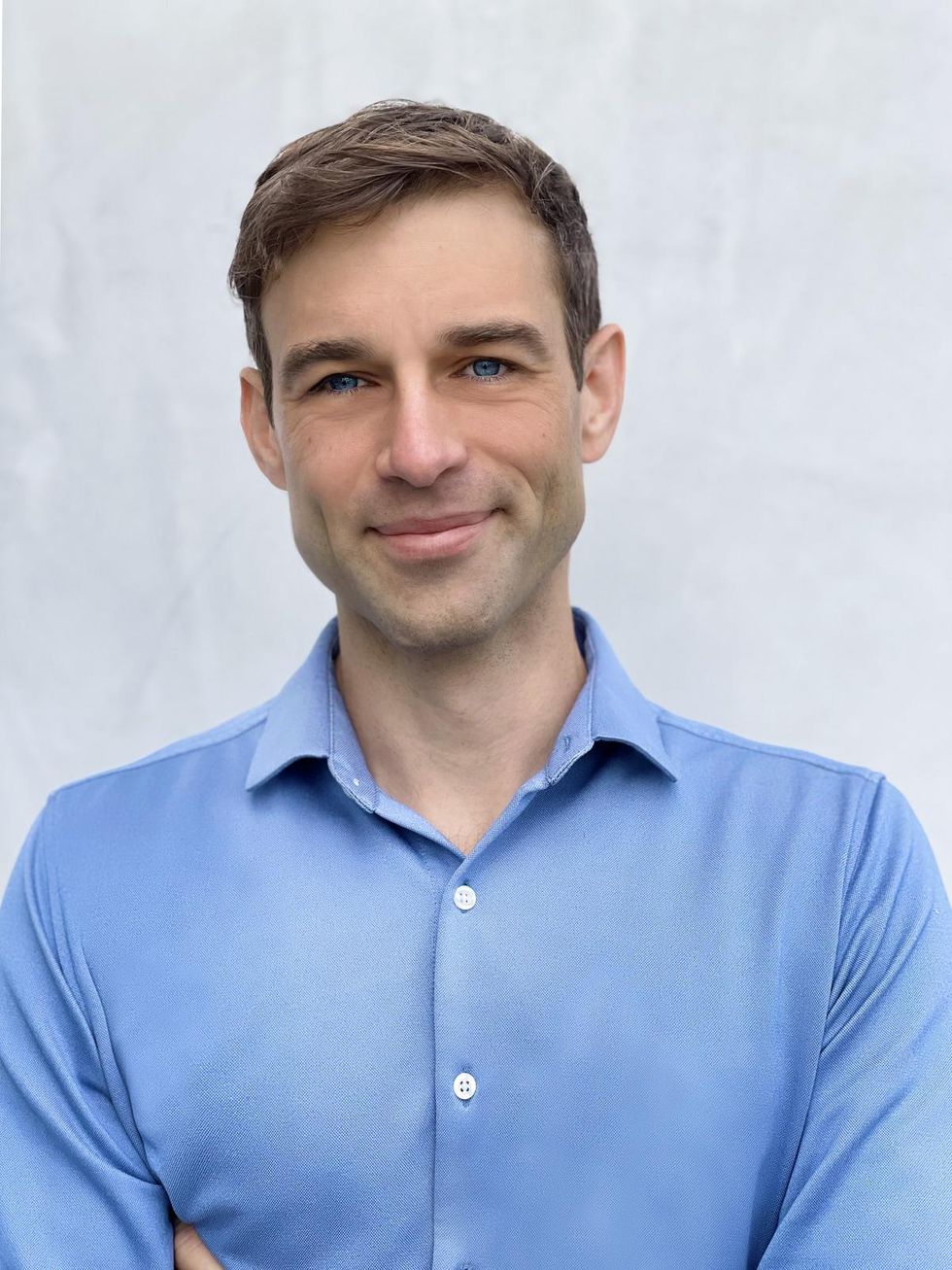 Topography Health co-founder Andrew Kirchner.
Courtesy of Topography Health
Topography works with physicians by offering them various clinical trials to enlist their patients in. If a gastroenterologist has a patient with a chronic, treatment-resistant gut problem, that doctor can recommend enlisting them in a drug trial potentially addressing the condition, while continuing to monitor the patient. Topography takes care of all the administrative work involved with the clinical trials, like coordinating with pharmaceutical companies and assisting with patient recruiting.
The startup's "North Star," co-founder Andrew Kirchner told dot.LA, is to eliminate the "negative connotation of regulatory burden and complexity" often associated with clinical research.
Clinical trials are one of the first steps toward getting a new drug or treatment into the hands of patients, but they usually cater to the white and wealthy due to the nature of participating in them. They force participants to drive long distances, spend time in research facilities and follow protocols requiring flexibility in their everyday lives—all of which can exclude people who are poor, disabled or live in rural areas from accessing potentially life-saving treatments.

Topography joins a growing number of companies tackling diversity gaps and inefficiencies in the clinical trial space, which can down drug innovation and development. Some have embraced virtual trials; MedVector, a virtual clinical trial platform based in L.A., raised $630,000 in crowdfunding last March, while El Segundo-based Lightship raised $40 million in September to help patients participate in clinical trials from home.

From Your Site Articles
Related Articles Around the Web
By all accounts, these are heady times for health-tech startups. In 2020, as the pandemic raged, a record $28.5 billion of venture capital poured into the U.S. biotech startup scene, according to Pitchbook data. New dollars inflated valuations for telehealth services, concierge medical practices and a slew of other startups designed to save doctors, hospitals and patients time and money.
But not everybody reaped the benefits. A survey of nearly 700 health startup leaders conducted by Rock Health in 2020 found that support for Black founders was largely inadequate. Black founders were more likely than white or Asian founders to bootstrap their companies, while most were based in the South or the Midwest—far from the funding hotbeds of the Northeast and West Coast.

These inequities formed the genesis for Jumpstart Nova, which bills itself as the first venture fund investing exclusively in Black-founded and Black-led health companies. The fund—a spinoff from Nashville-based venture capital firm Jumpstart Health Investors—announced Wednesday that it has raised $55 million from health care investors including Eli Lilly and Company, Cardinal Health and Atrium Health, oversubscribing its initial $30 million target.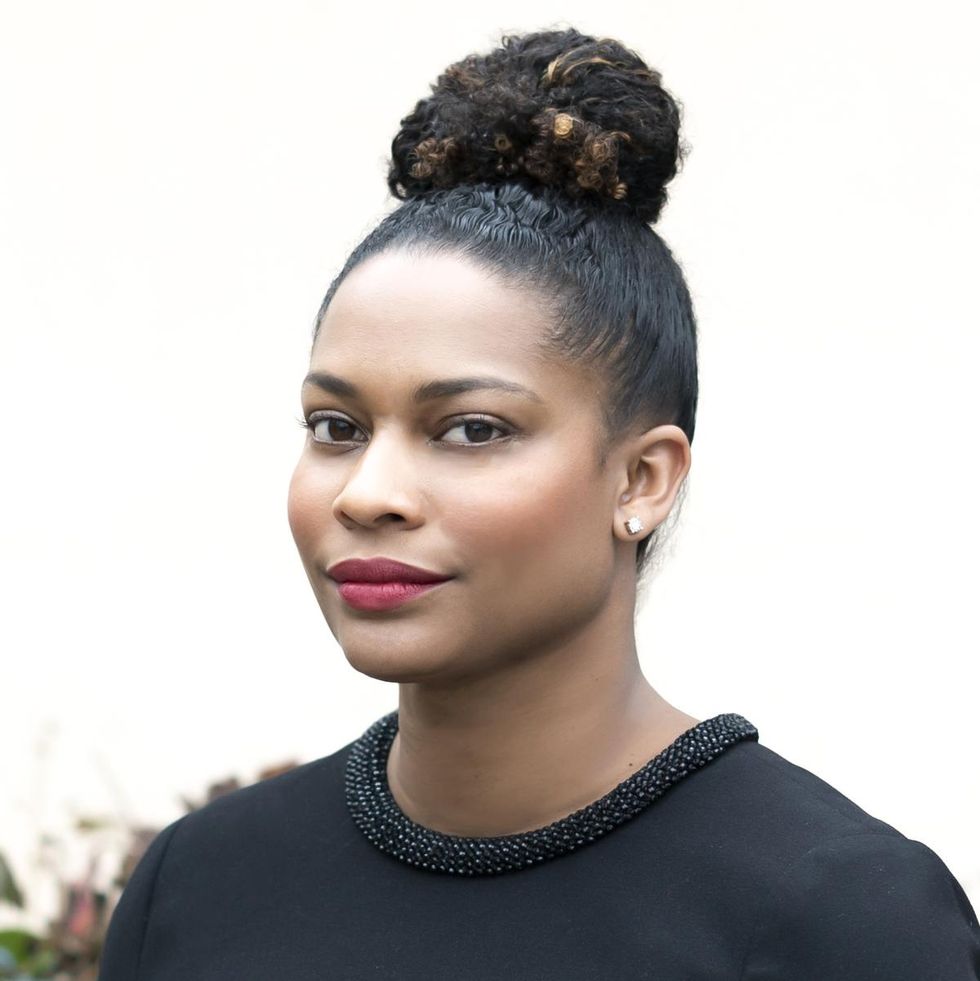 Jumpstart Nova partner Kathryne Cooper
Though Jumpstart is based in Tennessee, the Nova fund will have roots in Los Angeles, as well. Jumpstart Nova partner and native Angeleno Kathryne Cooper is based in L.A., and is working alongside Jumpstart co-founder Marcus Whitney to lead deals and manage the portfolio. Cooper brings an experienced background in the worlds of health care technology and startup investing. She previously managed an FDA-backed seed fund for the West Coast Consortium for Technology & Innovation in Pediatrics, and has served as an advisor to Backstage Capital, an L.A.-based venture fund for minority-led startups, as well as the city of Los Angeles' Women in STEM (WiSTEM) initiative.
"[Black people] have been overlooked traditionally for investments from the venture space, and I believe that talent is equally distributed and anyone can build within health care," Cooper told dot.LA. "So I think it was a unique market opportunity to create a fund that invests exclusively in Black founders."

According to Jumpstart, of the nearly 785,000 companies in the U.S. health care sector today, only around 35,000—or less than 5%—are Black-owned. The venture fund is hoping to eliminate certain processes baked into the venture capital world that it believes make it harder for minority founders to access funding. For instance, instead of relying on in-person meetings that require founders to fly out to L.A. or Nashville, it is soliciting founders from all over the U.S.—an attempt to rectify some of the geographical inequities that leave many Black founders at a disadvantage.
"I think protocols like that are helpful because some of these methodologies have chronically underserved certain types of founders," Cooper said. "And we don't make the same mistake, even though we're investing in Black founders."
From Your Site Articles
Related Articles Around the Web