Santa Monica's Quantgene Uses Big Data to Solve the Cancer Riddle
Rachel Uranga
Rachel Uranga is dot.LA's Managing Editor, News. She is a former Mexico-based market correspondent at Reuters and has worked for several Southern California news outlets, including the Los Angeles Business Journal and the Los Angeles Daily News. She has covered everything from IPOs to immigration. Uranga is a graduate of the Columbia School of Journalism and California State University Northridge. A Los Angeles native, she lives with her husband, son and their felines.
Jul 22 2020
Jo Bhakdi thinks he can extend life with data.
Over the past years, the trained economist and co-founder of Quantgene has helped create a blood test that screens for early signs of some of the deadliest cancers, using millions of culled data points.
"We have a bigger vision behind this," Bhakdi said. "It's what I call decades in a decade — to extend the average human lifespan by ten years in the next ten years."
---
Quantgene has been developing so-called "liquid test" that can pinpoint the origin of multiple types of cancer by identifying their cellular mutations using artificial intelligence analytics and big data.
The project began five years ago at a U.C. Berkeley lab. Bhakdi partnered with co-founder Monika Hagen to create a system that would screen cancer using algorithms.
Late this year, Bhakdi and Hagen expect to roll out an early cancer screening subscription plan to consumers for an annual cost of around $2,200, pending regulatory approval. And they specifically came to Los Angeles, an image-conscious city that's embraced the idea of wellness, to launch it.
Blood tests are not a new technology for cancer screening, but Quantgene and others are trying to create a more precise tool to identify cancer in its earliest stages by finding mutation patterns that point to the disease. And in the process lower cancer death rates in the U.S.. This year, an estimated 600,000 people will die of the disease. Another 1.6 million will get the grim diagnosis. It's the second biggest killer of Americans year in and year out.

Most blood tests are currently used when doctors already know where the cancer exists, mostly in order to track its progression.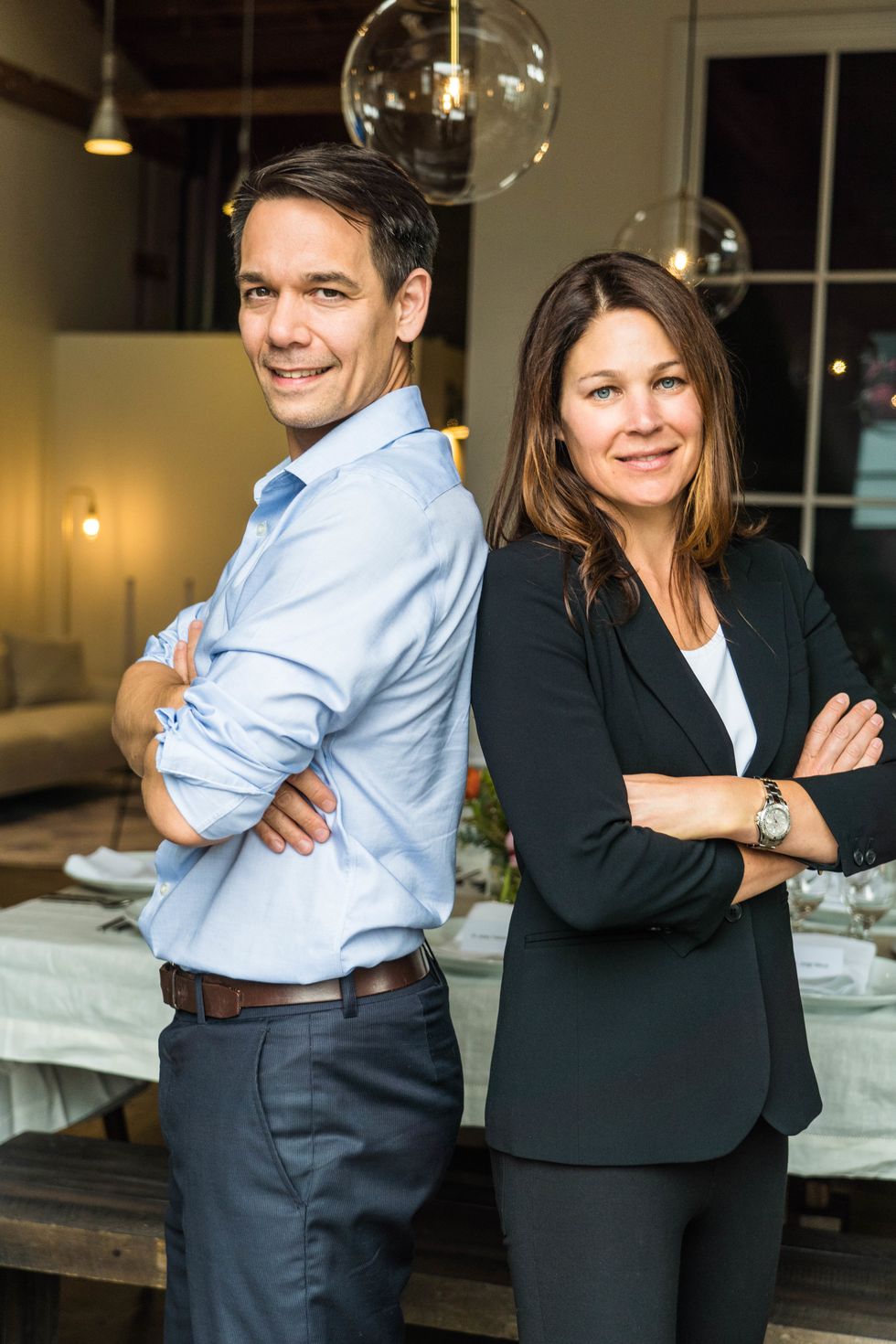 Quantgene founders Jo Bhakdi and Monika Hagen
The new tests examine fragments of DNA that break loose in the bloodstream. Quantgene looks at the different mutations of these cells to identify patterns that signal early forms of cancer or other diseases. The company plans to sell the system as part of a line of tiered-price testing called "Serenity" that includes genetic counseling and profiles.
Quantgene is branding the complex sequencing and AI process that analyzes these mutations the "Griffin Deep Genomics Platform." The company has raised more than $13 million, and expects to raise a Series B round this fall. Bhakdi believes it could upend how people test for cancer. But it has competition.
Amazon-backed, Menlo Park-based Grail Inc. has raised nearly $2 billion. In March, the Silicon Valley company released a report that said it could detect 50 types of cancer across all stages, with a false-positive rate below 1%. The company said it can find its location with 93% accuracy. But finding early-stage cancer — the type that actually save lives — has proven elusive.
Of the 12 deadly cancer types that make up 63% of deaths in the U.S., Grail reported a detection rate of 67% for stages one to three. The company's test is expected to be available within 12 months. A spokeswoman said in an email, it's "too early to comment on cost, however, our principal goal is to ensure broad access to our test, and we hope to make this ground breaking technology available to as many people as possible." Investors include Bill Gates, Bristol-Myers Squibb and Merck.
"The problem with a lot of these liquid biopsy technologies right now — Grail and others — is that they are not really good at detecting cancers at the earliest stages. Because there just isn't that much tumor material in the blood," said Timothy Rebbeck, director of the Zhu Family Center for Global Cancer Prevention at Harvard. "So, it's not to say that it couldn't be done. It's just the right now the technology is not refined enough to do it that really well."
Getting to Cancer Screening at Earlier Stages
For the last few decades, physicians have screened individual organs for signs of cancer, trying to suss out whether a patient has a cancerous growth on the pancreas or breast or lung. These early screenings, coupled with advances in cancer treatments, have been credited with a decline in U.S. deaths related to cancer.
"The median point of diagnosis in these 1.6 million is between stage three and stage four.
If you can shift that point of stage two and one, you would be saving 400,000 people a year," Bhakdi said. "That's crazy if you think about that."
Bhakdi, who comes from a family of scientists and doctors, began the search less than a month before his own mother was diagnosed with stage four colon cancer.
At the time, a family member asked his help in solving a genomic question about whether one could determine if a random, isolated cell was cancer. The answer is very difficult to get. It lays in sequencing the cell's DNA and then comparing it to thousands of others. That ability to compare cells with a massive data trove is now at the heart of their company.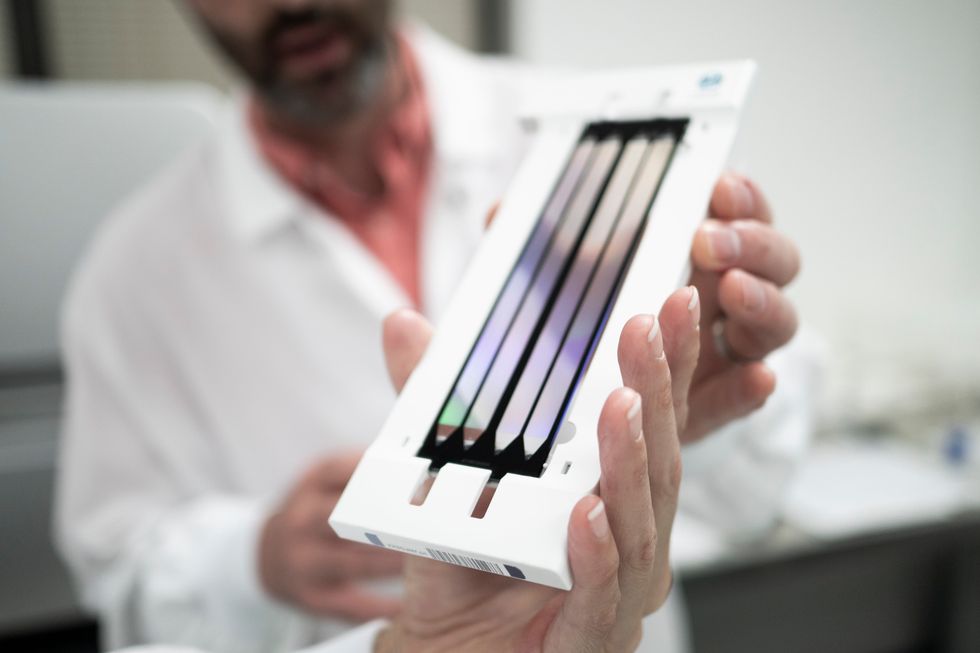 A flow cell used for deep-sequencing produces 6 billion data points per patient sample.Courtesy Quantgene
Bhakdi believes it would have saved his mother.

"If you are diagnosed with colon cancer at stage one, you have a 94% survival rate," he said. "In stage four, you have an 11% survival rate."
Sidestepping Insurers in Santa Monica
One of the best ways to bring down deaths is to diagnose cancer early, said Rebbeck. But even when these technologies are developed for widespread use they could exacerbate disparities for the poor, underserved and uninsured. That's because there remains systemic hurdles of access and cost.
Bhakdi said he understands those concerns. He had hoped originally to work with insurers to get the product out, but they required long-term economic studies to prove they would lower costs. Unable to produce that quickly, Quantgene moved to Santa Monica last year.
"We asked the question, 'What region has the most innovation-driven and future-oriented consumers and physicians and health care experts that are most likely to adopt new technologies?'," he said. "And what we found was very clear, very clear: Los Angeles."
In short, people in Los Angeles pay well to be healthy and beautiful. He pointed to companies that thrive in the metropolis like Next Health, a self-described longevity center that offers cryotherapy, or Remedy Place, a social wellness club.
"There's a big population here, a lot of whom are focused on health and wellness and are willing to spend the money," said David Whelan, chief executive of BioScienceLA, "The Goop effect sort of worked here. This is the place to be able to get a lot of customers very quickly when you're charging a high price point for customized service."
Beyond that, Bhakdi said there's also an extreme level of excellence in clinical infrastructure from medical institutions at UCLA, USC, City of Hope and Cedars-Sinai.
The move, he said, will hopefully allow Quantgene to demonstrate the product's value and convince insurers to offer it, eventually getting it into more people's hands. At the same time, the cost should draw down.
By 2024, the marketplace for personalized medicine and testing is expected to hit $85 billion, according to Pitchbook.
How does it work?
The company uses what's called cell-free DNA in the bloodstream to look for somatic mutations, those that are unrelated to hereditary factors and indicate a cancer growth.
"It's not a black and white thing," Bhakdi said.
It's more like matching different cancer profiles via machine learning. Using algorithms, the company traces the mutation patterns and compares those patterns to others who have the disease. By comparing the patient's mutation pattern along with their profile, Quantgene determines whether a specific cancer is maturing and tries to spot it.
"What the report does is not tell you whether you have cancer or not. That would be irresponsible," Bhakdi said. "It looks into the mutation pattern of the DNA that is in your gut — which means all the DNA that comes from, say, the diet in your body — and it takes these patterns and gives you a very high-resolution insight into how this compares with people with... all other kinds of medical conditions, including the ten leading cancers."
In 2016, Quantgene launched a clinical trial that will help them determine the sensitivity and specificity of the tests. Their goal is to have 10,000 patient blood samples. So far the company has about 5,000.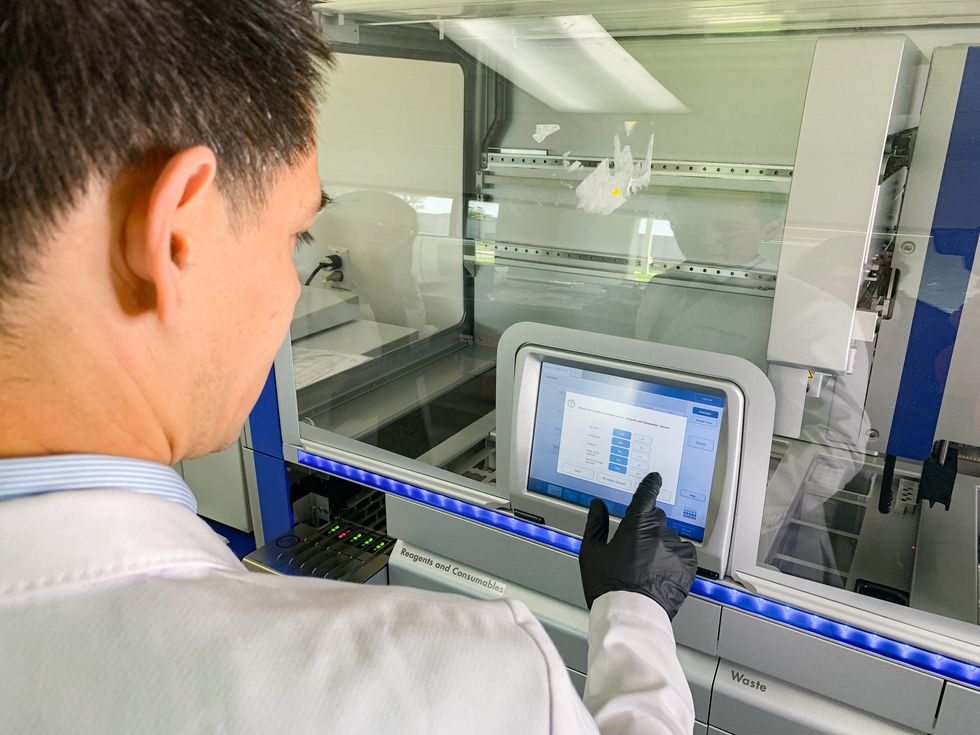 Quantgene has developed a custom assay for DNA extractionCourtesy of Quantgene
But those working with the company think once it comes to market, it could be a game changer, helping physicians figure out how to deal with early signs of cancer.
"A lot of the companies working in molecular diagnostics don't have a good approach to telling physicians what to do and helping out with decision making. Quantgene has come to understand that that aspect of integrating clinical information and then providing guidance on what to do based on probabilities is helpful and necessary," said Jorge Nieva, an advisor to the company and an oncologist and associate professor at the University of Southern California Keck School of Medicine. "It has the real potential to revolutionize the field of cancer screening because our approach to cancer screening up to this point has really been organ-based."
What distinguishes the company, he said, is they are largely driven by math instead of biology.
"With the large database that Quantgene has built of some 40,000 tumors across 15 different cancers types, you can begin to build those patterns so that you can map those genetic abnormalities back to the anatomy," Nieva said.
Rachel Uranga
Rachel Uranga is dot.LA's Managing Editor, News. She is a former Mexico-based market correspondent at Reuters and has worked for several Southern California news outlets, including the Los Angeles Business Journal and the Los Angeles Daily News. She has covered everything from IPOs to immigration. Uranga is a graduate of the Columbia School of Journalism and California State University Northridge. A Los Angeles native, she lives with her husband, son and their felines.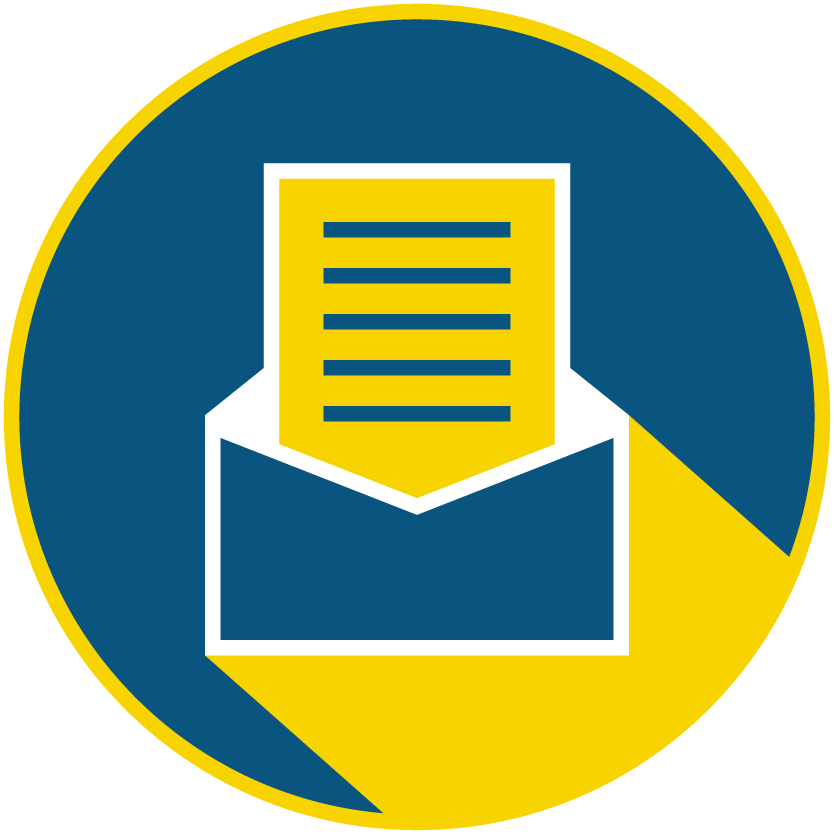 Subscribe to our newsletter to catch every headline.
Though Silicon Valley is still very much the capital of venture capital, Los Angeles is home to plenty of VCs who have made their mark – investing in successful startups early and reaping colossal returns for their limited partners.
Who stands out? We thought there may be no better judge than their peers, so we asked 28 of L.A.'s top VCs who impresses them the most.
The list includes many familiar names. Dana Settle, founding partner of Greycroft, and Mark Mullen, founding partner of Bonfire Ventures, garnered the most votes.
Settle manages West Coast operations for Greycroft, a New York firm with $1.8 billion in assets under management. She is one of only nine of the top 100 VCs nationally who are women, according to CB Insights.
Mullen is a founding partner of Bonfire Ventures, which closed a $100 million second fund in September to continue funding seed stage business-to-business (B2B) software startups. Mullen has also been an angel investor and is an LP in other funds focusing on other sectors, including MaC VC and BAM Ventures.
Below is the list of the top ranked investors by how many votes each received from their peers. When there was a tie, they appear in alphabetical order according to their last name: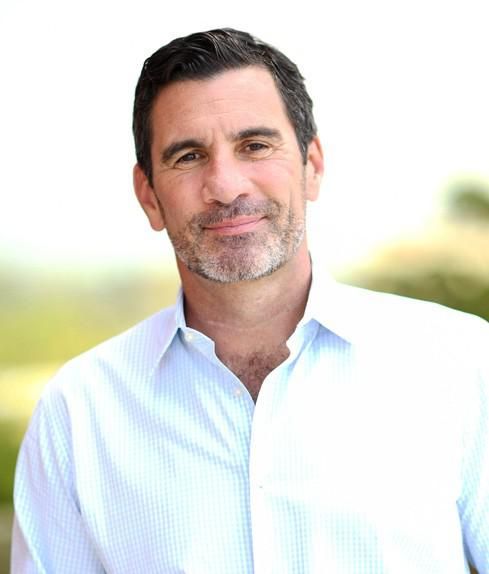 Mark Mullen, Bonfire Ventures
Mark Mullen is a founding partner of Bonfire Ventures. He is also founder and the largest investor in Mull Capital and Double M Partners, LP I and II. A common theme in these funds is a focus on business-to-business media and communications infrastructures.
In the past, Mullen has served as the chief operating officer at the city of Los Angeles' Economic Office and a senior advisor to former Mayor Villaraigosa, overseeing several of the city's assets including Los Angeles International Airport and the Los Angeles Convention Center. Prior to that, he was a partner at Daniels & Associates, a senior banker when the firm sold to RBC Capital Markets in 2007.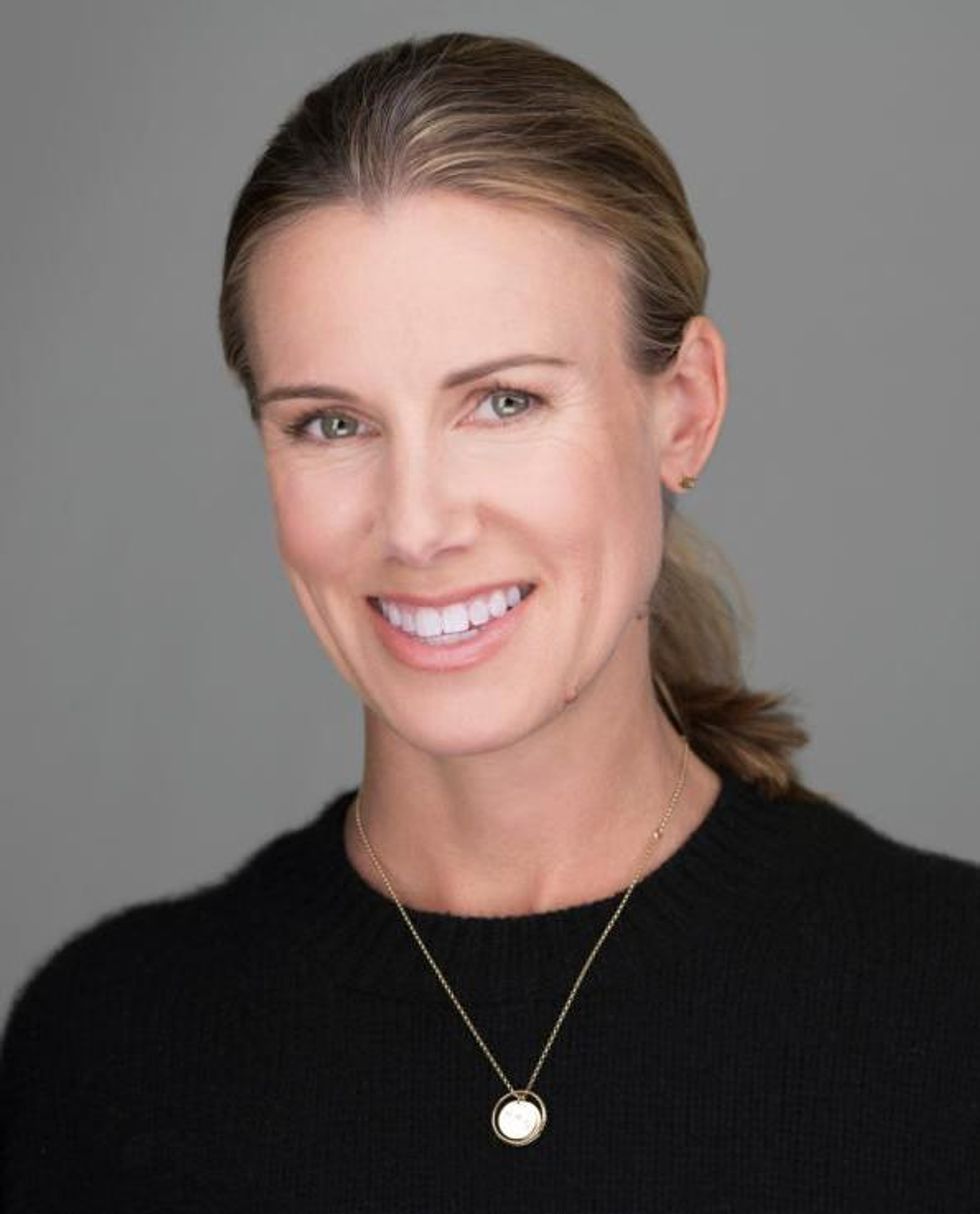 Dana Settle, Greycroft
Dana Settle is a founding partner of Greycroft, heading the West Coast office in Los Angeles. She currently manages the firm's stakes in Anine Bing, AppAnnie, Bird, Clique, Comparably, Goop, Happiest Baby, Seed, Thrive Market, Versed and WideOrbit, and is known for backing female-founded companies.
"The real change takes place when female founders build bigger, independent companies, like Stitchfix, TheRealReal," she said this time last year in an interview with Business Insider. "They're creating more wealth across their cap tables and the cap tables tend to be more diverse, so that gives more people opportunity to become an angel investor." Prior to founding Greycroft, she was a venture capitalist and startup advisor in the Bay Area.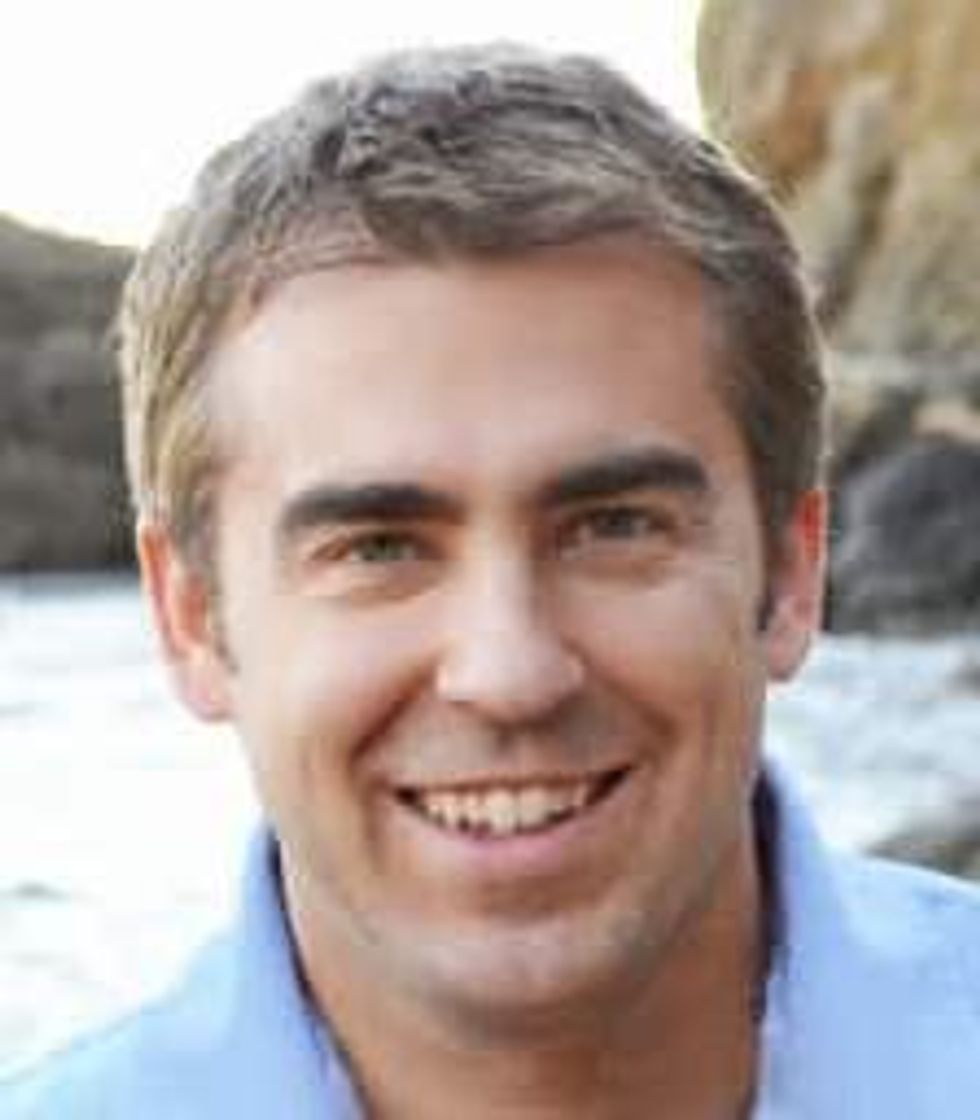 Erik Rannala, Mucker Capital
Erik Rannala is a founding partner at Mucker Capital, which he created with William Hsu in 2011. Before founding Mucker, Rannala was vice president of global product strategy and development at TripAdvisor and a group manager at eBay, overseeing its premium features business.
"As an investor, I root for startups. It pains me to see great teams and ideas collapse under the pressure that sometimes follows fundraising. If you've raised money and you're not sure what comes next, that's fine – I don't always know either," Rannala wrote in a blog post for Mucker.
Mucker has a portfolio of 61 companies, including Los Angeles-based Honey and Santa Monica-based HMBradley.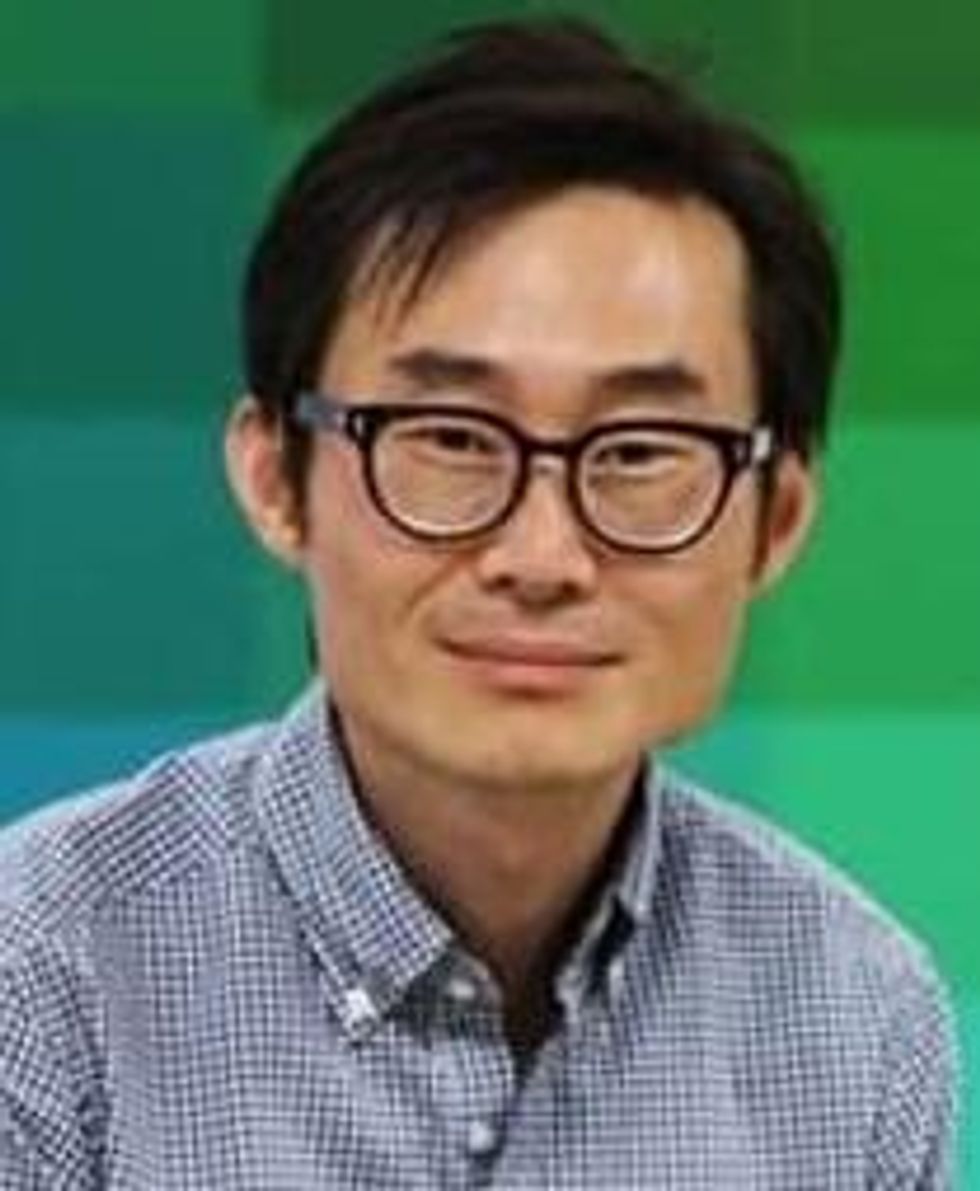 William Hsu, Mucker Capital
William Hsu is a founding partner at the Santa Monica-based fund Mucker Capital. He started his career as a founder, creating BuildPoint, a provider of workflow management solutions for the commercial construction industry not long after graduating from Stanford.
In an interview with Fast Company, he shared what he learned in the years following, as he led product teams at eBay, Green Dot and Spot Runner, eventually becoming the SVP and Chief Product Officer of At&T Interactive: "Building a company is about hiring correctly, adhering to a timeline, and rigorously valuing opportunity. It's turning something from inspiration and creative movement into process and rigor."
These are the values he looks for in founders in addition to creativity. "I like to see the possibility of each and every idea, and being imaginative makes me a passionate investor."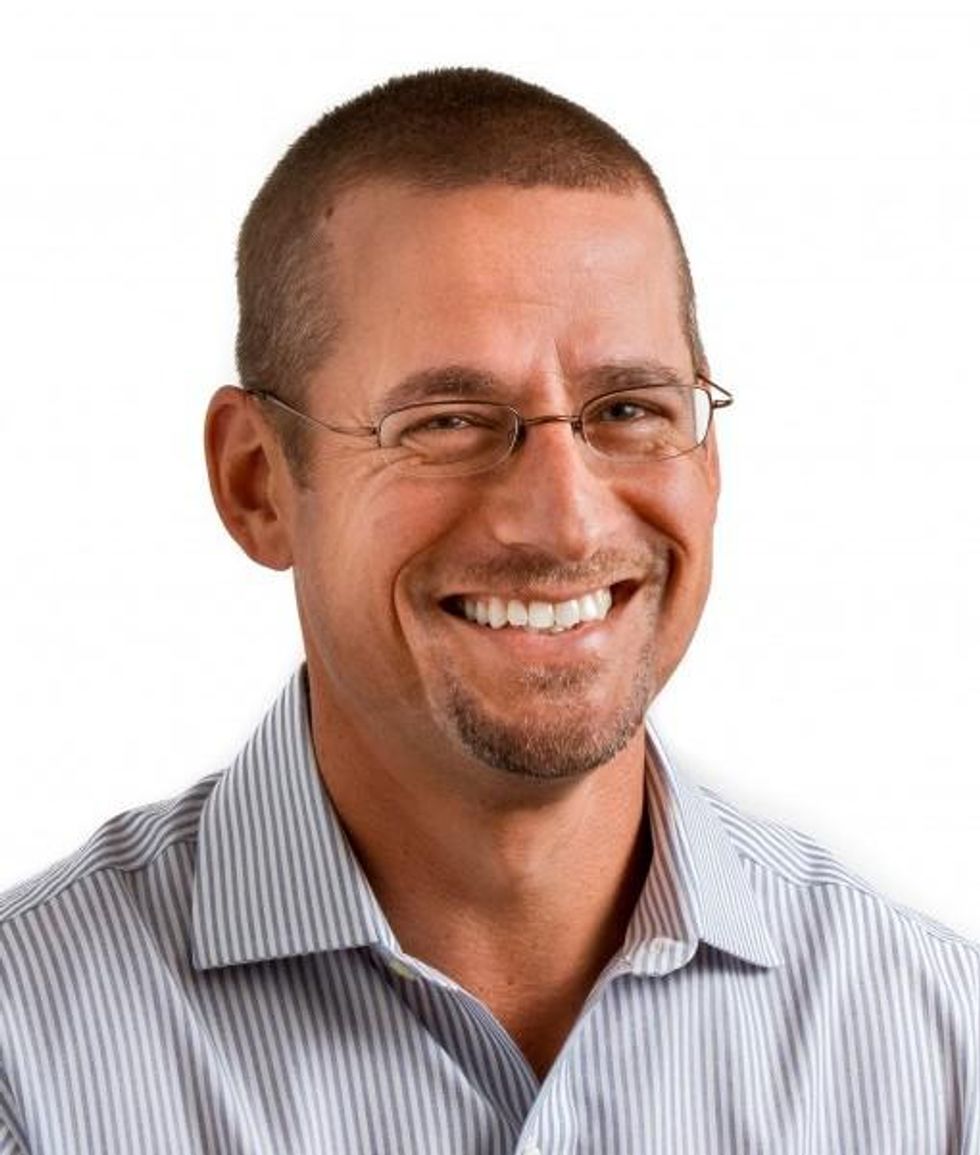 Jim Andelman, Bonfire Ventures
Jim Andelman is a founding partner of Bonfire Ventures, a fund that focuses on seed rounds for business software founders. Andelman has been in venture capital for 20 years, previously founding Rincon Venture Partners and leading software investing at Broadview Capital Partners.

He's no stranger to enterprise software — he also was a member of the Technology Investment Banking Group at Alex. Brown & Sons and worked at Symmetrix, a consulting firm focusing on technology application for businesses.
In a podcast with LA Venture's Minnie Ingersoll earlier this year, he spoke on the hesitations people have about choosing to start a company.
"It's two very different things: Should I coach someone to be a VC or should I coach someone to enter the startup ecosystem? On the latter question, my answer is 'hell yeah!'"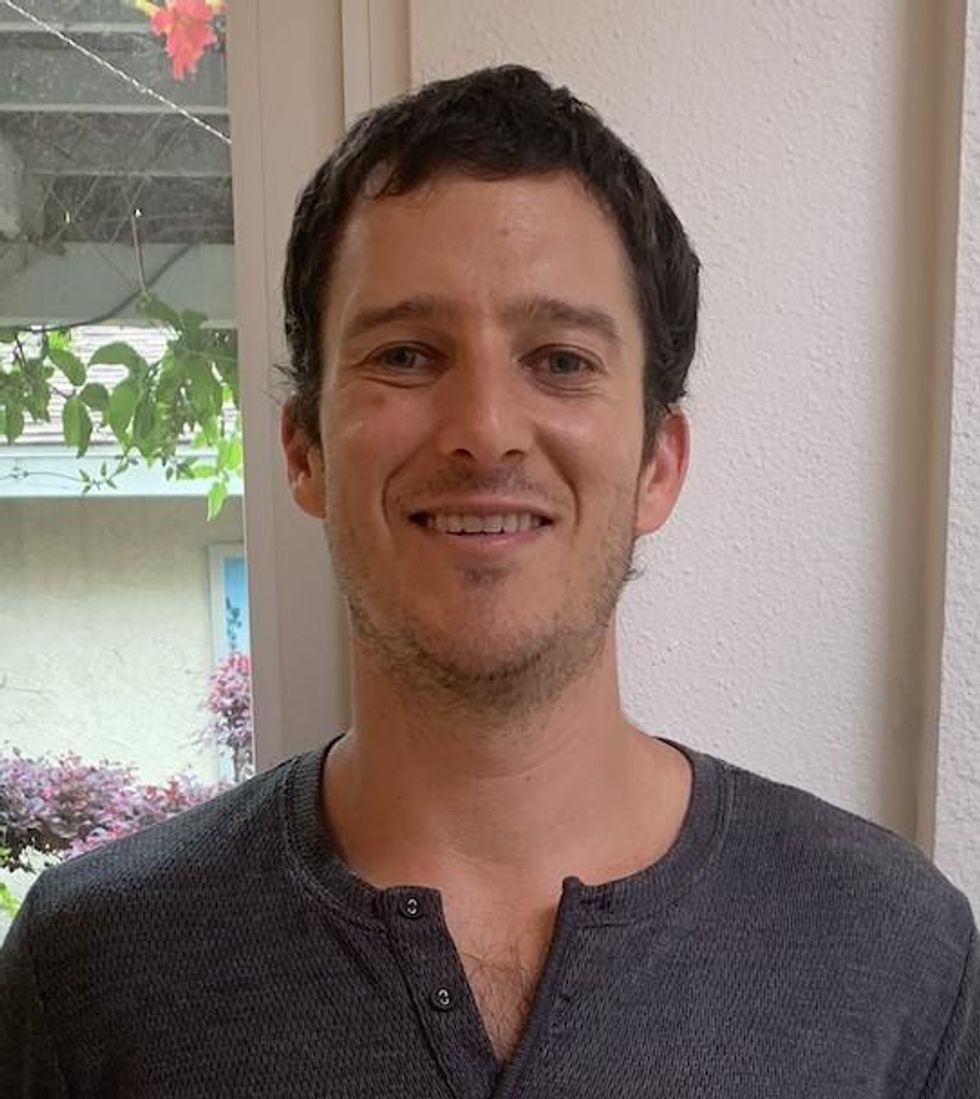 Josh Diamond, Walkabout Ventures
Josh Diamond founded Walkabout Ventures, a seed fund that primarily focuses on financial service startups. The firm raised a $10 million fund in 2019 and is preparing for its second fund. Among its 19 portfolio companies is HMBradley, which Diamond helped seed and recently raised $18 in a Series A round.
"The whole reason I started this is that I saw there was a gap in the funding for early stage, financial service startups," he said. As consumers demand more digital access and transparency, he said the market for financial services is transforming — and Los Angeles is quickly becoming a hub for fintech companies. Before founding Walkabout, he was a principal for Clocktower Technology Ventures, another Los Angeles-based fund with a similar focus.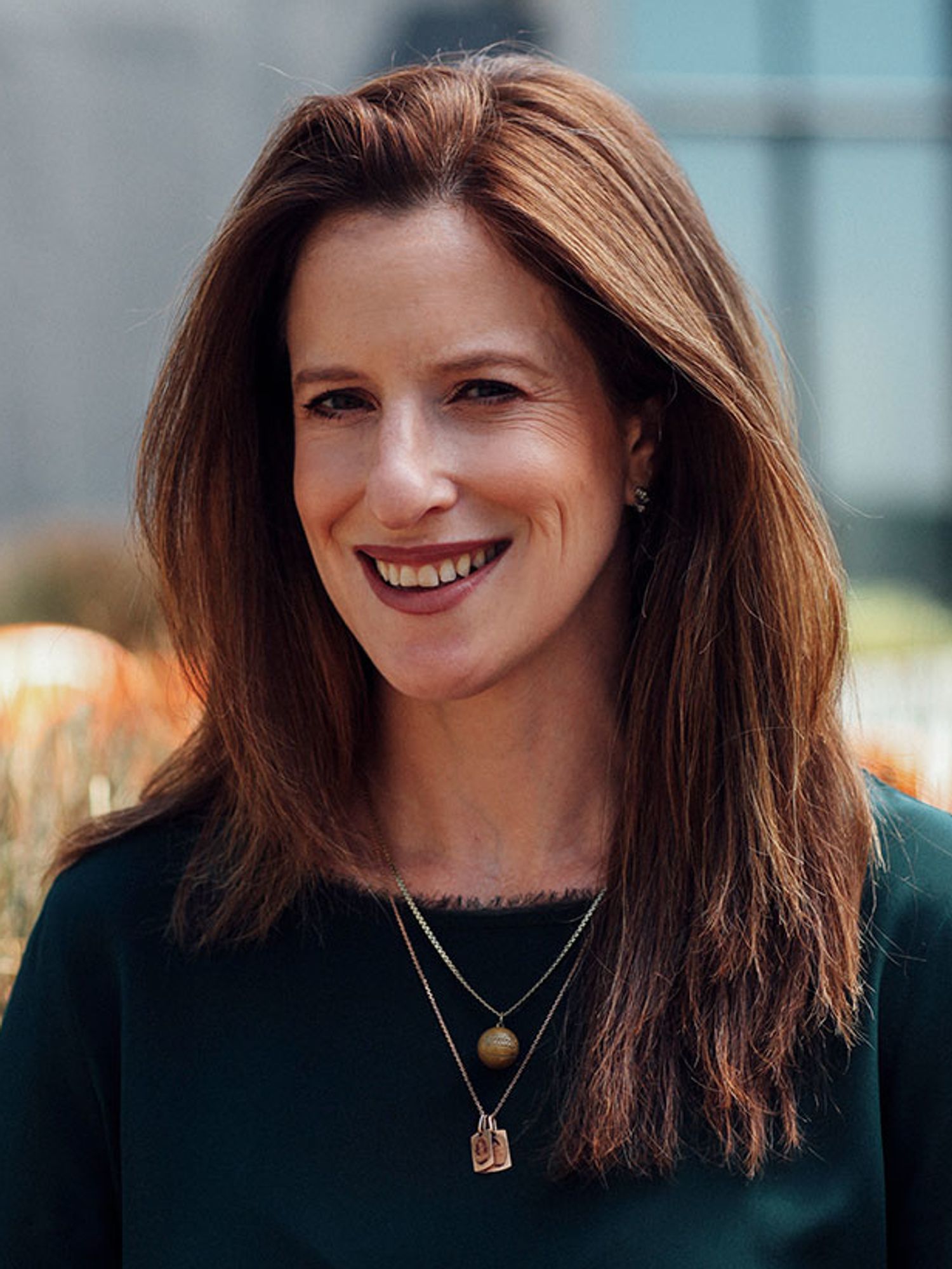 Kara Nortman, Upfront Ventures
Kara Nortman was recently promoted to managing partner at Upfront Ventures, making her one of the few women – along with Settle – to ascend to the highest ranks of a major VC firm.
Though Upfront had attempted to recruit her before she joined in 2014, she had declined in order to start her own company, Moonfrye, a children's ecommerce company that rebranded to P.S. XO and merged with Seedling. Upfront invested in the combination, and shortly after, Nortman joined the Upfront team.
Before founding Moonfrye, she was the SVP and General Manager of Urbanspoon and Citysearch at IAC after co-heading IAC's M&A group.
In an interview with dot.LA earlier this year, she spoke on how a focus for her as a VC is to continue to open doors for founders and funders of diverse backgrounds.

"Once you're a woman or a person of color in a VC firm, it is making sure other talented people like you get hired, but also hiring people who are not totally like you. You have to make room for different kinds of people. And how do you empower those people?"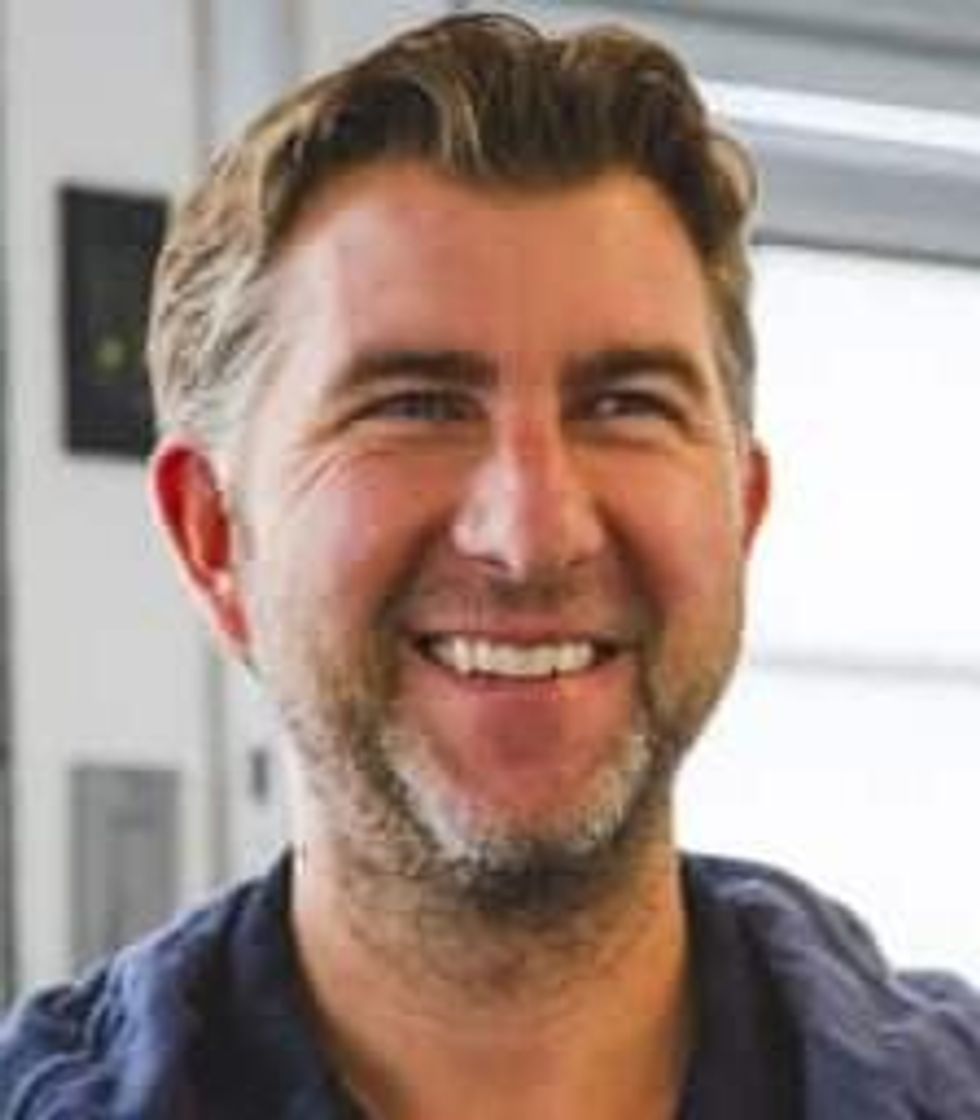 Brett Brewer, Crosscut Ventures
Brett Brewer is a co-founder and managing director of Crosscut Ventures. He has a long history in entrepreneurship, starting a "pencil selling business in 4th grade." In 1998, he co-founded Intermix Media. Under their umbrella were online businesses like Myspace.com and Skilljam.com. After selling Intermix in 2005, he became president of Adknowledge.com.
Brewer founded Santa Monica-based Crosscut in 2008 alongside Rick Smith and Brian Garrett. His advice to founders on Crosscut's website reflects his experience: "Founders have to be prepared to pivot, restart, expect the unexpected, and make tough choices quickly... all in the same week! It's not for the faint of heart, but after doing this for 20 years, you can spot the fire (and desire) from a mile away (or not)."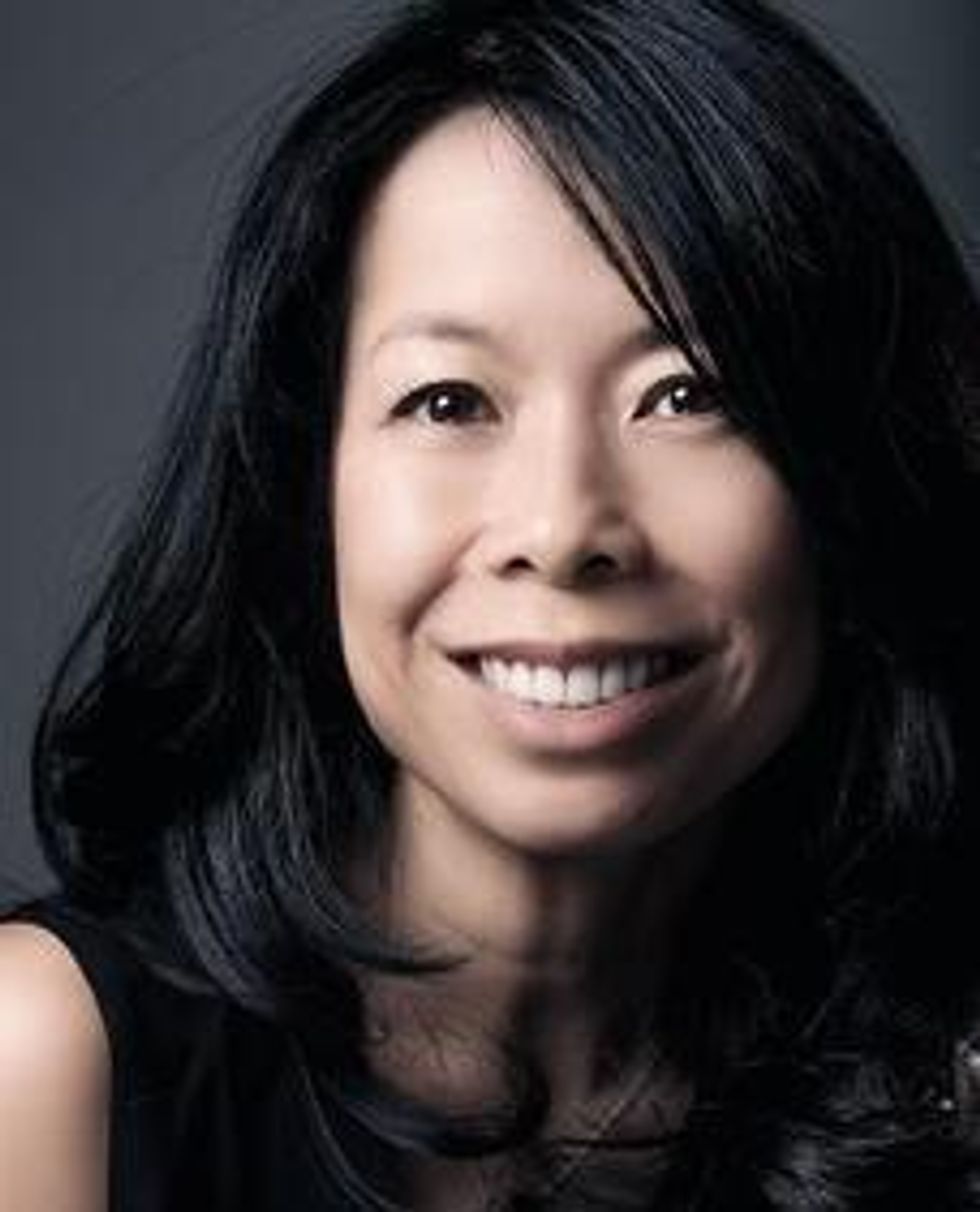 Eva Ho, Fika Ventures
Eva Ho is a founding partner of Fika Ventures, a boutique seed fund, which focuses on data and artificial intelligence-enabled technologies. Prior to founding Fika, she was a founding partner at San Francisco-based Susa Ventures, another seed-stage fund with a similar focus. She is also a serial entrepreneur, most recently co-founding an L.A. location data provider, Factual. She also co-founded Navigating Cancer, a health startup, and is a founding member of All Raise, a nonprofit that supports and provides resources to female founders and funders.
In an interview with John Livesay shortly before founding Fika, Ho spoke to how her experience at Factual helped focus what she looks for in founders. "I always look for the why. A lot of people have the skills and the confidence and the experience, but they can't convince me that they're truly passionate about this. That's the hard part — you can't fake passion."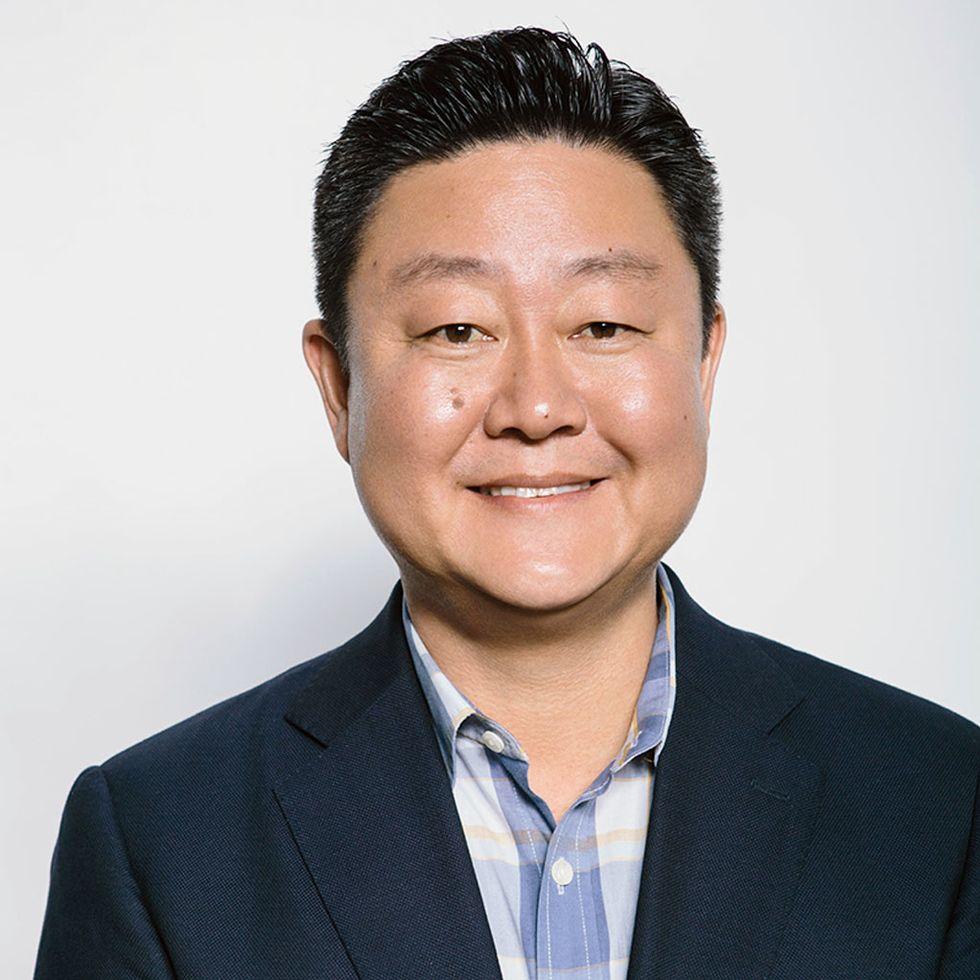 Brian Lee, BAM Ventures
Brian Lee is a co-founder and managing director of BAM Ventures, an early-stage consumer-focused fund. In an interview with dot.LA earlier this year, Lee shared that he ended up being the first investor in Honey, which was bought by PayPal for $4 billion, through investing in founders and understanding their "vibe."
"There's certain criteria that we look for in founders, a proprietary kind of checklist that we go through to determine whether or not these are the founders that we want to back…. [Honey's founders] knew exactly what they were building, and how they were going to get there."
His eye for the right vibe in a founder is one gleaned from experience. Lee is a serial entrepreneur, founding LegalZoom.com, ShoeDazzle.com and The Honest Company.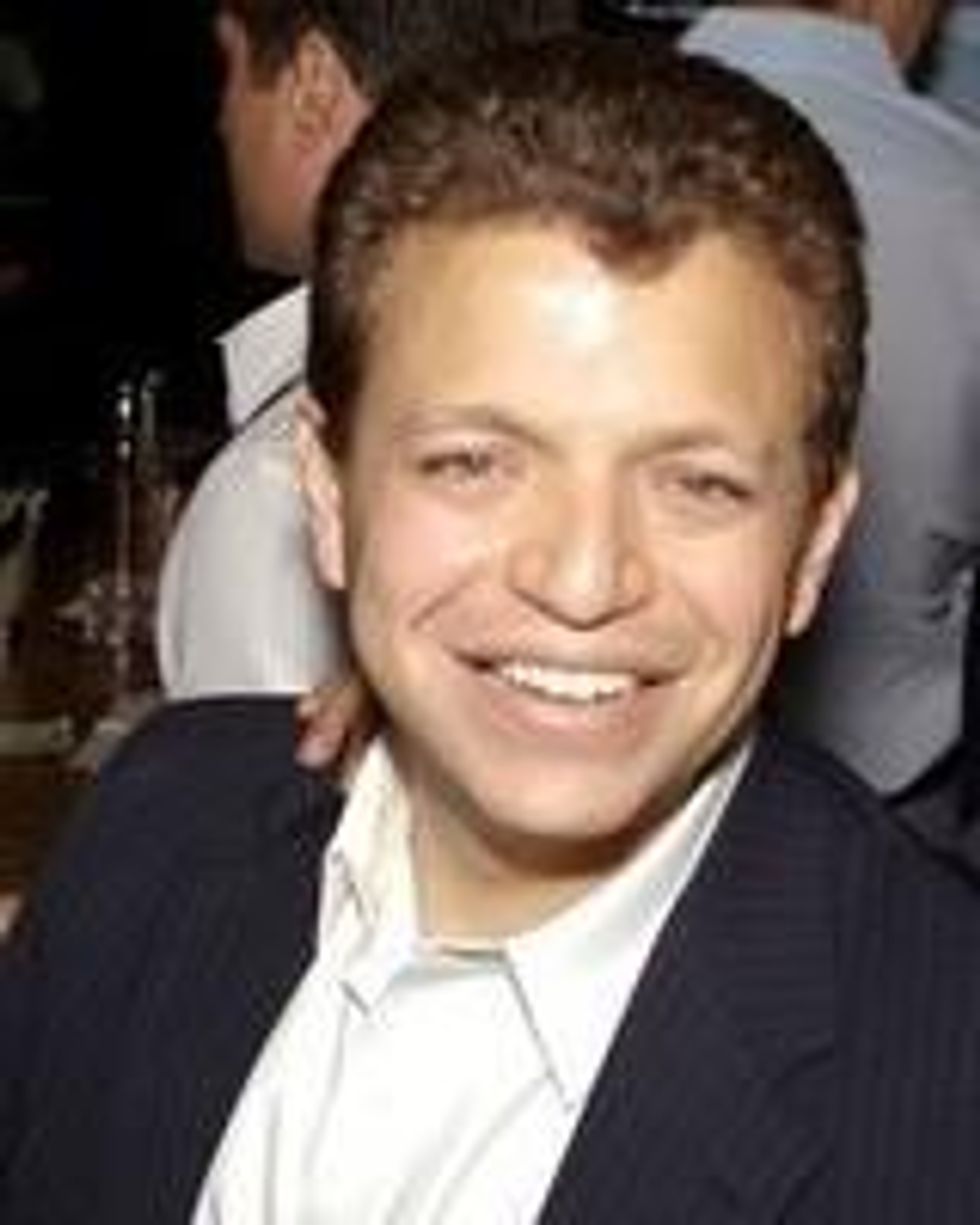 Alex Rubalcava, Stage Venture Partners
Alex Rubalcava is a founding partner of Stage Venture Partners, a seed venture capital firm that invests in emerging software technology for B2B markets. Prior to joining, he was an analyst at Santa Monica-based Anthem Venture Partners, an investor in early stage technology companies. It was his first job after graduating from Harvard, and during his time at Anthem the fund was part of Series A in companies like MySpace, TrueCar and Android.
He has served as a board member in several Los Angeles nonprofits and organizations like KIPP LA Schools and South Central Scholars.
"Warren Buffett says that he's a better businessman because he's an investor, and he's a better investor because he's a businessman. I feel the same way about VC and value investing. Being good at value investing can make you good at venture capital, and vice versa," Rubalcava said in an interview with Shai Dardashti of MOI Global.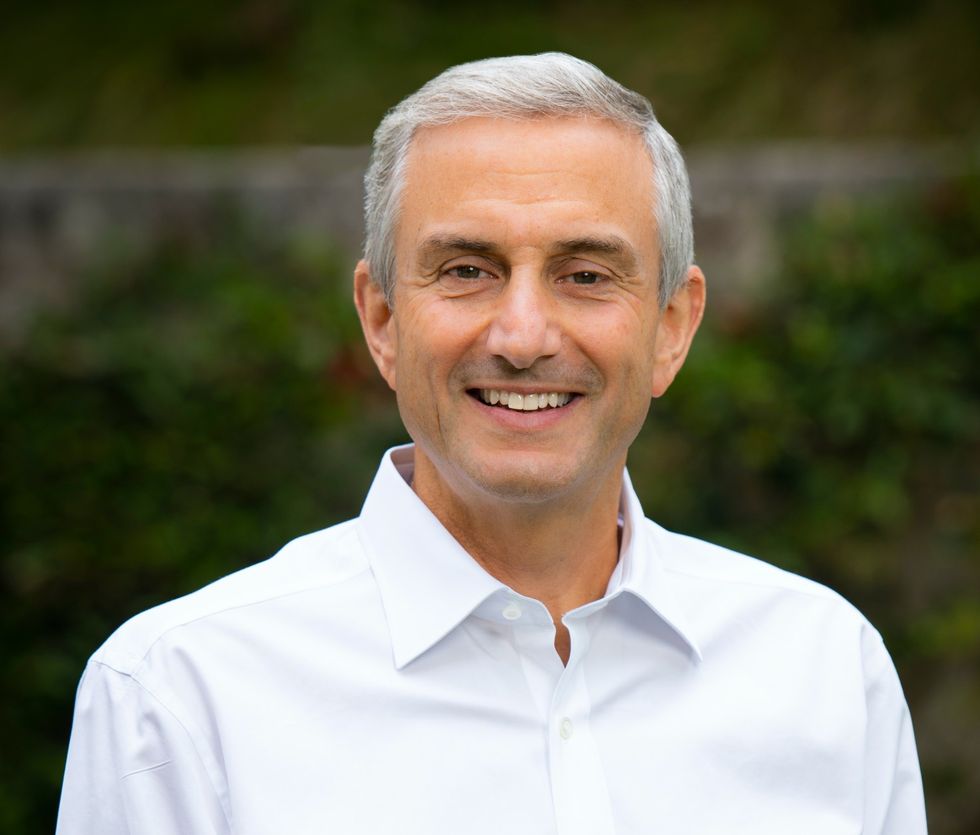 Mark Suster, Upfront Ventures
Mark Suster, managing partner at Upfront Ventures, is arguably L.A.'s most visible VC, frequently posting on Twitter and on his blog, not only about investing but also more personal topics like weight loss. In more normal years, he presides over LA's biggest gathering of tech titans, the Upfront Summit. Before Upfront, he was the founder and chief executive officer of two software companies, BuildOnline and Koral, which was acquired by Salesforce. Upfront backed both of his companies, and eventually he joined their team in 2007.
In a piece for his blog, "Both Sides of the Table," Suster wrote about the importance of passion — not just for entrepreneurs and their businesses, but for the VCs that fund them as well.

"On reflection of the role that I want to play as a VC it is clearly in the camp of passion. I really want to start my journeys only with people with whom I want to work closely with for the next 5–7 years or more. I only want to work on projects in which I believe can produce truly amazing change in an industry or in the world."
Lead art by Candice Navi.
Ben Bergman
Ben Bergman is the newsroom's senior finance reporter. Previously he was a senior business reporter and host at KPCC, a senior producer at Gimlet Media, a producer at NPR's Morning Edition, and produced two investigative documentaries for KCET. He has been a frequent on-air contributor to business coverage on NPR and Marketplace and has written for The New York Times and Columbia Journalism Review. Ben was a 2017-2018 Knight-Bagehot Fellow in Economic and Business Journalism at Columbia Business School. In his free time, he enjoys skiing, playing poker, and cheering on The Seattle Seahawks.
https://twitter.com/thebenbergman
ben@dot.la
Despite — or in many cases because of — the raging pandemic, 2020 was a great year for many tech startups. It turned out to be an ideal time to be in the video game business, developing a streaming ecommerce platform for Gen Z, or helping restaurants with their online ordering.
But which companies in Southern California had the best year? That is highly subjective of course. But in an attempt to highlight who's hot, we asked dozens of the region's top VCs to weigh in.
We wanted to know what companies they wish they would have invested in if they could go back and do it all over again.
Startups were ranked by how many votes each received. In the case of a tie, companies were listed in order of capital raised. The list illustrates how rapidly things move in startup land. One of the hottest startups had not even started when 2020 began. A number doubled or even 16x'd their valuation in the span of a few short months.
To divvy things up, we delineated between companies that have raised Series A funding or later and younger pre-seed or seed startups.
Not surprisingly, many of the hottest companies have been big beneficiaries of the stay-at-home economy.
PopShop Live, a red-hot QVC for Gen Z headquartered out of a WeWork on San Vicente Boulevard, got the most votes. Interestingly, the streaming ecommerce platform barely made it onto the Series A list because it raised its Series A only last month. Top Sand Hill Road firms Andreessen Horowitz and Lightspeed Venture Partners reportedly competed ferociously for who would lead the round but lost out to Benchmark, which was an early investor in eBay and Uber. The round valued PopShop Live at $100 million, way up from the $6 million valuation it raised at only five months prior.
Scopely, now one of the most valuable tech companies in Los Angeles, was also a top vote getter.
The Culver City mobile gaming unicorn raised $340 million in Series E funding in October at a $3.3 billion valuation, which nearly doubled the company's $1.7 billion post-money valuation from March. It is no coincidence that that was the same month stay-at-home orders began as Scopely has benefited from bored consumers staying on their couch and playing ScrabbleGo or Marvel Strike Force.
The company's success is especially welcome news to seed investors Greycroft, The Chernin Group and TenOneTen ventures, who got in at a $40 million post valuation in 2012. Upfront Ventures, BAM Ventures and M13 joined the 2018 Series C at a $710 post-money valuation.
Softbank-backed Ordermark, which flew more under the radar, also topped the list. The company's online ordering platform became a necessity for restaurants forced to close their dining rooms during the pandemic and raised $120 million in Series C funding in October.
On the seed side, two very different startups stood out. There was Pipe, which enables companies with recurring revenues to tap into their deferred cash flows with an instant cash advance, and Clash App, Inc., a TikTok alternative launched by a former employee of the social network in August.
We will have the list of Southern California's top seed startups out tomorrow.
Lead art by Candice Navi.
Ben Bergman
Ben Bergman is the newsroom's senior finance reporter. Previously he was a senior business reporter and host at KPCC, a senior producer at Gimlet Media, a producer at NPR's Morning Edition, and produced two investigative documentaries for KCET. He has been a frequent on-air contributor to business coverage on NPR and Marketplace and has written for The New York Times and Columbia Journalism Review. Ben was a 2017-2018 Knight-Bagehot Fellow in Economic and Business Journalism at Columbia Business School. In his free time, he enjoys skiing, playing poker, and cheering on The Seattle Seahawks.
https://twitter.com/thebenbergman
ben@dot.la