cancer detection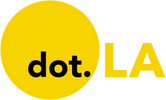 Get in the KNOW
on LA Startups & Tech
X
cancer detection
Cancer drugs have come a long way in treating late-stage patients, and one company is betting its technology can make them even more effective.

ImaginAb, the Inglewood-based cancer immunotherapy company, announced last week that it raised $12.8 million to continue to develop its technology to harness the body's immune system to tackle cancer.
It's one of many companies staking its claim in the growing world of immuno-oncology, which harnesses the body's own immune system to find and treat cancers in late-stage cancer patients.
"Our product visualizes all the T cells in the human body from head to toe," said ImaginAb CEO Ian Wilson. "So just using a standard hospital scanner, you can very quickly determine whether the treatment is working."
ImaginAb was founded 13 years ago by Anna Wu, the company's chief scientific officer and a professor at City of Hope. Its 22 employees are mostly lab scientists and clinical researchers, and the company has raised north of $60 million, according to Wilson.
Inevitably, most people will develop cancer cells at some point in their lives, but the immune system is often able to identify them and kill them. Late-stage cancers have to be treated with chemotherapy or washes of radiation, both of which come with a slew of extreme side effects. The goal of most immuno-oncology technologies like ImaginAb's is comparatively less invasive: to simply help the immune system detect hard-to-find tumors and treat them. Because immuno-oncology therapies don't work for everyone, patients in the later stages will "want to make rapid clinical decisions about what's the right treatment for them so you can extend their life," said Wilson.
ImaginAb uses medical imaging to provide doctors a way to look inside the body and see how effective checkpoint inhibitors are for the patient. Its flagship technology, a minibody agent known as CD8 ImmunoPET, binds to inflammatory cells found in tumors and acts as a signal of sorts for doctors to locate the tumor. Doctors give patients checkpoint inhibitor drugs that "unmask" the tumor to the immune system, allowing it to find it and kill the tumor. The doctor will then use medical imaging again to make sure it works.
This agent allows pharma companies to see the before-and-afters of a drug's effects on a tumor.
"If we can help drug companies have a more rapid and efficient clinical trial process [and] get their drugs registered a lot earlier, that would be fantastic," Wilson said.
ImaginAb's agent is one of many tools in the world of immuno-oncology. And while there is still no curative treatment for late-stage cancer, USC School of Pharmacy Professor Dr. Eunjoo Pacifici said it's a step in the right direction.
"Because of these new therapies providing patients new options, when the patients survive longer, it just means also that they live long enough for something else to come up that could help them if their cancer reemerges," she said.
The minibody is still in phase 2 of clinical trials, which will more or less indicate if the treatment actually works, but pharma companies can still use the technology in small applications. ImaginAb has partnerships with Merck, Pfizer and AstraZeneca. The agent is available in 20 sites in the U.S., including City of Hope and St. John's Cancer Institute in Santa Monica.
But there are larger implications for technology like this — CD8 cells play a role in rheumatoid arthritis, multiple sclerosis, most autoimmune diseases and even COVID-19.
"If you can image inflammatory cells you'd be able to give more bespoke personalized medicine," Wilson said. "You can say to patients, 'Actually, this is a better treatment for you.' It works beyond oncology."
To diagnose cancer, timing is everything.
Victor Lee, a data scientist and entrepreneur, and his wife Shirley Lee, who is a clinician and health care executive, know this better than most — in 2015 one of their closest friends, Becky Ramos, was diagnosed with Stage 4 ovarian cancer.
"Becky started exhibiting symptoms in late 2014, and saw her primary doctor in January 2015," said Shirley Lee in an email. "After three months of insurance issues, dropped balls, we finally got all of her test results and the right referral to the surgeon. That's when we got the tragic news from him that she was already at stage 4 and had she come in two months earlier, he could have operated on her."
The health care system failed her. Now, the Lees are trying to rectify it with Preveta, an AI software for providers aimed at making connections for doctors about health patterns, enabling remote care and flagging potential barriers such as insurance issues, among other services. The idea is to get urgent and sometimes overlooked care to patients often ignored by the health care system labyrinth — especially those who are Black, Latino or living in health care deserts.
Becky could have used Preveta. The 41-year-old mother of two children who brought laughter, joy and pride in her Guatemalan heritage to the Lees' lives did not get her diagnostics, authorizations and referrals in time. The surgeon told the Lees that had she come in earlier, he might have been able to save her life.

According to the National Cancer Institute, factors like race, location and education create striking disparities in outcomes for cancer patients. People of color are disproportionately affected: There are higher rates of cervical cancer incidence and death among Hispanic and African American women, higher rates of kidney cancer among Indigenous Americans and Alaska Natives and higher rates of liver cancer among Asian and Pacific Islanders than other racial and ethnic groups.
"Becky fits that profile — she's a minority, she's a woman and lived in a rural area where access to care was not so great," Victor Lee said.
Their platform works with providers, using AI algorithms to integrate data about patients and diseases. Preveta is currently used by six large medical groups and serves about 2,000 patients.
Its primary focus is urology, particularly chronic conditions and prostate cancer. These illnesses are navigated by clinicians in a way that is very structured, an algorithmic way that the software can supplement.

By knowing how certain demographics are affected by diseases, the platform assists with diagnosis. It suggests which tasks — including recurring tests — doctors can delegate to their team, and what steps can be taken to improve a patient's quality of life.
"Something that should have taken about a couple weeks to get everything in line in terms of getting her the right test, getting the insurance to authorize and pay for certain things, to refer her to the right specialists so that we knew something was happening to her; we thought it was cancer — it took three months," Lee said.
The Lees hope that their software can eventually help mitigate the disparities in health care.
Preveta will get a boost for their efforts. The company closed a $2 million seed funding round this week to continue development of their software and expand distribution. The round included investors MaC Venture Capital and TSVC, and it comes only a few months after their completion of the Techstars LA accelerator.
A number of other Los Angeles companies are also working in the health care AI field including Pearl, which focuses on dental health, and PatientPop, which helps providers grow health providers' businesses. Preveta's focus on oncology was in part determined by its ongoing and sometimes recurring nature — quality of life for patients can differ starkly, depending on provider's decisions.
Preveta hopes to expand its software to gastrointestinal illnesses, and then other types of oncological illnesses.
"There's a lot of interesting diseases and treatments in the GI space that follow this algorithm approach to data driven care coordination, and then we're also looking at the rest of oncology — specifically breast cancer, lung cancer, skin cancer," Lee said.
Biotech startup Quantgene released an at-home saliva to test for cancer risk, hoping to compete with other genetics companies as it develops even more precise ways to detect the disease.
The Santa Monica-based company, which aims to extend human life by a decade, released an at-home DNA sequencing test to the public last month to help customers understand hereditary factors that may lead to a cancer diagnosis.
This is one part of Quantgene's four-pronged cancer test, known as Serenity, that uses family history, genetics counselors, a blood test and exome sequencing to scan large chunks of DNA. The company ultimately aims to catch cancer in its first and second stages of development, before it becomes deadly.

"We hope to unlock a new era in medicine in which trained physicians can detect multiple cancers at early stages in the blood with single molecule precision," Quantgene CEO and founder Jo Bhadki said in an announcement.
People can request an at-home saliva test from Quantgene's website and have a genetic counselor interpret its results. According to the company, the cost is less than $1,000 and the test also looks at the risk for other diseases.
The company is also working on a blood test that screens for multiple cancers using a single draw. Quantgene has been working on this early-detection cancer technology for the last five years and is accepting patients via waitlist.
Earlier this week, announced it secured $6 million in funding led by Vikor Scientific, a life science company based out of South Carolina. As part of the investment, Vikor will take a stake in the company and help market Quantgene's services to its database of medical providers, establishing a presence on the East Coast.
The idea for Quantgene began at an U.C. Berkley lab. The company has raised $13 million from two previous rounds of fundraising.
The company aims to establish Los Angeles and South Carolina, where Vikor is headquartered, as "leading centers in genomics-based medical innovation."
Editor's note: This post has been updated to reflect when the saliva-test was released, correct the investment figures in funding rounds and clarify U.C. Berkeley's role in the company's development.