fastercures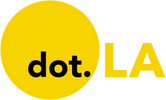 Get in the KNOW
on LA Startups & Tech
X
fastercures
Last month, Lupe Duarte read an announcement from her colleagues that City of Hope was recruiting for a COVID-19 vaccine trial. The mother of three, who also cares for her infirm parents, volunteered immediately.
This afternoon the 48-year old project manager became the first patient to get a dose of the vaccine developed by a team of researchers at City of Hope.
She's part of the biotech institution's phase 1 trial, which tests a drug's safety typically over one to two years. The process is likely to last just three months as regulators speed up approval to deal with the pandemic. The next stage, expected to span about eight months, would test on more volunteers and further assess safety and efficacy.
City of Hope is one of only a handful of Southern California organizations that are working on a vaccine. Their shot will require two doses and must be stored about 60 degrees below celsius, but the team is looking into whether it can be freeze dried and stored at room temperature.
"I think a lot of people still fear the clinical trial aspect," said Duarte, who is expecting a few check-in calls this weekend and plans to visit the clinic for regular blood samples. "There is no doubt in my mind that this is safe for me."
Duarte is no stranger to the trial process. She's worked in clinical research since 1996, beginning with prostate and lung cancer studies. Over this next year, as Duarte is monitored and observed for side effects to the vaccine, she'll experience clinical trials as a patient instead.
"If I'm healthy and I'm eligible and I get to participate, why shouldn't I?" she said. "I get to help others, like our cancer patients have done over the years."
She wants more people of color and Latinos, who have been especially hard hit in the pandemic, to participate in clinical trials.
Across the country, an estimated 237 biotech companies and research labs have joined the race to develop their own vaccinations as pharmaceutical giants prepare for the first wave of mass distributions. Just 38 of those, including the vaccine from City of Hope, have started clinical testing.
Very few companies will pull it off. Over 90% of clinical trials fail, said Esther Krofah, executive director of the Milken Institute's FasterCures. Her team has tracked vaccine makers since March, when just a couple dozen companies had entered phase 1 trials.
"We need to make sure we have incentives for second and third generation vaccines, to get as many of them over the finish line," she said. "The goal would be to have a handful or more that can meet the global demand."
Krofah said factors like temperature storage matter most when it comes time to distribute. But some vaccines in development do have a leg up, she said, including those requiring just a single dose.
"Those are very hopeful in that you might be able to scale without the burden of somebody coming back twice," she said.
Don J. Diamond, a City of Hope professor and vaccine researcher, said his team received the Federal Drug Association's go-ahead to start human trials for the vaccine a few weeks ago. Their vaccine utilizes a synthetic platform technology called an MVA to trigger the immune system by stimulating antibodies and T cells.
Duarte and her five siblings rotate as caretakers for their mother, who is bed-bound and immunocompromised. Her father was recently diagnosed with prostate cancer. The vaccination gives her some sense of relief that she won't put her parents at risk.
"Cancer doesn't stop," she said by Zoom, hours before she would drive from her home in Glendora to the clinic in Duarte. "We still have to continue taking care of our parents."
In 28 days, Duarte will be back for her second dose.
From Your Site Articles
Related Articles Around the Web
While the world eagerly waits for any sign of a cure to COVID-19, the Santa Monica-based Milken Institute has launched a publicly accessible spreadsheet to help the public and policymakers track progress of possible treatments and vaccines. It is developed and maintained by FasterCures, a division of Milken, along with an advisory council of former FDA chiefs, industry leaders, and a Nobel Laureate researcher.
"As we're following what's going on in research and development, there was so much out there that we felt like it would be a public service for interested stakeholders to pull it all together," Brenda Huneycutt, Director of FasterCures, told dot.LA.

The treatments and vaccines aren't listed in any particular order. FasterCures did not want to be put in the position of ranking which treatments show the most potential or endorsing certain approaches.
"That's for the experts," said Huneycutt. "We can't say which ones are most promising because things are changing so quickly."
This week, the first patients in a clinical trial for a potential COVID-19 vaccine were given shots at Kaiser Permanente Research Institute in Seattle. Experts have said a treatment will likely be developed before a vaccine, which could take up to a year to get to the public, according to the U.S. FDA Commissioner Stephen Hahn.
FasterCures will continue updating the list, which will grow – hopefully sooner rather than later – to include FDA-approved remedies.
"We seek to accelerate efforts to find new treatments or vaccines, amplify what's working, hold the system and its players accountable, and expand the global discussion about how to create durable, long term solutions," Esther Krofah, executive director of FasterCures, said in a statement. "COVID-19 is putting that approach to the test. We hope to be a resource promoting effective approaches and strategies."
From Your Site Articles
Related Articles Around the Web