milken institute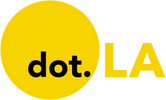 Get in the KNOW
on LA Startups & Tech
X
milken institute
This week, I sat down with Jeremy Milken, a partner at Watertower Ventures. Jeremy doesn't grant many interviews, so it was great to get to know him better on this episode of the L.A. Venture podcast.
Watertower Ventures is a well established seed-stage investment firm that invests in industries with shifting paradigms, particularly in consumer, SaaS enterprise, fintech, real estate tech, media and gaming industries. It just started investing out of its new $50 million Fund II.
Jeremy focuses on SaaS enterprises, and is a six-time founder with four successful exits. His most recent company is WorkSpace, which streamlined operations and asset management for businesses, and which he funded through bootstrapping.
He sold the company in 2019 and joined Watertower, where he works closely with his good friend Derek Norton, Watertower founder, who brought him onto the team.
Jeremy and I discussed how he understands the interplay between venture capital and private equity as it applies to his family's business, The Milken Institute, which will be hosting its annual global conference in October.
We also talked about his entrepreneurial journey, the ups and downs he's faced as a founder on the road to Watertower and why it's best for him to not work with the Milken Institute, instead pursuing his own interests.
Jeremy and I also discussed his business insights as an investor, his perspective on the future of venture capital, his wife's podcast "Flexible Neurotic" and his amateur jazz piano skills.
Jeremy Milken is a general partner at Watertower Ventures.
"I mean, I could sit here in this room and try and convince you how smart I am and everything, but I don't know anything. Okay. I don't know anything more than anybody else. And I think it's an important lesson, right?" — Jeremy Milken
dot.LA Engagement Intern Colleen Tufts contributed to this post.
Want to hear more of L.A. Venture? Listen on Apple Podcasts, Stitcher, Spotify or wherever you get your podcasts.

Correction: An earlier version of this post introduced Jeremy Milken as a partner at WatchTower Ventures. He is a partner at Watertower ventures.
From Your Site Articles
Related Articles Around the Web
The conference normally takes place in May but as a crucial source of revenue to the non-profit organization – with ticket packages in the thousands of dollars and lucrative sponsorships – organizers did not want to wait another year to convene.
"We also look forward to the spring of 2022, when we will convene for the 25th annual Global Conference and expand on the issues discussed in October," Michael Klowden, CEO of the Milken Institute said in a statement. "The past year drove us to reflect on how we live, what we believe, and what matters most."
The gathering normally attracts 4,000 attendees from more than 70 countries to the Beverly Hilton to hear from luminaries from the worlds of finance, politics and medicine. Milken has a full-time staff of about 25 working on the conference year round and another 100 who pitch in once the date gets closer.
Even with vaccinations now open to anyone 16 years or older in California, many have expressed skepticism about returning to conferences after a year of social distancing and Zoom meetings. Almost half of respondents in the dot.LA VC Sentiment Survey said they do not think they want to go to a conference until the first half of next year.
California Gov. Gavin Newsom has said California will fully reopen June 15, as long as vaccines are available to anyone.
Vox Media's Code Conference also announced
it will return in-person this Fall in Beverly Hills and that event will be held even earlier than Milken's, in September.
From Your Site Articles
Related Articles Around the Web
Last month, Lupe Duarte read an announcement from her colleagues that City of Hope was recruiting for a COVID-19 vaccine trial. The mother of three, who also cares for her infirm parents, volunteered immediately.
This afternoon the 48-year old project manager became the first patient to get a dose of the vaccine developed by a team of researchers at City of Hope.
She's part of the biotech institution's phase 1 trial, which tests a drug's safety typically over one to two years. The process is likely to last just three months as regulators speed up approval to deal with the pandemic. The next stage, expected to span about eight months, would test on more volunteers and further assess safety and efficacy.
City of Hope is one of only a handful of Southern California organizations that are working on a vaccine. Their shot will require two doses and must be stored about 60 degrees below celsius, but the team is looking into whether it can be freeze dried and stored at room temperature.
"I think a lot of people still fear the clinical trial aspect," said Duarte, who is expecting a few check-in calls this weekend and plans to visit the clinic for regular blood samples. "There is no doubt in my mind that this is safe for me."
Duarte is no stranger to the trial process. She's worked in clinical research since 1996, beginning with prostate and lung cancer studies. Over this next year, as Duarte is monitored and observed for side effects to the vaccine, she'll experience clinical trials as a patient instead.
"If I'm healthy and I'm eligible and I get to participate, why shouldn't I?" she said. "I get to help others, like our cancer patients have done over the years."
She wants more people of color and Latinos, who have been especially hard hit in the pandemic, to participate in clinical trials.
Across the country, an estimated 237 biotech companies and research labs have joined the race to develop their own vaccinations as pharmaceutical giants prepare for the first wave of mass distributions. Just 38 of those, including the vaccine from City of Hope, have started clinical testing.
Very few companies will pull it off. Over 90% of clinical trials fail, said Esther Krofah, executive director of the Milken Institute's FasterCures. Her team has tracked vaccine makers since March, when just a couple dozen companies had entered phase 1 trials.
"We need to make sure we have incentives for second and third generation vaccines, to get as many of them over the finish line," she said. "The goal would be to have a handful or more that can meet the global demand."
Krofah said factors like temperature storage matter most when it comes time to distribute. But some vaccines in development do have a leg up, she said, including those requiring just a single dose.
"Those are very hopeful in that you might be able to scale without the burden of somebody coming back twice," she said.
Don J. Diamond, a City of Hope professor and vaccine researcher, said his team received the Federal Drug Association's go-ahead to start human trials for the vaccine a few weeks ago. Their vaccine utilizes a synthetic platform technology called an MVA to trigger the immune system by stimulating antibodies and T cells.
Duarte and her five siblings rotate as caretakers for their mother, who is bed-bound and immunocompromised. Her father was recently diagnosed with prostate cancer. The vaccination gives her some sense of relief that she won't put her parents at risk.
"Cancer doesn't stop," she said by Zoom, hours before she would drive from her home in Glendora to the clinic in Duarte. "We still have to continue taking care of our parents."
In 28 days, Duarte will be back for her second dose.
From Your Site Articles
Related Articles Around the Web