snap inc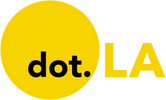 Get in the KNOW
on LA Startups & Tech
X
snap inc
Photo by James Opas | Modified by Joshua Letona
"Moves," our roundup of job changes in L.A. tech, is presented by Interchange.LA, dot.LA's recruiting and career platform connecting Southern California's most exciting companies with top tech talent. Create a free Interchange.LA profile here—and if you're looking for ways to supercharge your recruiting efforts, find out more about Interchange.LA's white-glove recruiting service by emailing Sharmineh O'Farrill Lewis (sharmineh@dot.la). Please send job changes and personnel moves to moves@dot.la.
***
Technology industry veteran Robert J. Farrell was named chief executive officer of healthcare AI platform mPulse Mobile. Farrell previously served as the CEO of GlobalTranz.
Blockchain marketplace Dibbs appointed Ben Plomion chief marketing officer and Bill Plumeri chief compliance officer. Prior to Dibbs, Plomion served as GumGum's CGO, while Plumeri was the director of institutional compliance at BlockFi.
Appia Bio, a biotechnology company developing engineered cell therapies for cancer patients, appointed Jason Damiano as chief scientific officer and Margo Roberts to its board of directors. Damiano was previously the vice president of biology at UNITY Biotechnology, while Roberts served as the principal scientist and director of immune and cell therapy at Cell Genesys.
ImmPACT Bio—a clinical-stage company dedicated to the discovery of transformative chimeric antigen receptor(CAR) T-cell therapies for cancer patients—named Vikram Lamba as chief financial officer and head of business development. Lamba previously served as CFO at ChromaCode, Inc.
Allen Media Group promoted Christopher Malone from external vice president and head of corporate development to chief financial officer.
Spotter, a startup that monetizes Youtubers' library catalogs in exchange for cash, welcomed former Collective chief marketing officer Galvea Kelly as CMO.
Creator startup Jellysmack tapped fintech veteran Dov Marmor as chief business officer and head of JellyFi.
Matthew Koontz joined tv performance advertising platform tvScientific as head of product. A seasoned product management executive, Koontz has worked at Hulu, Xandr and Snap Inc.
From Your Site Articles
Related Articles Around the Web
Courtesy of Snap Inc.
Following a pretty dismal earnings report last week, Snap Inc.'s ongoing financial struggles continue to spook investors, and over a dozen investment banks and brokerage firms have issued downgrades on its stock.
Bloomberg reported Monday that over a dozen brokerages and investment banks issued a downgrade recommendation on Snap stock. A downgrade, while technically just an advisory, is a key indicator to the rest of the market how well – or, in Snap's current case, how poorly – analysts expect the stock to perform in coming months, and could trigger further sell-offs if the recommendation is to dump shares instead of hold.
The company's struggle to turn its camera app into a profitable, value-generating machine is clear in its financial statements. As Seeking Alpha noted yesterday, Snap's second quarter earnings showed operating costs increased nearly 30% year-over-year, while the company continues to operate at a loss.
Snap declined to comment.
Snapchat saw its daily active user count increase 18% annually to 347 million, but a growing audience doesn't mean much if the social media giant can't monetize it.
Snap's net loss in the second quarter of this year totaled $422 million, on revenues of $1.1 billion. The net loss was a steep increase from the same time last year, when it posted losses of $152 million.
After its earnings report Thursday, Snap stock sank over 26%. In the past 12 months, its value has dropped roughly 87%.
Equity researchers firm MoffettNathanson also branded Snap stock with a downgrade. In a letter Friday, the group said it "rarely ever" decides to issue a stock downgrade right after an awful quarterly report in a string of lackluster earnings statements, and claimed the last time it posted such a warning was "decades ago."
"We have lost confidence in the company's leadership team and their ability to forecast their business," MoffettNathanson wrote. "Given the losing hand that Snap is now facing combined with the apparent lack of valuation support and the need to preserve free cash flow, absent a take-out, there really does not appear to us a compelling reason to buy this stock."
(Disclosure: Snap is an investor in dot.LA)
Sam Blake
Nine-second news stories, podcasts designed for road trippers and digital companions for those suffering from a chronic illness. These are some of the ideas behind the latest cohort accepted to Snap's Yellow Accelerator.
The nine companies chosen will each receive $150,000 and participate in a 14-week curriculum to help develop their businesses. The program will culminate in late April with a demo day.
Launched in 2018 and now on its fourth class, Snap's accelerator targets companies at the intersection of tech and creativity. It's part of Snap's Yellow program, a strategy to connect the Santa Monica-based company to players working in adjacent industries like entertainment, ecommerce and mobile apps.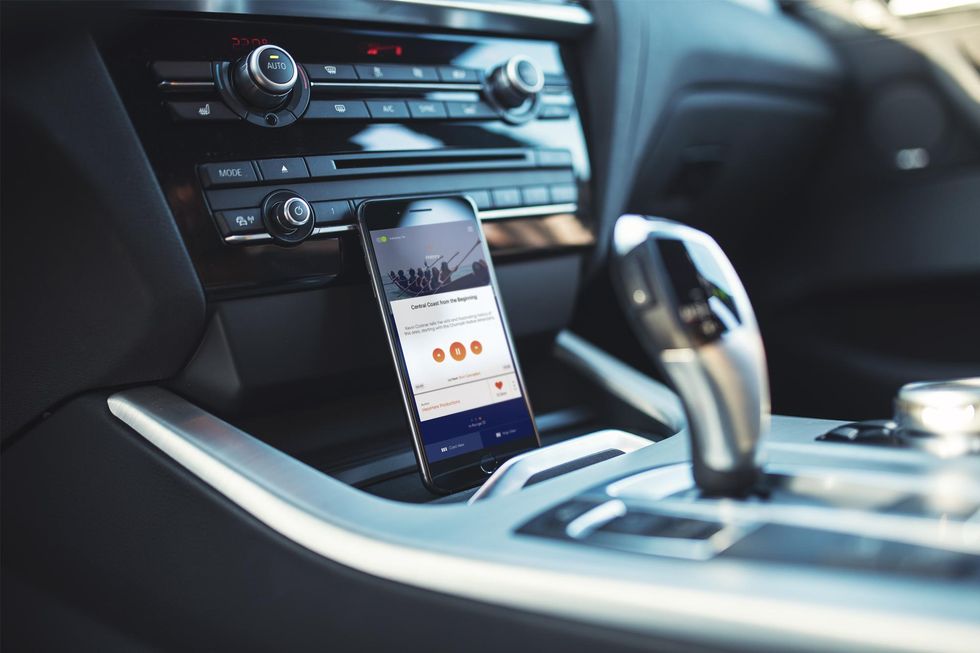 Mobile entertainment app HearHere tells roadtrippers stories about the places through which they pass.
This new cohort will be 100% remote. Five of the nine companies are run by founders of color, Snap said.

Elly Health: The L.A.-based digital health app is focused on supporting patients with chronic conditions. Users receive mobile content tailored to their physical issues like daily meditations, exercise routines, symptom management tips and psychosocial support. Founded in 2019, the company has backing from Google and Bayer.
Givingli: Conceived after planning their 2017 wedding, Nicole Emrani and Ben Green founded this L.A.-based gift-giving company to facilitate customized, digital greeting cards and e-gifts. Givingli also participated in Snap's most recent Yellow Collabs programs, for which it developed a Snap Mini app that lives in Snapchat.
HearHere: Launched in August 2020, this mobile entertainment app tells roadtrippers stories about the places through which they are traveling. With 3,500 stories at launch, focused on the United States' southern and western regions, the company plans to publish more 10,000 stories from across the U.S. in 2021.
Kargoo: Helping users shop online in foreign markets by connecting them to travelers who fulfill the delivery, either by bringing it directly to the user or via Kargoo. This L.A.-based company founded in 2018 uses a network of verified gig-worker travelers and offers a tech solution for order tracking.
Popcrn: An L.A.-based professional marketplace designed for models, stylists and film specialists. Users can showcase their creative portfolio; publish projects and find collaborators; and follow other creators, brands and industries for inspiration.
StarNews: This company aims to unlock Africa's mobile video market. With offices in Santa Monica and South Africa and distribution and marketing partnerships with pan-African mobile operators like MTN and Orange, StarNews connects celebrities, brands and content makers with the tens of millions of youth across Africa.
Vinohead: A wine newsletter aiming to become a lifestyle brand geared toward Millennial and Gen Z wineheads. It provides reviews and recommendations, and hosts meetups and events to help younger vinophiles discover, experience and purchase wine.
Volv: A media company that provides nine-second articles using a combined human + AI approach with a goal of removing all hints of bias, Volv aims to make reading the news "as easy as swiping on Tinder." The L.A.-based media company founded in 2019 is now expanding beyond news into other categories as well, like cryptocurrency and mental health.
Waffle Journal: A platform for group journaling, designed to help long-distance families and friends stay connected by sharing their thoughts and milestones in writing with each other.