jellysmack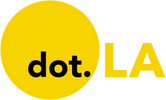 Get in the KNOW
on LA Startups & Tech
X
jellysmack
Image from Jellysmack
The creator economy startup Jellysmack is expanding its platform to include TikTokers, the New York-based company announced Wednesday.
Jellysmack's A.I. technology, proprietary data and video editing tools had been limited to long-form YouTubers. The new initiative is meant to help TikTok creators spread their content across multiple platforms and explore long-form content creation. Additionally, creators already in their program can now explore short-form content syndication.
Jellysmack will distribute TikTok creators' content across platforms such as Facebook Reels, YouTube Shorts, TikTok and Snapchat Spotlight. Short-form creators with at least 50,000 followers and 500 videos are eligible to apply for the program. So far, 30 high-profile TikTok creators, including Nick Smithyman and Lindy and Jlo, have joined the program.
"TikTok's explosive growth has fostered a new crop of incredibly talented creators, but TikTok alone isn't enough to make a living," Jellysmack President Sean Atkins said in a statement. "Creators who can expand onto multiple platforms have a massive growth and earnings opportunity, and Jellysmack enables creators to do it all—with no extra work."
The expansion is meant to help TikTok creators find new ways to grow their audiences and monetize their content. TikTok has previously faced criticism for what many see as its creator fund's insubstantial payouts, though the platform has recently announced new ways for users to make money on their content.
Jellysmack reached unicorn status in 2021. It now has over 100 employees working out of L.A. and a number of local creators on its roster. It recently acquired a YouTube analytics company to bolster its creator program.
As creators navigate the increasing need to build audiences across multiple platforms, a handful of startups are competing on tools that can make their work profitable. Jellysmack and its Los Angeles-based competitor Spotter have both invested in licensing old YouTube videos in order to sell ads against them, while ventures like Creative Juice are finding new ways to fund artists working in the creator economy.
From Your Site Articles
Related Articles Around the Web
Photo by Wachiwit/ Shutterstock
This is the web version of dot.LA's daily newsletter. Sign up to get the latest news on Southern California's tech, startup and venture capital scene.
Nik Shaw, a filmmaker from Santa Monica, has built a legitimate creator business—racking up more than 1 million subscribers to his "live-action anime" YouTube channel and earning revenue through ads and brand deals.
But even after finding success, when Shaw tried to convince traditional investors to bet on his business, he was met with no shortage of puzzled looks from bankers and other money men who couldn't seem to wrap their heads around the idea of a profit-making YouTube channel.
"No one would invest—it was like you'd walk in there and get laughed out of the room," Shaw recently told me. "They would just be like, 'Wait, you want me to invest in a YouTube channel? What does that even mean?'"
Luckily for Shaw, where the old guard are befuddled, a new crop of startups see an investment opportunity. Shaw recently received a $75,000 check from fintech startup Creative Juice, which launched a $50 million fund in April to underwrite creator businesses. The funds have helped Shaw cover the costs of a particularly expensive video and hire a team that runs his social media and allows him to upload shorter videos more often.
"It just opened more possibilities," Shaw said of the Creative Juice funding.
San Francisco-based Creative Juice, which raised a $15 million Series A in April, is focused on backing up-and-comers and the "middle class" of the creator economy, according to Dustin Blank, the company's Los Angeles-based head of creator partnerships and investments. The firm infuses creators with capital in exchange for a share of their advertising revenues—usually about 15% to 25%—over the life of agreements that range from six months to three years in length.
Other startups are deploying a similar model in providing creators with cash in exchange for content revenues, especially on YouTube. Los Angeles-based Spotter raised $200 million in February to license the ad revenue rights to YouTubers' previous uploads, while creator economy company JellySmack, which has a significant L.A. presence, plans to spend $500 million on licensing YouTubers' libraries.
On that evidence, the old-school investors who turned down Shaw may well be behind the times—though, as with any investment, there is a chance that some of these bets on YouTubers won't pay off. For Creative Juice, the hope is that creators will use its funds to further grow their revenues and generate returns for the fintech firm, which also offers banking products and other tools for creators.
"There is this stable income and recurring revenue every month," Blank said of the creator business model. "It's just taking the time to dig into the details and embrace this changing landscape —the creator economy—that actually does have strong business fundamentals." — Christian Hetrick

Creator economy startup Jellysmack has acquired AMA Digital, a Chicago-based YouTube analytics company, for an undisclosed amount.
Jellysmack said Tuesday that it will use AMA's data analytics to boost its creator program, which helps roughly 500 content creators grow their audiences and revenues. The company, which has more than 120 employees in Los Angeles and partners with over 80 L.A.-based creators, uses A.I. technology, proprietary data and video editing tools to optimize and launch videos on YouTube, TikTok, Snapchat and other platforms.
"We believe Jellysmack offers the best tech stack available in the creator economy, and the acquisition of AMA will further strengthen our core product to better serve our creator partners," Michael Philippe, Jellysmack's co-founder and co-CEO, said in a statement.
Founded in 2019 by Mateo Price, Chicago-based AMA claims to use proprietary data and technology to help YouTubers increase their revenue and viewership. The company says it has generated millions of dollars in incremental revenue for its creators—including popular YouTubers Jesser, Ali Abdaal and Dylan Lemay, among others—who collectively have 60 million subscribers. As part of the deal, Price will join Jellysmack as director of YouTube development.
In addition to enhancing its creator program, Jellysmack said AMA's platform will help with its catalog licensing business, as well. In January, the company announced it would spend $500 million to license the monetization rights to YouTube creators' back catalogs. The business of YouTube catalogs as lucrative assets has quickly gained ground, with L.A.-based Spotter also offering upfront payments to license YouTubers' libraries.
Founded in 2016, New York-based Jellysmack's most recent funding round, announced in May 2021, was led by Japanese investment giant SoftBank. While the startup did not disclose the size of the investment, PitchBook data indicates that Jellysmack raised $950 million at a $3 billion valuation. (A company spokesperson would only disclose the startup's valuation as over $1 billion.) Jellysmack claims its managed content generates 10 billion global monthly video views and reaches 125 million unique U.S. users. Its roster of creators includes YouTubers like MrBeast, PewDiePie and Karina Garcia.
The AMA deal is Jellysmack's second-ever acquisition, following the November purchase of A.I. video editing technology company Kamua.
From Your Site Articles
Related Articles Around the Web