jellysmack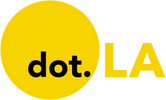 Get in the KNOW  
  on LA Startups & Tech  
X
jellysmack
Courtesy of Jellysmack
Creator economy startup Jellysmack is rounding out its offerings for content creators with its new original content division, JellySmash Productions.

Having piloted the program for a year, JellySmash is officially launching with 12 creators, including TikToker Spicyycam and YouTuber Karina Garcia. The creator studio will fund the production process and offer data-driven ideation, filming, editing and thumbnail design.
"We found out in conversations with a number of our top creators that some of them were experiencing creator burnout or looking to carve out time, but still struggling to keep up with the algorithm," says JellySmash Vice President of Studios Aaron Godfred. But with the addition of the production studio, Godfred hopes to alleviate some of the time-consuming aspects of the content creation process.
Take Spicyycam, a TikToker who tests spicy foods, for example: in initial creative meetings, the team discussed how to broaden the creator's content beyond TikTok's short-form videos since longer videos typically earn more ad revenue. JellySmash's team also does the work of coordinating with specific venues in case the creator decides they want to film at a different location than the studio.
Initially, creators can test the new program with a trial production for four videos before joining the studio. From there, creators can film eight videos over the span of three days—setting them up with a backlog of content to release over the next few months. While creators will own the content, JellySmash will receive some of the ad revenue from each video.
Within the studio, Godfred says, the production team aims to highlight each individual creator. By using different producers and directors, Godfred says, JellySmash can utilize editing and filming techniques to present the space in unique ways. Adding that creators can also bring in their own ways to individualize the studio. Admittedly, discerning viewers may be able to notice similar backgrounds in different creators' videos, but the intent is to personalize the space.
"The goal is to make it feel as organic as possible," Godfred says. "We're really looking to make it like the creator is the star, not necessarily the space."
Half of JellySmash's creator roster was sourced from Jellysmack's Creator Program based on the needs of its top performers. JellySmash also added three TikTok creators—a recent expansion for the company, which previously focused primarily on long-form content. Godfred says the studio aims to produce 10 videos per month for its TikTok creators as well as assist them in fleshing out their multi-platform presence.
As JellySmash expands its platform offerings, it also hopes to grow into new genres too. The studio is staffing up a true crime section as well as a "React Lab," which will provide licensed clips for creators to use in reaction videos—a format Godfred calls "the language of the internet."
Ultimately, Godfred says, "We think of ourselves as much as coaches as we are producers for our partners."
Photo by James Opas | Modified by Joshua Letona
"Moves," our roundup of job changes in L.A. tech, is presented by Interchange.LA, dot.LA's recruiting and career platform connecting Southern California's most exciting companies with top tech talent. Create a free Interchange.LA profile here—and if you're looking for ways to supercharge your recruiting efforts, find out more about Interchange.LA's white-glove recruiting service by emailing Sharmineh O'Farrill Lewis (sharmineh@dot.la). Please send job changes and personnel moves to moves@dot.la.
***
Technology industry veteran Robert J. Farrell was named chief executive officer of healthcare AI platform mPulse Mobile. Farrell previously served as the CEO of GlobalTranz.
Blockchain marketplace Dibbs appointed Ben Plomion chief marketing officer and Bill Plumeri chief compliance officer. Prior to Dibbs, Plomion served as GumGum's CGO, while Plumeri was the director of institutional compliance at BlockFi.
Appia Bio, a biotechnology company developing engineered cell therapies for cancer patients, appointed Jason Damiano as chief scientific officer and Margo Roberts to its board of directors. Damiano was previously the vice president of biology at UNITY Biotechnology, while Roberts served as the principal scientist and director of immune and cell therapy at Cell Genesys.
ImmPACT Bio—a clinical-stage company dedicated to the discovery of transformative chimeric antigen receptor(CAR) T-cell therapies for cancer patients—named Vikram Lamba as chief financial officer and head of business development. Lamba previously served as CFO at ChromaCode, Inc.
Allen Media Group promoted Christopher Malone from external vice president and head of corporate development to chief financial officer.
Spotter, a startup that monetizes Youtubers' library catalogs in exchange for cash, welcomed former Collective chief marketing officer Galvea Kelly as CMO.
Creator startup Jellysmack tapped fintech veteran Dov Marmor as chief business officer and head of JellyFi.
Matthew Koontz joined tv performance advertising platform tvScientific as head of product. A seasoned product management executive, Koontz has worked at Hulu, Xandr and Snap Inc.
Image from Jellysmack
The creator economy startup Jellysmack is expanding its platform to include TikTokers, the New York-based company announced Wednesday.
Jellysmack's A.I. technology, proprietary data and video editing tools had been limited to long-form YouTubers. The new initiative is meant to help TikTok creators spread their content across multiple platforms and explore long-form content creation. Additionally, creators already in their program can now explore short-form content syndication.
Jellysmack will distribute TikTok creators' content across platforms such as Facebook Reels, YouTube Shorts, TikTok and Snapchat Spotlight. Short-form creators with at least 50,000 followers and 500 videos are eligible to apply for the program. So far, 30 high-profile TikTok creators, including Nick Smithyman and Lindy and Jlo, have joined the program.
"TikTok's explosive growth has fostered a new crop of incredibly talented creators, but TikTok alone isn't enough to make a living," Jellysmack President Sean Atkins said in a statement. "Creators who can expand onto multiple platforms have a massive growth and earnings opportunity, and Jellysmack enables creators to do it all—with no extra work."
The expansion is meant to help TikTok creators find new ways to grow their audiences and monetize their content. TikTok has previously faced criticism for what many see as its creator fund's insubstantial payouts, though the platform has recently announced new ways for users to make money on their content.
Jellysmack reached unicorn status in 2021. It now has over 100 employees working out of L.A. and a number of local creators on its roster. It recently acquired a YouTube analytics company to bolster its creator program.
As creators navigate the increasing need to build audiences across multiple platforms, a handful of startups are competing on tools that can make their work profitable. Jellysmack and its Los Angeles-based competitor Spotter have both invested in licensing old YouTube videos in order to sell ads against them, while ventures like Creative Juice are finding new ways to fund artists working in the creator economy.