cancer treatment
The next wave of cancer treatments uses the body's own immune system rather than chemotherapy or radiation to kill cancer cells. Treatments are being developed by two Southern California pharma companies.

Last week, one of the biggest players in cell therapy, Kite Pharma, announced it will work with the cancer startup Appia Bio to create breakthrough drugs.
Under the agreement, Westwood-based Appia Bio (which came out of stealth in May) and Kite Pharma will develop CAR-T cell therapies, a promising new treatment that aims to eliminate cancer cells and strengthen the immune system's response to flag and fight these cells in the future. The deal could be worth up to $875 million for Appia Bio, according to the two companies.
The deal highlights a growing, collaborative ecosystem in Los Angeles reminiscent of the biotech community in San Diego. Pharma giant Gilead Sciences announced in 2017 it would acquire Kite Pharma in a nearly $12 billion deal, pointing to a growing interest in Los Angeles' bioscience community made up of university-to-startup pipelines like Appia, which has founders from UCLA, USC and CalTech.
Appia Bio will be responsible for doing preclinical and early clinical research of engineered cells provided by Kite, and Kite Pharma will be responsible for developing, manufacturing and commercializing the therapies.
Unlike most cell therapies that come from cells of the patient, known as autologous cell therapy, Appia Bio will use the cells of other people, known as allogeneic cell therapy. The company's patented technology, ACUA, uses allogeneic cells to generate iNKT cells, which may be less likely to be rejected by the patient's immune system.
"We hope to provide allogeneic cell therapy as a broadly accessible next-generation therapeutic option for oncologists and their patients," said Appia Bio CEO JJ Kang in an email.
Appia Bio hopes this will create safe therapies at scale, allowing doctors to start treatment almost immediately instead of making late-stage cancer patients wait long time periods as their cells are engineered.
Kang said they partnered with Kite because it already had manufacturing facilities as well as an infrastructure for development and research.
This isn't Kite Pharma's first foray into CAR-T cell therapies. The FDA approved one of the pharma company's CAR-T treatments for a type of lymphoma cancer in 2017, and another was approved for what's known as mantle cell lymphoma cancer last year.
From Your Site Articles
Related Articles Around the Web
ImmixBio, a West L.A.-based startup developing cancer therapies, announced on Friday it submitted a confidential filing to go public.
Ilya Rachman, chief executive of the nine-year-old company which has developed a combination therapy meant to prevent cancers from resisting treatments and evolving, would not specify how many shares will be offered or the price range.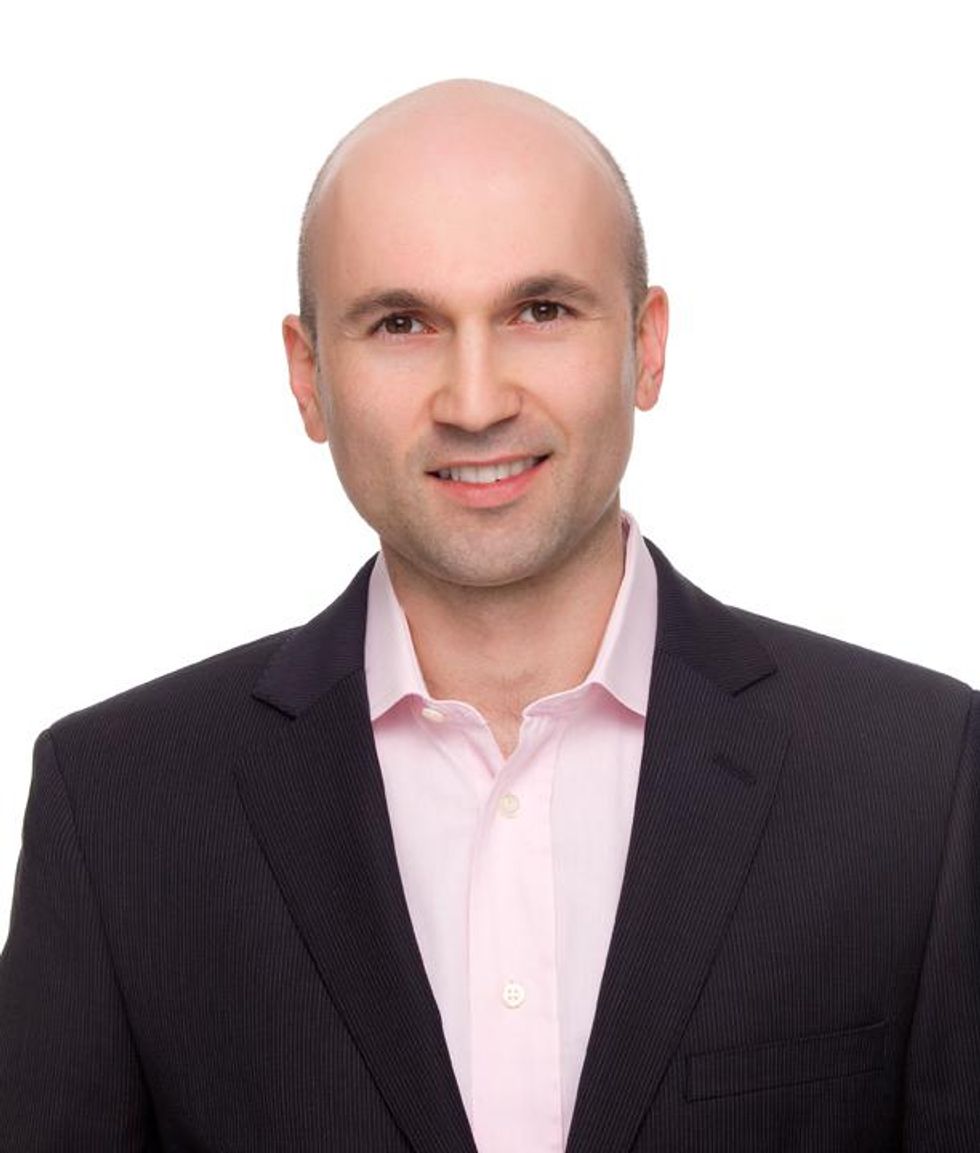 ImmixBio CEO Dr. Ilya Rachman/ Courtesy of ImmixBio
The company's therapy has shown promising results in treating glioblastoma, ovarian tumors and multiple myeloma in preclinical studies
Rachman said he wants to take the company public so he can further the development of the cancer drug and expand it to treat colon cancer. He also hopes to continue Immix's work on inflammatory bowel disease treatment that is in preclinical stages.

"This company truly benefits the ultimate consumer, which is the massive patient population, as well as investors who want to back worthwhile clinical innovation that bring meaningful improvement to standards of care in oncology," said Rachman.
The therapy is currently undergoing clinical trials to treat ovarian cancer, breast cancer, pancreatic cancer and solid tumors to determine what dose is appropriate for patients. The first U.S. patient was dosed in 2020.
Early clinical trials showed promising results for patients dealing with soft-tissue sarcoma, a rare type of cancer. Using Immix therapy, patients' cancers were controlled for roughly four months, which allows doctors to continue experimenting with different treatments before the cancer either grows or evolves.

People who suffer from a rare disease that produces tumors inside the brain and spinal cord are one step closer to getting a potentially less invasive treatment that rivals radiation therapy on the market.
Bionaut Labs, the Los Angeles startup behind tiny micro-robots that can swim through the body and deliver therapeutics, gained a special drug designation from the Food and Drug Administration that could speed up their clinical trials.
The company's goal is to begin clinical trials in 2023.
Bionaut's robotic capsule, which is smaller than a flea, holds doxorubicin (a chemotherapy drug) that can travel to delicate areas to treat malignant gliomas. The tumors often sit in parts of the brain that controls breathing.
Most doctors treat the disease with radiation therapy, a process that can be devastating especially for young patients.
"Because we work in orphan diseases that essentially a lot of very unfortunate patients with unaddressed medical needs have, it's a small but very significant step towards helping this very population," Alex Kiselyov, chief scientific officer for Bionaut Labs, said.
The FDA considers the disease rare since it only occurs in five of every 100,000 people, and gave the treatment the so-called orphan drug designation.
The special designation created in 1983 gives Bionaut access to clinical trial subsidies, patent protections and inflated marketing rights for companies that create new therapeutics. Perhaps as importantly, the FDA is providing transportation and other resources to malignant glioma patients to make it easier for them to access clinical trial sites and this new form of treatment.
Treatments for rare disease are uniquely difficult to push through clinical trials because it's difficult to find patients who can be tracked long-term. This is on top of a slew of problems that can occur during the clinical trial process, where multiple promising drugs have died. Furthermore, a company only has a certain number of years to speed through clinical trials and marketing, and make money off its patent before it expires and generics enter the market, which has failed big companies like Amgen. Most investors don't recoup expensive investments until decades later.
The designations have opened up the market for rare disease drugs, said Eunjoo Pacifici, a professor at the USC School of Pharmacy.
"Now almost half of all brand new drugs that are approved every year...are for rare diseases," she said.
The company still has a ways to go. While the drug itself is approved, the Bionaut platform isn't. The company is pursuing Humanitarian Use Device designation — another created from the agency's need to treat rare diseases — from the FDA.
Correction: This story has been updated to clarify the FDA's designation.
From Your Site Articles
Related Articles Around the Web