Image courtesy of ImmPACT Bio
When Sumant Ramachandra first stumbled upon oncology startup ImmPACT Bio, the Harvard Medical physician-turned-pharmaceutical executive was preparing to move his family to Los Angeles from Illinois, where he had worked as Baxter International's president of pharmaceuticals. Though he had spent recent years running research and development arms and managing regulatory processes, Ramachandra's background in immunology and oncology drew him to the company.
"It was a bit like coming home—and very humbling to see how far the field has gone from the time I was a researcher in the late 1990s to where it is today," Ramachandra said.
Ramachandra joined Camarillo-based ImmPACT Bio as the company's new president and CEO in November, at a time when the startup was drawing the attention of venture capital firms after showing promising early results in treating non-Hodgkin's lymphoma. That progress has now paid off: On Thursday, the company announced a $111 million Series B funding round led by venBio—a prolific investor in cell therapy and cancer treatments—as well as Foresite Capital and Decheng Capital. The new funding follows an $18 million Series A round that ImmPACT raised in 2020.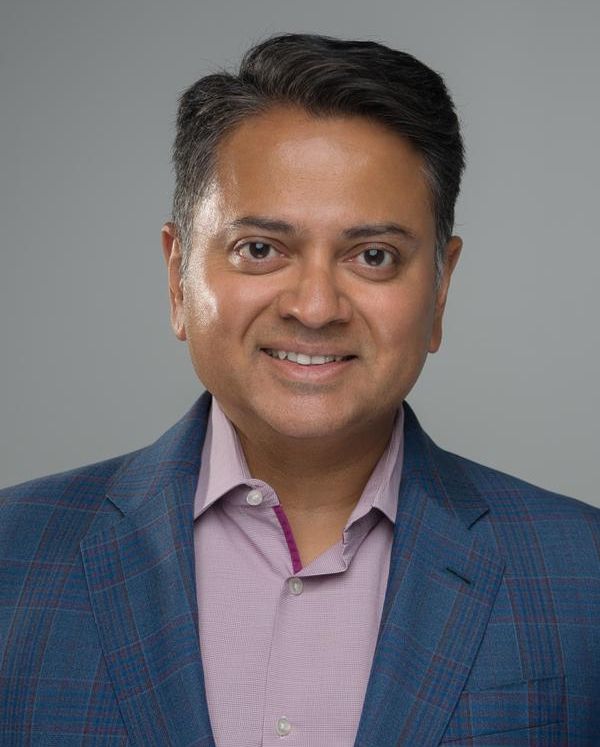 ImmPACT Bio President and CEO Sumant Ramachandra.
Courtesy of ImmPACT Bio
The five-year-old firm is one of several creating promising cancer therapies known as CAR-T cell therapies, which use genetically-engineered T cells to identify and eliminate cancer cells. Large players in the biopharma world, including Santa Monica-based Kite Pharma and Thousand Oaks-based Amgen, are looking to treat a variety of diseases using CAR-T cell therapy.
But there are still problems with the technology. Current CAR-T cell treatments of non-Hodgkin's lymphoma struggle with antigen escape—which is when the immune cells on the tumor deplete, allowing it to grow or come back. A weakened immune system has trouble attacking cancers because they sometimes secrete molecules that suppress the immune system, and a number of patients end up relapsing after treatment.
The company's CAR-T cell therapies aim to address those issues and more, by engineering a patient's own cells to be able to bolster the immune system. A phase 1 clinical trial at UCLA is showing promising results: Seven out of eight patients, all of whom had undergone several other cancer treatments before being dosed, achieved complete remission.

"You're talking about a potential best in class," Ramachandra said. "And a potential best in class therapy means maybe this can be taken to the centers that are currently not doing CAR-T cell therapy… Maybe there's a potential to make this more broadly applicable and available to patients."

Though promising, technology will need to evolve for this process to scale. Genetically engineering a patient's own cells and dosing them can take more than a week, which can be too long a wait for late-stage cancer patients who have already tried several other treatments. Other companies are working to create off-the-shelf CAR-T therapies using other peoples' cells, which would allow cancer patients to get treated faster. But those therapies can also pose a danger to a cancer patient's weakened immune system.
ImmPACT Bio will use the funding to move its headquarters to West Hills, in the western San Fernando Valley, and grow its team in manufacturing and research. The company also announced Sheila Gujrathi, a longtime biotech veteran who held leadership positions at Bristol Myers Squibb and Genentech, as the new chair of its board of directors.
"It's a really exciting period to be experiencing here," Ramachandra said.