cancer treatment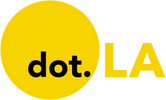 Get in the KNOW
on LA Startups & Tech
X
cancer treatment
Image courtesy of ImmPACT Bio
When Sumant Ramachandra first stumbled upon oncology startup ImmPACT Bio, the Harvard Medical physician-turned-pharmaceutical executive was preparing to move his family to Los Angeles from Illinois, where he had worked as Baxter International's president of pharmaceuticals. Though he had spent recent years running research and development arms and managing regulatory processes, Ramachandra's background in immunology and oncology drew him to the company.
"It was a bit like coming home—and very humbling to see how far the field has gone from the time I was a researcher in the late 1990s to where it is today," Ramachandra said.
Ramachandra joined Camarillo-based ImmPACT Bio as the company's new president and CEO in November, at a time when the startup was drawing the attention of venture capital firms after showing promising early results in treating non-Hodgkin's lymphoma. That progress has now paid off: On Thursday, the company announced a $111 million Series B funding round led by venBio—a prolific investor in cell therapy and cancer treatments—as well as Foresite Capital and Decheng Capital. The new funding follows an $18 million Series A round that ImmPACT raised in 2020.

ImmPACT Bio President and CEO Sumant Ramachandra.
Courtesy of ImmPACT Bio
The five-year-old firm is one of several creating promising cancer therapies known as CAR-T cell therapies, which use genetically-engineered T cells to identify and eliminate cancer cells. Large players in the biopharma world, including Santa Monica-based Kite Pharma and Thousand Oaks-based Amgen, are looking to treat a variety of diseases using CAR-T cell therapy.
But there are still problems with the technology. Current CAR-T cell treatments of non-Hodgkin's lymphoma struggle with antigen escape—which is when the immune cells on the tumor deplete, allowing it to grow or come back. A weakened immune system has trouble attacking cancers because they sometimes secrete molecules that suppress the immune system, and a number of patients end up relapsing after treatment.
The company's CAR-T cell therapies aim to address those issues and more, by engineering a patient's own cells to be able to bolster the immune system. A phase 1 clinical trial at UCLA is showing promising results: Seven out of eight patients, all of whom had undergone several other cancer treatments before being dosed, achieved complete remission.

"You're talking about a potential best in class," Ramachandra said. "And a potential best in class therapy means maybe this can be taken to the centers that are currently not doing CAR-T cell therapy… Maybe there's a potential to make this more broadly applicable and available to patients."

Though promising, technology will need to evolve for this process to scale. Genetically engineering a patient's own cells and dosing them can take more than a week, which can be too long a wait for late-stage cancer patients who have already tried several other treatments. Other companies are working to create off-the-shelf CAR-T therapies using other peoples' cells, which would allow cancer patients to get treated faster. But those therapies can also pose a danger to a cancer patient's weakened immune system.
ImmPACT Bio will use the funding to move its headquarters to West Hills, in the western San Fernando Valley, and grow its team in manufacturing and research. The company also announced Sheila Gujrathi, a longtime biotech veteran who held leadership positions at Bristol Myers Squibb and Genentech, as the new chair of its board of directors.
"It's a really exciting period to be experiencing here," Ramachandra said.
The next wave of cancer treatments uses the body's own immune system rather than chemotherapy or radiation to kill cancer cells. Treatments are being developed by two Southern California pharma companies.

Last week, one of the biggest players in cell therapy, Kite Pharma, announced it will work with the cancer startup Appia Bio to create breakthrough drugs.
Under the agreement, Westwood-based Appia Bio (which came out of stealth in May) and Kite Pharma will develop CAR-T cell therapies, a promising new treatment that aims to eliminate cancer cells and strengthen the immune system's response to flag and fight these cells in the future. The deal could be worth up to $875 million for Appia Bio, according to the two companies.
The deal highlights a growing, collaborative ecosystem in Los Angeles reminiscent of the biotech community in San Diego. Pharma giant Gilead Sciences announced in 2017 it would acquire Kite Pharma in a nearly $12 billion deal, pointing to a growing interest in Los Angeles' bioscience community made up of university-to-startup pipelines like Appia, which has founders from UCLA, USC and CalTech.
Appia Bio will be responsible for doing preclinical and early clinical research of engineered cells provided by Kite, and Kite Pharma will be responsible for developing, manufacturing and commercializing the therapies.
Unlike most cell therapies that come from cells of the patient, known as autologous cell therapy, Appia Bio will use the cells of other people, known as allogeneic cell therapy. The company's patented technology, ACUA, uses allogeneic cells to generate iNKT cells, which may be less likely to be rejected by the patient's immune system.
"We hope to provide allogeneic cell therapy as a broadly accessible next-generation therapeutic option for oncologists and their patients," said Appia Bio CEO JJ Kang in an email.
Appia Bio hopes this will create safe therapies at scale, allowing doctors to start treatment almost immediately instead of making late-stage cancer patients wait long time periods as their cells are engineered.
Kang said they partnered with Kite because it already had manufacturing facilities as well as an infrastructure for development and research.
This isn't Kite Pharma's first foray into CAR-T cell therapies. The FDA approved one of the pharma company's CAR-T treatments for a type of lymphoma cancer in 2017, and another was approved for what's known as mantle cell lymphoma cancer last year.
From Your Site Articles
Related Articles Around the Web
ImmixBio, a West L.A.-based startup developing cancer therapies, announced on Friday it submitted a confidential filing to go public.
Ilya Rachman, chief executive of the nine-year-old company which has developed a combination therapy meant to prevent cancers from resisting treatments and evolving, would not specify how many shares will be offered or the price range.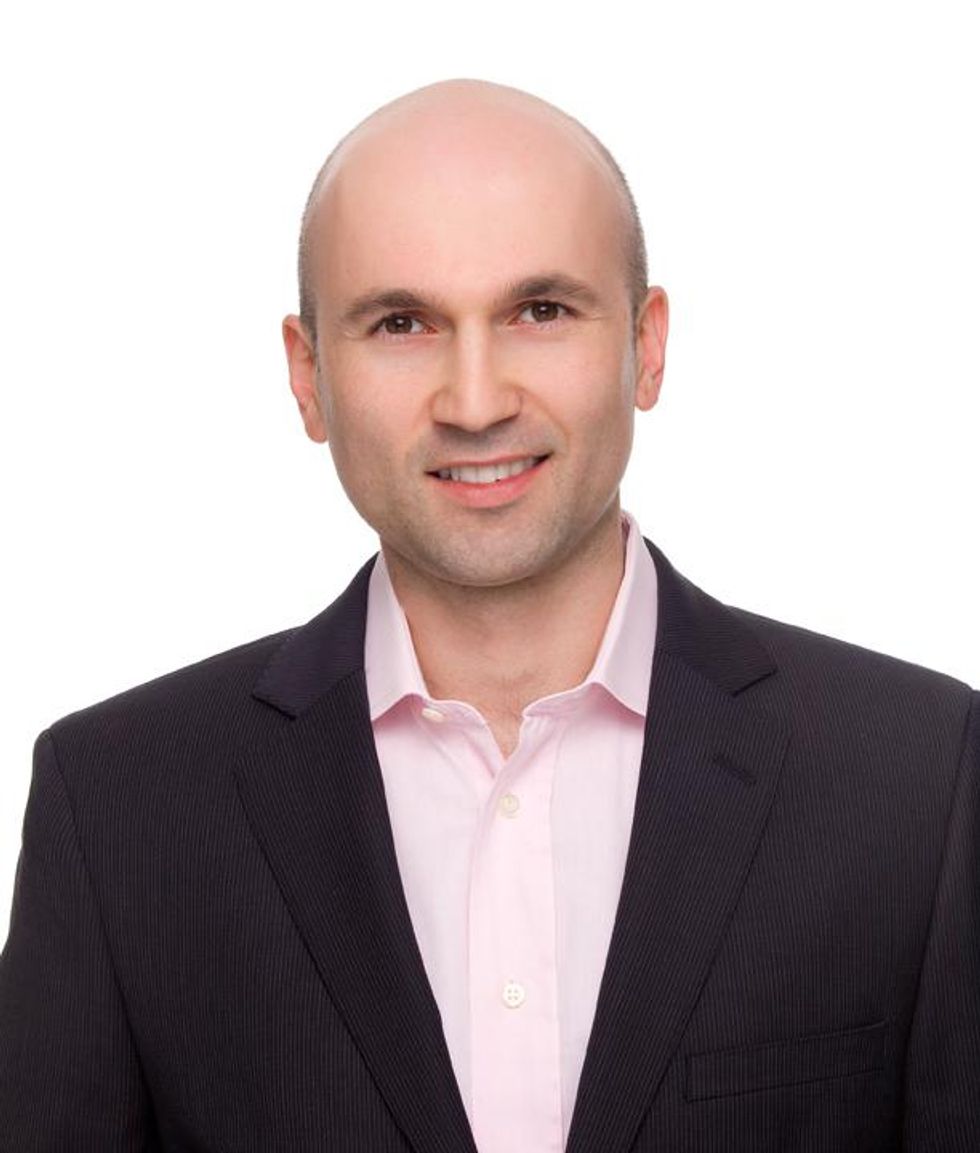 ImmixBio CEO Dr. Ilya Rachman/ Courtesy of ImmixBio
The company's therapy has shown promising results in treating glioblastoma, ovarian tumors and multiple myeloma in preclinical studies
Rachman said he wants to take the company public so he can further the development of the cancer drug and expand it to treat colon cancer. He also hopes to continue Immix's work on inflammatory bowel disease treatment that is in preclinical stages.

"This company truly benefits the ultimate consumer, which is the massive patient population, as well as investors who want to back worthwhile clinical innovation that bring meaningful improvement to standards of care in oncology," said Rachman.
The therapy is currently undergoing clinical trials to treat ovarian cancer, breast cancer, pancreatic cancer and solid tumors to determine what dose is appropriate for patients. The first U.S. patient was dosed in 2020.
Early clinical trials showed promising results for patients dealing with soft-tissue sarcoma, a rare type of cancer. Using Immix therapy, patients' cancers were controlled for roughly four months, which allows doctors to continue experimenting with different treatments before the cancer either grows or evolves.