Genies Builds Engineering Team With Ex-Snapchat Employees
Samson Amore
Samson Amore is a reporter for dot.LA. He previously covered technology and entertainment for TheWrap and reported on the SoCal startup scene for the Los Angeles Business Journal. Samson is also a proud member of the Transgender Journalists Association. Send tips or pitches to samsonamore@dot.la and find him on Twitter at @Samsonamore. Pronouns: he/him
04:06 PM | September 28, 2021
Virtual avatar company Genies wants to be the go-to option for online personas and it's targeting the wealth of talent and seasoned executives from the area's biggest tech firm, Snap Inc., to help make that goal a reality.
Genies' latest hire from the Venice-based social camera company is George "YJ" Tu, a former senior engineer who worked on its Snapchat app and Spectacles camera glasses. Prior to working at Snap, Tu worked for three and a half years as a senior engineer at Facebook and specialized in developing the company's mobile infrastructure.
---
Tu joins Genies as its director of engineering. Genies CEO and founder Akash Nigam told dot.LA Tu's main mandate is hiring engineers to continue developing its avatar creation platform and digital marketplace, where users can buy and sell digital collectibles and wearable items for their virtual selves.
Tu is the first engineering executive the company's hired since its launch in 2017, but it plans to devote a big chunk of its recent $65 million Series B raise to attracting new talent.
"I think we've landed quite a few Snap employees for a few reasons," Nigam said. "Genies and Snap are probably the two biggest social companies on the Westside in LA, so I think that's an attraction for people that are already local."
The company already has some big celebrity names using its tech to make and share avatars -- including Justin Bieber, Rihanna and hip-hop tycoons Migos -- and the next step is to bring in more users.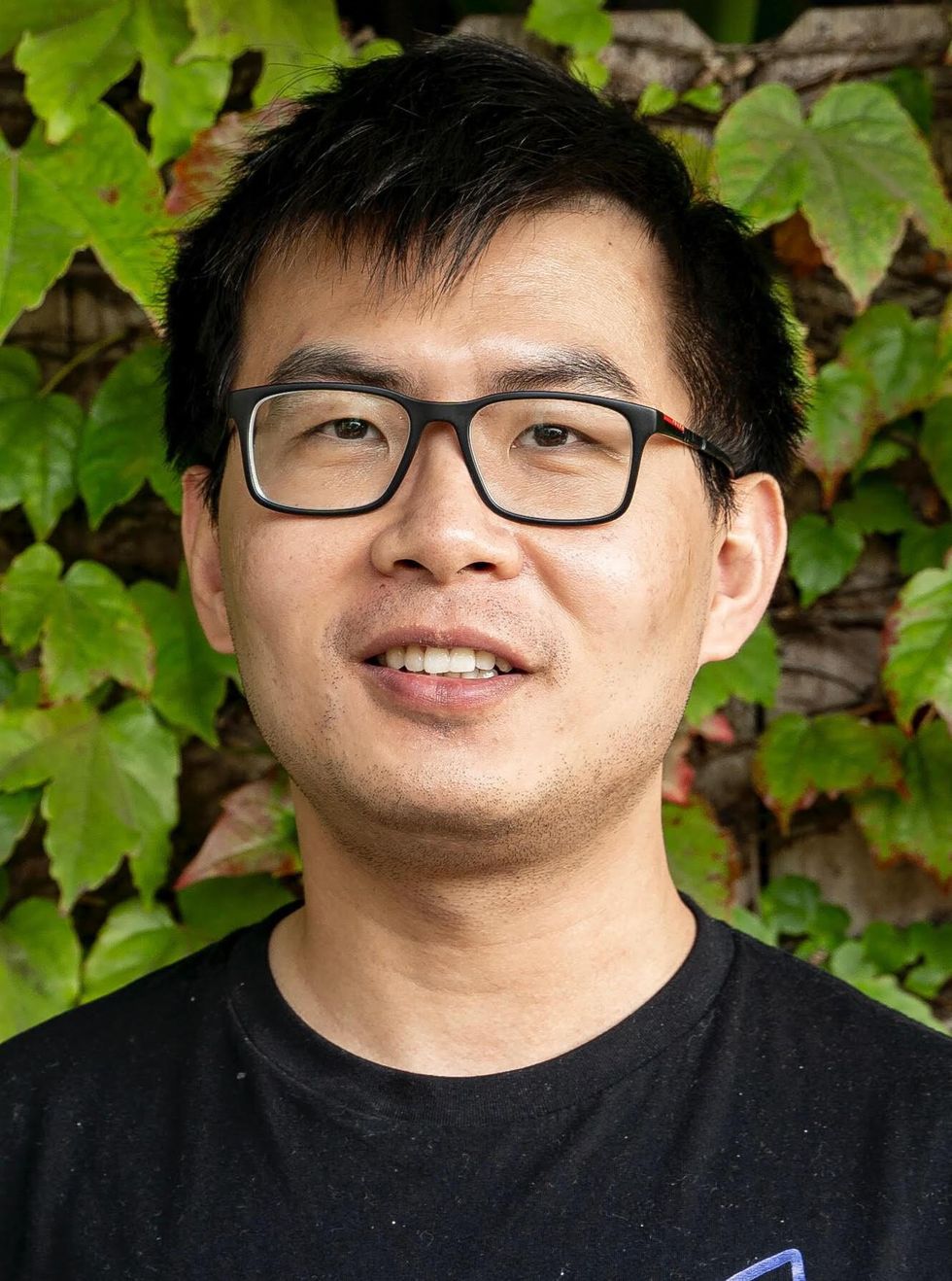 George "YJ" Tu is Genies' new director of engineering.
Nigam said the company's hired close to 30 new employees in the last three months, with about 80% of those hires being engineers. He added that roughly 90 people work at Genies, and estimated that 10% of them are ex-Snap employees.
"I think from a product perspective, we share a lot of philosophies and we're very similar in the way that we scheme and we game plan. Snap always is kind of shooting a few years in advance specifically within the social category."
Matt Sibka, Genies' vice president of recruiting, spent three and a half years at Snap creating a team for its CEO Evan Spiegel and was hired to do the same at Genies earlier this year. Genies competes with Snap's Bitmoji avatars, which got a 3D upgrade this July.
"Eighty percent of new spend after our fundraise, and anything moving forward for the next two years, is all going to be on engineering to become an engineering powerhouse," Nigam said. Genies has raised $110 million to date and Nigam previously told dot.LA the company wants to make "Ninety nine point nine percent of its revenue from selling digital goods.
Nigam said that the synergy between Genies and Snap wasn't a conscious choice, but noted that both companies have a similar vision – to advance augmented reality and encourage people to adopt virtual avatars that they can increasingly use as an extension of how they express themselves online.

Nigam's plan is to integrate Genies avatars into as many applications as possible. Currently the company has a deal with Facebook's Giphy that will let users bring their avatar with them to platforms where Giphy is integrated, like Facebook, TikTok or Snapchat – but Nigam said it wants to bring its avatars to popular games like "Roblox" too.
"That's the first API partnership, but we want to have hundreds of those," Nigam said. "So all of a sudden if you get ported into 'Roblox,' you can get any avatar."
Genies' next big goal is getting Generation Z to buy into the NFT hype by creating unique items for their avatars and then trading them. Genies is working with Dapper Labs, which operates NBA Top Shot and CryptoKitties, two of the most popular NFT exchanges, to create its own blockchain-based system for creating, verifying and selling digital goods.
Genies plans to make the marketplace available by the end of this year. Right now it's only accessible to celebrities, but Nigam said it'll open a beta version to customers by year's end.
"It almost becomes like a login authentication button, where you can port your Genie and your digital goods associated with it from one environment to the next, and in that case, we're kind of creating a new digital identity layer," Nigam said.
Samson Amore
Samson Amore is a reporter for dot.LA. He previously covered technology and entertainment for TheWrap and reported on the SoCal startup scene for the Los Angeles Business Journal. Samson is also a proud member of the Transgender Journalists Association. Send tips or pitches to samsonamore@dot.la and find him on Twitter at @Samsonamore. Pronouns: he/him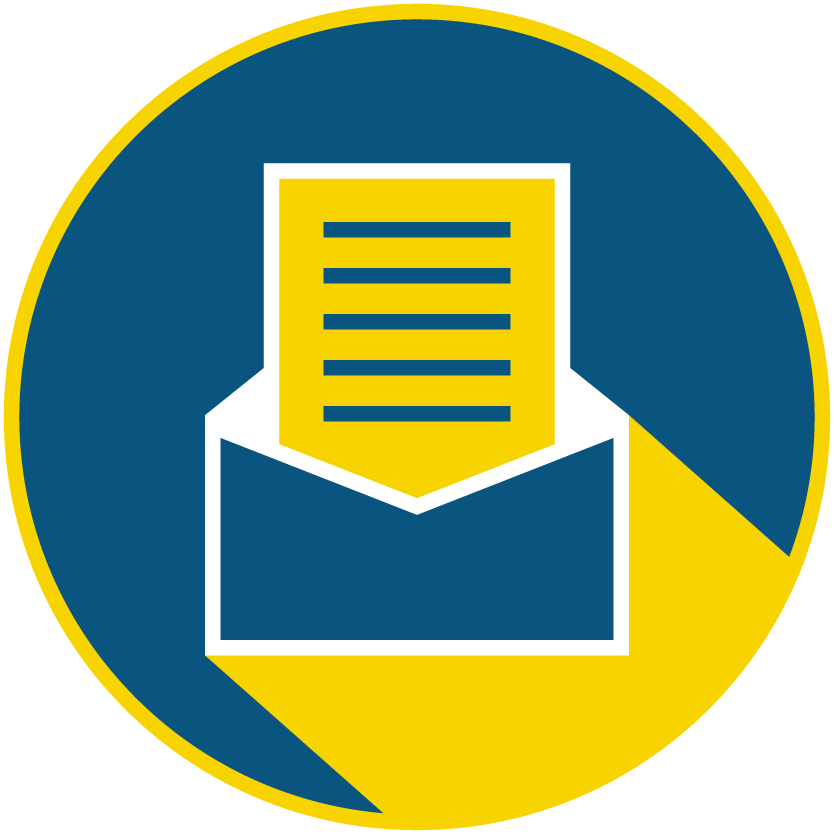 Subscribe to our newsletter to catch every headline.
05:00 AM | April 29, 2022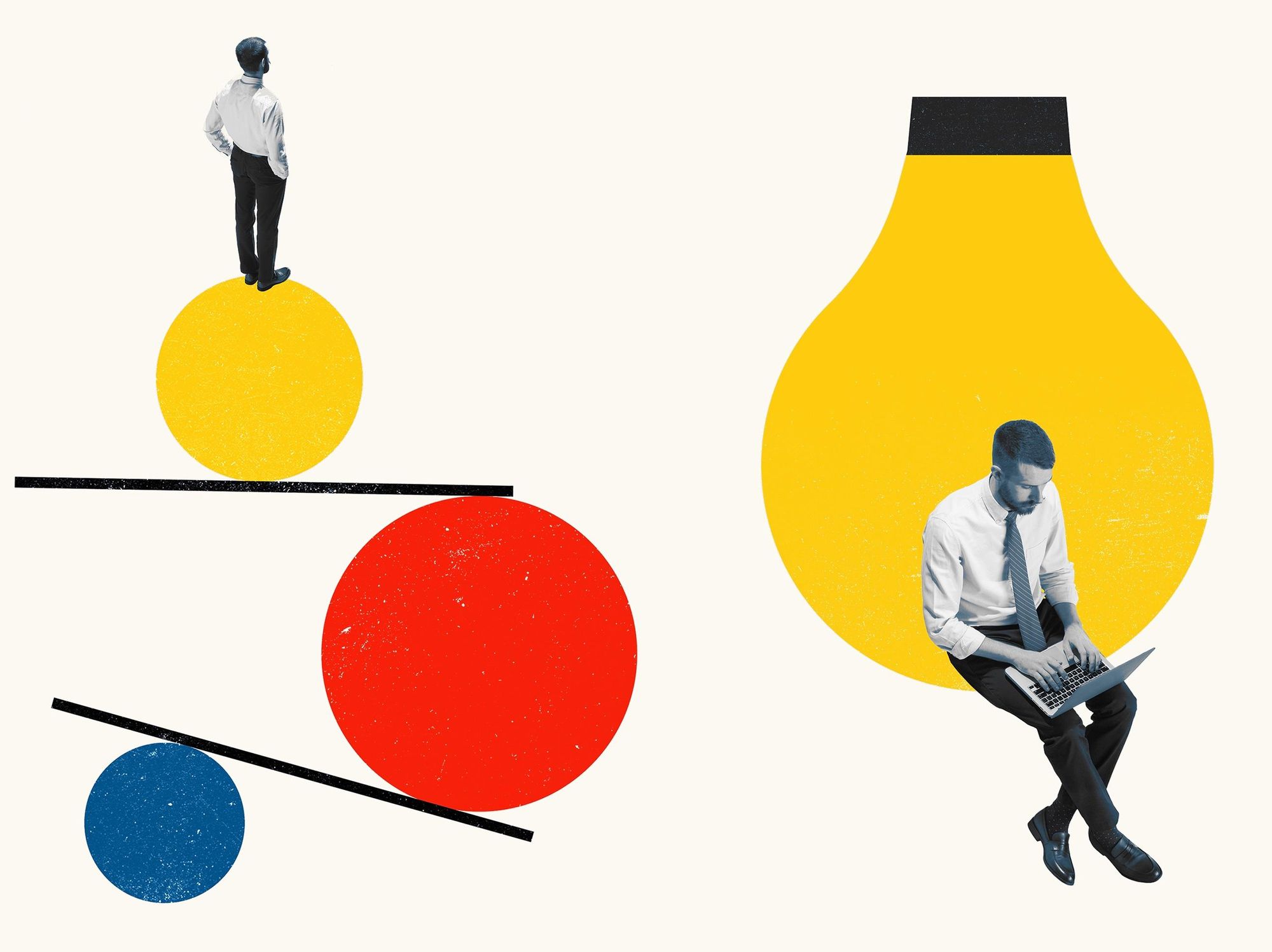 "How to Startup" is a new series from serial entrepreneur and investor Spencer Rascoff. Step by step, Spencer will take prospective entrepreneurs through the process of coming up with a startup, raising funding, starting a team, scaling, and, eventually, exiting. Based on his class at Harvard called "Startups: From Idea to Exit", "How to Startup" is your guide to starting the next big thing.

Lots of startups start with an idea, but that's not always the case. Zillow actually didn't start with an idea; it started with a team. In early 2006, a group of us left Expedia together and sat in a conference room for months trying to come up with a startup idea. We didn't know what the startup would do, we just knew that we wanted to work together outside of Expedia.
Several of us were buying houses at the time and noticed the poor quality of online real estate resources. Partly just to pass time while we waited for inspiration to strike, we hacked together Seattle's county website data with real estate MLS data and Google Maps, and we jerry-rigged a user experience that helped us buy homes. It became clear that if this worked for us, it could work for other people. We then realized that the most important piece of information about real estate was still missing: determining the value of homes. Thus, an idea was born.
Sometimes finding a startup idea is not as easy as having a "light-bulb moment," and other times the perfect idea hits when you least expect it. When ideating, there are a few things you should explore:
Look for problems you want to be solved. I divide startups into two different categories: medicines and vitamins. Medicines are the ones that solve a problem and aim to create a new market, while vitamins are the ones that make your life a bit easier and democratize access to things. Sometimes finding a great idea is as simple as looking for things that dissatisfy your wants and/or needs.
Look for things you're passionate about. Something I frequently look for in startups as an investor is a personal connection between the founder who's pitching and the problem that they're trying to solve. See "The Founder-Idea Fit" below for more.
Look for things with big TAM and low NPS. The Total Addressable Market (TAM) is the total possible market for your company's product or service. You'll want to look for a big market (>$10B) with lots of room for growth - like healthcare, education or real estate. One way to judge the quality of a startup idea is to assess how well it addresses a problem in an industry with a big TAM but a low Net Promoter Score (NPS). In other words, find a problem in a big industry where consumers are pretty unhappy with current services.
An Idea Versus A Good Idea
Once you have the inspiration, it's time to determine whether your idea is good. It's important to use your network and talk to consumers and to people in the industry to get a feel for what potential customers may want, but you should also have confidence in your idea on your own. Pro tip: don't hoard the idea to yourself. It's OK to go out and tell other people the idea to get feedback – the input that you get will outweigh the miniscule chance that someone steals your idea. When thinking critically about your idea, ask yourself and others the following questions:
Does my idea solve a real problem? A common theme in startups is solving a point of personal frustration. While you certainly can try to make your own life easier, you also don't want to create too small of a niche. If nobody wants your product, you don't have a business.
Why now? Why hasn't anyone solved this before? There is a time and a place for every startup. There are several reasons why my company Pacaso launched when it did, and they contribute to its success today. 1) People are more comfortable buying real estate sight unseen right now than ever before. 2) There's been a massive increase in second-home ownership interest because people have the option to work remotely. 3) Thanks to companies like Airbnb and the short-term rental industry, there's already infrastructure in place for local property management. Ask yourself: if your startup idea is so great, how come no one has done it before? Many successful startups like GoPuff, Instacart and Doordash are recycled old ideas from 10-20 years ago, but the timing is now right for their success.
Is it a feature or a company? Steer clear of creating a feature instead of a company. I personally invested in Vhoto, an iPhone app that took live photos as short videos. Vhoto failed because it was a feature not a company, as its functionality was simply added to the iPhone camera by Apple.
The Founder-Idea Fit
Founder-idea fit is a critical component of the startup equation and shouldn't be overlooked. While there is no such thing as a single great founder, there is a great founder for a particular idea. A founder with little to no interest or passion for an idea, even if they are the one who came up with it in the first place, is more likely to fail than a founder who truly believes in something.
A perfect example of great founder-idea fit is Tim Ellis, who I featured on the Office Hours podcast back in 2020. Ellis previously worked at Jeff Bezos' space company Blue Origin as a propulsion engineer and worked on the manufacturing process of rockets through 3D printing. He left the company in 2015 and founded Relativity Space with the mission of being the first company to launch a fully 3D-printed rocket into orbit. As a focused and innovative leader, Ellis and Relativity Space are on a rocket ride towards success, at least partly because of Tim's focused infatuation with 3D printing rockets. Tim would not be the ideal founder for a marketplace selling portions of second homes like Pacaso, but he is the ideal founder for a business like Relativity Space. He feels like he was put on Earth to create this technology and he is relentlessly committed to its success. He has both a deep understanding of the task at hand and the abilities and passion to make it happen.
Now what?
Once you land on a startup idea you feel passionate about and the timing is right, you can move on to your next step: naming your startup. Check this space in two weeks for my tips on naming.
From Your Site Articles
Related Articles Around the Web
Spencer Rascoff
Spencer Rascoff serves as executive chairman of dot.LA. He is an entrepreneur and company leader who co-founded Zillow, Hotwire, dot.LA, Pacaso and Supernova, and who served as Zillow's CEO for a decade. During Spencer's time as CEO, Zillow won dozens of "best places to work" awards as it grew to over 4,500 employees, $3 billion in revenue, and $10 billion in market capitalization. Prior to Zillow, Spencer co-founded and was VP Corporate Development of Hotwire, which was sold to Expedia for $685 million in 2003. Through his startup studio and venture capital firm, 75 & Sunny, Spencer is an active angel investor in over 100 companies and is incubating several more.
https://twitter.com/spencerrascoff
https://www.linkedin.com/in/spencerrascoff/
admin@dot.la
05:00 AM | January 31, 2022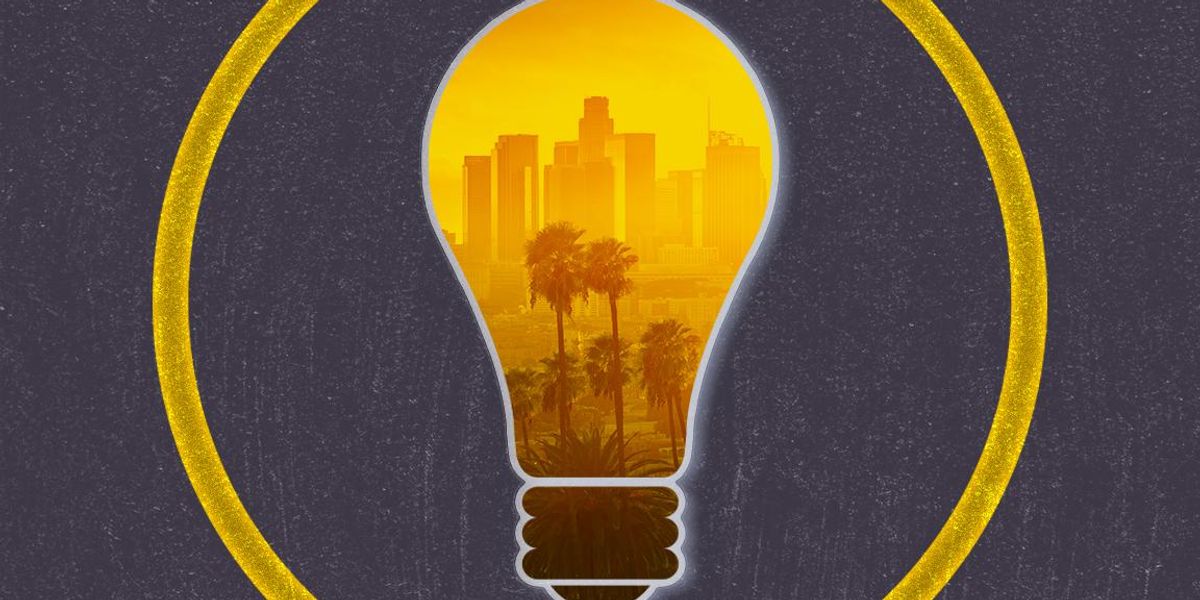 Illustration by Ian Hurley
In Los Angeles—like the startup environment at large—venture funding and valuations skyrocketed in 2021, even as the coronavirus pandemic continued to surge and supply chain issues rattled the economy. The result was a startup ecosystem that continued to build on its momentum, with no shortage of companies raising private capital at billion-dollar-plus unicorn valuations.

In order to gauge the local startup scene and who's leading the proverbial pack, we asked more than 30 leading L.A.-based investors for their take on the hottest firms in the region. They responded with more than two dozen venture-backed companies; three startups, in particular, rose above the rest as repeat nominees, while we've organized the rest by their amount of capital raised as of January, according to data from PitchBook. (We also asked VCs not to pick any of their own portfolio companies, and vetted the list to ensure they stuck to that rule.)
Without further ado, here are the 26 L.A. startups that VCs have their eyes on in 2022.
Harri Weber
Harri is dot.LA's senior finance reporter. She previously worked for Gizmodo, Fast Company, VentureBeat and Flipboard. Find her on Twitter and send tips on L.A. startups and venture capital to harrison@dot.la.