Snap Partners with Headspace, Bringing Meditation to the Snapchat Masses
Sam Blake
Sam primarily covers entertainment and media for dot.LA. Previously he was Marjorie Deane Fellow at The Economist, where he wrote for the business and finance sections of the print edition. He has also worked at the XPRIZE Foundation, U.S. Government Accountability Office, KCRW, and MLB Advanced Media (now Disney Streaming Services). He holds an MBA from UCLA Anderson, an MPP from UCLA Luskin and a BA in History from University of Michigan. Email him at samblake@dot.LA and find him on Twitter @hisamblake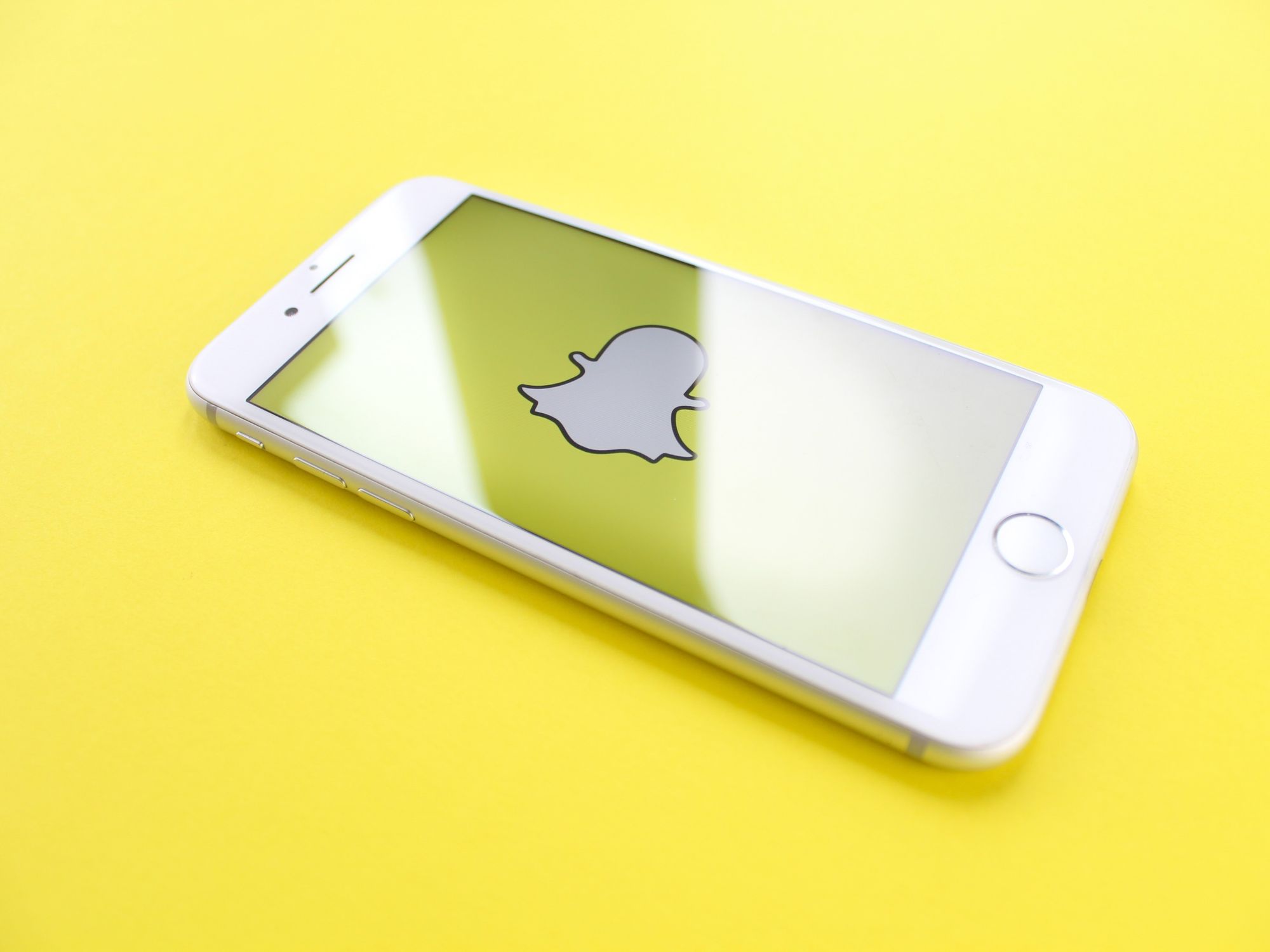 Snap Inc unveiled a flurry of new features and products at its partner summit on Thursday. The Santa Monica company held its event virtually this year due to the coronavirus.
Chief Executive Evan Spiegel kicked things off with brief remarks, including an announcement that Snap is partnering with Headspace, also based in Santa Monica.
"Soon, directly in Snapchat, Headspace will offer meditations and tools that help Snapchatters check in with their friends and family, and stay healthy," Spiegel said.
---
Yesterday, Headspace closed a $47.7 million raise, part of their Series C that was $53 million in equity and $40 million in debt.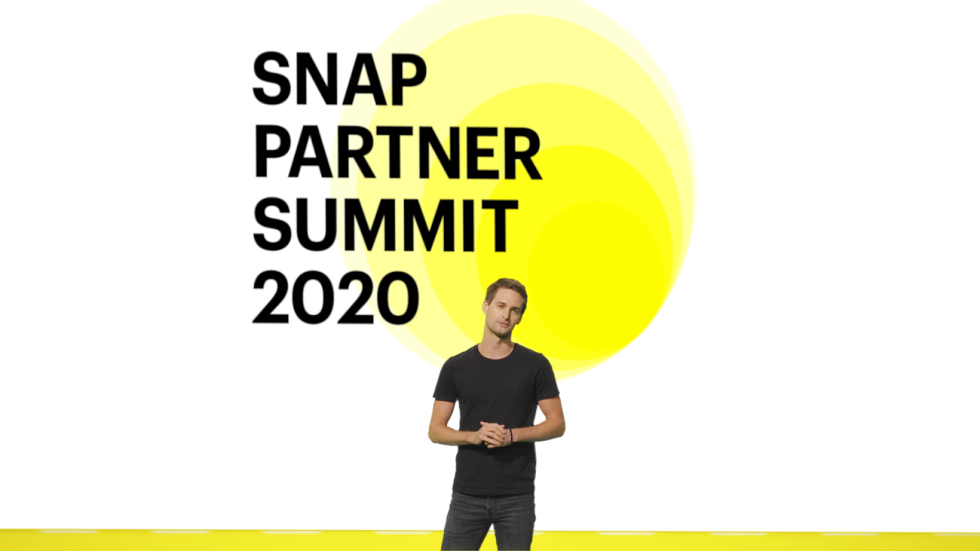 Snap Inc. Chief Executive Evan Spiegel kicked off this year's partner summit, which was held virtually due to coronavirus fears.
Spiegel also noted that the Snap app will soon feature a new toolbar with tabs for chat, maps, camera, friends and its Discover platform.

Much of the presentation centered around AR, which the company has been building on for eight years. That work shows up on Snap's app in the form of "lenses," which overlay digital features onto a camera's subject. Lenses are developed by Snap and also by independent users.
Snap claims about 1 million lenses are available in total and that over 170 million users engage with them on a daily basis, nearly 30 times each day.
A procession of Snap executives followed Spiegel in rapid succession, introducing new features and partnerships related to their divisions. Here are a few of the highlights:
Snap's AR Lenses Get Supercharged
Snap's Lens Studio, a desktop app for third-party developers and artists to develop their own lenses, will now allow developers to upload their code into the studio platform and use their own machine learning models to create lens designs.
New "local lenses", meanwhile, will use 360 image capture, user snaps, and other data in conjunction with 3D-reconstruction, machine learning and distributed cloud computing technology to "build a representation of the physical world...and map whole city blocks", allowing a new level of AR mapping onto users' surroundings.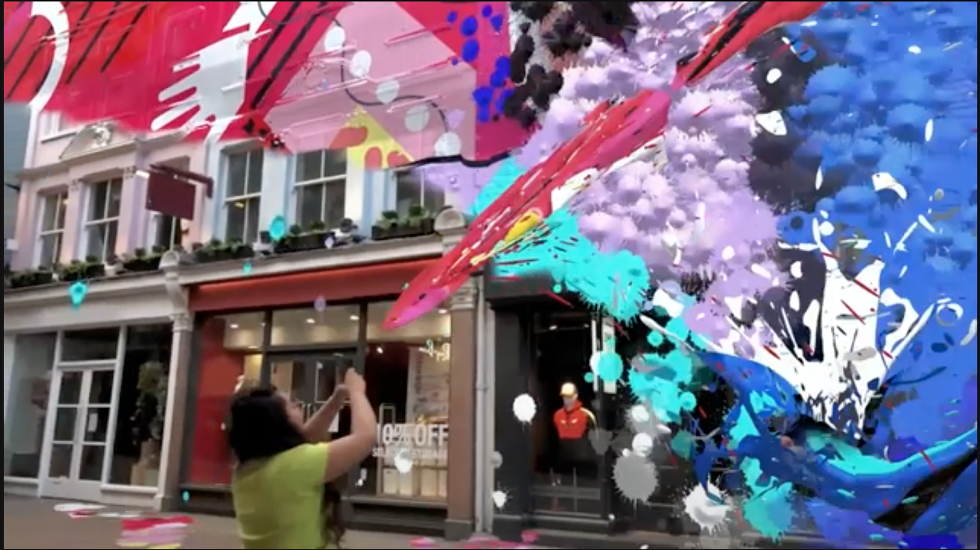 Snap's local lenses will allow users to transform cities with AR
Snap's scanning feature will soon enable users to point their cameras at plants, dogs, nutritional labels and brands to get more information, such as the type of plant, dog breed, health information and company histories. Scan will also begin accommodating voice activation. Users will be able to ask Snapchat to add on AR features like a new hot-pink hairdo or a cuddly bearhug.

"Today Scan helps you learn more about what you're seeing in front of you," a Snap executive said. "Tomorrow, it will give you results based on what you're saying."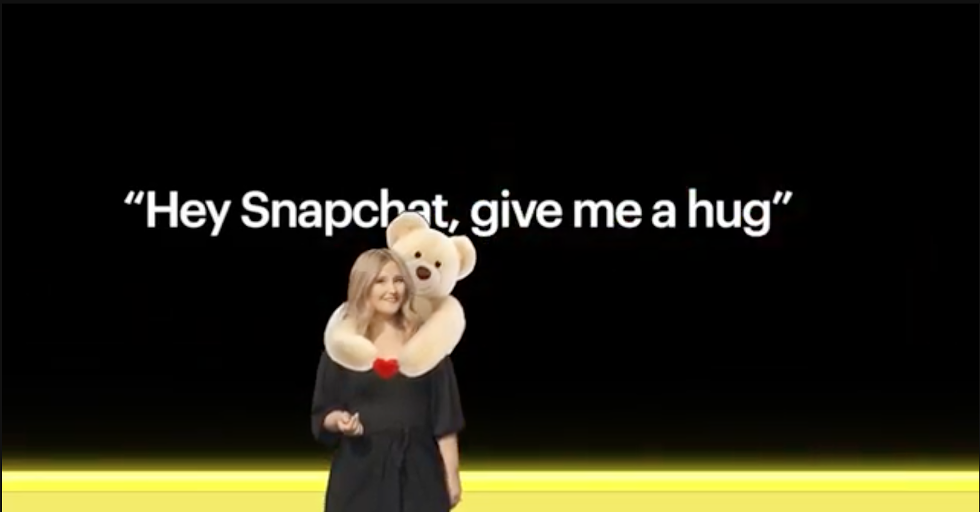 Snap's scanning technology got an upgrade
Snap's Discover Platform Inks New Partnerships with Disney, ESPN and Sports Leagues

Snap announced expanded partnerships with Disney, ESPN, NBCUniversal, ViacomCBS, the NBA and the NFL for its Discover platform. These multi-year deals will reportedly include shows repurposed for mobile viewing, original content, and highlights.
The company also introduced Happening Now, "aimed to be the fastest way for Snapchatters to consume breaking news." Updates from partners including the Washington Post, Reuters and Bloomberg will appear in mobile-friendly format.
Snap announced several new shows as well, including unscripted, scripted and docuseries formats. It also renewed four original series.
Snap Ramps Up Integration With Brands and Companies
Snap Minis, designed by third-party developers, are new utility features that integrate into Snap users' chat windows. As The Information reported last month, this functionality resembles Chinese chat platform WeChat, which takes a cut of in-app purchases. In an interview with The Verge, Spiegel explained that Minis represent Snap's expansion into e-commerce.
The initial slate of Minis includes partnerships with L.A.-based Atom Tickets, which will make it easier for Snap users to plan a group movie theater outing, and L.A.-based Mammoth Media, which will allow users to share predictions with their friends. Quick meditations from Headspace, flashcards for studying from Saturn Technologies, and coordination planning for Coachella are also among the new Mini features.
The Next Small Thing from Snapchat...Minis! | Snap Partner Summit 2020
Minis will begin to roll out next month, the company said.

Separately, Snap will also allow other applications to incorporate its AR tech.
"We built one of the world's most powerful AR cameras so you don't have to," an executive said.
Apps that will integrate Snap's AR functionality include Triller, which allows users to create their own music videos; MLB's Ballpark app, wherein teams will offer customized lenses for fans; and a new app from Nike that challenges users to reach their fitness and wellness goals.
And through "dynamic lenses," Snapchat will import lenses from other apps, including Houseparty and Yahoo! Fantasy Sports.
Snap's Maps Functionality Allows Friends to Find Each Other and Local Businesses
"In an effort to help out local businesses," Spiegel said, "we're rolling out Places on the Snap Map, highlighting places that are popular with our community and easily allowing the places we love to let people know they're open for business."
Snap Unveils A New Slate of Games
Finally, Snap announced several third-party games that will now allow users to bring in their Bitmoji digital avatars, including Scrabble Go, developed by Culver City-based Scopely Inc.
Snap also introduced 10 new games that will be available on its platform. Bitmoji Paint, for example, designed by Snap's internal studio, "is a global canvas where millions of players in the Snapchat community come together to contribute to one massive collage," an executive described.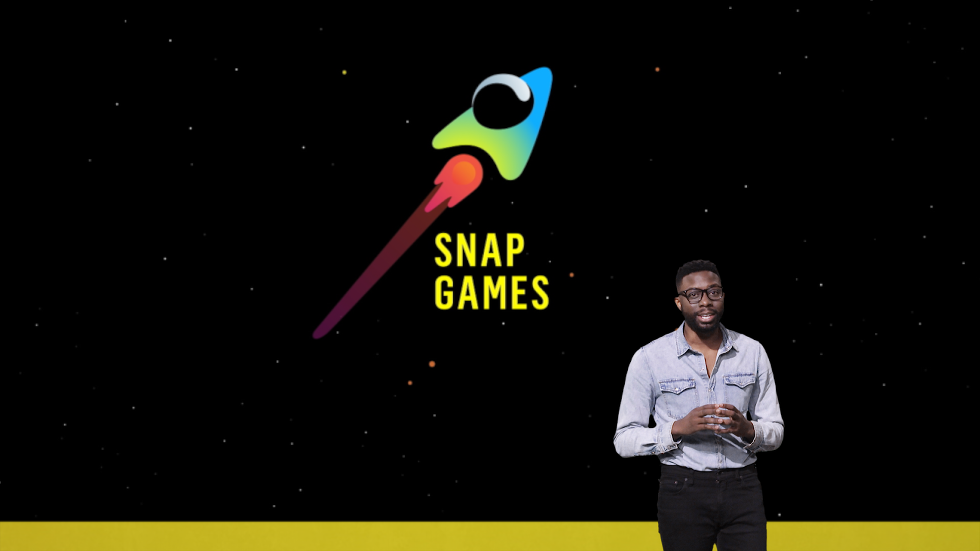 Snap's slate of games continues to grow
Spiegel returned to the stage to close out the keynote section of the summit before it dispersed into several virtual rooms to elaborate on specific announcements.

"We believe that the Snapchat generation will help create a world built on real friendship, shared success, positivity and possibility – putting people, the environment and our values first," he said in his closing remarks. "We are all kind, smart and creative and we will build a brighter future together."
The summit comes as Snap has found itself at the center of a fraught back-and-forth with the president. Earlier this month, the self-described camera company made headlines by deciding to stop promoting President Donald Trump's account on its Discover platform, where users watch Snap-curated content. The company did not directly address the issue on Thursday.
In response to Snap's announcements, Credit Suisse wrote that it is "feeling incrementally more optimistic about the company's ability to maintain or even gain time spent with its user base."
Snap's stock fell over 7% on the day at the market close, on a day when the S&P 500 index dropped nearly 6%.
Sam Blake
Sam primarily covers entertainment and media for dot.LA. Previously he was Marjorie Deane Fellow at The Economist, where he wrote for the business and finance sections of the print edition. He has also worked at the XPRIZE Foundation, U.S. Government Accountability Office, KCRW, and MLB Advanced Media (now Disney Streaming Services). He holds an MBA from UCLA Anderson, an MPP from UCLA Luskin and a BA in History from University of Michigan. Email him at samblake@dot.LA and find him on Twitter @hisamblake
https://twitter.com/hisamblake
samblake@dot.la