augmented reality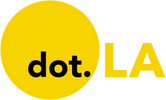 Get in the KNOW  
  on LA Startups & Tech  
X
augmented reality
Despite the company's decision this week to lay off 11,000 workers worldwide, Meta still appears to be actively recruiting in Los Angeles.
Most of the roles appear to call for skills in augmented and virtual reality, either working directly for Meta Reality Labs — the division focused on VR hardware and the online community Horizon Worlds — or another aspect of CEO Mark Zuckerberg's planned metaverse. The platform's recruitment isn't limited to L.A.; the company's careers site also lists jobs in AR/VR and other divisions located all over the world.
The open roles paint a picture of Meta's intended virtual reality future. One listing is for an L.A.-based art manager who will work on Meta's "Avatars" project, which allows users to create a digital likeness that will represent them throughout Meta's platforms — including the VR platform Horizon Worlds.

Another listing calls for a technical artist that will design the "lighting workflows and key setups" of Meta's Avatars. The platform also appears to be hiring for a number of different L.A.-based engineering roles, both at Meta Reality Labs and throughout other Meta platforms.
Though these listings remain active, Meta's AR and VR businesses — which the company has spent over $36 billion on expanding — were not spared from the company-wide cuts. A number of Reality Labs and other VR employees were laid off this week, though Meta has not disclosed how many. It's unclear whether Meta is now seeking to replace those exact same roles or whether the AR/VR listings are for different ones.
It's no surprise, however, that Meta is still continuing to hire new people amid layoffs. During the platform's third-quarter earnings call back in October, Meta's Chief Strategy Officer David Wehner noted that the company plans to shrink some teams and invest in higher-priority items on its agenda. While hiring at Meta will be "dramatically" slower than usual, Wehner noted that Meta plans to keep its workforce at its current levels or slightly smaller.
"We are holding some teams flat in terms of headcount, shrinking others and investing headcount growth only in our highest priorities. As a result, we expect headcount at the end of 2023 will be approximately in-line with third quarter 2022 levels," Wehner said during the earnings call.
But prospective job candidates should probably wait for the dust to settle before applying. This week, Meta reached out to a number of recently-hired individuals to revoke their job offers,
"The recruiter from @Meta just informed me that they will withdraw my offer this morning. Does this only happen to me or also other folks,"one individual
wrote
on Blind, an anonymous workforce community application. The same individual also claimed to have received a written offer and completed Meta's background check.
Courtesy of Snapchat
By 2025, the Wallis Annenberg Wildlife Crossing will span 10 freeway lanes, providing wild animals with safe passage through Agoura Hills.

But until then, a new Snapchat filter will give Angelenos a sneak peek at what will one day be the largest wildlife bridge in the world.
Built by Snap Lens Network partner InCitu, the Wildlife Crossing AR experience, will make a 3D rendering of the bridge along with facts about the construction plans and local wildlife species. Intending to give mountain lions and other animals a path to safely cross the 101 Freeway, the Wildlife Crossing began construction in September.
First proposed in 2015 by the National Wildlife Federation, Wallis Annenberg and the Annenberg Foundation donated $25 million to help kickstart construction. The $90 million project seeks to protect California's mountain lions—at least four have been killed along the 101 this year. Not to mention, California's freeway system is also a threat to the species' genetic diversity and could lead to their extinction. The crossing, set to cause between 38 and 40 freeway closures, will feature an expansive nursery meant to attract local animals.
In the meantime, the lens will provide information about the project's structural design choices and the importance of wildlife genetic diversity. Furthermore, the lens will reveal how the crossing is built to protect wildlife—complete with 3D models of mountain lions, mule deer and desert cottontails.
Snapchat users worldwide can learn about the Los Angeles initiative while local users can see the AR bridge crossing the 101 freeway.
The tech will also highlight P-22, the city's most famous feline resident. The mountain lion's exploits crossing the 405 and 101 freeways have inspired songs and murals, with the AR filter being the latest art dedicated to the local celebrity.
Still, this isn't Snapchat's first time bringing augmented elements to the streets of Los Angeles. Snapchat partnered with LACMA to create site-specific AR filters, highlighting the history behind local landmarks such as the Los Angeles Memorial Coliseum. And users can also build their own AR filters to animate their neighborhoods. The La Brea Tar Pits uses Snapchat's AR lenses to bring long-extinct animals to life.
From local filters to big shopping initiatives, one thing is clear, Snapchat is betting big on AR to engage its daily users and entice brands. In that way, the social media company hopes AR can help keep both P-22 and its user base alive.

After a Baltimore judge ordered the release of Adnan Syed—Syed was convicted for the 1999 murder of high school student Hae Min Lee—augmented reality app CrimeDoor made sure to let people know they could walk around the blood-splattered crime scene.
The campaign to lure users back to the scene of Lee's murder began on September 17th. The day before news of Syed's release was announced, CrimeDoor posted a side-by-side photo of Syed and Lee on Instagram with a reminder that the "hearing was scheduled for Monday."
After the Associated Press announced the news, CrimeDoor tweeted an alert from their official Twitter account with another side-by-side photo, this time just of Syed. One photo from 1999, taken before he was accused of Lee's murder. And another, more recent photo of Syed wearing a blue, maximum custody prison uniform.
\u201c\ud83d\udea8Adnan Syed will walk free. Hae\u2019s murder deserves real justice. #adnansyed #freeadnan #haeminlee #truecrime #serial #serialpodcast #breaking #breakingnews\u201d

— crimedoor (@crimedoor) 1663619321
Inside the app itself, the image carousel at the top featured the same side-by-side image with a "Breaking News" banner. A few rows down, in the "Recently Updated" section, users were shown a photo of Lee that clicks through to the 3D crime scene. Of course, the crime scene is locked. But for $4.99 anybody can know what it's like to explore the site of Lee's murder as it appeared right after the crime occurred.
The subtext here was obvious: Maybe you can be the one to solve the case.
And for that matter, the marketing campaign worked. According to Google Trends, searches for CrimeDoor spiked on the day after the news of Syed's release. Additionally, dot.LA's original article about the Los Angeles-based company also saw a nearly 1000% jump in traffic from Google search.
That CrimeDoor sent out these alerts isn't surprising. CrimeDoor is, however, notorious for pushing new updates when old murders are back in the news. Last year, they released the augmented reality edition of the drive-by shooting of Notorious B.I.G., aka Christopher Wallace, on the 24th anniversary of the Brooklyn native's murder outside the Peterson Automotive Museum.
The release was part of CrimeDoor's special series on historical crimes that led off with a 3D recreation of the crucifixion of Jesus Christ. It also included the murder of Abraham Lincoln, Martin Luther King Jr. and John F. Kennedy. As part of the series launch, CrimeDoor also sent out a press release to reporters promising to let users "experience final moments in history." One of those moments was the murder of George Floyd presented, "for the first time in-person via augmented reality." After public backlash, CrimeDoor canceled plans for that augmented reality murder scene.
In response to the backlash, CrimeDoor's founder Neil Mandt told dot.LA last year that the families of two unsolved murder victims actually helped build out their respective crime door scenes for the app. "The awareness on those cases has significantly jumped, as a result of our efforts," Mandt said.
It should however be noted that up to this point, users have yet to help solve an actual case.
CrimeDoor did not respond to requests for comment on this story.
Nonetheless, if interest in the app after the announcement of Syed's release is any indication, the future of visiting murder scenes via augmented reality will likely continue to be be a lucrative business.