ruth health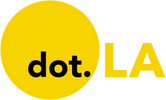 Get in the KNOW
on LA Startups & Tech
X
ruth health
This is the web version of dot.LA's daily newsletter. Sign up to get the latest news on Southern California's tech, startup and venture capital scene.
I used to write about rural lands and life on Native American reservations. In some places, there's only one doctor for an entire community. In others, a revolving door of clinicians and therapists make it harder for patients to receive comprehensive care.

What an amazing resource, then, could something like telehealth be for people in these far-flung, often marginalized communities who are suffering from depression, addiction or chronic diseases. Except It's not really shaping up that way: Only 60% of people in rural areas have access to telehealth services, compared to 95% of people in urban settings, according to the Centers for Disease Control and Prevention.
Every now and then, a new trend emerges promising to "revolutionize" the health care industry—as though any one company has the power to influence all the fragmented and siloed segments of the health care complex and make them work together. As if we haven't heard that promise before, and as if the problems that have consistently plagued the industry still don't exist.
There's actually a name for that phenomenon: The inverse care law, which was coined by British clinician Julian Tudor Hart in 1971 to describe the prevailing evidence that the people who need care the most tend to receive it the least. Throughout history, emerging technologies and treatments have become ubiquitous among the mainstream population while still overlooking those who needed them the most. Take ketamine therapy; the drug, which is used to help treatment-resistant depression and PTSD, can cost thousands of dollars—barring poor people, who are statistically most vulnerable to those conditions, from accessing it.
Telehealth is the most recent care frontier—one welcomed during the pandemic by governments and insurers alike, as many doctors shuttered their offices to those who did not specifically need in-person treatment. This morning, I wrote about local startup Ruth Health, which raised $2.4 million to offer digital prenatal and postpartum services to parents—an area far too overlooked by our existing health care system. I've previously written about Moving Analytics, which is using telehealth to tap into a health care segment that has one of the lowest retention rates, physical therapy. There's also Within Health, which provides comprehensive virtual care for eating disorders.
As those companies grow and more like them pop up, we ought to think critically about the people who may not always be able to access what they offer. Because if our care gets better and their care stays the same, their care is actually getting worse. — Keerthi Vedantam

Courtesy of Ruth Health
Ruth Health, a Los Angeles-based startup focused on prenatal and postpartum care, has raised $2.4 million in seed funding led by Giant Ventures, with additional participation from the likes of L.A.-based Emmeline Ventures and Y Combinator, the company announced Thursday.
Alison Greenberg and Audrey Wu launched Ruth Health in 2020 as the pandemic altered the fabric of health care in a remote setting. Suddenly, pregnant people couldn't go to their ultrasounds with their partners. Lamaze classes were either shuttered or limited entry to only those who were giving birth. Social distancing limited conversations where pregnancy issues would naturally be discussed.

"We initially thought to ourselves, 'Well, this sucks,' because your partner can't be there," Wu, the startup's COO, told dot.LA. "It's like a lot of the really critical moments of your life are not experienced together."
Ruth Health offers one-on-one telehealth sessions with a network of health care professionals who can guide a patient's recovery after giving birth. Through Ruth Health, patients can access lactation consulting and physical therapy that supports C-section and pelvic floor recovery.
The U.S. already has one of the highest maternal mortality rates of any developed country (partly due to the astronomical costs associated with pregnancy procedures), and that number has increased during the pandemic. But the other part is care: while there are a plethora of resources and health care professionals during pregnancy, they dwindle once a patient gives birth. Most people who give birth will experience related symptoms—incontinence, difficulty having sex and even organ prolapse as a result of a weakened pelvic floor—yet education around a patient's postpartum body is not common in the U.S.. (Meanwhile, countries like France bake postpartum treatment into government-sponsored care plans for pregnant patients).
"People hear about aunts and moms and grandmas who pee in their pants when they jump or or sneeze," Greenberg, Ruth Health's CEO, told dot.LA. "That is treated as a normal postpartum body—but really, it's an indication of pelvic floor prolapse or a pelvic floor disorder."
Ruth Health's telehealth sessions are usually scheduled once a week indefinitely until a patient is ready to move on. Sessions start at $75 per appointment, and currently the waitlist to get an appointment is no more than a week long.
The seed round—which takes Ruth Health's total funding to $3.1 million—will go toward building out the startup's product and engineering teams, as well as creating a library of content that people can access between or in lieu of one-on-one sessions.
"We have some really exciting new stuff in development where we want to be just a continuous resource," Greenberg said. "We have to be able to have those asynchronous conversations with our patients—like concerns that come up in the middle of the night."