launch house
Taking their lead from social media entrepreneurs who are creating content from mansions, a new breed of startup incubators and collectives are cropping up across Los Angeles. Their programs were built largely by young entrepreneurs trying to bridge the creator and startup worlds, speak to a generation that has grown up alongside social media.
Some are inspired by other co-living incubators or from founders who wanted to capture the creative energy those houses spawned.
In the Hollywood Hills, a collective started by two twenty-seven year-old entrepreneurs is helping seed-stage companies land funds and build up their products. Across town, a roving launch house focuses on building biotech entrepreneurs. Another is trying to foster breakthrough products in augmented reality.
Here's a run down of some of the most promising co-living concepts, along with their founders and the projects they're incubating.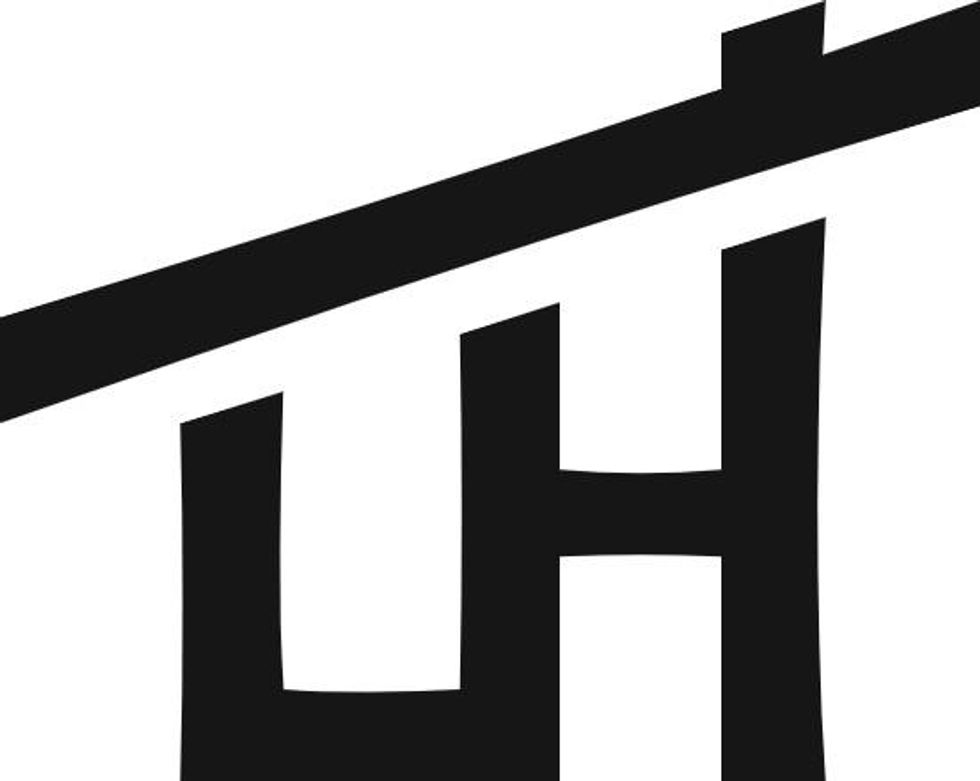 Launch House formed last year after one of its founders tweeted about an experimental gathering of entrepreneurs in Tulum, Mexico. Located in a sprawling Beverly Hills mansion, the hub puts a heavy emphasis on social media and influencer-driven business ideas and runs monthly cohorts of about 20 founders each, connecting them with creators to build up their social media game. Potential participants must apply and then pay an annual membership fee, which includes the four-week live-in residency program and access and introduction to investors and advisors. Participants have to be 18 years of age or older.
"Many creators want access to startup investing opportunities but either don't have a way into top deals, or get pitched so often they can't easily decipher what's a good investment," said co-founder Brett Goldstein, "On the reverse side of things, many founders see collaborating with creators as a great way to reach new target audiences because distribution is a hugely scarce resource."
Several Launch House residents have gone on to raise successful rounds from staid investors including Sequoia and Y Combinator, though a Business Insider report about a COVID outbreak after a recent party raised questions about the culture at the home.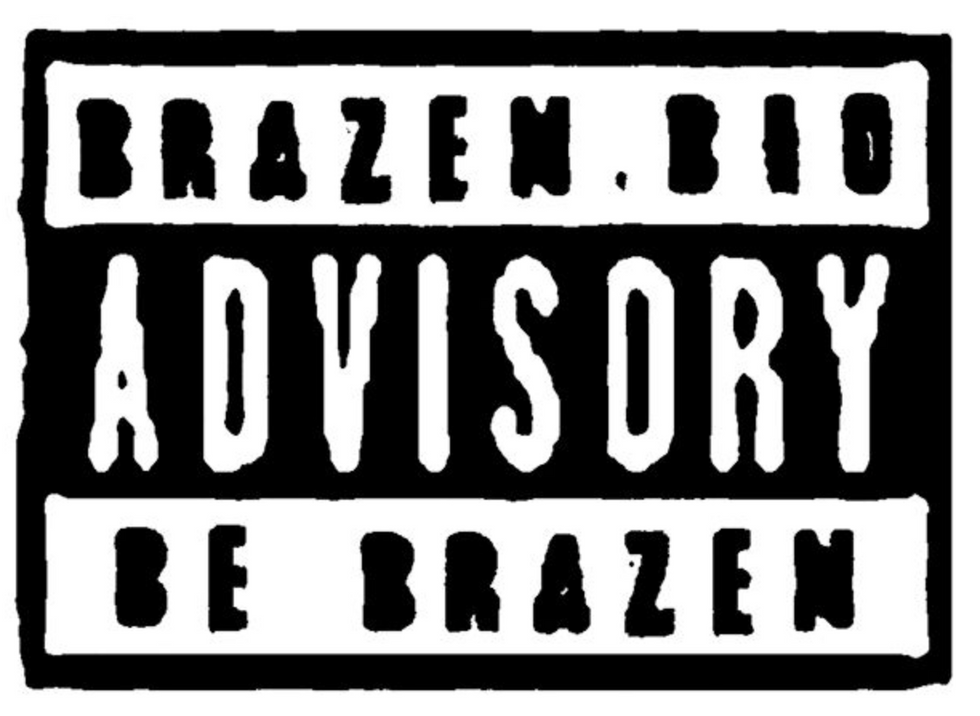 Started by longtime friends Shawn Carbonell and Brent Witgen, Brazen Bio is a biotech incubator house based in Redondo Beach which also provides members with lab access to Bio Labs in Torrance.
Inspired by other launch houses, the two PhDs wanted to create the first biotech hub in Los Angeles that combines the region's creator economy with its budding scientists and entrepreneurs.
"Part of our goal is to make it one of the top biotech hubs through us being here. As BioscienceLA Chief Executive Officer Dave Whelan would say, 'we're long L.A.'," said Carbonell, "Most companies need to also become media companies to stay relevant, and where better than Los Angeles for that?"
Four startups were accepted in the first round of what Brazen Bio is calling its 'BRZN1 cohort. The program started last month and runs through December. It's replete with a full line up of founder dinners and mixers, access to Bio Labs' equipment and weekly office hours. The founders aren't yet making seed investments but will be establishing a fund for 2022.
Carbonell said they are trying to find ways to promote Brazen through Discord and social media to Gen-Z entrepreneurs and encourage a new generation to enter the STEM field.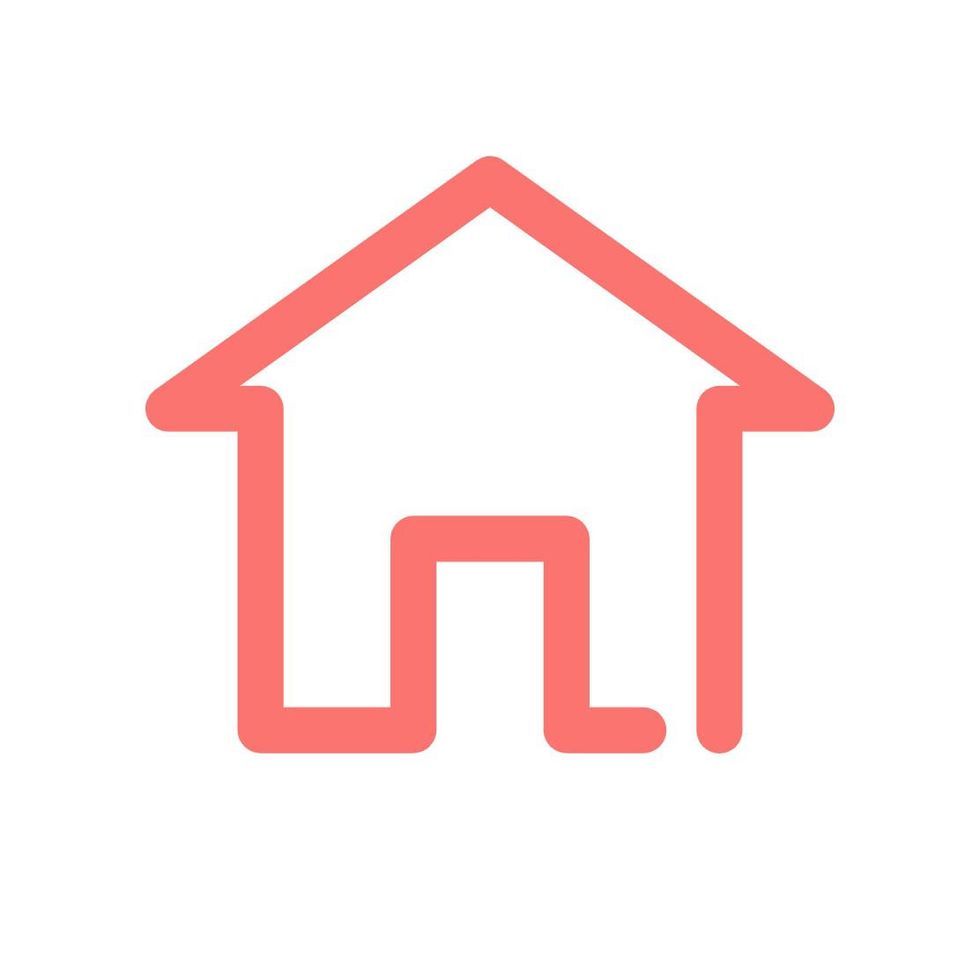 The 27-year-old co-founders Robbie Figueroa and Luciano Arango moved from the Bay Area to Los Angeles, where they saw a maturing tech scene they thought could be a good place to build startups. The two convinced their tech friends to make the trip down to the Hollywood Hills, where they created a collective and early-stage fund called House.ai.
House.ai doesn't offer a full-time residency like Launch House. Instead, it sees itself as a place where founders can gather to co-work. Figueroa, a general manager for DoorDash in Puerto Rico, and Arango, a co-founder of San Francisco-based ScopeAI, both live in the house. There's no formal application for House.ai — instead, Arango and Figuero select premiere founders and operators to join them.
In the past year, House.ai has provided co-working space for 37 founders. The program connects them with early-stage venture capital and helps them recruit talent and connect to engineers. Figuero and Arango have so far invested in six of the companies — including cannabis wholesaler Nabis, a Y-Combinator-backed company.
Figuero considers House.Ai an industry-agnostic incubator, though its startups tend to gravitate towards fintech, fulfillment and delivery services, along with some consumer and business-to-business companies.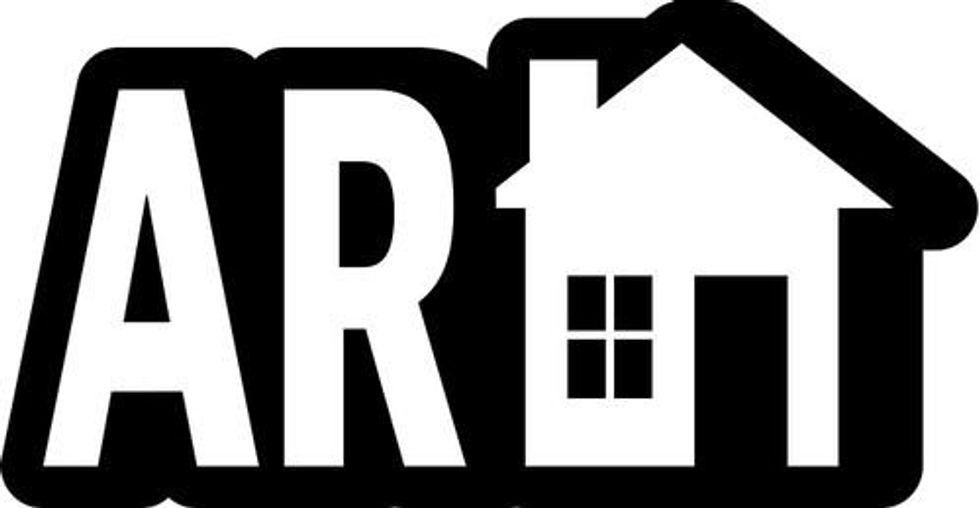 The AR House was born out of a tweet from augmented reality developer Aidan Wolf: "anyone organizing a house for snapchat lens creators? Would love to do something like that here in LA."
The response was overwhelming. Among those who reached out was AR creator Lucas Rizzotto.
The team quickly coalesced around the idea of a house dedicated specifically to AR creators and developers. L.A., home to AR juggernaut Snapchat, had more than enough talent. Within a week, the two had met their funding goal, much of it coming from the AR community.
Creators must be 18 years old or older to apply. AR House's founders don't take equity in the companies they help launch, but they do help provide participants with AR hardware to support their projects.

The cohorts will have access to a four-week session complete with dinners for founders, meet-and-greets with investors and other programming. The house doubles as an exhibition space for augmented reality projects, too. AR's first cohort started on October 5 and they signed a six-month lease to their Hollywood Hills house.
Bay Area native and consumer tech founder Katia Ameri and YouTuber Elijah Daniel bootstrapped Rocketship House in November 2020. The house, based in the Hollywood Hills, boasts a stunning view of Los Angeles and an acre-long vineyard where participants are encouraged to collaboratively contribute to projects focused on the creator economy.
Ameri brings a hard-tech background. She raised $2.2 million for her telehealth platform, Mirra, an at-home allergy diagnosis service, before the pandemic started. Daniel brings social media savvy and a knack for making viral videos. The two say they are focused on projects that help creators develop content distribution and revenue streams.

Rocketship's residents have included musician Trevi Moran, musical artist and YouTuber Sam F and nicotine company Lucy co-founder Samy Hamdouche, whose startup is backed by Y-Combinator.
Daniel and Ameri aren't interested in taking equity. Instead, the pair said the want to focus on building a community of creators and tech entrepreneurs. There's no formal application, though interested founders and creators can reach out to Ameri via Twitter to join. The two say they are flexible about how long creators or founders can stay in the house. After experimenting with co-living, Rocketship House's founders said they're pivoting toward a model that will instead seek to foster a digital community and provide a physical workspace.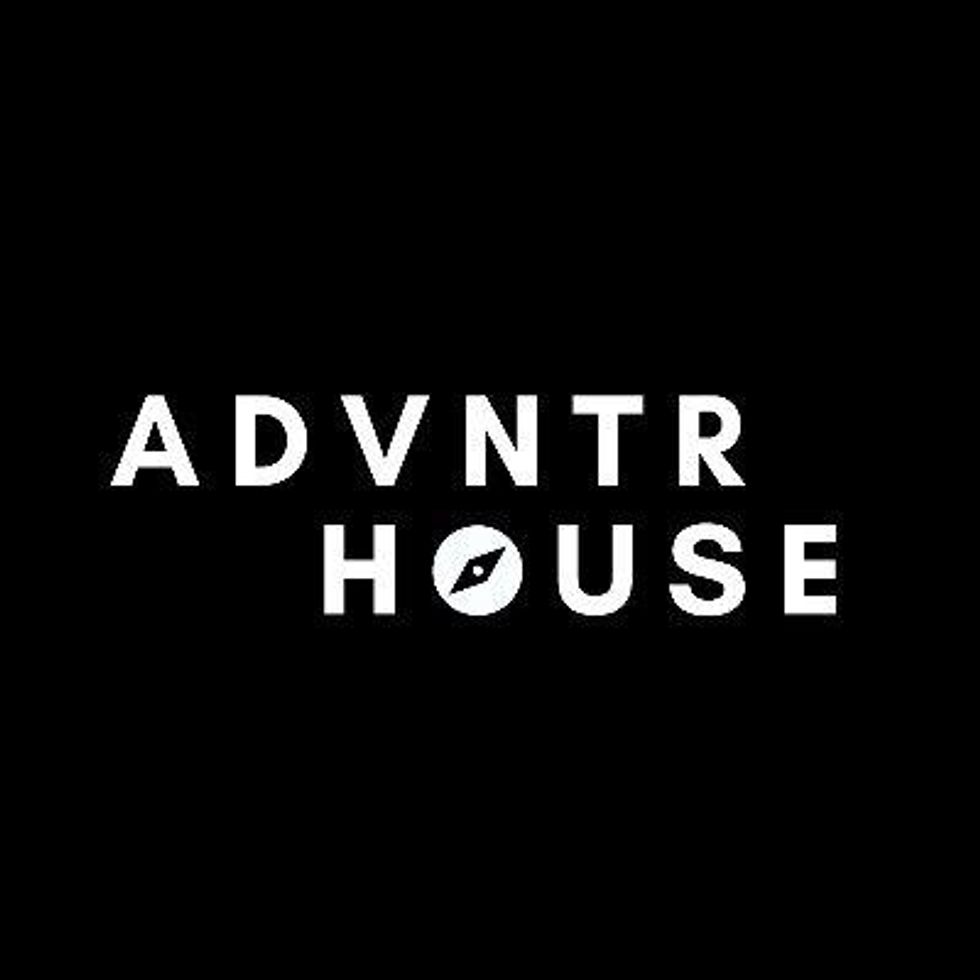 Advntr House was created by the co-founders of a college party app Dive.Chat, Michelle Fang and Kyle Brastrom. Its Gen-Z cohorts have served as founders of a wide variety of consumer, healthcare, fintech and media startups.
"A majority of the people that have entered ADVNTR House have either quit their full-time job, ended a relationship of over a year or dropped out of college," Brastrom said, "People kind of come into the house and then realize 'wow, there's so much opportunity out there'."
Participants live in ADVNTR's Melrose home, but the group also travels to destinations like Big Bear, California and Arizona. Every cohort shares the expenses and collectively develops the group's activities. There's a formal application and interview process to join ADVNTR. The cohort program lasts about eight weeks.
Fang and Brastrom organized L.A. Tech Week, a collaboration with other tech houses including House.ai, Launch House and Together Casa, a real estate startup organizes co-living houses for tech entrepreneurs, creators and other interest-focused communities.
Know of other startup houses around Southern California? Let us know!
Jacob Peters, the co-founder of a live-in Beverly Hills accelerator-like program, likes to think of himself as a tech community builder.
In his teens, he moderated internet community boards. After graduating college and moving to New York to work for J.P. Morgan, he ran a community for data science and AI professionals. And even in the middle of the COVID-19 pandemic, he found a way to do the same for the Los Angeles tech community.
Last year, Peters established Launch House, a creator mansion for startups much like those used for TikTok stars. The concept is about to get a bigger audience.
With $3 million in seed funding secured, the company plans to expand beyond Southern California.
Launch House hosts four-week programs where a group of around 25 tech startup founders live and work out of a Beverly Hills mansion. There, they mingle with other founders and meet potential funders – a round-the-clock networking session.
Launch House is planning to expand to New York and other locations this fall, testing his dorm-like approach to startups. The startup also has plans to start more online programs this fall aimed at entrepreneurs along with in-person sessions tailored to specific industries like cryptocurrency.
Jacobs sees this as a natural extension of his life's work.
"I guess the common thread throughout my entire life and career has been that of community building," he said.
Launch House's position in the L.A. area is uniquely positioned to let companies collaborate with social media influencers, Peters said, who are known to drop by the house.
Ashton Keys, the co-founder of the Detroit-based startup Athytic, said he typically wakes up early and spends most of the morning on calls on the House's outdoor balcony that overlooks Downtown LA. By around 5, most people typically stop working and meet up at one of the House's scheduled events, he said.
"It was really a game changer to be able to get feedback from a group of people that were extremely smart about challenges that I was having as a company, get feedback on my product, different UI updates that I can make," said Keys, whose company partners with student athletes under new NCAA rules that let student athletes profit off of their image. "And that was like my second day here."
Keys, for instance, said he was able to meet with student athletes from UCLA.
Several companies have had some level of success after finishing Launch House. Showtime, a social network for NFTs, closed a $7.6 million round of seed funding in May. Wonbo, an app that uses AI to create fake videos of celebrities singing, closed a $6 million round of seed funding in June.
Unlike typical accelerator programs, Launch House charges a flat membership fee that typically costs a few thousand dollars and member companies do not have to surrender equity in their companies. After finishing, participants have access to facilities and other programs run by Launch House.
"You basically get the chance to pitch your company in a very safe space to 15 other super smart people that all have a vested interest in helping you because they know that you're going to return the favor," Peters said. "That's sort of the culture that we've that we've built."
Amid a resurgence in COVID-19 cases, Peters said Launch House's approach to COVID-19 is "pretty rock solid": participants are required to receive COVID-19 vaccinations and guests also have to show proof of vaccination and take a rapid COVID-19 test before entering.
Launch House's round of seed funding was led by Flybridge Capital Partners and included Day One Ventures, Graph Ventures and over 100 angel investors.
Beyond simply forming business relationships, Peters said he wants to focus on making sure participants get something out of the experience. Ultimately, he wants Launch House to rival prestigious Ivy League universities in terms of its ability to churn out talent and is hoping to make the jump this year.
"We're saying, 'Hey, the first year was basically one giant experiment: we figured out what works, what didn't, we ironed out the kinks with our model,'" he said. "Our community is primed to grow."
From Your Site Articles
Related Articles Around the Web
Kristen Anderson was four-and-a-half months pregnant when she got a private message on Twitter about a new self-proclaimed "creator house for entrepreneurs" in Los Angeles.
"We've rented out a $35 million mansion in Beverly Hills and have brought in some amazing founders to live together," the message read.
Anderson is no stranger to the world of venture capital and startup accelerators. She landed $8.1 million in funding for her company after finishing Y Combinator, a program that helped launch big names like Instacart and Airbnb.
But after a year of lockdown and stay-at-home orders, the job got lonely. So in February, just two weeks after learning about it, she booked a flight from Boston to Los Angeles to join Launch House, a live-in accelerator where mostly twentysomethings build their dream tech companies while chronicling it all for TikTok and Instagram.
And they're doing it from a 12,000 square-foot property they say was last rented by Paris Hilton.
In the living room, a whiteboard calendar lists upcoming events like "How to think about the future" and "hackathon presentations." One night, Anderson and her co-founder ordered pizza for the house in exchange for a brainstorm session.
"We just want to be with really smart, talented young people who are building amazing things," she said. "That helps us maintain energy."
The idea came from former Airbnb and Uber product manager Michael Houck, Google alum Brett Goldstein and Commsor co-founder Jacob Peters. The trio sees traditional startup incubators as a relic of the past.
Their goal is to recreate the basements and dorm rooms where the minds behind Google, Amazon and Apple began their empires. Only in their version, it's in a palatial setting replete with a waterfall and hot tub overlooking Los Angeles.
"Universities are no longer going to be the aggregators of great talent," said Peters, who's started to invest his own money — he won't say how much — in Launch House residents. "It's going to be small, niche communities that start in houses."
Perched on a hill in the 90210 zip code, the house reads part co-working space, part dorm-room with the pace of a reality show. Competition to get in is fierce. To secure a spot, applicants fill out an online questionnaire. For those who make the cut, an interview with the founders comes next.
Everyone pays rent, but they call it "membership."
"It's kind of syntax but it matters," Goldstein said. "This is a club and a community, and the physical living experience is just a small component."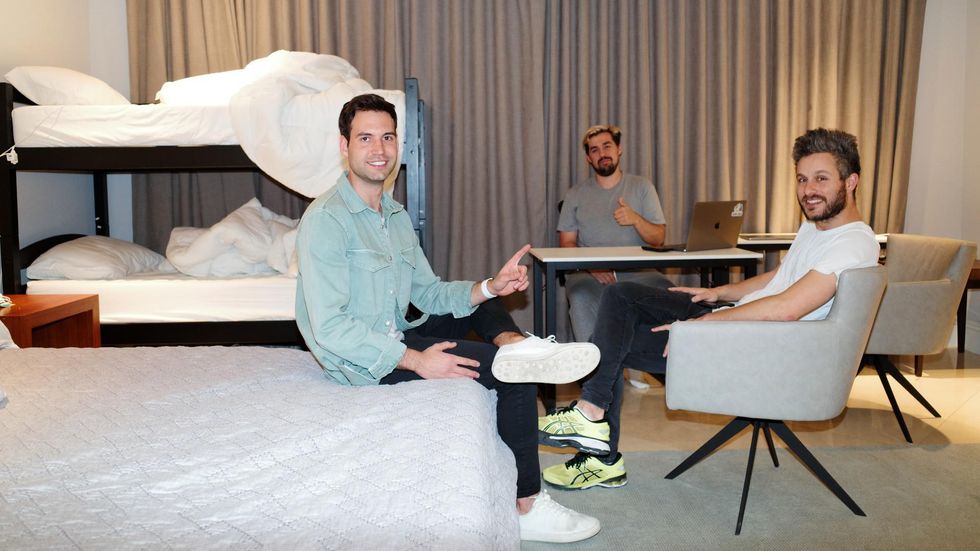 Commsor co-founder Jacob Peters, Airbnb and Uber product manager Michael Houck and Google alum Brett Goldstein.Photo by Eray Alan
The vision captures a very specific — and opportune — moment in L.A. The sway of TikTok celebrities and influencers has crashed into VC money. It's at this meeting point where socially-native entrepreneurs hope to make a name for themselves and their nascent companies.

Just take 21-year-old Marc Baghadjian, a senior at Babson College who wakes up for 5 a.m. Zoom classes some mornings before working on his startup late into the night. Earlier this month — right before moving in — Baghadjian landed $1.1 million for his TikTok-style dating app, Lolly. Baghadjian has used the house as a networking opportunity and it helped him land more investors. Recently he secured another $2.5 million in new commitments and his company's valuation tripled.
Influencers drop by almost every other day, Baghadjian said. In February, Lolly posted an ad on TikTok featuring 19-year-old Milo Manheim, a Disney Channel actor and "Dancing with the Stars" competitor.
(Jacobs said the house maintains a "very strict policy" when it comes to visitors and socializing. Guests are required to test negative for COVID-19 at the door, using self-administered rapid tests.)
But unlike veteran accelerators like Y Combinator, Launch House doesn't promise entrepreneurs any investment. The draw is something else — schmoozing, advice and social media exposure.
As the line between advertisement and content creation blurs, it's changing the way companies find both investors and consumers.
"What on Instagram is marketing and what is entertainment?" said Olav Sorenson, a professor specializing in entrepreneurship at UCLA's business school.
"People are no longer thinking about buying ad space as the way to market a product. They're thinking about how we generate word of mouth through connecting to influencers."
L.A. is "on the forefront of this," said Sorenson. "Entertainment itself is often very entrepreneurial."
'Let's Pretend This Is a TikTok Creator House'
At almost all hours of the day, entrepreneurs at Launch House work from slender white desks and office chairs scattered across the living room, decorated with sparkly art they say Hilton left behind. Others choose to work outside, on lounge chairs lining the pool.
"I spend a lot of time in the laundry room," said Kathryn Cross, a 22-year-old from Manhattan Beach. "That's a pretty big room and you can lock the door. I'll take calls from my car or in the garage."
Cross is a model, runs a Gen Z consultancy firm called Bridge Strategy and streams herself playing chess on Twitch for extra cash. She was worried about the lack of privacy before moving in, but said space and noise aren't issues. Even weekends are work days.
"At 2 a.m. on a Saturday, there will be someone sitting in a corner coding," she said.
And Cross doesn't want to leave. While Launch House was designed to bring on a new cohort of founders every month, many stay longer.
The concept for a live-in accelerator was born last summer, when some tech companies closed their offices and even dropped pricey leases. Fashioning themselves as "digital nomads," young entrepreneurs across the country took off for remote work spots. Their offices could suddenly be anywhere.
@launch_house

Reply to @alyssaasf - were a creator house for #startups #tech #fyp
Houck picked Tulum, Mexico. He already knew Goldstein and Jacobs through On Deck, a fellowship program for entrepreneurs cooking up new startup ideas, and asked them to tag along.

"On the way down, we got this cheeky idea," Goldstein said. "Let's pretend this is TikTok creator house."
The first version of Launch House was born there, in an AirBnb villa blocks from the beach, as a "co-living, co-working experiment," Peters said. It was set up like an upscale college campus for about 18 entrepreneurs to build software and apps. A big facet of that experiment was documenting it online.
"We made a website, an Instagram page and a TikTok," said Peters. "Our social accounts got immediate buzz. No one had ever really lifted that veil of mystique that often surrounds early-stage startup founders."
But, as Goldstein put it, the infrastructure in Mexico was "not there for us to give the right experience."
COVID-19 cases were still soaring last fall. There was a small outbreak at the house. Then, in October, Tulum was issued a warning when Hurricane Delta ripped through the Gulf of Mexico and into Louisiana.
"There were leaks in our place," he said. "The grocery store was closed because there was a hurricane. It was just kind of hot. We couldn't Instacart orders."
Joining LA's Influencer Buzz
The three relocated to L.A., a city clad with venture capitalists they already knew. And inside other extravagant houses across the city, young content creators were churning out TikToks and Instagram posts, signing deals with big name companies for advertisements.
"Paris Hilton moved out literally a week before we moved in," Peters said. "We turned a celebrity mansion into a hacker house," said Peters.
Hilton's PR agency did not respond to questions about whether she rented the house prior, but a few TikTok posts look to be filmed inside. Launch House has no ties to M13 Ventures, the firm founded by Hilton's fiancé, Carter Reum, according to M13 partner Christine Choi.
If the common areas resemble a glamorous WeWork, the seven bedrooms read more like dorms. Grey metal bunk beds, piles of laundry, books written by successful entrepreneurs.
Those are parts rarely seen on Launch House's social media accounts.
The goofy yet focused atmosphere inside the house — along with the success of those living there — are what the public sees.
Faraaz Nishtar, a software engineer, ended his lease in San Francisco to join Launch House. It's there he met Brendon Davis, a 23-year-old stunt YouTuber who films videos with members of Sway House, a buzzy TikTok house in Bel Air home to a group of young influencers. At least once a week, Davis drives to Launch House to brainstorm with Nishtar on pitching his app to content creators.
His startup, Alias, archives a user's digital footprint, which Nishtar hopes will become a "global directory" of online content. He scored half a million from investors like Balaji S. Srinivasan, a former general partner at Andreessen Horowitz, and later attracted a few new angel investors when he moved in. Peters included.
"Last night, we stayed up talking from midnight until 2 a.m. about the future of media," Nishtar said. "In college, people are dicking around and lounging. There's not much of that happening here."
From Your Site Articles
Related Articles Around the Web