launch house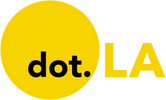 Get in the KNOW
on LA Startups & Tech
X
launch house
Launch House Raises $12 Million to Expand into the Metaverse
This is the web version of dot.LA's daily newsletter. Sign up to get the latest news on Southern California's tech, startup and venture capital scene.
Launch House has seen quite the growth in the two years it's been around. What started as a group of friends who rented a house in Tulum to work on their startups remotely during COVID quickly evolved into a Los Angeles-based accelerator program, with multiple in-person and digital programs charging members thousands of dollars a year to participate.
Last year, the collective—led by co-founders Michael Houck, Brett Goldstein and Jacob Peters—raised $3 million during a fundraising round focused on building up its Web3 and fintech division, and landed another $12 million in February for a metaverse and engineering-focused expansion (the former is a virtual program, while the latter is a "Hack House" aimed at engineers.)

On Tuesday, Launch House announced the formation of three more new virtual incubators: "Venture House" will be for investors, "Boost House" for tech marketers and "Design House" for product designers. When I spoke to Goldstein about the news, he quickly compared the accelerator to a university.
While Launch House is clearly not an accredited university, Goldstein said the houses are part of building a larger ecosystem that includes month-long courses. Every individual that applies to the in-person accelerator programs will have to pay a yearly membership fee that starts at $3,000 per year and can go up to $5,500—which, while not cheap, is much less than the amount of money college students are shelling out to attend a real university. (According to U.S. News and World Report, a year's tuition at USC this past academic year cost students more than $60,000, and that's not counting room and board.)
"Launch House is almost more valuable than college because you're talking to those that actually have experience building a company and understand the ins and outs," Juna founder and CEO Peter Arian—who's gone through not one, but two Launch House residencies—told me earlier this year.
Launch House's residencies average 25 founders per program—ambitious would-be entrepreneurs who for one month live in homes like a Beverly Hills mansion once rented by Paris Hilton. While its digital programs lack that kind of glamor, they can fit up to 100 people per program—a much larger capacity that serves as a huge boost to Launch House's revenue model.
Goldstein did not disclose how much the new digital residencies would cost, offering only that they will be less expensive than Launch House's in-person programs. The fee will give members access to fundraising and hiring assistance, members-only events, retreats, NFT drops and more.
Whether all that ends up being worth it is less clear. For some founders like Arian, it may very well be, while others may find that there's no quick launchpad to startup success. — Decerry Donato

Live-in startup accelerator Launch House has unveiled a $12 million Series A funding round as it looks to expand to more cities and launch a new "metaverse location."

After expanding to New York last fall, the accelerator—which started out of a Beverly Hills mansion in 2020 and helped spawn a wave of trendy live-in incubators—plans to take its residency program to additional cities and also launch "the first space for the startup world in the metaverse," it said Tuesday. It also plans to roll out new verticals like Hack House, which it bills as a Launch House for engineers.
Andreessen Horowitz general partner Andrew Chen led the Series A and was joined by Creative Artists Agency co-founder Michael Ovitz, Electric Ant (led by Ovitz's son Chris), 6th Man Ventures and Bankless co-founder Ryan Sean Adams. News of the funding comes after a January regulatory filing indicated that Launch House was looking to raise $10 million in capital.
Launch House members pay up to $5,500 for a spot in the live-in accelerator program, which is usually limited to around 25 individuals. The virtual "metaverse" program is meant to alleviate those constraints by accepting anywhere from 50 to 100 applicants for a smaller fee.
"The point is to make Launch House more accessible to folks that can't come in, give up their lives and live in a house for a month," Launch House co-founder Brett Goldstein told dot.LA.
While the accelerator has earned a reputation for catering to young, Gen Z and millennial founders, Goldstein noted that Launch House will accept applicants from any age group. "We have people in their 40s joining," he said.
After
receiving criticism
last year for throwing parties that flouted COVID-19 safety protocols, Goldstein said Launch House has made efforts to ensure that it abides by public health guidelines—with members joining the program needing to be fully vaccinated and boosted.
Image courtesy of Folio
For Joey Primiani, designing a new NFT marketplace is just the latest stop in what's been a long and fascinating trip through the world of tech.
After stints at Google and Cortex and a gig developing Lady Gaga's online fan community, Primiani, together with business partner Mirko Kiefer, unveiled his latest venture this week: Folio, a social network that offers artists a platform and tools to showcase their NFT creations.
Billing itself as the "first mobile NFT marketplace and social network," Los Angeles-based Folio is an invite-only community allowing artists to promote their work, collaborate with other artists and connect with NFT collectors. The platform, which is accessible via iOS app or web browser, is meant to act as both a digital portfolio for artists and a tool allowing collectors to search and discover digital art. Artists decide what price they want to sell their art for, and Folio takes a cut of every work sold.
Primiani told dot.LA that the idea was motivated by the difficulties those in the NFT art community can face when accessing various online platforms, such as setting up and logging in through digital wallets like MetaMask.
"The onboarding experience is a pain point for a lot of artists that we really want to solve," he said. "We want to make that an easier experience so that more people can use it."
Primiani first interned at Google in 2009, where he helped design the Silicon Valley giant's search products, and later worked as a designer at the Google Labs tech incubator. From there, he went on to work with Lady Gaga to create LittleMonsters.com, a social network for the singer's devoted fan following. It was his work with the renowned entertainer that turned Primiani onto the idea of creating a marketplace of his own—particularly one focused on showcasing LGBTQ+ and underrepresented artists, which is a focus of Folio's.
"The big problem in the art world previously was that a lot of people were making art for the galleries, and now they're actually making it directly for the fans and the consumers," he said.
Primiani's dream came closer to fruition after he connected via Twitter with Mirko Kiefer, an engineer and blockchain entrepreneur. After some workshopping, they officially—and quietly—created Folio in 2020. The platform was in private beta testing in recent months, during which time the founders were completing a Web3-focused residency at L.A.'s Launch House accelerator. (Creatives such as Pol Kurucz, Zigor, and Marc Hemeon had access to the beta product.)
"We really wanted to be one of the first to really nail that experience, because it's so new and platforms couldn't handle a lot of the demand that was happening," Primiani said.
Folio and its small five-person team is still in its pre-seed stages and has bootstrapped all of its funding to this point. Primiani said any new funding will go toward hiring both in L.A. and remotely, and to grow and scale the company.
"I think we're only at like 5% of what's possible," Primiani said of the blockchain-enabled internet known as Web3. "It kind of feels like the internet in the '90s, where it's like the wild West and anything's possible."