union square ventures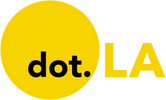 Get in the KNOW
on LA Startups & Tech
X
union square ventures
The California Institute of Technology ranks as one of the top universities in the world when it comes to receiving patents. But more of those inventions should successfully be making it to market, at least according to the investment thesis of Freeflow, a new pre-seed and seed stage venture firm that exclusively backs Caltech startups focused on human and planetary health.
"The people there are amazing scientists who are not afraid to tackle the hard problems," said Freeflow founder and managing partner David Fleck, who was an early Google employee who has spent the last 20 years tackling big data. "But as I started to spend more time there I realized the ecosystem was somewhat underdeveloped. They needed investors that could help them with capital and help them develop a company."
Fleck wants to be that investor. "We're the only one that we know of having this approach," he added.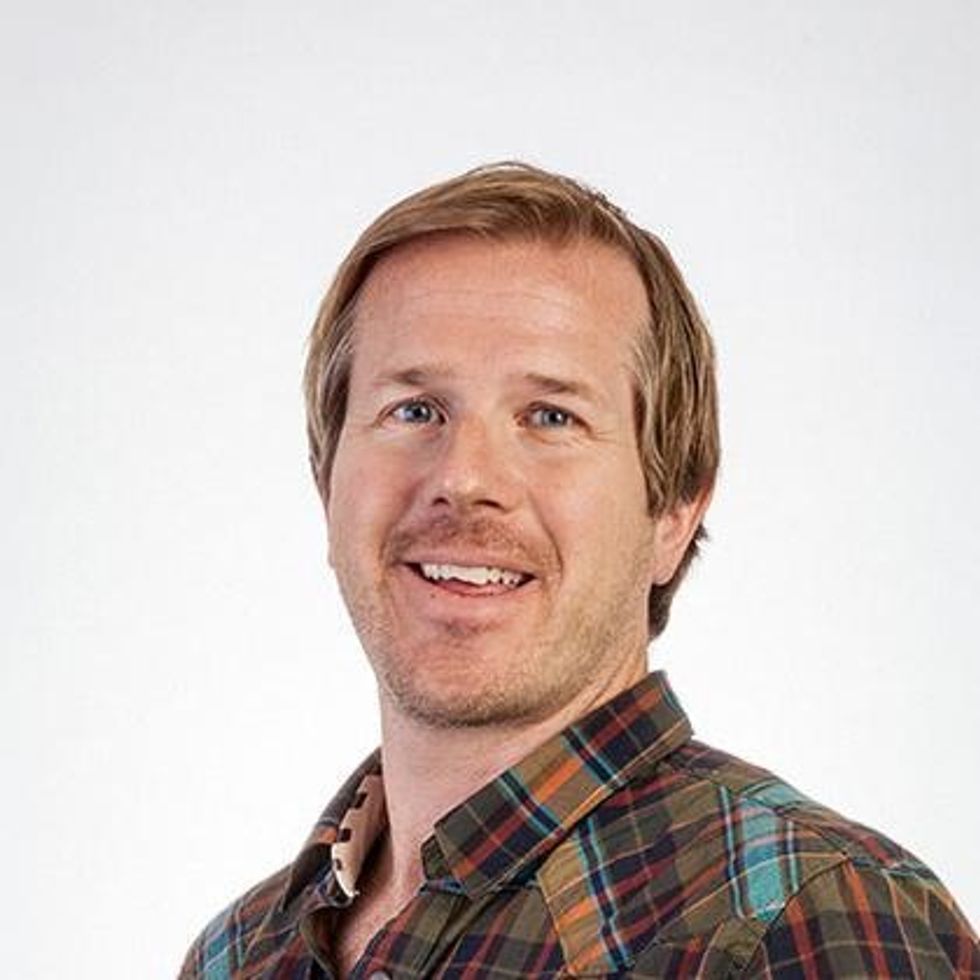 David Fleck, who started Freeflow after he sold his online commenting service, Disqus, for a reported $90 million in 2017, hopes to broaden the perception of Los Angeles from a consumer tech hub to a place with the sorts of deep tech companies more commonly associated with where he spent most of his career, Silicon Valley.
Fleck, who started Freeflow after he sold his online commenting service, Disqus, for a reported $90 million in 2017, hopes to broaden the perception of Los Angeles from a consumer tech hub to a place with the sorts of deep tech companies more commonly associated with where he spent most of his career, Silicon Valley. He believes most L.A. VC firms, clustered in Santa Monica, neglect what they view as the hinterlands of Pasadena, where Caltech is based.
"It's very hard to go from west to east," Fleck said. "We made a conscious decision to say we are a Pasadena firm."
Freeflow has raised $8 million of capital so far and is aiming to close a $30 million fund by the end of the year with the help of the heavy hitters on its advisory board who are also serving as limited partners; Fred Wilson, founder of Union Square Ventures, Chris Farmer founder of SignalFire, and Chris Douvos, founder of Ahoy Capital.
Wilson, an early investor in Twitter, Tumblr and Etsy, is based in New York but spends several months every winter in L.A. "He became a good friend and mentor and encouraged us to go after the thesis," Fleck said.

Freeflow is fully independent of Caltech. That differs from the approach of the Massachusetts Institute of Technology, which launched its own venture fund as a public benefit corporation in 2016, The Engine, focusing on "tough tech." Stanford University backed an accelerator starting in 2013, StartX, though the university ended funding last year.
Caltech has had some notable success. Earlier this year, a federal jury in Los Angeles ruled Apple owed Caltech $837 million for selling WiFi chips that infringed on the school's patents and Broadcom, which sold the chips to Apple, owed Caltech another $270 million. (The companies are planning to appeal.)
Freeflow is aiming to back 20 startups over the next 18 months with check sizes averaging around half a million dollars and recently announced its first four investments:
Appia Bio: Developing a stem cell therapy platform for the development of new drugs to treat cancer, which was initially developed in the Caltech lab of professor and Nobel laureate Dr. David Baltimore.
Entos: Making physics-based machine learning software that maps chemical space to discover promising new molecules for therapeutics, vaccines and diagnostics through a SaaS model.
Molecular Instruments: Designs and synthesizes kits for quantitative bio-imaging in drug development, clinical pathology and diagnostics and academic research.
Toofon: Developing an autonomous, heavy lift drone for last-mile delivery and emergency response, which came out of Caltech's Center for Autonomous Systems and Technologies (CAST).
Nate Cavanaugh has a penchant for prophecy. The 24-year-old founder of Venice-based Brainbase wrote a letter to his future self when he was 13 in which he presciently asked, "Do you still want to start your own computer company?" At 18, in a high school assignment describing his role model, he chose Mark Zuckerberg, and proclaimed that "I, too, plan on starting my own technology company in college... (and) plan to drop out of college once I can comfortably support myself."
According to plan, he enrolled at Indiana University and promptly founded Guuf, an esports tournament platform, before leaving school and selling the company shortly thereafter. Inspired by a talk on the problem of patent trolls from Union Square Ventures' co-founder Fred Wilson and a blog post on the subject by Elon Musk, at 19 Cavanaugh formed Brainbase, a technology company meant to simplify and streamline the management of intellectual property (for example, trademarks, patents, copyright).
Five years later, the company has around 40 employees and its customers include BuzzFeed, the Vincent Van Gogh Museum, and Sanrio (of Hello Kitty and friends fame). Its flagship product is called Assist, which includes a dashboard for tracking royalty payments and schedules; analytical tools for comparing IP asset performance by property, territory, partner, category and distribution channel; automated invoice generation and contract management; and artificial intelligence tools to identify potential opportunities for exploiting IP.

Now, fresh off an $8 million Series A led by Bessemer Ventures with participation from L.A.-based Struck Capital, Alpha Edison, Bonfire Ventures, and Tera Ventures, Brainbase is expanding its product suite with a marketplace to facilitate IP-oriented transactions and a tool to enable IP filing and renewal. In a statement about the investment, Kent Bennett of Bessemer described Brainbase as bringing "the archaic, paper-shuffling world of IP management into the 21st century."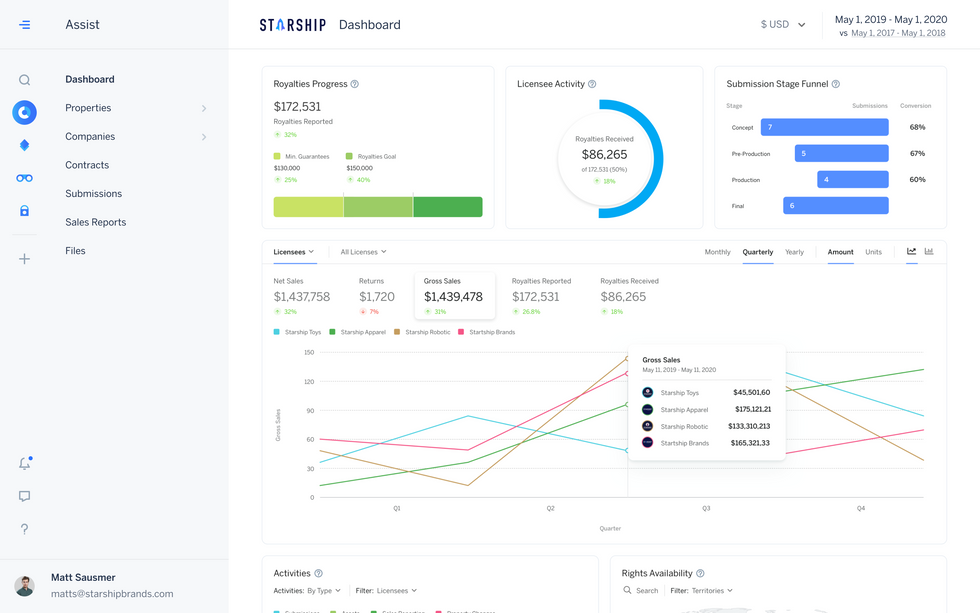 Brainbase's Assist product helps customers manage their IP
Cavanaugh has long been interested in business and tech. His dad is a serial entrepreneur himself whose current venture, Ready Nutrition, recently signed brand partnerships with NBA superstar Giannis Antetokounmpo and L.A. Rams pro-bowler Aaron Donald. As a 10-year-old kid he remembers marveling at videos of Steve Jobs, which he often rewatches now that he, too, runs a business. "The reality is it's in my genes," he says.

dot.LA caught up with Cavanaugh to ask about his journey so far and what motivates him to keep going, sometimes in the face of skepticism around his youth. His latest prediction? He says the next stage for Brainbase is going to be hard, but he's up for the challenge.
dot.LA: Tell me about your background and how that led to the company you sold after dropping out of college.
I'm originally from Pittsburgh and I grew up in an entrepreneurial family. My dad had been starting companies since I was born, so I was essentially interning at startups from the time I was eight years old. In my junior year of high school I started a website design and services business, and I was making enough money from it that I didn't want or need to go to college.
But I went to Indiana, largely because of Mark Cuban – he's from Pittsburgh, too, and he went there. I knew I didn't want to finish, but I don't think I had the risk tolerance to just not go; I wasn't ready to be a full-time founder yet. I didn't want to keep doing my website business so I decided I'd go, and try to start a startup with the intention of leaving early.
I'd been interested in gaming and esports, and as I kept learning about venture capital I thought a services business would be interesting. There was a company called Major League Gaming that was doing well at the time and my freshman year I formed a company that was basically a platform to facilitate esports tournaments. That was really before esports took off and frankly I think we sold it a bit too early.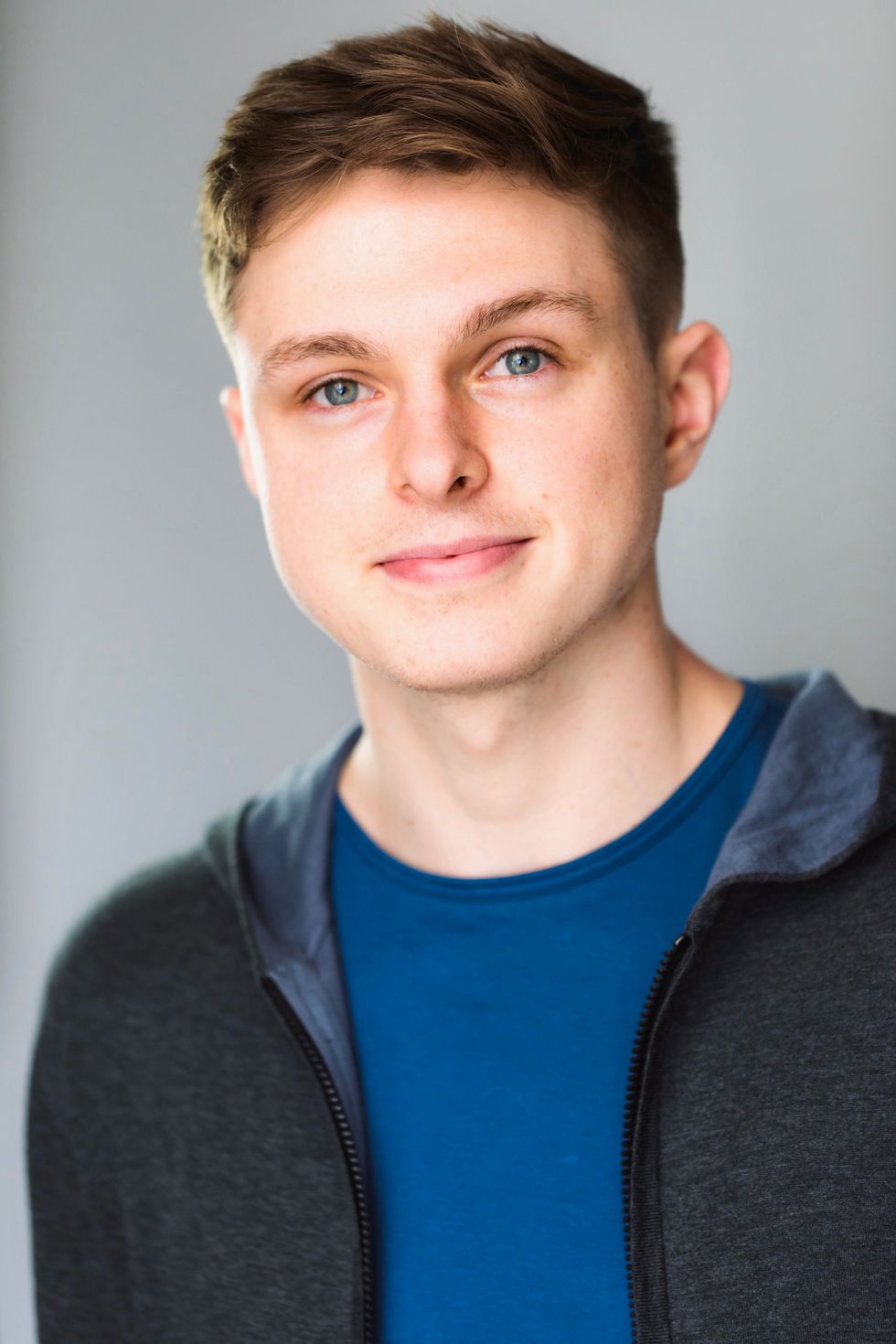 Nate Cavanaugh is the founder of Brainbase
You're now on your third company and you raised over $12 million before turning 24. Have you had any pushback along the way because of your age?
Of course. There's a lot of negative press about young founders who aren't ready to run companies at scale. Until you sign that first set of impressive customers or raise money, you get doubted. I was 21 when Brainbase first raised VC funding and I didn't have traditional domain expertise in intellectual property. I was basically self-taught, and there were a lot of people that questioned our story.
What kept you going?
I'm extremely competitive. When I commit to something I have a will to succeed. And dropping out of college to start something makes you want it to succeed extra badly and do whatever it takes to make it work.
What would you consider some of your biggest personal achievements so far?
I'm a big believer that raising money is not necessarily a successful milestone – you need a strong outcome from that, so there's still a lot of work to do. But the fact that we were able to get a round done with Bessemer during COVID-19 was certainly not easy and I'm proud of that. We also recently did a deal with a big university for trademark licensing; I applied there for undergrad and was denied, so getting rejected and then getting them as a customer is kind of a a funny accomplishment.

And the customers we've been able to get, like Sanrio; they're one of the biggest licensors in the world and we got them as a customer within 12 months of starting.
Also one of our first investors was the founder of Duolingo, a unicorn, and they're from Pittsburgh, so I was proud of that too.
How did your dad's business experience impact you?
He had two businesses when I was growing up that got up to a fairly impressive scale, and then he wound them both down to start Ready Nutrition when I was in high school. So he was starting a clean-slate startup when I was a junior. I saw that grow from a one-person business to making nine figures in revenue. I worked as an unpaid intern and I saw how he ran meetings, interacted with employees, how he closed deals. That gave me a lot of valuable experience early on. It's one thing I don't talk about too much when I'm fundraising – as a founder you want your merits to live separately from that – but I was fortunate to be able to grow up with that.
How has your relationship with your dad evolved as you've had your own success?
We have an interesting dynamic. My family is still in Pittsburgh – when he and I talk it's almost all about work; it's the nature of our relationship. It's interesting to be able to talk about different ways we've done things. His business is bootstrapped, whereas we just closed a Series A. It's been really cool to be able to bring my experience with tech, VC and startups and to hear about his side of things in consumer goods. It's fun to be able to talk about and learn from the challenges he and I are going through.
Who else do you consider your role models?
Of the people in my network, I spend a fair amount of time with Adam Struck, the founder of Struck Capital; he's been a helpful mentor and is on our Board. Severin Hacker (co-founder and CTO at Duolingo) and Kent Bennett (Partner at Bessemer Ventures) have also been helpful. It's been great being able to go to them for function-specific questions.
I've been a fan of Steve Jobs and how elegantly Apple markets their products. I still go back and watch his interviews with Kara Swisher. I'd watch those when I was 10 years old.
I also admire Ben Horowitz; his book The Hard Thing About Hard Things is excellent. Andy Grove (former CEO of Intel), too. And I'm also interested in Peter Thiel, who often provides a contrarian view compared to the mainstream tech narrative.
What's your impression of the L.A. tech scene?
I've been really impressed, on a couple of levels. There's sufficient seed-stage capital from funders and the Series A market is maturing. I still think for Series B and beyond most founders think you need to go to NYC or San Francisco to raise, or at least to make the process competitive. And from a recruiting standpoint, there are so many impressive companies here and the region has a ton of engineering talent. So from the capital and recruiting standpoint it's only maturing and I expect that'll keep growing.
This interview has been edited for clarity and brevity.

---
Sam Blake primarily covers entertainment and media for dot.LA. Find him on Twitter @hisamblake and email him at samblake@dot.LA
From Your Site Articles
Related Articles Around the Web
Image Courtesy of Dronebase
As a veteran of the Marine Corps who served as an infantry officer in Iraq and Afghanistan in the years after 9/11, Dan Burton saw drone technology, quite literally, take off.
Drones went from needing 55 people to fly, to as few as three pilots, to just one. Meanwhile, soldiers on the ground were thrilled to have a decentralized way to get dedicated eyes from above on missions.
Burton would ultimately translate that military experience into a business venture, fathering DroneBase Inc. in 2014 to provide professional drone services for hire. The Santa Monica-based company said it provides customers hassle-free aerial video, photos, mapping and data — and pairs drone-licensed pilots up with jobs around the world. DroneBase has raised more than $17 million, with VC backing from Union Square Ventures, Upfront Ventures, DJI Hearst Ventures and Pritzker Group, among others.
Today, the company is the largest provider of commercial drone services in the world, Burton said, "with the largest network of pilots in the world and the most kind of geographic reach."
When it comes to the coronavirus, well, "the drone is not coughing on anyone," and so the drone and its operator are therefore less impacted, unlike a typical worker in the U.S., Burton said. Pilots are often working by themselves in more isolated situations or areas.
As a result, March was DroneBase's best month of all time, with 30% in business growth from February to March. April is already on pace to beat the record by a similar amount.
"I wish it was under different circumstances," Burton said. "But we feel we're in a position to keep America running, to help with mission critical inspections of critical infrastructure" while workforces are locked down.
DroneBase is one of a handful of Southern California companies that have flourished amid a sort of second aviation-related boom, perhaps in part due to its roots here and the major presence of aviation and government-adjacent companies, from Lockheed Martin and Northrop Grumman to the Mojave Air & Space Port and NASA's Jet Propulsion Laboratory.
"Southern California in many ways ushered in the first aviation revolution, drone tech was born here and built here by the military (contractor) companies by and large, now (the industry's) getting built again in companies in Southern California, and maybe SF, too," Burton said.
Drone-related companies have sprouted across the region. Santa Monica-based software company AirMap started in 2015 and has built digital infrastructure to provide air traffic control for unmanned aircrafts. It has raised more than $60 million from venture capital and strategic investors and has more than 300,000 users.
FLIR Systems Inc., which is based in Arlington, Virginia, develops, manufactures and sells thermal imaging, doing much of its innovation out of its tech hub in Santa Barbara. The company is also a DroneBase investor.
Meanwhile, Auterion Government Solutions, which is also based in Southern California, is working on creating software capabilities, including small unmanned aerial systems compatible for U.S. Defense Department drones.
For DroneBase, which today has its software talk with AirMap's and uses FLIR sensors, some early jobs include helping construction sites quickly measure their inventory, or a quarry safely get video of an explosion. Burton found that companies didn't want to buy their own drones and hire their own in-house pilot. They could outsource the job instead.
The 50-person company has 65,000 pilots on its platform — or more than half of the 120,000 pilots in the U.S. who have their "107" or drone pilot license — and registers over 100,000 flights annually. The company also provides footage for news media like The Associated Press and Reuters ("We're their first phone call when they need stuff from the air," Burton said), and its pictures have been on the front page of the Wall Street Journal. DroneBase also works with content providers like Getty Images and Shutterstock to provide footage for customers.

DroneBase has a close relationship with DJI — the largest manufacturer of consumer drones worldwide — flying twice a year to its headquarters in Shenzhen, China. DJI has also attracted considerable concern from U.S. government officials and lawmakers over its data security and potential cyber vulnerabilities because of its Chinese supply chain.
In 2015, DJI and Palo Alto, Calif.-based Accel teamed up to create SkyFund, which invests in "the next generation of unmanned aerial vehicles (UAVs)." SkyFund became the first strategic investor in DroneBase, Burton said.
A nearly empty Santa Monica, Calif. pier as seen from above during COVID-19 stay-home orders, taken by a DroneBase drone.
Courtesy of DroneBase
DroneBase pilots, who use their own drones, have flown in all 50 states and 70 different countries, Burton said, enabling its pilots to talk to each other through their software and creating sort of de facto standards for unmanned commercial drone flight.
The company has also done jobs like assessing office buildings, evaluating rooftop water damage that's below the surface using thermal imaging, or assessing the health of solar panels or wind turbines, which can be very dangerous to inspect up close and in person.
After Hurricane Harvey hit in Texas and Hurricane Maria devastated Puerto Rico in 2017, DroneBase got to work helping out with insurance company evaluations, helping speed up claims by weeks in areas difficult and dangerous to inspect in person. Their pilots flew drones from 5 feet to 100 feet off the roof, providing imagery that's far better than satellites, Burton said.

"This was very much a military technology that was subsidized by the U.S. taxpayer that's now becoming a commercial industry, not unlike fast-food," Burton said.
__

Do you have a story that needs to be told? My DMs are open on Twitter @latams. You can also email me at tami(at)dot.la, or ask for my Signal.
From Your Site Articles
Related Articles Around the Web