crosscut ventures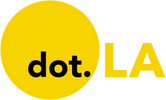 Get in the KNOW
on LA Startups & Tech
X
crosscut ventures
Courtesy of Brett Brewer.
In 1996, when the internet was in its infancy, Brett Brewer and a couple of college buddies decided to start a company from their pad in Manhattan Beach.
What became Intermix Media—which would later give birth to the original social network, Myspace—initially started off as an ecommerce business called Entertainment Universe that sold movies, music and games. It took 18 months for Brewer and his partners to get the venture off the ground and raise any sort of capital; by April 1999, the company went public, just before the dot-com bubble burst.
"What [the dot-com bubble] did, interestingly, is it took most of the well-funded competitors that were losing tons of money and it either put them out of business immediately or put them out of business slowly," Brewer told Minnie Ingersoll on this week's episode of the LA Venture podcast. "We had so little capital anyway; we always had to look at it like, 'We actually need to make money.'"
In 2000, with the dot-com scene in pieces, Brewer and his partners sold off the ecommerce site and began experimenting with low-cost content sites. As well as early forays into online dating and an embrace of performance-based advertising, Intermix also began experimenting with social networking with the help of employees—and soon-to-be Myspace founders—Tom Anderson and Chris DeWolfe.

"I feel like it was yesterday," Brewer recalled. "[Anderson and DeWolfe] came up with a bunch of good ideas we whiteboarded out. And one of them was to… build what we thought would be a version of Friendster except way cooler, and way more control for the user."
The rest was history. Myspace became an early social media behemoth, initially going toe-to-toe with Facebook and luring more than 100 million users; Brewer recalled that the average user would visit the site six-to-eight times a day and view anywhere from 10-to-15 pages. Intermix and Myspace were eventually sold to Rupert Murdoch's News Corp. for $580 million in 2005.
"It really was a roller coaster ride that ended on a high note," Brewer noted. "I was very happy for Los Angeles. I was very happy for everyone that works in Intermix. We had a lot of amazing people over all those years, put blood, sweat and tears into the entity and had that kind of happy conclusion."
In his post-entrepreneur life, Brewer entered the world of venture capital investing and launched Santa Monica VC firm Crosscut Ventures. Outside of work, he has a particular passion for education; in the wake of the pandemic, Brewer launched LA Tech Cares, which provides underserved students with tech and academic resources as well as mental health services.
"I've always been a believer in education and this concept that equality in education is a must," he said. "I think it's sort of the number one thing that, as a society, we need to be delivering."
Hear the full episode by clicking on the playhead above, and listen to LA Venture on Apple Podcasts, Stitcher, Spotify or wherever you get your podcasts.
dot.LA Engagement Fellow Joshua Letona contributed to this post.
From Your Site Articles
Related Articles Around the Web
Photo courtesy of Curie
One Sunday afternoon last September, Sarah Moret was hiking through Griffith Observatory when she received a voicemail from the producer of "Shark Tank," ABC's hit entrepreneurial reality show. The voice message notified her that she had just two hours to get to the "Shark Tank" studio and pitch Curie, her aluminum-free deodorant brand, to the show's "Sharks"—its panel of investor judges featuring Mark Cuban, Lori Greiner, Barbara Corcoran, Daymond John and Kevin O'Leary.
"I just jumped in the car; my fiancé was driving, and he brought me home as fast as possible in the carpool lane," Moret told dot.LA. "I curled my hair, got ready in 20 minutes and did my makeup in the passenger seat of his car for a primetime TV show."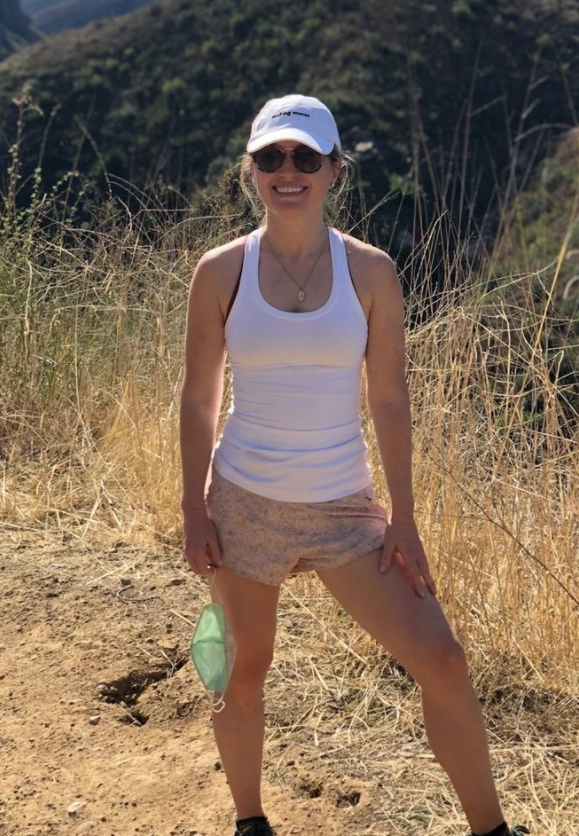 Sarah Moret at the top of her hike, moments before she received a call from the producers of "Shark Tank."
Photo courtesy of Curie
Moret first applied to be on "Shark Tank" in 2020, but didn't receive a callback. She heard back from the show after reapplying the following year, with initial plans to film in July—but the producers bumped her filming date and put her on standby until September.

"I compare it to being like an understudy in a play," she explained. "I didn't have a set filming date. I was just told that I would get a phone call if there was space in the schedule for me to film."
But Moret was confident she had a product worth waiting for, and the entrepreneurial know-how to scale it into a successful business. Most conventional antiperspirants in the market are made out of aluminum that can cause armpit irritation; while there are natural, aluminum-free deodorant brands, Moret said they also irritated her skin or left her smelling like a gym bag. Curie, her solution to these problems, uses sage oil and probiotics to beat the stink, arrowroot powder to absorb the sweat, and chamomile and aloe to soothe the armpits.
Prior to launching Curie in 2018, Moret worked as an associate at Santa Monica-based venture capital firm Crosscut Ventures, where she earned a spot on the investing team. There, she learned the ins and outs of the startup world.
"Curie started from a personal need," Moret said. "I'm an athlete and at the time was a marathon runner, and just couldn't find anything that worked."

Curie generated revenues of $125,000 in its first year of selling deodorant sticks. The following year, the startup had $700,000 in sales. At the start of 2020, she raised $1 million through a convertible note capped at $5 million to continue growing the brand. It has gradually expanded its product offerings to include body wash, moisturizing body oil, a detox mask and hand sanitizers.
Before appearing on "Shark Tank," Curie's body products were already sold in over 300 stores nationwide including Nordstrom, Anthropologie and fitness gym Soulcycle. It had also frequently appeared on shopping network QVC.
Fast forward to September 2021, and Moret finally entered "the Tank" with her eyes set on Corcoran and Greiner. She wanted to make a deal with one or both of them because, as Moret put it, "I just gravitate towards female investors or founders."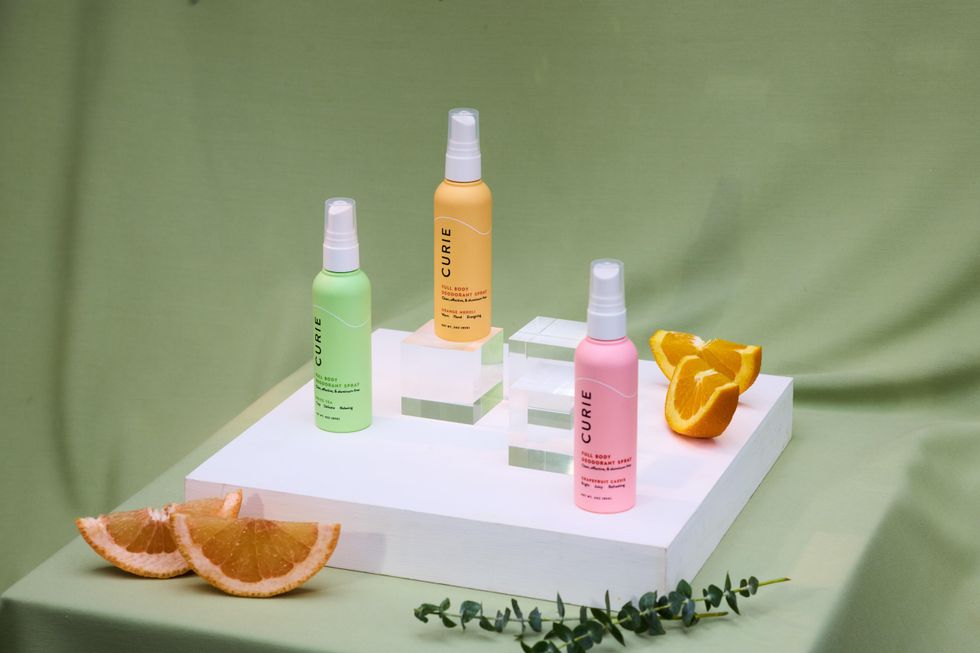 Curie's line of deodorant sprays in three scents. Photo courtesy of Curie
When Moret's episode of "Shark Tank" finally aired last month, she was surprised to find herself the first one up. Moret confidently introduced Curie on national television without a hint of sweat on her face or dirt from the hiking trail. She charmed the Sharks with her background and solid numbers—her opening pitch was for a $300,000 investment in exchange for a 5% equity stake—but four out of the five Sharks didn't bite, saying she had raised too much money early on and had too many products.

This wasn't new to Moret: Her first efforts at pitching Nordstrom and QVC had been rebuffed as well. "Rejection is a part of being an entrepreneur," she said. "You're always going to get no's; you can't let those no's stop you or discourage you."
It all came down to the final Shark, Daymond. When he produced an offer—$300,000 for 20% equity—that Moret deemed too low, she shot back: "I know my worth, I know the company's worth and I'm not backing down."
After Moret countered with $300,000 for 12% equity, Cuban and Corcoran combined on an offer of $300,000 in exchange for 14% equity. Moret took the deal, as Cuban quipped: "I never thought I would be in a women's deodorant business, ever."
After the show aired, Curie sold out all of its deodorant products in 24 hours and now has some 5,000 customers on its waitlist. Moret said the company has plans to roll out further products, but supply chain issues have impacted their progress.
"Our biggest hurdle right now is just getting back in stock quickly, so we can get people their deodorant," she said.
Rick Smith is a pillar in the L.A. tech community. He is the co-founder of Crosscut Ventures and a founding member of the PledgeLA program in Los Angeles.
Most recently, he joined the LA Venture podcast to share some of his early experiences as a venture capitalist and what's next for him and Crosscut.
Smith grew up in Decatur, Illinois, and went on to attend Harvard Law School where he earned his law degree. As an attorney, Smith ended up working with another major figure in Los Angeles: Eli Broad, the philanthropist whose name is well cemented in L.A. history. Smith was responsible for bringing Broad's company SunAmerica into venture investing.
"I was not on the investing side. And I wrote this memo and so if we do one, we should do 10. It's gonna be risky, all this stuff. And I was basically just reading Wired Magazine. I mean, I did not know anything about tech. I didn't know anything about venture capital." Smith said.
Later, Smith joined Palomar Ventures where he met Brian Garrett, who then became the co-founder of Crosscut Ventures. The two raised a $5 million fund for their venture just before the 2008 stock market crash.
In the rest of this episode, Smith talks further about investing out of Crosscut Fund V, building out the fund's scout program where scouts each get $200,000 to invest, and his own personal growth.
From Your Site Articles
Related Articles Around the Web