Watch: Film, Music Execs on What the Future of Streaming Means for Artists
Annie Burford
Annie Burford is dot.LA's director of events. She's an event marketing pro with over ten years of experience producing innovative corporate events, activations and summits for tech startups to Fortune 500 companies. Annie has produced over 200 programs in Los Angeles, San Francisco and New York City working most recently for a China-based investment bank heading the CEC Capital Tech & Media Summit, formally the Siemer Summit.
Jan 13 2021
Streaming has dramatically changed how consumers view Hollywood and hear music as theatrical release windows shrink and social media replaces radio and television as a source of music discovery.
In our latest Strategy Session, dot.LA spoke with three talent representatives about how new platforms, models and the pandemic are shifting the ways artists reach their audiences, and what might be in store for the future.
---
Q&A co-founder Troy Carter has worked on providing new tools that allow musicians to gauge the future success of their songs, and to take care of back-office needs once provided by record labels. UTA Independent Film Group partners Rena Ronson and Jim Meenaghan bring new directors and filmmakers to light and help them get financing and distribution deals for their films. Each plays a role in helping artists navigate bringing their work to market.
Carter said where once record companies and radio stations, MTV and BET picked who would be played and who wouldn't, now a whole new world has opened up to artists on social media, streaming apps, as well as entire new industries such as gaming and streaming video.

What hasn't much changed, Carter said, is the way that artists are compensated. Those who own the music copyright are paid well by streaming services such as Spotify, but that money often doesn't trickle down as quickly to artists. "And that's where, you know, things need to be fixed," he said.
"If an artist is releasing music independently, they still run a label, essentially. So they should be organized with the same tools," he said. "Everybody's a label, essentially."
The question for artists has become 'how do you cut through the noise'. His goal is to give them — as well as record labels and agents — the tools to reach listeners.
"The idea is to, you know, can we make the music industry run more efficiently, and be able to allow labels and artists to make smarter and more informed decisions?"
For filmmakers, the marketplace is getting to be more difficult, especially for those who — like many independent directors — would like to see their films on the traditional big screen, Ronson and Meenaghan said. The pandemic has accelerated trends within the industry that favor streaming services, which were already able to offer larger sums for films.
"Everybody in our ecosystem still wants there to be theatrical releases," Meenaghan said. "COVID has just put a pause on theatrical releasing during the pandemic, but I don't think any of us believe that theatrical releasing is going away."
Much of that may depend on whether the pandemic has created new habits for audiences, who are now used to watching movies on demand and at home. Meenaghan said he's also heard questions about whether theater chains will consolidate or become part of large studios such as Netflix or Disney.
"That was the speculation," he said. "The studios would buy out the exhibition chains, take the real estate, presumably, and then use the theaters for captive marketing and releasing venues."
Ronson said viewers can probably expect the 'theatrical window' — the time when films are available only in theaters, before they're released online — to shrink.
"The big question is going to be 'how is the windowing going to look? Will people stay, you know, continue to go to the theaters?'," she said.
Watch the full discussion above and sign up for our newsletter to get updates on upcoming dot.LA events.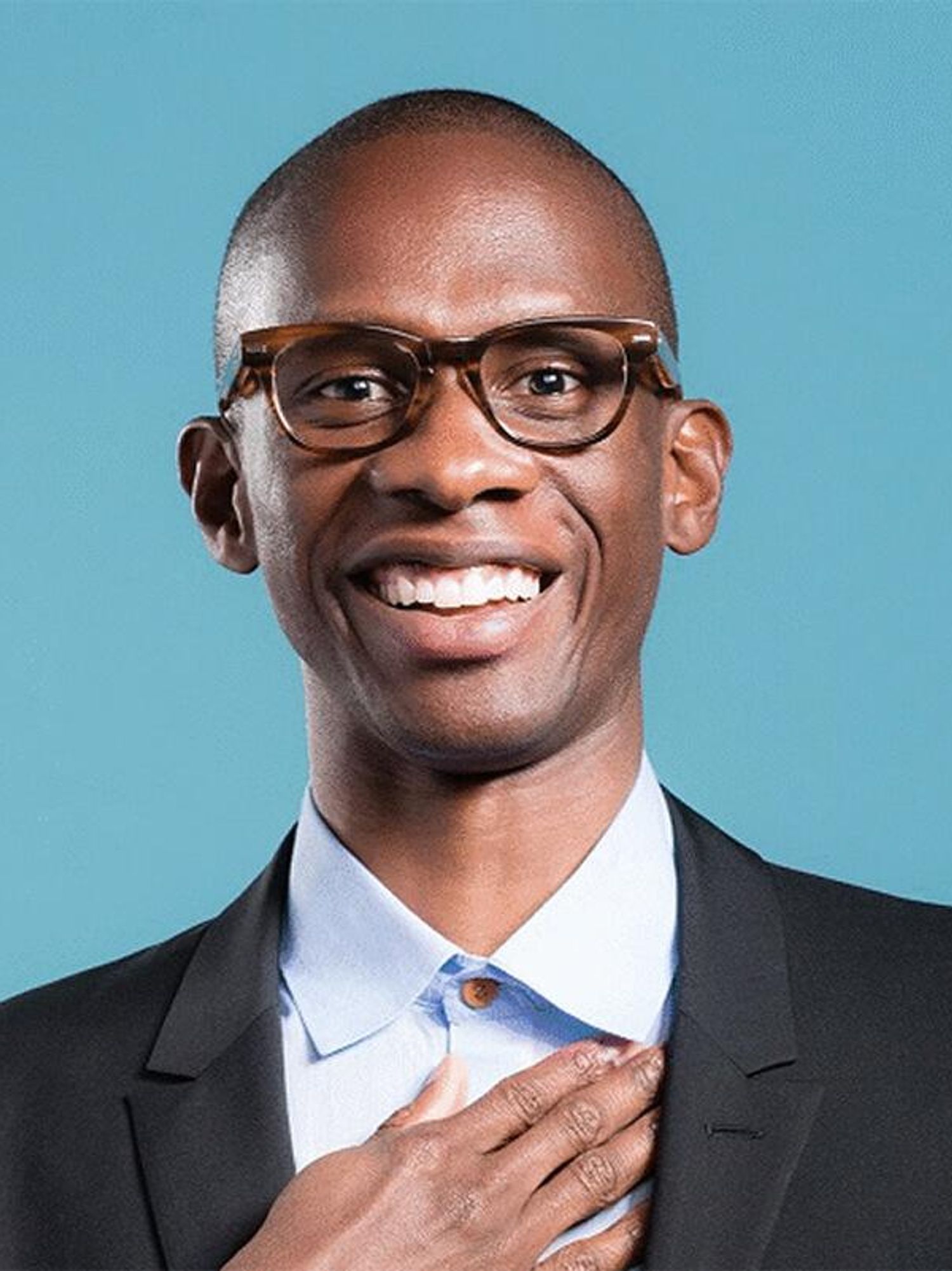 Troy Carter, Founder and CEO of Q&A
​Troy Carter, Founder and CEO of Q&A
Troy Carter is the founder and CEO of Q&A, a technology and media company focused on powering the business of music through distribution, services, and data analytics. Formerly, Troy was the founder and CEO of Atom Factory, where he rose to prominence, nurturing the careers of global superstars including Lady Gaga and John Legend. He most recently served at Spotify as its global head of creator services, overseeing the company's growth strategy for artists and record labels. In 2017, Carter was also named entertainment advisor to the Prince Estate.
His interest in the intersection of technology and culture resulted in the formation of AF Square Investments. Early investments include Uber, Lyft, Dropbox, Spotify, Warby Parker, theSkimm, Blavity, Gimlet Media, Thrive Market, PlayVs, and FazeClan. Troy currently serves as a trustee for The Aspen Institute, Los Angeles County Museum of Art, and CalArts.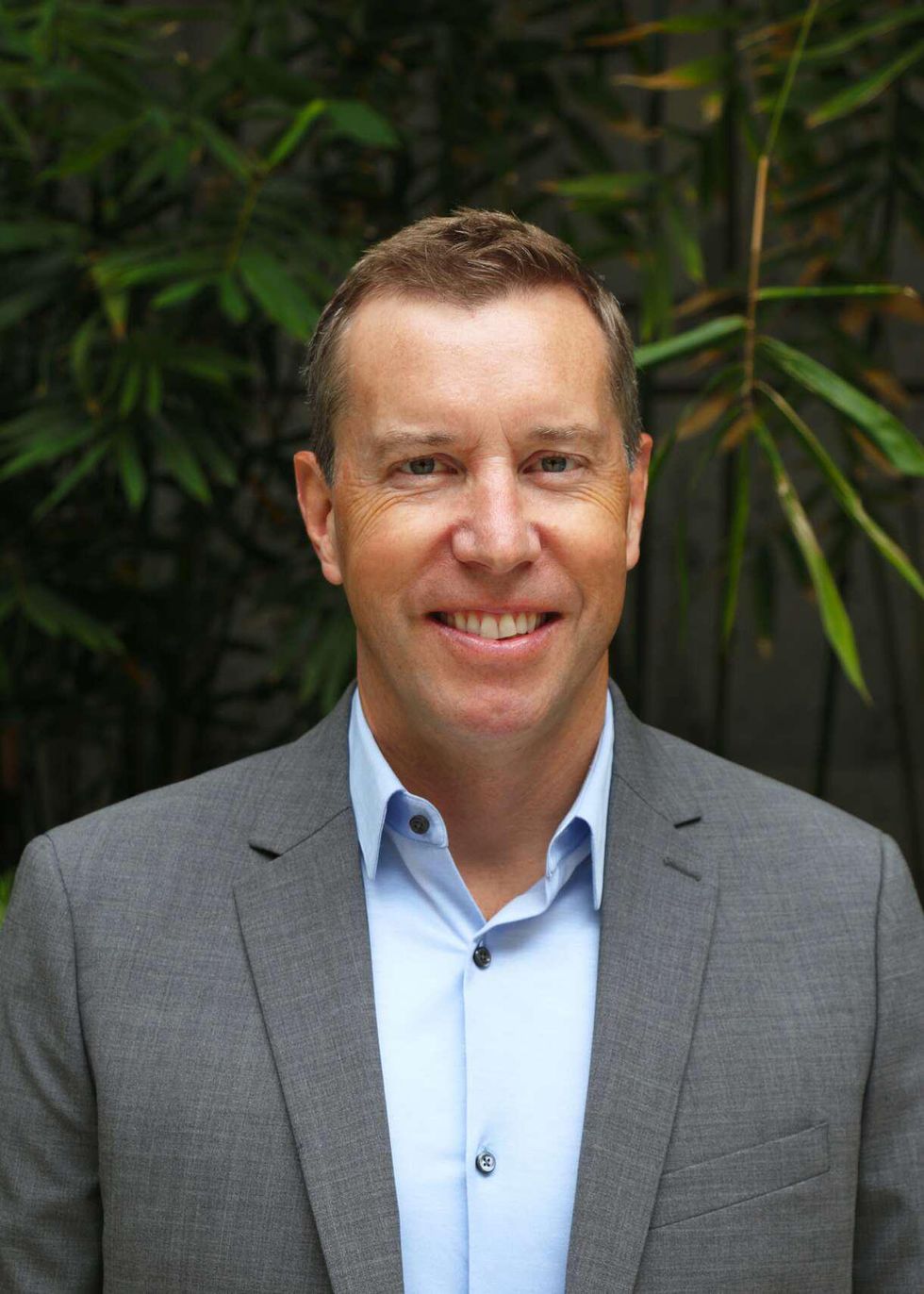 Jim Meenaghan, Co-Head of the Independent Film Group and Head of Business Affairs - Motion Pictures
Jim Meenaghan, Co-Head of Independent Film Group and Head of Business Affairs, Motion Pictures
As co-head of UTA Independent Film Group, Meenaghan is actively involved in structuring and negotiating film financing and distribution deals for independent films across all media. Meenaghan also oversees day-to-day business affairs operations for the motion picture departments across the agency and works closely with many of UTA's high-profile clients including Wes Anderson, Joel and Ethan Coen, Drew Goddard and Noah Baumbach.
Prior to joining UTA, Meenaghan served as executive vice president of Anschutz Film Group/Walden Media ("The Chronicles of Narnia," "Charlotte's Web," "Ray") and was in charge of all aspects of the company's business and legal affairs. Prior to that, he was senior vice president, business affairs at Icon Productions ("What Women Want," "We Were Soldiers," "Passion of the Christ").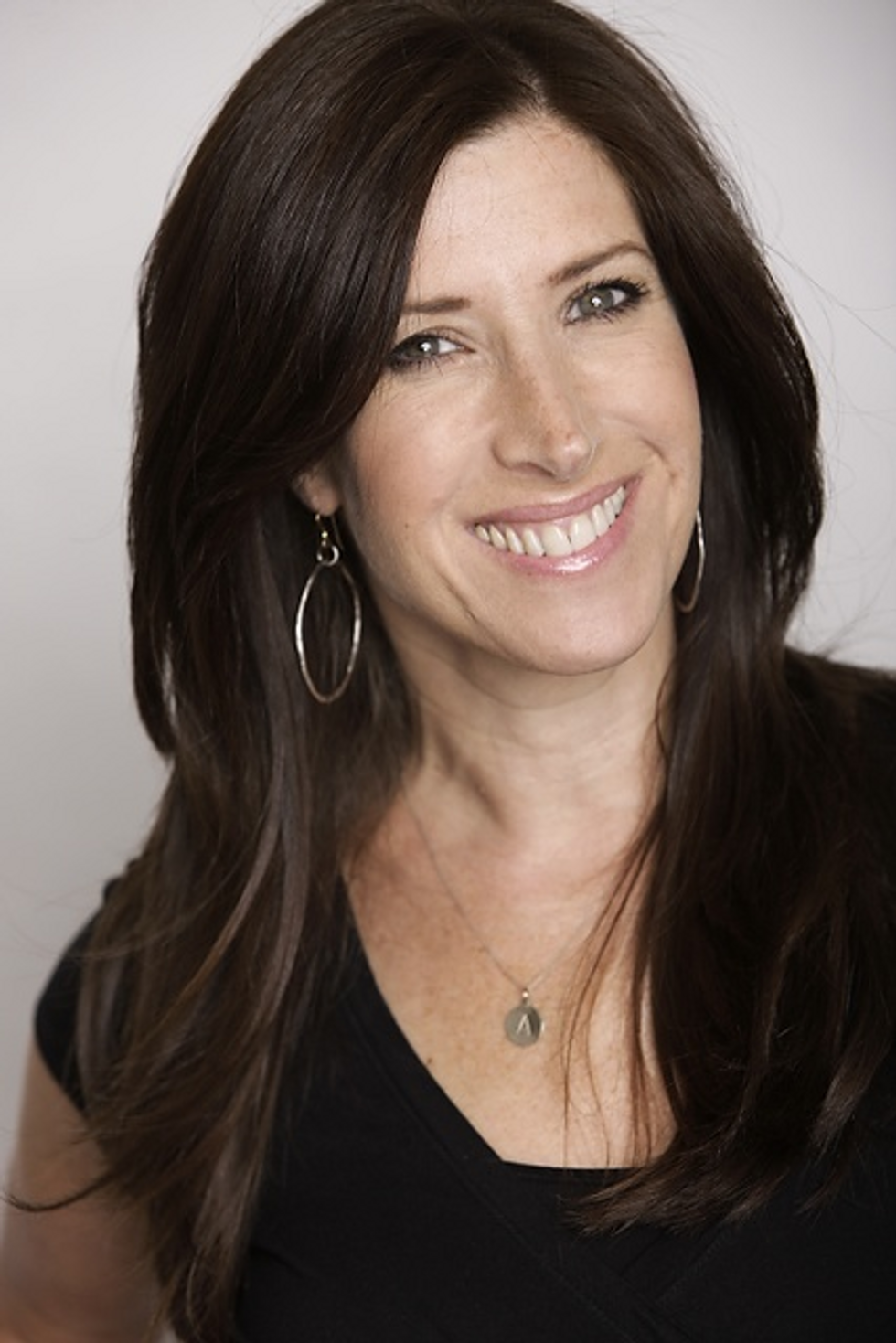 Rena Ronson, Partner and the Co-Head of the Independent Film Group
Rena Ronson, Partner and Co-Head of the Independent Film Group
Rena Ronson is a partner and the co-head of the Independent Film Group at leading global talent and entertainment company United Talent Agency (UTA). One of the industry's pre-eminent packaging and finance executives, Ronson specializes in global film finance, distribution and marketing strategies for independent and co-financed features, helping the world's most acclaimed independent filmmakers see their work reach global audiences.
Throughout her career, Ronson has helped package, structure financing for, and sell numerous high profile films, including Oscar-winning "I, Tonya," "Room" and "Icarus," and Oscar-nominated films, "Hidden Figures," "The Big Sick," "Lady Bird," and "Call Me By Your Name," among many others. She is also known for working with acclaimed filmmakers on their directorial debuts, including Greta Gerwig's "Lady Bird," Haifaa al-Mansour's "Wadjda," Don Cheadle's "Miles Ahead," Marielle Heller's "Diary of a Teenage Girl," Jill Soloway's "Afternoon Delight," Crystal Moselle's "Skate Kitchen," and Emerald Fennell's "Promising Young Woman." Additional upcoming films include "The Father" starring Anthony Hopkins and "The Mauritanian" starring Tahar Rahim, Jodie Foster, and Benedict Cumberbatch.
Kelly O'Grady, Chief Host and Correspondent
Kelly O'Grady, Chief Host and Correspondent
Kelly O'Grady is dot.LA's chief host & correspondent. Kelly serves as dot.LA's on-air talent, and is responsible for designing and executing all video efforts. A former management consultant for McKinsey, and TV reporter for NESN, she also served on Disney's Corporate Strategy team, focusing on M&A and the company's direct-to-consumer streaming efforts. Kelly holds a bachelor's degree from Harvard College and an MBA from Harvard Business School. A Boston native, Kelly spent a year as Miss Massachusetts USA, and can be found supporting her beloved Patriots every Sunday come football season.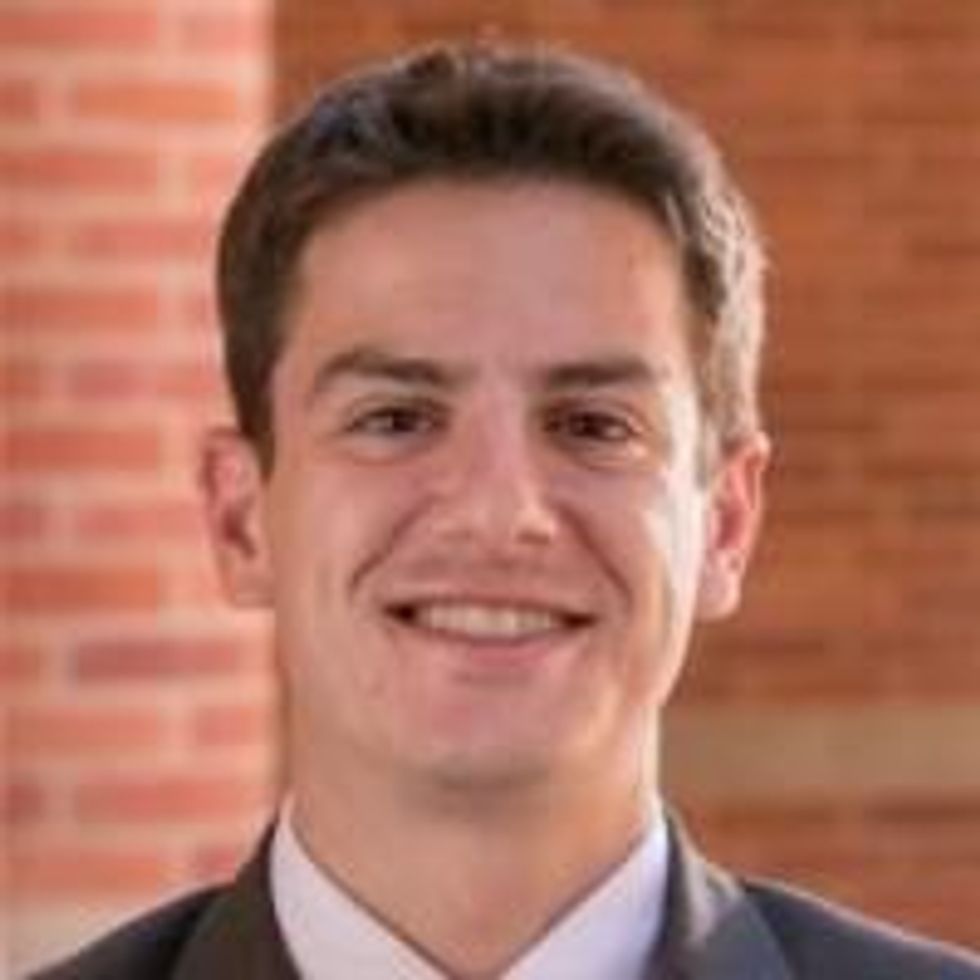 Sam Blake, dot.LA Entertainment Reporter
Sam Blake, dot.LA Entertainment Reporter 
Sam Blake is dot.LA's entertainment reporter. Prior to joining dot.LA, he had a writing fellowship with The Economist, where he wrote primarily for the business and finance sections of the print edition. Sam previously interned at KCRW and hosted a podcast at UCLA's college radio station while completing his dual-degree MBA and Master's in Public Policy. A native of Detroit, Sam previously lived in Madison, Wisconsin and New York City. He studied history at the University of Michigan and speaks four languages.
Annie Burford
Annie Burford is dot.LA's director of events. She's an event marketing pro with over ten years of experience producing innovative corporate events, activations and summits for tech startups to Fortune 500 companies. Annie has produced over 200 programs in Los Angeles, San Francisco and New York City working most recently for a China-based investment bank heading the CEC Capital Tech & Media Summit, formally the Siemer Summit.
http://www.linkedin.com/in/annieburford
annie@dot.la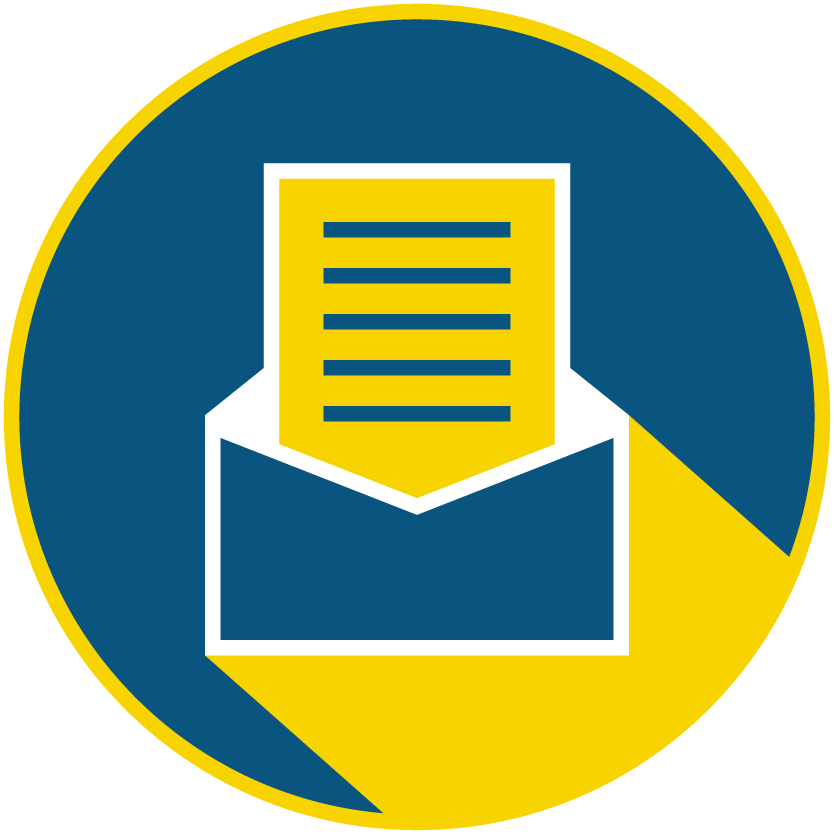 Subscribe to our newsletter to catch every headline.
On this week's episode of the L.A. Venture podcast, hear from Chang Xu, partner at Basis Set Ventures, a $140 million fund focused on AI and automation - technology that transforms the way people work.
Basis Set Ventures focuses on four pieces: infrastructure, collaboration, automation and autonomy. Chang spends a lot of time on infrastructure, and she breaks it down into four themes: raise the ceiling, lower the floor, open space and data privacy.

By raise the ceiling, Chang says there's "always going to be better and more secure and faster fundamental building blocks for infrastructure to the tune of database systems and streaming data and...infrastructure as code."
Lower the floor is about no code and low code, which, for example, could allow for not-trained people to build their own apps without relying on software developers. Chang predicts a proliferation of tools that she says will enable "people to create regardless of their technical abilities and their starting point."
When I heard "open source" I figured she meant "free." But, Chang says, open source "is almost table stakes for how infrastructure is discovered, bought and sold today."
Lastly, Chang says they see "data privacy as a really large tailwind and emerging space" because it is tackling the challenge of adhering to privacy regulations, but at the same time innovating fast, while taking advantage of the growing amounts of data companies are amassing.
Chang and her partners aren't just stuck on tech, they're also keenly interested in what makes a lasting and impactful founder. She says her firm's research has revealed that "successful founders are humble operators, agile visionaries and seasoned executives. And the less successful founders...are passionate outsiders, overconfident storytellers and stubborn individuals."
This interview goes deep into machine learning optimization (ML Ops), what Chang learned from her many years at Upfront, like how to craft a good narrative and practical advice for startups on how to form a board.
Not incidentally, Chang is L.A.-based, though the Basis Set operates out of San Francisco.
Chang Xu is a partner at Basis Set Ventures. Previously, she was a principal at Upfront Ventures, the oldest and largest SoCal-based early stage venture capital firm. Prior to joining Upfront, she was a founder and operator. She was the first product manager at the Minerva Project. She co-founded and was the COO of Onion Math, an edtech startup in China that has raised $90 million to date. She started her career at BCG where she advised clients across technology, retail, healthcare and private equity. She holds an MBA and AB in Applied Math and Computer Science, both from Harvard. (bio from Basis Set).
dot.LA Sr. Podcast Producer & Editor Laurel Moglen contributed to this post.
From Your Site Articles
Related Articles Around the Web
Minnie Ingersoll
Minnie Ingersoll is a partner at TenOneTen and host of the LA Venture podcast. Prior to TenOneTen, Minnie was the COO and co-founder of $100M+ Shift.com, an online marketplace for used cars. Minnie started her career as an early product manager at Google. Minnie studied Computer Science at Stanford and has an MBA from HBS. She recently moved back to L.A. after 20+ years in the Bay Area and is excited to be a part of the growing tech ecosystem of Southern California. In her space time, Minnie surfs baby waves and raises baby people.
Los Angeles is home to around 5,000 startups, the majority of which are in their young, formative years.
Which of those thousands are poised for a breakout in 2021? We asked dozens of L.A.'s top VCs to weigh in. We wanted to know which companies they would have invested in if they could go back and do it all over again.

Yesterday, our investors picked their favorite Series-A or later startups, and not surprisingly there was more consensus, with familiar names like PopShop Live and Scopely leading the way.
But the most lucrative returns come from identifying companies in their infancy, as recent blockbuster IPOs vividly demonstrate. For instance, Sequoia's $600,000 seed check to Airbnb in 2009 accounted for 70% of its shares in the company and helped it get into competitive later rounds. When the vacation rental service went public last month, Sequoia's stake was worth $4.8 billion.
What will be the next breakout? The complete list is below and is ranked in random order except for the first three, which stood out by virtue of getting multiple votes: Pipe enables companies with recurring revenues to tap into their deferred cash flows with an instant cash advance. Clash App, Inc., is a TikTok alternative launched by a former employee of the social network in August. And XCLAIM allows bankruptcy claims to be digitally traded.
Lead art by Candice Navi.
Ben Bergman
Ben Bergman is the newsroom's senior finance reporter. Previously he was a senior business reporter and host at KPCC, a senior producer at Gimlet Media, a producer at NPR's Morning Edition, and produced two investigative documentaries for KCET. He has been a frequent on-air contributor to business coverage on NPR and Marketplace and has written for The New York Times and Columbia Journalism Review. Ben was a 2017-2018 Knight-Bagehot Fellow in Economic and Business Journalism at Columbia Business School. In his free time, he enjoys skiing, playing poker, and cheering on The Seattle Seahawks.
https://twitter.com/thebenbergman
ben@dot.la