charles d king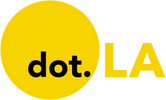 Get in the KNOW
on LA Startups & Tech
X
charles d king
Image by Candice Navi
MaC Venture Capital, one of the few majority Black-owned venture firms to focus on increasing the woefully slim number of non-white founders, closed its first $110 million fund.
The two-year-old firm came into being when Cross Culture Ventures, co-founded by Marlon Nichols and Troy Carter, merged with M Ventures. That united Nichols with former Washington, D.C. Mayor Adrian Fenty; former William Morris Agency talent agent Michael Palank and MACRO founder and CEO Charles D. King, who was the first Black partner at a major Hollywood talent agency.
Their two previous firms had funds in the $20 million range and wrote smaller checks. Now with a bigger vehicle, and more star power, MaC aims to start investing in seed-stage upstarts at the million dollar level – going up to two million in some cases – in return for a 10% stake.
"We haven't had to do anything different from what we were doing before," said Palank. "Now we just get larger stakes in the company and have a louder voice because we are on the board."
Just 2% of VC investment partners identify as Black or Latino and less than 10% of VC-funded companies are led by women or people of color in Southern California, according to PledgeLA.
MaC Venture Capital, which has already invested in 25 startups – including Pipe, Stoke, Goodfair, Finesse, PureStream and Sote – says 76% of its portfolio is run by Black, Latinx or female founders.
"Given our varied backgrounds and the different types of communities we're a part of, we're able to see opportunities in places many of our venture colleagues aren't able to see," said Nichols. "That's a superpower that allows us to get into some amazing deals pretty early before they start to become competitive."

MaC founders left to right: Marlon Nichols, Michael Palank, Charles D. King, and Adrian Fenty.Image courtesy of MaC VC
Like many industries, the notoriously clubby world of venture capital faced a reckoning when protests erupted after the killing of George Floyd last year. Investors tripped over themselves to preach the importance of diversity on Twitter or issue feel-good statements. Some firms, including Softbank and Andreessen Horowitz, even launched new funds to focus on diversity but that too seemed more symbolic.

Andreessen's Talent x Opportunity Fund launched with just $2.2 million in donations from partners, a drop in the bucket for a firm with $14 billion under management.
Of the $150 billion in venture funding hauled in by U.S startups last year, only $1 billion went to Black founders, according to Crunchbase.
"There were a lot of things said, but a lot of checks still need to be cashed," said Nichols.
Still, Nichols said the newfound awareness helped attract limited partners to the fund, which include Foot Locker, Inc., Goldman Sachs and Bank of America.
"We have a few major corporations that are investors in our fund that invested in us because we're good at what we do, but also because they recognize that there is a disproportionate amount of funding that goes to people of color," Nichols said. "We've been pleasantly surprised by the attention and the follow through. But make no mistake, there's still a ton more work to do."
This story has been updated to include the fund's new total of $110 million.

Photo by Solen Feyissa on Unsplash
TikTok is launching an incubator program, "TikTok for Black Creatives," to support 100 Black creators and music artists as it competes for audience among social media sites.
"Black creators on TikTok have been a driving force for our community, from starting trends to fostering connection to introducing new ways to entertain and inspire others, and we're committed to continuing to elevate and amplify their voices," the company said in an announcing the incubator this week.
TikTok made a splash last year when it announced that it will give out nearly $2 billion to creators over the coming years and it's gained some serious competition. Los Angeles-based competitor Snap has paid out millions of dollars to creators as the race for user-generated content heats up, The New York Times reported. And YouTube launched a Black influencer program in October called the #YouTubeBlack Voices Fund.

Over three months, program participants will take part in motivational town halls with successful Black entrepreneurs and celebrities, along with community-building forums and educational events with TikTok executives.
For the incubator, the company has partnered with MACRO, a multiplatform media company founded by CEO Charles D. King and known for representing people of color, on a grant for a select group of creators and music artists to be used for educational resources, production equipment and other tools to create content.
"We are thrilled to partner with TikTok to identify, uplift and support Black creators," said Stacey Walker King, chief brand officer for MACRO. "The Black creator community on TikTok is at the forefront of driving culture and sparking trends, and MACRO is proud to help amplify and showcase their immense talent."
TikTok is accepting applications through Jan. 27. Applicants can submit a video up to 60 seconds long showcasing their skills. Finalists will be named in February.
From Your Site Articles
Related Articles Around the Web