starlink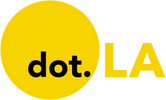 Get in the KNOW
on LA Startups & Tech
X
starlink
A small California satellite launch company is trying to halt SpaceX's ambitious Starlink internet project, arguing that the rocket company is launching the satellites without a clear understanding of their environmental impacts and without a plan to prevent more trash from cluttering Earth's orbit.
Earlier this week Viasat, a direct competitor with SpaceX, asked the Federal Communications Commission to pause a license modification that the FCC approved April 27. The license lets the Hawthorne-based company add more satellites to its 1,600-strong broadband constellation.

The Union of Concerned Scientists' satellite database project estimates more than 3,000 operational satellites are already in orbit. Space junk is a big concern and NASA estimates that there are 6,000 tons of space debris floating around in low earth orbit.
If the FCC does not respond by June 1, Viasat has threatened to take the issue to federal court in the District of Columbia.
The Carlsbad-based company, which made a similar request that was ignored under the Trump administration, is hoping for an empathetic response from the Biden administration.
"The Commission has violated the National Environmental Policy Act (NEPA) by failing even to assess the environmental impact of both deploying thousands of satellites into low-Earth orbit (LEO) and then having those satellites ultimately disintegrate into the atmosphere," Viasat said in the filing.
Viasat's Chief Officer of Global Government and Regulatory Affairs John Janka said in a statement that the new presidential administration's renewed focus on climate initiatives was part of what prompted the company to file its challenge to SpaceX.
Viasat is concerned because more satellites inevitably leads to more junk. Other scientists noted in a recent study that satellites are "rapidly increasing" the artificial brightening of the night sky, making it harder for astronomers to do their jobs.
Right now scientists are trying to find ways to remove the debris from low Earth orbit but there isn't a safe way to clean up our intergalactic mess.
As of January 2021, SpaceX had already launched more than 700 new satellites into orbit. The company received an $890 million grant from the FCC in December to put even more satellites in orbit as part of the Rural Digital Opportunity Fund that aims to bring internet to underserved areas of the U.S..
If Viasat is successful in their efforts it could halt one of SpaceX's biggest programs: the Starlink internet service. Starlink is an ambitious project that SpaceX CEO Elon Musk hopes can one day provide internet to the entire globe, regardless of how remote a user is. Musk also believes Starlink can challenge some of the U.S.'s biggest telecom providers, including AT&T and Spectrum.
John Barentine, director of conservation at the International Dark-Sky Association, told dot.LA there is still more work to do in understanding the dangers of SpaceX's work.
"We do not yet fully appreciate the variety and significance of hazards associated with the deployment of thousands of new satellites into Low-Earth Orbit (LEO), which is quickly becoming a crowded place," Barentine said.
"The chances of catastrophic collisions among objects in these orbits are rising rapidly, and we risk a 'cascade' effect wherein collisions generate debris that can in turn cause more collisions and more debris," Barentine added. "What we know about the mechanisms and probabilities involved is certainly cause for concern, and the hazards are very real, given various space operators' publicly announced launch plans this decade."
Barantine referenced a recent Nature Scientific Reports paper that examines the effects mega-satellite constellations have on the Earth and said it basically "argues Starlink may be literally changing the chemical composition of the Earth's atmosphere."
The FCC's April license approval allowed SpaceX to move its satellite constellation 550km higher into orbit, and expand the size of the overall project to 4,408 satellites. That change SpaceX said was needed to trim down latency, lag and improve other uses of the network like video calls or gaming.
Starlink internet isn't yet widely available but SpaceX has launched over 12,000 interconnected satellites. The program is in its beta testing phase. Los Angeles users can submit pre-orders but don't have a usable version of the service yet. SpaceX told dot.LA in March that it's planning to "continue expansion to near global coverage of the populated world" in 2021.
From Your Site Articles
Related Articles Around the Web
SpaceX founder Elon Musk's ambitious plan to bring high-speed satellite internet to the entire globe is finally making its way into homes — at a time when cities need reliable WiFi more than ever.

Starlink provides internet through a constellation of over 12,000 interconnected satellites in low orbit and is currently in its beta testing phase. Los Angeles, though, has yet to see a usable version of the service.
SpaceX said it's planning to "continue expansion to near global coverage of the populated world in 2021," though it wouldn't specify when it aims for Starlink to be up and running in L.A.
The company began receiving pre-orders for the service and its hardware — available in limited areas for $499, with a $99 monthly fee — two weeks ago and promised the service would be online with limited connectivity by the second half of this year.
Some Starlink customers already have their beta kits up and running. Several users on the Starlink Reddit page and Twitter are posting photos of their receivers (nicknamed Dishy) perched in the snow and outside off-grid cabins, clocking internet speeds of up to 185Mb/second. As one Canadian user recently noted, though, speeds vary considerably and will continue to until SpaceX launches all the satellites it needs into orbit.
Karan Talati, a former SpaceX engineer who left to start his own software firm, First Resonance, said he thinks the most exciting part of Starlink is what it can do outside of L.A.
"Whether we could get that kind of downlink in Los Angeles here might not even be the point," Talati said. "But to open up connectivity to billions of people who are currently off of the grid, and cannot connect is really what I, personally am very excited for."
The COVID-19 pandemic has put the nation's service providers' faults in the spotlight. In February, a widespread outage in Spectrum Communications'(Cq) network knocked its services across L.A. County offline for three hours. As the pandemic drags on and most work and schooling is still done virtually, reliable internet has turned from a privilege into a necessity.
If Starlink can succeed at its mission of 100% internet coverage for the entire globe, that could revolutionize how we communicate and do business. Essentially, it would bring millions of people who never had internet access into the constant digital conversation. The FCC estimates 21.3 million Americans don't have access to the internet, but a report published last year by BroadbandNow Research concluded the count was more than double that.
"In Africa, and parts of Southeast Asia, you can't actually get a landline connection, but you can have mobile [service]… if the next version of that is to have direct internet connectivity on your roof without going to an internet cafe, that's huge," Talati said. "That has bigger implications to even people who live in areas of productivity like Los Angeles than we might expect; to have an entire economy or continent opened up on the internet."

One of Musk's many devotees and proud Starlink customer, Talati said he'd put down the $99 deposit for a pre-order, but was still waiting on updates on if the hardware will ship soon.
SpaceX designed its satellites to be stacked vertically on its Falcon rockets, which means the company can launch up to 60 satellites at once, on a schedule of one launch approximately every two weeks. Musk's current goal is 42,000 satellites in total.
The sheer scope of Starlink concerns some astronomers, who voiced concerns shortly after the first array launched in March 2019. Some scientists argue that launching tens of thousands of satellites into low earth orbit brightens the night sky damaging our view of the cosmos.
NASA also said the satellites' glare refracts of telescope lenses, rendering their images unreadable. The organization began asking people to use their phones to take photos of the satellites as they orbit to create an archive of this, calling it the Satellite Streak Watcher Project. In response, SpaceX added visors to darken its satellites' glare, making them about 30% darker.
In a recent filing with the SEC, SpaceX said Starlink already has "over 10,000 users in the U.S. and abroad" using the service.
"Starlink continues to improve as SpaceX deploys additional infrastructure and capability, averaging two Starlink launches per month, to add significant on-orbit capacity alongside activation of additional gateways to improve performance and expand service coverage areas across the country," SpaceX said in the filing.
The whole endeavor is massively costly, and SpaceX is actively raising funding to keep it going. Last week, SpaceX raised an equity round of $850 million, bringing the valuation to roughly $74 million.
From Your Site Articles
Related Articles Around the Web
The session started late, and Musk seemed a bit tired — perhaps because he'd just come from working on SpaceX's Starship super-rocket development project, which is taking shape at the company's Boca Chica test facility in south Texas. Nevertheless, his fans rushed into the conference hall and hung on his every word.
Starlink and Starship were the prime topics of the talk with conference chairman Jeffrey Hill. Musk didn't unveil any major new initiatives, as he did during past conferences in Mexico and Australia. But he did get a chance to address some of the issues surrounding his multibillion-dollar space projects.
Swarms of Starlink satellites
The Starlink project aims to put thousands of satellites in low Earth orbit, or LEO, to provide broadband internet access to those who are currently underserved (and to the U.S. military as well).
Flat-panel Starlink satellites are being produced at the rate of six per day at SpaceX's factory in Redmond, Wash., and are being launched in batches of 60 from Florida on SpaceX's Falcon 9 rocket. The next batch is due to go up as early as this coming weekend, joining 300 others of the same breed.
Astronomers have voiced rising concerns about having so many satellites flitting through the night sky, but Musk argued that the concerns were overblown. Once the satellites settle into their orbits, they're hard to spot, he said.
"I've not yet met someone who can tell me where all of them are, not even one person." he said. "It can't be that big of a deal."
Nevertheless, he promised that the satellites would be re-engineered if need be to avoid interfering with astronomical observations. "I am confident that we will not cause any impact whatsoever in astronomical discoveries. Zero. That's my prediction," Musk said. "We'll take corrective action if it's above zero."
SpaceX has been engaged in talks with astronomical groups about mitigating potential interference. Musk said such measures could include having the satellites' phased-array antenna manufactured in black instead of white, to cut down on the glare from orbit.

"We're working on a sunshade, because there are certain angles where if the sun gets just right, and there's not just just a little sunshade … then you can get a reflection," he said.
Musk has talked up the idea of beaming internet virtually anywhere around the globe, with signal delay times of less than 20 milliseconds. The aim is to provide enough bandwidth to stream high-definition movies or play quick-response video games. But Musk acknowledged that there were some areas of the world where Starlink might not be able to offer a competitive service.
"The challenge for anything that is space-based is that the size of the cell is gigantic," he explained. "It's great for very low to maybe medium-sparsity situations, but it's not good for high-density situations. We'll have some small number of customers in L.A., but we can't do a lot of customers in L.A., because the bandwidth per cell is to be not high enough."
For high-density areas, Musk said terrestrial 5G service might make more sense. The plan is for SpaceX's Starlink to mesh with terrestrial telecom services to fill in the coverage gaps.
"It's not some huge threat to telcos," Musk said. "I want to be super-clear: It is not. In fact, it will be helpful to telcos, because Starlink will serve the hardest-to-serve customers that telcos otherwise have trouble dealing with."
Musk has said the billions of dollars in revenue from Starlink would go toward developing the Starship launch system for trips to Mars. More recently, SpaceX's president and chief operating officer, Gwynne Shotwell, floated the idea of spinning out Starlink as a publicly traded company. Today Musk played down that idea.
"We're thinking about that zero," he said. "We need to make the thing work. … It's real important to just set the stage here for LEO communications constellations. Guess how many LEO constellations didn't go bankrupt? Zero."
Musk said he wanted to make sure that Starlink didn't follow in the footsteps of Teledesic (the telecom venture backed by Bill Gates that fizzled out two decades ago) or Iridium (which went bankrupt but was restructured). "That would be a big step, to have more than zero in the not-bankrupt category," he said.
Speeding ahead with Starship
Going not-bankrupt is also a motivator in the Starship development effort, which is focusing on developing and testing prototype rocket components in quick succession. One stainless-steel Starship prototype, known as SN1, burst apart at Boca Chica less than two weeks ago. SpaceX is already moving on to SN2.
Cost concerns were among the reasons why Starship prototypes are being built so quickly, and being built out of steel rather than, say, carbon composite.
"It may sound like some great insight, but it actually happened because we were moving too slowly on composite," Musk said. "I was like, we cannot move this slowly or we'll go bankrupt. So do this with steel."
Starship is being designed for a turnaround time of as little as an hour between landing at the end of one mission and launching to start the next mission. "We want to aim toward a capability of three flights a day for the ship," he said.
Musk is targeting this year for the start of limited Starlink service, and for the first orbital launch of a Starship spacecraft. Those aspirational goals aren't motivated merely by a fear or going bankrupt, but also by a fear of not going where Musk wants to go.
"If we don't improve our pace of progress, I'm definitely going to be dead before we go to Mars," the 48-year-old billionaire said. "I would like to not be dead by the time we go to Mars. That's my aspiration here."
On other topics:
Musk said he was glad that SpaceX's Crew Dragon space capsule will play a role in transporting astronauts to and from low Earth orbit, but he also sounded wary about focusing too much on LEO operations. "I think we need to be very careful of getting stuck in a local maximum," he said, using a mathematical term. "The space shuttle was something that was really stuck in a local maximum for a long time, and we don't want to be in that situation."
Musk said reusable rockets and in-space refueling will be essential for getting to Mars, but he didn't think going to the moon or making use of lunar resources was all that necessary. "The moon is neither here nor there," he said. "Using the moon would be like, OK, if you want to cross the Atlantic, maybe you want to go to Iceland, probably not. To visit, sure, but it's not a mandatory step."
In response to a student's observations about how hard it was to get the education required for jobs in the satellite industry, Musk provided an unconventional perspective. "You don't need college to learn stuff," said Musk, who dropped out of Stanford to launch a startup. "You can learn anything you want for free. … There is a value that colleges have, which is seeing whether somebody can work hard at something, including a bunch of annoying homework assignments … and get it done."