Is OpenAI as 'Open' as Its Name Suggests?
Lon Harris
Lon Harris is a contributor to dot.LA. His work has also appeared on ScreenJunkies, RottenTomatoes and Inside Streaming.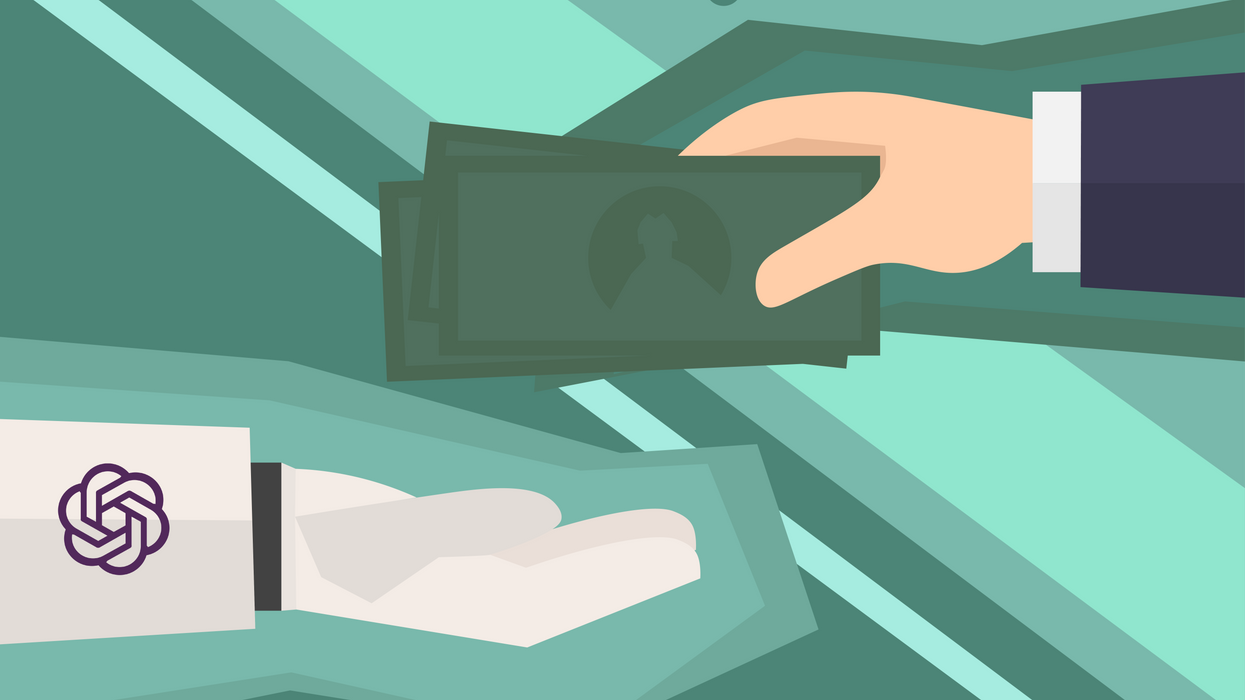 Evan Xie
This is the web version of dot.LA's weekly newsletter. Sign up to get the latest news on Southern California's tech, startup and venture capital scene.
On Friday morning, Elon Musk responded to a comment on his favorite website about OpenAI, the research laboratory-turned-company that he co-founded along with a number of other tech luminaries in 2015. Following up on a tweet by finance writer Genevieve Roch-Decter, Musk wrote "OpenAI ws created as an open source… non-profit company to serve as a counterweight to Google, but now it has become a closed source, maximum-profit company effectively controlled by Microsoft. Not what I intended at all."
---
Open: The OpenAI Story
In December of 2015, Musk really was part of a small collective – also including Greg Brockman, Reid Hoffman, Jessica Livingston, Peter Thiel, and current CEO Sam Altman – who founded OpenAI as a non-profit group, with the aim of freely collaborating on AI with outside institutions and sharing all patents and research with the public. Their ultimate stated goal was to develop the first AGI – Artificial General Intelligence – with the same reasoning and learning powers of a human mind, and to ensure that it was developed safely and with the good of the world in mind. As Brockman put it in a blog post introducing the group, to "build value for everyone rather than shareholders."
And to be fair, Musk's claim that the project was intended specifically as a counter to Google's AI research is largely accurate. A 2016 Wired piece about OpenAI notes that the group lured skilled engineers away from Google not by competing on salary – which was not even possible at what was then a non-profit – but by leaning into their idealistic and collaborative vision. Musk and Altman also speak about their dark concerns about corporate AI research, which could even lead to – and we're quoting Wired here – "robot overlords."
To stop Skynet from happening, the co-founders pledged $1 billion to fund the project from the start, along with contributions from Amazon Web Services, Infosys, and Y Combinator, the startup accelerator overseen by Altman at the time. This was only enough to get started, as it turns out, AI research is a considerably expensive pursuit. The massive language and image training models on which OpenAI's apps run require a staggering amount of computing power; operating ChatGPT alone costs the company millions of dollars per day.
That said, Musk's personal involvement in the OpenAI project ended in 2018, when he resigned his board seat. At the time, he cited a potential conflict of interest, as his electric vehicle company Tesla was also developing AI systems for its self-driving cars. He stated his intention to continue advising and donating to the project.
It Looks Like You're Becoming a For-Profit Company
Just the next year, however, OpenAI transitioned entirely from a non-profit organization to a "capped" for-profit company. (The "cap" means that OpenAI's backers can't ever make more than 100 times their investment in the company.) At the time, Altman and co-founder Ilya Sutskever (a former Google research scientist) explained the move as necessary to pay for all that processing power, as well as recruitment. As the elite engineers required for cutting-edge industry-advancing AI research are in high demand, it would take more than just idealism to convince them to ditch jobs at deep-pocketed firms like Google, DeepMind, or Facebook (now Meta).
Cut to July 2019, when Microsoft invested an additional $1 billion in the new OpenAI, and embarked on an exclusive multi-year partnership with the company. (Other investors include The Matthew Brand Companies and Khosla Ventures.) The company added to its investment in 2019, and dropped another $10 billion on OpenAI this January.
Whether or not it was essential to take Microsoft's money in order to continue OpenAI's mission – and there remains a lot of robustdiscussion on this topic to this day – it's undeniable that the project is no longer AS OPEN as it was when first conceived. It has yet to publish, for example, any of the technology behind apps like ChatGPT in a publicly-available peer-reviewed journal. The company has also declined to make the GPT-2 or GPT-3 language models open source, instead granting exclusive licensing rights to Microsoft.
In 2020, following an investigation into OpenAI and discussions with nearly three dozen current and past staffers, the MIT Technology Review argued there was a fundamental "misalignment" between the company's high-minded goals and "how it operates behind closed doors." The piece by Karen Hao also claims that "fierce competitiveness" behind the scenes – and pressure to obtain increasingly more funding – have eroded the company's "founding ideals of transparency, openness and collaboration."
Some researchers argue that this state of affairs undermines the scientific value of any technology the group develops, by making it impossible for a third-party to fully replicate their results. And of course, the company's plans to begin outright charging for a monetized version of ChatGPT – called "ChatGPT Professional" – continues to highlight its transition from world-changing charitable research group into a consumer-facing tech company churning out viral apps. OpenAI now projects it will bring in $1 billion in revenue by 2024.
The First Taste is Free
Still, while Musk may act shocked - SHOCKED! - on social media that OpenAI has progressed in this direction, there were some early signs that its early egalitarianism were never designed to last. For starters, a lot of the early minds behind the project – including Musk, Altman, and Brockman – were already Silicon Valley insiders with deep connections to the very large companies whose efforts they planned to rival. Was their involvement from the start an early indicator that OpenAI would shift from a slightly competitive to a fully collaborative force? Maybe.
That 2016 Wired article also contains some hints that the early founders saw the company's for-profit future pretty clearly. OpenAI recruit Yann LeCun explained that, from the start, there were "some competing objectives," noting the close relationship between the group and the companies enrolled in Altman's startup incubator, Y Combinator. Brockman also noted at the time that the group didn't plan to make everything it developed open-source, and was also open to the idea of eventually "changing tactics in the long term" and patenting some of their developments for profit.
So the move from "non-profit group saving the world" to "for-profit Microsoft division selling viral chatbots" is real. But it was likely more of an established roadmap that Musk's latest tweets would imply. Or if nothing else, he at likely had some vague awareness that things might go this way down the road, whether or not he was personally still involved in the organization. It seems possible OpenAI was,
as The Atlantic puts it
, offering the internet a first taste of its research for free, before jacking up the prices.
Lon Harris
Lon Harris is a contributor to dot.LA. His work has also appeared on ScreenJunkies, RottenTomatoes and Inside Streaming.