boring company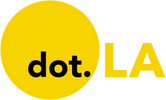 Get in the KNOW
on LA Startups & Tech
X
boring company
This is the web version of dot.LA's daily newsletter. Sign up to get the latest news on Southern California's tech, startup and venture capital scene.
Since launching SpaceX in Hawthorne in 2002, Elon Musk has undeniably changed the face of Southern California's business landscape.
But now, the self-proclaimed "Technoking of Tesla" and soon-to-be owner of Twitter is once again moving one of his enterprises out of California, opting instead for a Republican-run state that will allow him to do business with less oversight.
In the wake of a new $675 million funding round last week that valued it at some $5.7 billion, it's emerged that Musk's Boring Company—which promises to alleviate traffic and supply chain congestion through the magic of high-speed, underground tunnel infrastructure—has officially moved its headquarters out of Los Angeles. The Boring Company now calls home the Austin, Texas suburb of Pflugerville, where it first set up shop in 2020 and recently unveiled plans for a new 80,000-square-foot warehouse nearby.
The move is the latest in a series that has seen Musk gradually extricate himself and his companies from California, such that SpaceX is his only venture still based in the state. In late 2020, Musk announced that he would relocate his personal residence and private foundation to Austin, Texas, and followed that up last fall by moving Tesla's headquarters there, too.
"It's tough for people to afford houses [in Northern California], and people have to come in from far away," Musk said when announcing Tesla's Texas move during a shareholder meeting last October. "There's a limit to how big you can scale in the Bay Area."
That said, Musk's businesses still have a sizable presence in California. Tesla recently broke ground on a "megafactory" in Lathrop (located several miles south of Stockton) and is considering expanding its existing Bay Area plant in Fremont, which spans 5.3 million square feet and employs some 22,000 people. (The Fremont factory is also the focus of a state investigation into allegedly rampant workplace racial abuse at Tesla.)
Still, the writing appears to be on the wall as far as Musk's long-term future in California is concerned. Even SpaceX has increasingly shifted operations to Texas; it operates multiple facilities in the state and has been buying up homes in the town of Boca Chica Village, where it tests rockets (much to the chagrin of its remaining residents).
After agreeing to buy Twitter for $44 billion, Texas Gov. Greg Abbott encouraged Musk to bring the social media firm down to the Lone Star State, as well. (As Axios noted this week, Abbott "takes special pleasure in California companies decamping for Texas.") With all signs indicating that Elon has fallen out of love with the Golden State, it could just be a matter of time. — Samson Amore

Forty-five minutes in traffic won't get you very far in Los Angeles. But Virgin Hyperloop estimates it will be able to get you from Los Angeles to San Francisco in that time.
The Richard Branson-owned company unveiled its hyperloop concept video Wednesday, just two months after the company's first tested its design with passengers. Traveling several hundred miles per hour in a pressurized tube is no longer a vision of the far-distant future — Virgin Hyperloop engineers want to make it a reality in less than 10 years.
These renderings put it yet another step ahead of The Boring Company, led by Elon Musk, who published his "alpha paper" plans for hyperloop travel in 2013.

Virgin Hyperloop plans to achieve safety certification by 2025 and begin commercial operations in 2030.
"Daily high-speed transport is currently not feasible for most people, but we want to change that notion," said Virgin Hyperloop chief executive Jay Walder in a statement. "Imagine being able to commute between cities that are currently hours apart in minutes – and the endless possibilities that open up."
Virgin Hyperloop Passenger Experience
The almost three-minute video opens with a rendering of the station, a bustling transit center filled with natural light and complemented with indoor and outdoor greenery, a nod at the more efficient and eco-friendly transportation form hyperloop could be. A Mid-Ohio Regional Planning Commission (MORPC) study last year found that a hyperloop connection between Columbus, Chicago and Pittsburgh could reduce carbon dioxide emission by 2.4 million tons. It suggested making fares closer to the cost of driving than to a pricier plane ticket.

Walder said an affordable ticket would be key to making the concept a success. Virgin Hyperloop estimates its system would be able to transport thousands of passengers per hour by convoying them, as pods are able to ride directly behind each other in the hyperloop, magnetically suspended from touching each other and controlled by the company's machine intelligence software.
The Los Angeles-based company worked with several partners to design disparate aspects of the transportation experience. The video's white-walled portal to enter the pod were designed by Bjarke Ingels Group (BIG) and the pods themselves were designed by Teague.
SeeThree worked on the video and animations and Man Made Music provided the score and sonic identity — the additional sound assets in the film that audiences will associate with the hyperloop.
From Your Site Articles
Related Articles Around the Web