linearb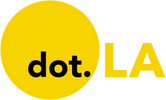 Get in the KNOW
on LA Startups & Tech
X
linearb
This is the web version of dot.LA's daily newsletter. Sign up to get the latest news on Southern California's tech, startup and venture capital scene.
Earlier this week, I wrote about Los Angeles-based LinearB, a software management platform that measures software engineers' efficiency and assesses how well they're doing. The startup raised $50 million in funding from the likes of San Francisco venture firm Tribe Capital and Salesforce Ventures, the VC arm of cloud software giant Salesforce.
Using software to micromanage an employee's work—LinearB's platform can track how many hours developers have been coding specific projects—has been increasingly prevalent in the tech world. One notorious example is Amazon, which uses such technology to surveil its warehouse employees and delivery drivers.
But high-salary tech workers aren't immune from these productivity pressures, either. When I worked in Seattle, I had the chance to tour Facebook and Google's new office campuses in the city, which were proudly equipped with draft latte stations, freshly-baked scones from local bakeries and state-of-the-art fitness centers, among other amenities. Facebookers and Googlers could enjoy beautiful views of Seattle's skyline from the offices, which they could walk to from their shiny new luxury apartment towers located mere blocks away.
If they ever left the office in the first place. As well-compensated as these tech employees are, the demands of their jobs made you wonder if it was really all worth it. I know someone at Facebook whose fridge is full of takeout from the campus eatery. I know someone else that does his laundry for free on Google's campus. (He's not the same person who moved into a truck and lived in Google's parking lot, to avoid paying Silicon Valley rents and utilize all of the company's free amenities). I know another who works late at Microsoft's Seattle campus to get regular haircuts and beard trims from the on-campus barber. Being in the office that long, for better or worse, makes you work longer and harder.
The pandemic, of course, took many of these amenities away. In their wake, companies like LinearB and Jellyfish have popped up to parse through tech engineers' every hour of work. And though many employees are rather satisfied with their new work-from-home situations, Google, Amazon, and other companies are still insisting that they return to the office, and discouraging them from moving to states that have a lower cost of living by slashing their salaries.
It will be interesting to see how many more startups like these crop up in the coming years, as tech companies contend with the new normal of remote work. — Keerthi Vedantam

Santa Monica-based software engineering startup LinearB has raised $50 million in Series B funding led by San Francisco's Tribe Capital, the company announced Monday.
New investor Salesforce Ventures and existing investors Battery Ventures and 83North also participated in the round, which takes LinearB's total capital raised to $71 million.
LinearB, which also has offices in Tel Aviv, Israel, was founded in 2018 by Ori Keren and Dan Lines, former executives at cybersecurity firm Cloudlock (which was acquired by Cisco for $293 million in 2016). Informed by difficulties in scaling software development at Cloudlock, the pair launched LinearB, which is essentially a productivity tracker for engineers that provides data analytics and workflow metrics. The platform documents how many hours have been spent coding, how long it took to deploy code and what percentage of code was failing or creating problems.
The startup said it has grown its customer base from 1,500 to 5,000 software development teams "in the past year," including clients at Bumble, BigID, Cloudinary, Unbabel and Drata. The new funding will be used to expand LinearB's engineering, sales and marketing teams and further develop its product.
As working from home becomes the norm, LinearB is one of several software-focused companies aiming to meet the demands of a remote engineering workforce. Sourcegraph, a code-collaboration startup based in San Francisco, has been used by the likes of Tinder and Amazon to help scattered engineers annotate and collaborate on code. Jellyfish, a Boston-based productivity startup, helps managers see what work engineers spend their time on each day.
From Your Site Articles
Related Articles Around the Web