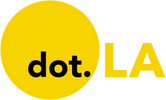 Get in the KNOW  
  on LA Startups & Tech  
X
LinearB Raises $50M To Help Software Engineers Manage Workflow
Keerthi Vedantam
Keerthi Vedantam is a bioscience reporter at dot.LA. She cut her teeth covering everything from cloud computing to 5G in San Francisco and Seattle. Before she covered tech, Keerthi reported on tribal lands and congressional policy in Washington, D.C. Connect with her on Twitter, Clubhouse (@keerthivedantam) or Signal at 408-470-0776.
02:11 PM | May 02, 2022
Santa Monica-based software engineering startup LinearB has raised $50 million in Series B funding led by San Francisco's Tribe Capital, the company announced Monday.
---
New investor Salesforce Ventures and existing investors Battery Ventures and 83North also participated in the round, which takes LinearB's total capital raised to $71 million.
LinearB, which also has offices in Tel Aviv, Israel, was founded in 2018 by Ori Keren and Dan Lines, former executives at cybersecurity firm Cloudlock (which was acquired by Cisco for $293 million in 2016). Informed by difficulties in scaling software development at Cloudlock, the pair launched LinearB, which is essentially a productivity tracker for engineers that provides data analytics and workflow metrics. The platform documents how many hours have been spent coding, how long it took to deploy code and what percentage of code was failing or creating problems.
The startup said it has grown its customer base from 1,500 to 5,000 software development teams "in the past year," including clients at Bumble, BigID, Cloudinary, Unbabel and Drata. The new funding will be used to expand LinearB's engineering, sales and marketing teams and further develop its product.
As working from home becomes the norm, LinearB is one of several software-focused companies aiming to meet the demands of a remote engineering workforce. Sourcegraph, a code-collaboration startup based in San Francisco, has been used by the likes of Tinder and Amazon to help scattered engineers annotate and collaborate on code. Jellyfish, a Boston-based productivity startup, helps managers see what work engineers spend their time on each day.
From Your Site Articles
Related Articles Around the Web
Keerthi Vedantam
Keerthi Vedantam is a bioscience reporter at dot.LA. She cut her teeth covering everything from cloud computing to 5G in San Francisco and Seattle. Before she covered tech, Keerthi reported on tribal lands and congressional policy in Washington, D.C. Connect with her on Twitter, Clubhouse (@keerthivedantam) or Signal at 408-470-0776.
https://twitter.com/KeerthiVedantam
keerthi@dot.la
05:00 AM | March 08, 2023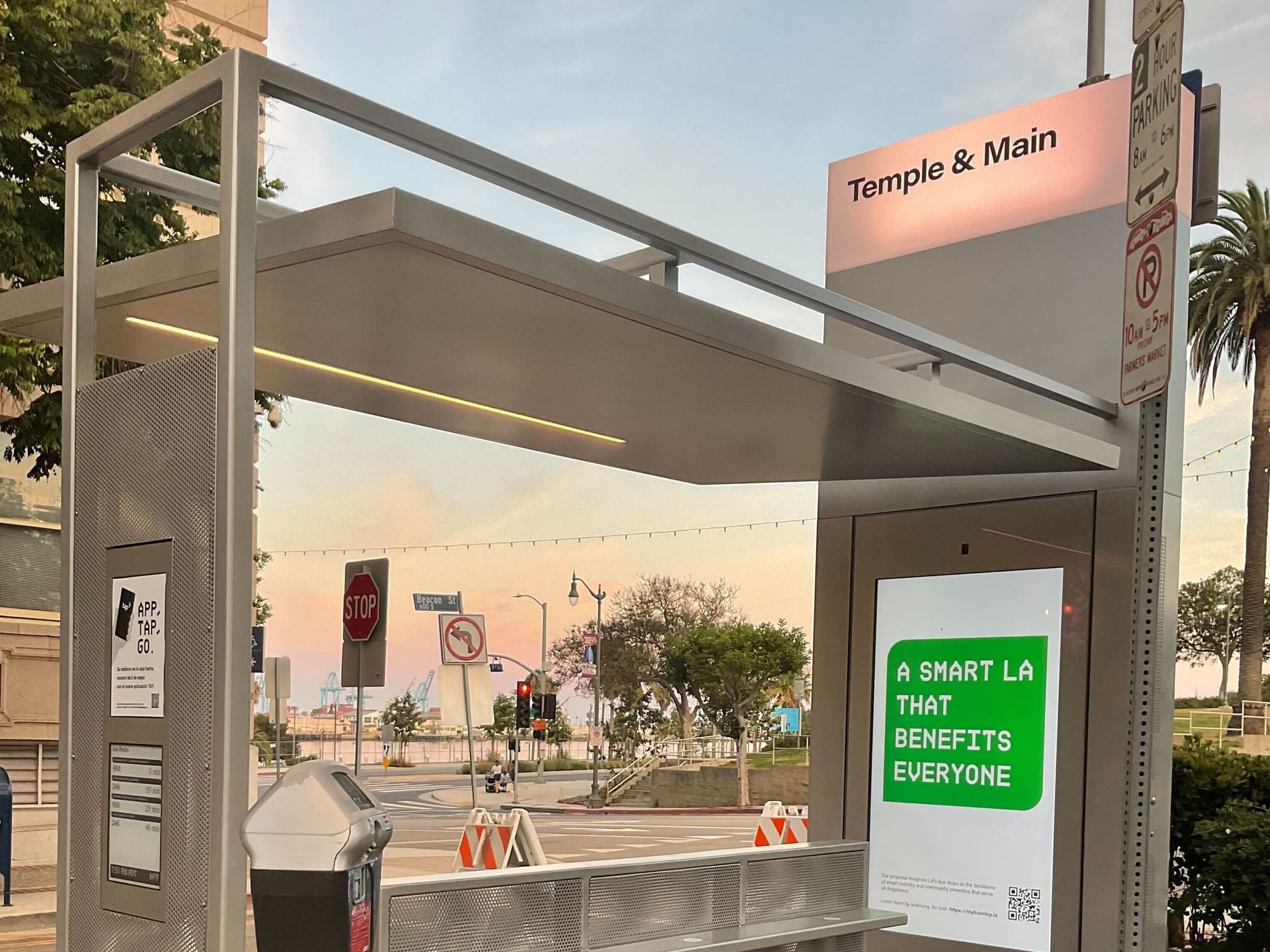 Christian Gutierrez
Last year, the city of Los Angeles approved a new bus shelter contract with Tranzito-Vector after a 20-year contract that shorted the city over 600 bus shelters and $70 million in advertising revenue. According to a 2012 audit by the city controller, the last contract failed because of a combination of NIMBYism and bureaucratic red tape.
Now, L.A. — the city that puts its cars and their drivers above all else— has an opportunity to prioritize bus riders, and by extension, promote racial and social equity. As the contract wends its way through city hall, delayed by bureaucracy once again, questions remain about whether the city can meet its goals.
Will L.A. bus riders finally get the bus stops (and shade) that they need?
New leadership may spell hope for bus riders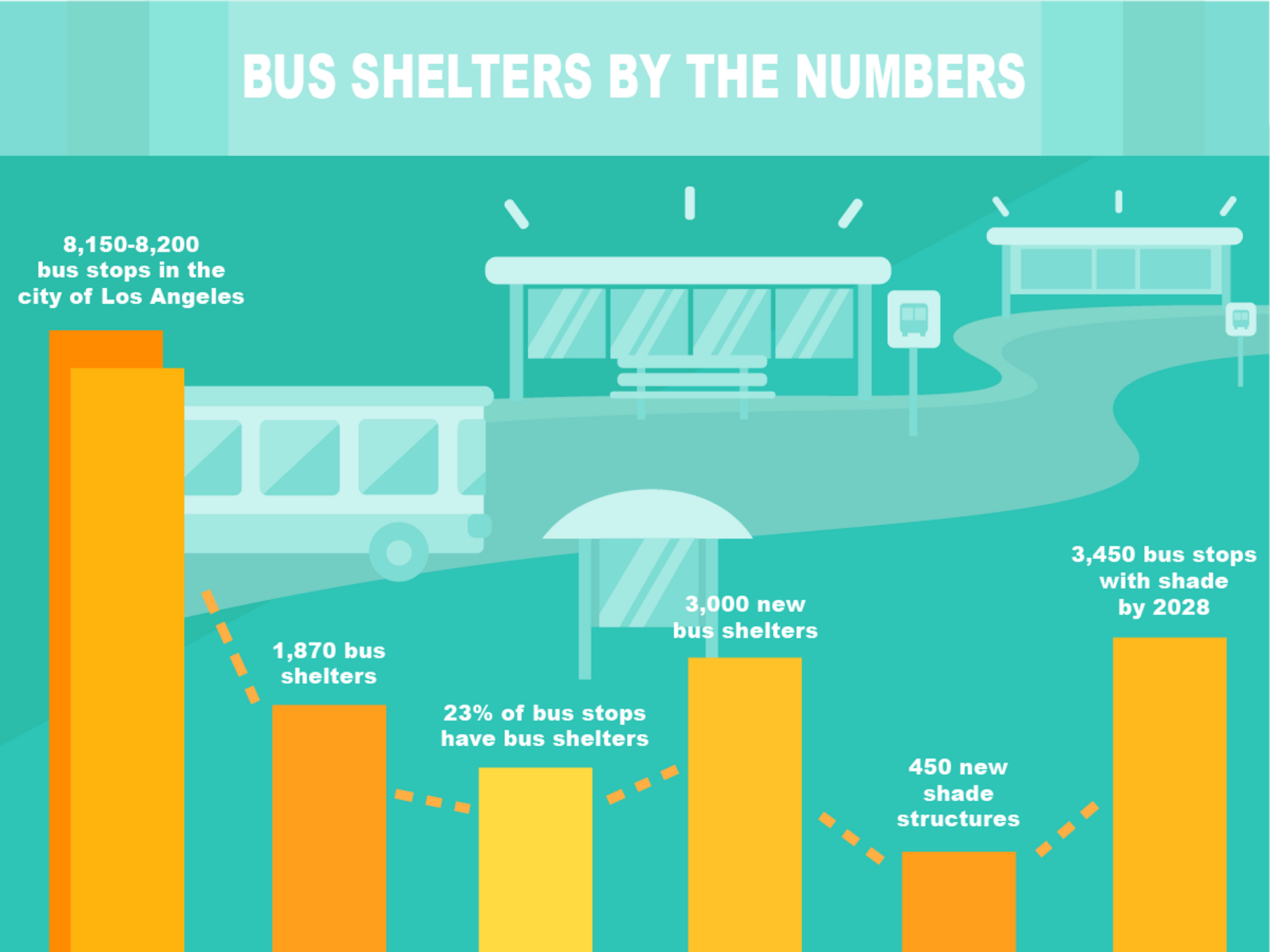 Evan Xie
Less than 25% of bus stops in Los Angeles provide shade for bus riders, leaving a group composed primarily of low-income people of color vulnerable to extreme heat.
In L.A., bus stops are managed not by L.A. Metro or by the L.A. Department of Transportation, but by StreetsLA (formerly the bureau of street services), the division within the Department of Public Works that oversees sidewalks, street trees and medians.
Since the new contract was approved in September, things have changed at city hall. The city elected its first Black woman mayor, Karen Bass, former council president Nury Martinez was ousted after she made racist comments and four districts elected new councilmembers.
In the current landscape, bus shelters may have gained traction. In his first city council meeting in December, new Councilmember Hugo Soto-Martinez drafted a motion instructing StreetsLA to study how to place shelters at every bus stop in the 13th district.
If only it were that easy.
The new contract, the Sidewalk and Transit Amenities Program (STAP) is projected to bring 3,000 new shelters and 450 shade structures to the city by 2028.
In the previous contract, L.A. did not foot the bill for the bus shelters — the capital costs and maintenance fell to the previous contractor in return for the right to place advertising in the public-right-of-way. But now, for a bigger share of the revenue — 60.5% versus 20% — the city is paying all capital expenses.
Currently, StreetsLA estimates that it will cost about $380 million total to implement STAP, up from the $237 million estimated in 2021. In five years (just in time for the 2028 Olympics), if things go according to plan, L.A. will have a total of 3,000 shelters versus the 1,870 it has today.
"At the end of the rollout period — which is going to extend into 2028, minimally — we hope that we're going to have shade structures at least 3,450 locations," said Lance Oishi, contract administrator for STAP.
It's an ambitious goal. And it's still unclear where the money will come from. In City Council's February 8 public works committee meeting, Oishi said that STAP currently has $114 million in funds in place, including a $30 million loan from the public works trust fund and $53 million as part of L.A. Metro's North San Fernando Valley BRT project.
The $30 million StreetsLA hopes to receive soon is enough to build 180 shelters and do site work for 240 additional shelters in the first year.
The first 180 shelters will replace existing shelters along transit corridors to drive ad revenue, while the 240 sites will be in locations without existing shelters. StreetsLA is using five criteria to determine prioritization of new shelter locations: transit ridership, heat exposure, equity-focused communities, job and school access and bus wait times.
It's a big investment for a bigger payday. The city estimates that it will earn up to $500 million over the course of the contract — with the addition of new digital advertising — with $90 million guaranteed from Tranzito-Vector.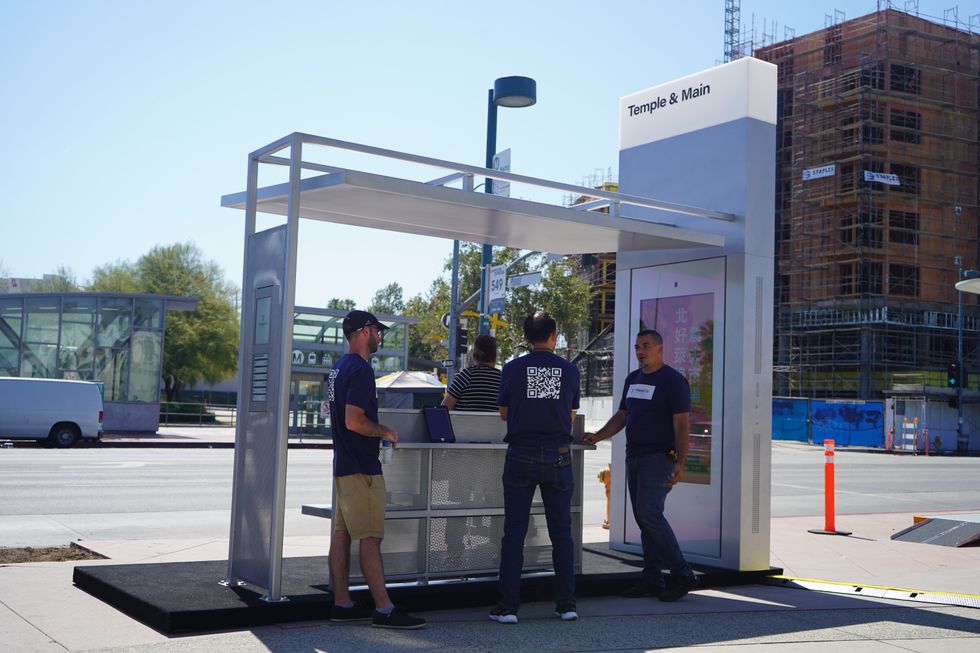 Christian Gutierrez
Where the curb meets red tape
While the new contract eliminates the bureaucratic red tape of the past — shelter locations go through a two-step versus 16-step approval process — new construction on L.A.'s crumbling sidewalks is its own challenge.
More than half of the cost of building bus shelters doesn't come from the cost of materials or construction but from preparing the site.
"We know that 95% of our bus stop sidewalks are not ADA compliant," said Oishi. "That means that we have to basically rip out the sidewalks, kind of re-engineer them so they meet ADA from a grading perspective."
For 450 bus stop locations that can't accommodate a shelter due to space requirements or a "perfect storm of tree wells, fire hydrants, streetlight poles [and] utility poles," StreetsLA hopes to install shade structures, added Oishi.
Plan to flail
Advocates say that bus shelters are merely one example of a larger problem in L.A. — the lack of a multi-year capital infrastructure plan laying out how the city will spend its transportation and public works funds. Currently, eleven different city agencies work in the public right-of-way, managing everything from bus stops to street trees to sidewalks to bike lanes.
"It's like doing a 500 piece puzzle when you don't even have the cover image," said Jessica Meaney, executive director of Investing in Place, a nonprofit advocating for greater policy and spending transparency in the public right-of-way.
Bus shelters are not paid for out of the city's general fund, which means StreetsLA must cobble together multiple sources of federal, state and city funding.
Perhaps bus shelters will be the vanguard in the fight for greater oversight in how L.A. spends its public works dollars. In the committee meeting, Councilmember Nithya Raman called for StreetsLA to create a public-facing dashboard showing how shelters are prioritized to meet equity goals.

Using Bus Shelter Revenue to Pay for Bus Shelters
With the new focus on equity, there is a proposal in committee for funding shelters using money generated from STAP advertising revenue. Currently, the money generated is split 50-50 between L.A.'s general fund and 15 council offices. Under a new initiative, RAISE (Reinvestment in Accessibility, Infrastructure and Streetscape Enhancements), council offices will continue to receive the same share of revenue as in the past ($200,000 annually), but any additional revenue will go back into funding bus shelters, staffing for STAP and other transit improvements.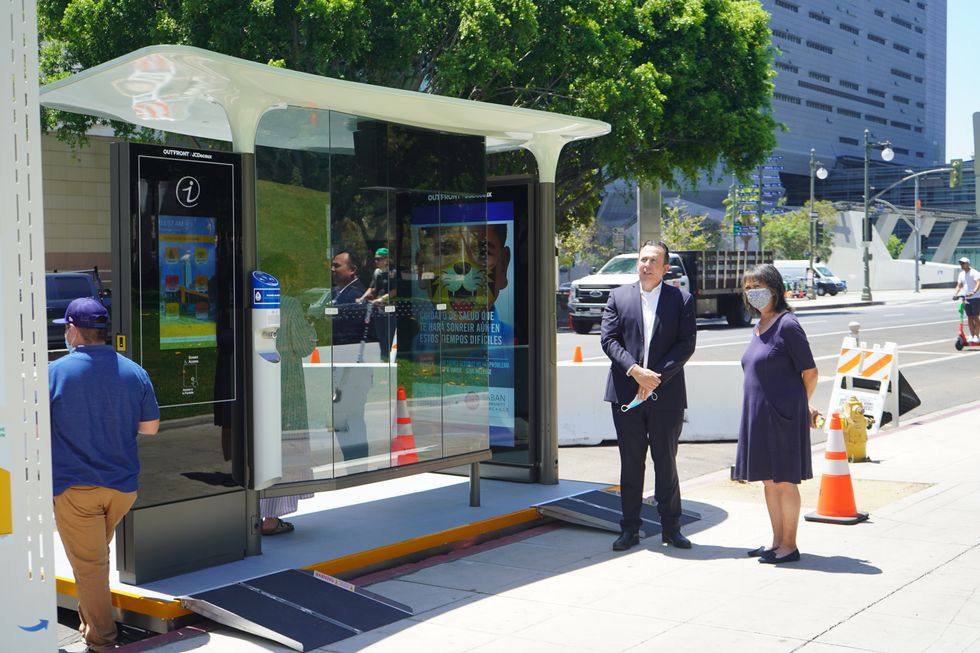 Christian Gutierrez
Bus shelters when?
Currently, StreetsLA and Tranzito-Vector are awaiting city approval of the $30 million public works trust fund loan to start fabrication of the shelters. To be approved, the City Administrative Officer (CAO) must first review an Executive Directive No. 3 (ED3) report (first instituted by Mayor Villaraigosa in 2005) submitted by StreetsLA, and then the report must be approved by Mayor Bass' office.
"The ED3 report is currently in our [o]ffice under review," said assistant city administrative officer Yolanda Chavez in an email. She added that the CAO's office will draft a recommendation report to send to the mayor within a few weeks. Mayor Bass can waive the report but so far has not done so.
Meanwhile, the projected rollout for new shelters has been pushed from late July, to August, to currently, late fall, according to StreetsLA.
"I can understand that the scale of doing bus shelters given the number of stops is really daunting," said Madeline Brozen, deputy director of the UCLA Lewis Center for Regional Policy Studies and co-author of a new study on the lack of shelters in L.A. County. "But bus shelters aren't just a 'nice to have,' this is really [about] protecting people's health and welfare and it's important to think about the public health benefits as they're figuring out how to address the disparity."
Maylin Tu
Maylin Tu is a freelance writer who lives in L.A. She writes about scooters, bikes and micro-mobility. Find her hovering by the cheese at your next local tech mixer.
06:00 AM | December 12, 2022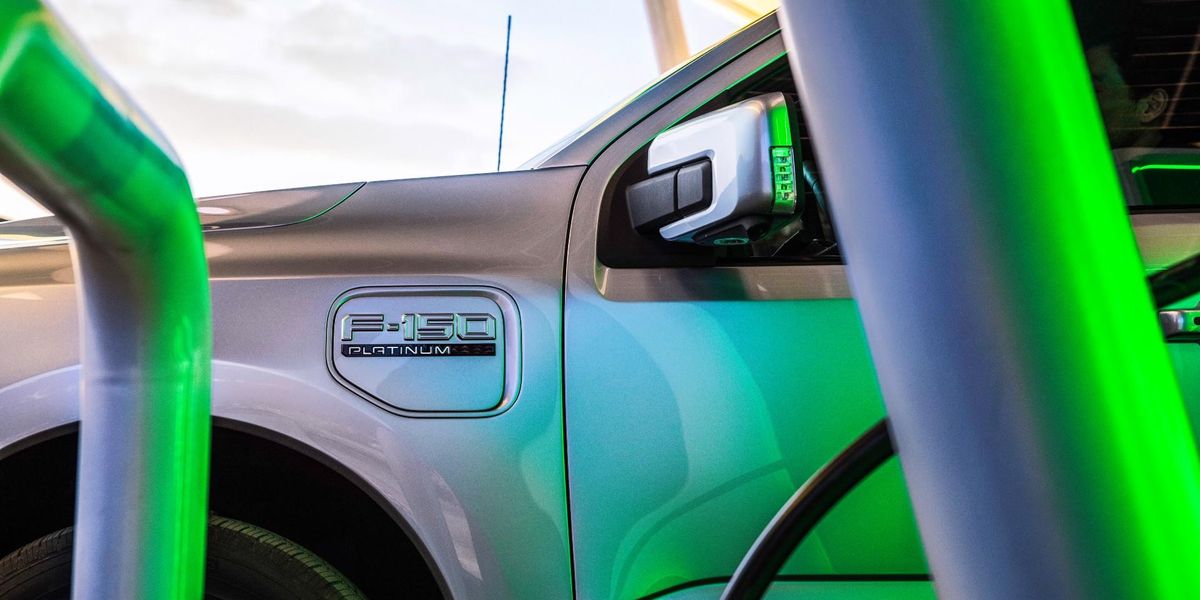 Photo courtesy of Ford
Pacific Gas and Electric is in the midst of enrolling customers into an ambitious new pilot program that seeks to use electric car vehicles as a means of powering daily life and stabilizing the grid.
The "Vehicle to Everything" pilot envisions a future in which automobiles not only draw their power from the electrical grid but can also strategically add electricity back in when demand is high — and generate some money for their owners along the way.
The concept of bidirectional energy flow using EV batteries isn't new, and dot.LA has covered various vehicle-to-grid endeavors in the past. But having a utility company as large as PG&E onboard could begin to transform the idea into a reality.
Though the program's website has been live for a few weeks, PG&E officially began to invite customers to pre-enroll starting on December 6th. The pilot has space for 1,000 residential customers and 200 commercial customers. PG&E isn't releasing the numbers for how many people have signed up so far, but Paul Doherty, a communications architect at the company, says he expects the enrollment period to take several months, stretching into Q1 2023.
On the residential side, customers can receive financial incentives up to $2,500 just for enrolling in the pilot. That money, says Doherty, goes towards the cost of installing a bidirectional charger at the customer's residence. The cost of installation varies according to the specifications of the residence, but Doherty says it's unlikely that $2,500 will cover the full cost for most users, though it may come close, with most installations ranging in the low thousands.
But there's more money to be had as well. Once the bidirectional charger is installed, customers can not only use the electricity to power their homes but also begin selling electricity back to the grid during flex alerts. Southern California residents may remember back in September when the electric grid was pushed to its breaking point thanks to an historic heatwave. During such events–or any other disaster that strains the system–customers can plug their vehicle in, discharge the battery and get paid.
Doherty says that users can expect to make between $10 and $50 per flex alert depending on how severe the event is and how much of their battery they're willing to discharge. That might not seem like a huge sum, but the pilot program is slated to last two years. Meaning that if California averages 10 flex alerts per year like in 2022, customers could make $1,000. That could be enough to offset the rest of the bidirectional charger installation or provide another income stream. Not to mention, help stabilize our beleaguered grid.
There is one gigantic catch, however. PG&E has to test and validate any bi-directional charger before it can be added into the program. So far, the only approved hardware is Ford's Charge Station Pro, meaning only one vehicle–the F-150 Lightning–can participate in the program. That should change soon as the utility company tests additional hardware from other brands. Doherty says they're expecting to add the Nissan LEAF, Hyundai's IONIQ 5, the KIA EV6 and others soon since it's just a matter of testing and integrating those chargers into the program.
One name notably absent from that list is Tesla. So far, the country's largest EV presence hasn't announced concrete plans for bidirectional charging, meaning there's no way for Tesla owners to participate in the pilot.
"We hope they come to the table as soon as possible," says Doherty. "That would be a game changer."
The commercial side of the pilot looks similar to the residential. Businesses receive cash incentives upfront to help offset the cost of installing bidirectional charger and then get paid for their contribution to stabilizing the grid in times of duress. PG&E says electric school bus fleets, especially, represent attractive targets for this technology due to their large battery capacity, high peak power needs, and predictable schedule–a strategy that mirrors what V2G pioneer Nuvve described to dot.LA back in October.
If California's plan to transition all new car sales to electric by 2035 actually succeeds — which would require it to add nearly two million new EVs to state roads every year — that's two million rolling, high power batteries with the potential to power our homes, our jobs and the grid at large. Getting there will be a colossal undertaking, but PG&E's pilot should be a litmus test of sorts, assuming they can figure out how to get more vehicles than the Ford Lightning into the program.
David Shultz
David Shultz reports on clean technology and electric vehicles, among other industries, for dot.LA. His writing has appeared in The Atlantic, Outside, Nautilus and many other publications.