abundant robots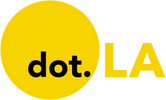 Get in the KNOW  
  on LA Startups & Tech  
X
abundant robots
Courtesy of CropSafe.
This January, John McElhone moved to Santa Monica from, as he described it, "a tiny farm in the absolute middle of nowhere" in his native Northern Ireland, with the goal of growing the crop-monitoring tech startup he founded.

It looks like McElhone's big move is beginning to pay off: His company, CropSafe, announced a $3 million seed funding round on Tuesday that will help it develop and scale its remote crop-monitoring capabilities for farmers. Venture firm Elefund led the round and was joined by investors Foundation Capital, Global Founders Capital, V1.VC and Great Oaks Capital, as well as angel investors Cory Levy, Josh Browder and Charlie Songhurst. The capital will go toward growing CropSafe's six-person engineering team and building up its new U.S. headquarters in Santa Monica.
The nascent agtech company began in 2019 as a project between McElhone and his co-founder and high school classmate, Micheál McLaughlin. Growing up in the Northern Irish countryside, the pair developed an interest in technology, which led to ideas about how such technology could aid the agricultural communities they were raised around.
"We noticed that there was a lot of really new, cool technology coming into the farming market at the time," McElhone told dot.LA. "But every single farmer in our area hadn't a clue how to get started with all this new fancy technology, because they would have to go to training sessions or learn how satellite imagery from NASA works. And farmers—their job is to farm, not to interpret data."
The first version of CropSafe's software aimed to bridge that gap. At its core, the platform is an interpretation engine that scrapes and parses through troves of weather data and satellite imagery to find the information that farmers need to grow and harvest more effectively. "CropSafe did that work for you and spots useful nuggets like, 'Hey, there's blight in field no. 14; here's the exact location and what you need to do next,'" McElhone explained.
But the project, which began simply as a tool for friends and family in Northern Ireland, started drawing attention from users around the world; to the founders' surprise, people began offering to pay for the service. "That was kind of a turning point—realizing it wasn't just our 200 people that wanted to use it," McElhone said. So he packed his bags and moved to Southern California at the start of this year to try to build out the software in one of agtech's hottest markets.
McElhone and McLaughlin now believe there's a better way forward that would position CropSafe as more akin to a fintech platform for farmers: Because the software collects so much data on farms, it can offer insights into removing bottlenecks that farmers could leverage to secure crucial financing for equipment and other needs.
"If a farm is leasing three combines this year, with the data we have on that farm [and its] crops, we might be able to say: 'Hey, if you lease an additional combine this year, we know that you will produce so-and-so additional yield and produce $25,000,'" according to McElhone. In an ideal scenario, CropSafe could allow the financing for that combine to be approved instantly on the strength of the data on its platform; the farmer clicks a button on the app, and the combine gets delivered the next day.
So far, McElhone is tight-lipped about partnerships in this area of its business, but said announcements should be coming this summer. The company is also considering offering farmers insights into the best times and places to sell crops, with CropSafe taking a small cut of revenues for the service. (The idea is that farmers would only pay when they see increased sales from using CropSafe's insights, McElhone said.)
But the move to Santa Monica has already proven fertile for the company, which is planning to announce partnerships with other agtech companies that would allow CropSafe to act more as an operating system—one connecting autonomous tractors, weathers sensors, and other "internet of things" technologies to ensure better, more sustainable crops. With local startups like Future Acres and Abundant Robotics already operating in the space, CropSafe seems poised to benefit from Southern California's position as a hub for agtech in the U.S.
Courtesy of Wavemaker Labs
As part of its effort to "disrupt" the food industry supply chain, Santa-Monica based automation incubator Wavemaker Labs has added—and revived—a new piece of technology that promises to change the game for apple orchards.
In October, Wavemaker acquired the intellectual property behind agtech startup Abundant Robotics' autonomous apple-picking technology. Wavemaker is now relaunching the technology under the name Abundant Robots and taking aim at a major segment of the agriculture industry—one that generates around $5 billion annually for American apple farmers, according to the U.S. Department of Agriculture.
Hayward, Calif.-based Abundant went under last year, citing difficulties "develop[ing] the market traction necessary to support its business during the pandemic." Despite that failure, Wavemaker Labs founder and CEO Buck Jordan was convinced that the technology behind Abundant was solid, even if the startup's execution ultimately failed.
"COVID essentially just killed their harvest season and killed the progress they needed to make in order to get the next round of financing," Jordan told dot.LA. "[Abundant] kind of had to invent everything from scratch, and they've done a really great job. But there's a lot of [technology] that's cheaper off the shelf that can be used and swapped in."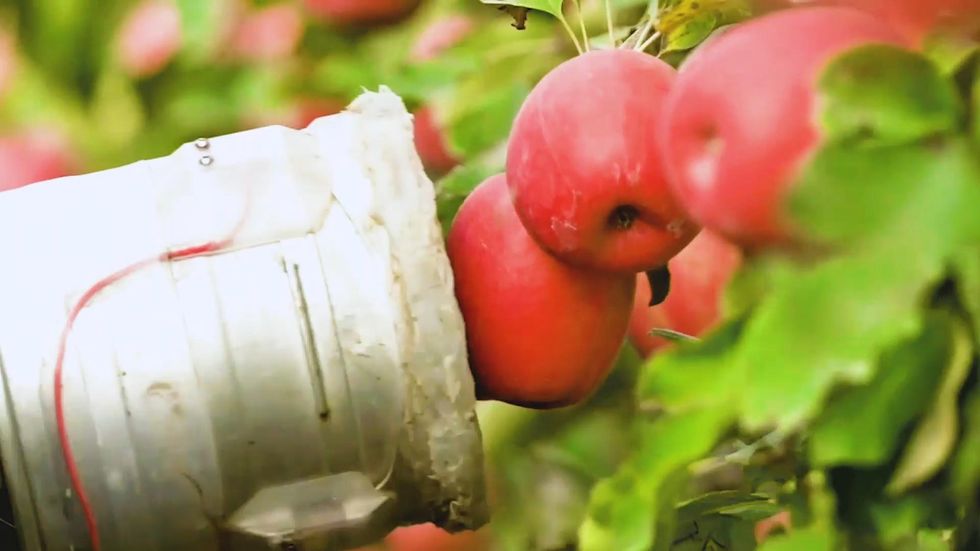 Abundant Robots' automated apple-picking machine grabs an apple.Courtesy of Wavemaker Labs
Jordan, who is fond of statistics, notes that around 87 million metric tons of apples are produced globally each year—making it "far and away, in terms of tree fruit, the biggest category that there is." He adds that harvesting labor accounts for roughly two-thirds of the cost that consumers pay for an apple at the grocery store, with farming costs only projected to grow in the coming years.
This is where Wavemaker sees the opportunity for Abundant Robots. The IP it acquired essentially constitutes a vacuum-suction apple-harvesting system that operates in tandem with AI-backed image recognition software. In other words, the robot can eye an apple tree and suck the ripe apples right off the branch.
The delicate nature of the suction technology was a key selling point for Wavemaker. "[With] apples, you've got to be really ginger with them," Jordan said. "If you bruise an apple, the value of that particular apple goes down—and now it's applesauce instead of being sold in Whole Foods."
Abundant Robots is now looking to raise $20 million via crowdfunding to improve on its existing prototype. If it hits its goals, the next iteration of the machine should cost under $100,000 to produce and be able to pick an apple every one-to-1.5 seconds. That's likely quicker than even the fastest human pickers, according to Jordan—and of course, the machine never gets tired.
Abundant's technology may be good news if you're an apple grower, but probably not if you're an apple picker. Aviva Chomsky, a professor at Salem State University in Massachusetts who studies immigration and migrant labor in the U.S., believes that automation will likely exacerbate power imbalances between agricultural workers and their employers.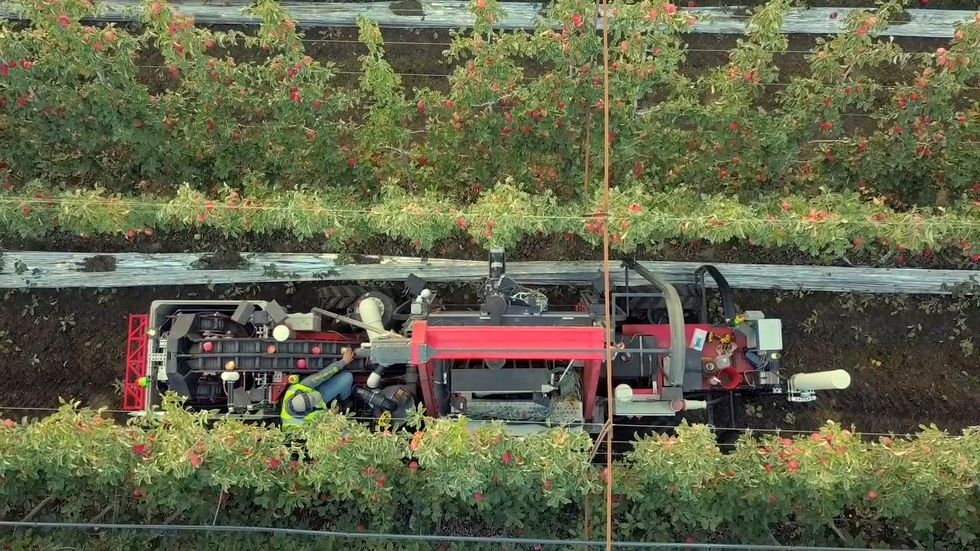 An aerial view of Abundant Robots' apple-picking technology.Courtesy of Wavemaker Labs
"In an ideal socio-economic system, technologies could be used for the benefit of the many—but in our agricultural system, technologies are generally used for the benefit of the few and to the detriment of the many," Chomsky told dot.LA.
While Wavemaker and others in the autonomous agriculture space are positioning their platforms as solutions to an ongoing labor shortage, labor advocates say their technologies could prove disastrous for America's roughly 2.5 million farm workers and its rural farming communities.
"There is what I perceive to be a very insincere narrative—or perhaps more graciously, an incomplete narrative—about what's really happening," according to Erik Nicholson, a consultant and former national vice president of the United Farm Workers labor union. "That, to me, is about as sincere as saying Facebook is about connecting friends and family."
Like Facebook, Nicholson thinks much of the actual value in technology like Abundant Robots' machines will come from data collection. As tech companies are able to put more intelligent machinery on farms, they'll be able to collect data on elements such as soil moisture, crop productivity and temperature.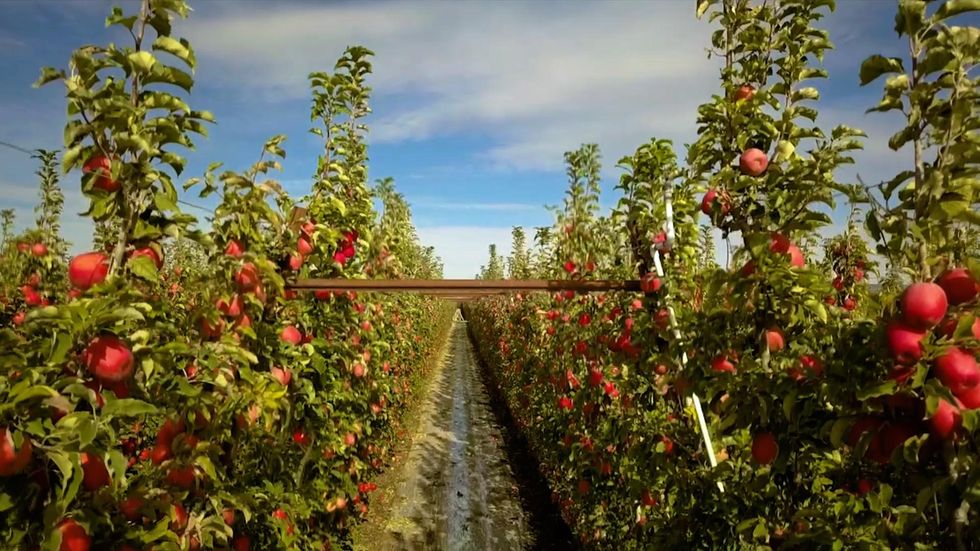 About 87 million metric tons of apples are produced globally each year.Courtesy of Wavemaker Labs
How tech companies choose to leverage that data remains to be seen. They could provide farmers with insights into how to grow more crops in a more efficient and sustainable manner. Nicholson, however, expects that the trend toward automation will come at a cost to farmers.
"Whoever writes the algorithms and has access to the data has tremendous power," he said. "Do we want to just hand that over to the VCs in Silicon Valley and say they're going to make the determinations about what's growing, how and when?"
Critics agree that there's no easy solution that simultaneously keeps food prices low, saves growers from going bankrupt and pays farmworkers a living wage. Yet as automotion promises to upend the agriculture industry's status quo, they argue that farm workers at least deserve a seat at the table as billions in investment capital pour into the industry.
Otherwise, Nicholson said he fears that "we're going to see an ongoing extraction of wealth into the hands of investors—who largely do not live in [farming communities like] Mabton, Wash. or Delano, Calif."