future acres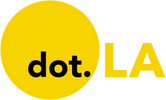 Get in the KNOW
on LA Startups & Tech
X
future acres
Courtesy of CropSafe.
This January, John McElhone moved to Santa Monica from, as he described it, "a tiny farm in the absolute middle of nowhere" in his native Northern Ireland, with the goal of growing the crop-monitoring tech startup he founded.

It looks like McElhone's big move is beginning to pay off: His company, CropSafe, announced a $3 million seed funding round on Tuesday that will help it develop and scale its remote crop-monitoring capabilities for farmers. Venture firm Elefund led the round and was joined by investors Foundation Capital, Global Founders Capital, V1.VC and Great Oaks Capital, as well as angel investors Cory Levy, Josh Browder and Charlie Songhurst. The capital will go toward growing CropSafe's six-person engineering team and building up its new U.S. headquarters in Santa Monica.
The nascent agtech company began in 2019 as a project between McElhone and his co-founder and high school classmate, Micheál McLaughlin. Growing up in the Northern Irish countryside, the pair developed an interest in technology, which led to ideas about how such technology could aid the agricultural communities they were raised around.
"We noticed that there was a lot of really new, cool technology coming into the farming market at the time," McElhone told dot.LA. "But every single farmer in our area hadn't a clue how to get started with all this new fancy technology, because they would have to go to training sessions or learn how satellite imagery from NASA works. And farmers—their job is to farm, not to interpret data."
The first version of CropSafe's software aimed to bridge that gap. At its core, the platform is an interpretation engine that scrapes and parses through troves of weather data and satellite imagery to find the information that farmers need to grow and harvest more effectively. "CropSafe did that work for you and spots useful nuggets like, 'Hey, there's blight in field no. 14; here's the exact location and what you need to do next,'" McElhone explained.
But the project, which began simply as a tool for friends and family in Northern Ireland, started drawing attention from users around the world; to the founders' surprise, people began offering to pay for the service. "That was kind of a turning point—realizing it wasn't just our 200 people that wanted to use it," McElhone said. So he packed his bags and moved to Southern California at the start of this year to try to build out the software in one of agtech's hottest markets.
McElhone and McLaughlin now believe there's a better way forward that would position CropSafe as more akin to a fintech platform for farmers: Because the software collects so much data on farms, it can offer insights into removing bottlenecks that farmers could leverage to secure crucial financing for equipment and other needs.
"If a farm is leasing three combines this year, with the data we have on that farm [and its] crops, we might be able to say: 'Hey, if you lease an additional combine this year, we know that you will produce so-and-so additional yield and produce $25,000,'" according to McElhone. In an ideal scenario, CropSafe could allow the financing for that combine to be approved instantly on the strength of the data on its platform; the farmer clicks a button on the app, and the combine gets delivered the next day.
So far, McElhone is tight-lipped about partnerships in this area of its business, but said announcements should be coming this summer. The company is also considering offering farmers insights into the best times and places to sell crops, with CropSafe taking a small cut of revenues for the service. (The idea is that farmers would only pay when they see increased sales from using CropSafe's insights, McElhone said.)
But the move to Santa Monica has already proven fertile for the company, which is planning to announce partnerships with other agtech companies that would allow CropSafe to act more as an operating system—one connecting autonomous tractors, weathers sensors, and other "internet of things" technologies to ensure better, more sustainable crops. With local startups like Future Acres and Abundant Robotics already operating in the space, CropSafe seems poised to benefit from Southern California's position as a hub for agtech in the U.S.
Related Articles Around the Web
Santa Monica-based Future Acres makes a single robot—a 4-wheeled autonomous carrier aptly named "Carry"— that aims to help farm workers picking grapes in the dangerously hot fields of California.

Until now, the company has had a few partnerships with small-scale farms, but this week the agriculture robotics company struck a deal with seed developer Sun World International that could take their robot to fruit carriers around the world.
Sun World licenses their patented plant genetics to 2,000 different growers farming across 55,000 acres in 16 countries. The terms of the agreement weren't disclosed but the deal with Bakersfield-based Sun World effectively provides Future Acres with a distributor to 2,000 growers and a customer for the data the robots are collecting. It also gives them access to Sun World's research and development facilities.
"This is massive for us, in terms of what it means for the growth of our company," said Future Acres CEO Suma Reddy. "We think it's a $144 million commercialization value just with this one partnership."
In some ways, it was only a matter of time before automation that is sweeping other industries arrived on farms. The idea behind Carry is for humans to pick grapes and load them into a "smart wheelbarrow" until the cargo reaches 150lbs. Once that happens, the wheelbarrow pings the Carry bot to drive out to its location; from there the goods can be offloaded onto the robot for further transport.
In the background, a third piece of tech, known as the scheduler, is coordinating the movements of the robots and recording information about how many grapes are being picked and where.
Future Acres designed their new robot, Carry, to lug boxes of produce from the fields to the sorting departments.
It might seem simple, but Reddy says a fleet of six Carry robots can increase production efficiency by 30 to 40%.
"Many farmworkers spend 30% of their time and energy transporting crops by wheelbarrow," she said. "When you have a 30 to 40% efficiency gains, what that means in real terms is more boxes picked. That could be up to $81,000 [per year] if you're using a fleet of six of our Carry systems."
The robots eliminate worker travel time on the field and frees them up to pick more fruit (rather than carrying the fruit around).
This fall, especially in California, a shortage of workers has farm owners worrying that they won't be able to harvest all their grapes. The shortage mirrors nationwide trends: The average age of a farmworker has risen to 42, summers are getting hotter and more brutal to work in, and the agriculture industry is failing to attract young people.
Nobody, in other words, is advocating for having fewer farmworkers, Reddy says. "The conversation doesn't tend to be around the inefficiency of workers," she said.
In addition to providing some much-needed help around the farm, Futures Acres also wants to sell the quantitative data it collects back to farmers. Reddy envisions a future in which robots are continually monitoring conditions around the farm.
"We can start to capture data on plant health quality. Are there diseases? We can start doing things like environmental sensing. Can we provide information to them that allows them to better manage their resources?" she said.
Data gleaned from the smart wheelbarrow could show where the most crops are being harvested and when, potentially offering a look at which areas of the farm are the most productive.
The eventual goal is to offer the robots and the analytics data together as a sort of "robotics as a service" platform. Exactly how the pricing will work is still being decided. For now, the company is selling each robot for $10,000 to $15,000 or a fleet of six for $70,000 to $75,000.
If all goes well, they may expand into other fruits beyond grapes and even look into a way to autonomously grow and harvest produce as well.
Robots could soon take on the tasks of farmworkers harvesting the nation's food.
Santa Monica-based Future Acres, an agriculture tech startup, unveiled its first prototype on Tuesday — a robot named Carry that helps farmers transport crops.
Carry won't replace human employees that pick crops. Rather, the remote-operated machine will follow workers and take what they collect back to a sorting facility, speeding up operations in a labor-intensive industry. Since 2017, the team has been quietly busy testing the AI-powered machine that can transport up to 500 pounds of produce in virtually any weather condition.
The model unveiled Tuesday is a beta version of the robot. A spokesperson said a Carry 2.0 will launch in the next couple months for commercial purchase. It's designed for small- to medium-sized farms across the country.
The news comes as the company launches a crowdfunding campaign for $3 million. It's already backed by Wavemaker Partners, a Los Angeles firm that also operates the robots and automation-centered venture studio Wavemaker Labs.
Future Acres designed their new robot, Carry, to lug boxes of produce from the fields to the sorting departments.
The Food And Agricultural Policy Research Institute estimates farm income will drop 12% in 2021 while product costs climb - largely due to the cost of labor. California is the nation's largest produce producer and relies heavily on immigrant labor. Any large-scale introduction of robots on farms could change big agriculture, much in the same way robots altered car factories.

The company says adding just one robot can increase efficiency by 30%. And it pays itself off in just 80 days.
As the agricultural industry battles financial and environmental challenges, CEO Suma Reddy says her tech will ease the physical loads that slow down many farmers. "Back pain, twisted ankles and shoulder injuries no longer need to be the normal," Reddy said in a statement.
The robotics startup also says down the line it'll turn to other tech-driven solutions to measure pesticide use and crop health and track trends like food waste.
From Your Site Articles
Related Articles Around the Web