mayor eric garcetti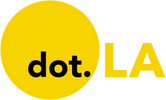 Get in the KNOW
on LA Startups & Tech
X
mayor eric garcetti
Archer
"Our partnership with the City of Los Angeles will be one of our major milestones in bringing quick, safe, affordable everyday flight to dense urban locations," said Adam Goldstein, co-founder and co-CEO of Archer, in the company's announcement.
The move comes after Archer announced a deal earlier this month that capitalizes on two of the hottest investments of the moment: blank check companies and electric vehicles.
The SPAC valued Archer at a rich $3.8 billion and included United Airlines among the investors.
The carrier also agreed to acquire a fleet of up to 200 aircraft, along with Mesa Airlines.
"Archer's commitment to launch their first eVTOL [electric vertical takeoff and landing] aircraft in one of United's hubs means our customers are another step closer to reducing their carbon footprint at every stage of their journey, before they even take their seat," said Michael Leskinen, vice president of corporate development and investor relations at United Airlines, in a prepared statement.
There are still a slew of regulatory and technology issues to work out but the industry is advancing quickly. The autonomous urban aircraft market could be worth $1.5 trillion by 2040, according to Morgan Stanley.
From Your Site Articles
Related Articles Around the Web
Los Angeles residents could be receiving their Postmates order or prescription drugs from CVS via drone as soon as 2023, under a new initiative introduced Wednesday by the city's Mayor Eric Garcetti.

"Los Angeles is where we turn today's ideas into tomorrow's reality — a place where a barrier-breaking concept like urban air mobility can truly get off the ground," Garcetti said in a statement. "The Urban Air Mobility Partnership will make our city a force for cleaner skies, safer transportation, expanded prosperity, and stunning innovation and provide a template for how other local governments can take this new technology to even greater heights."
The one-year partnership is funded by Hyundai Urban Air Mobility, Urban Movement Labs and Estolano Advisors. The aim is to come up with policies to regulate delivery drones and start to plan for a "vertiport" to access urban air mobility aircraft.
The initiative is hiring an "Urban Air Mobility Fellow" who will be tasked with devising a public engagement strategy around urban air mobility.
"I'm really excited about the potential there," said Lilly Shoup, Interim Executive Director of Urban Movement Labs, a public-private nonprofit partnership launched by Garcetti last year that is trying to turbocharge transportation innovation across the city.
Urban Movement Labs is also sponsoring a testing center at Warner Center where Kiwibot, a San Jose startup, is testing the use of robots to deliver goods on city sidewalks. After a successful rollout at the University of California, Berkeley, the company is preparing to make a much bigger push in L.A. next year.
"L.A. is going to be our most important city next year," said Kiwibot CEO and founder Felipe Chavez.
Robots on the ground are much closer than drones to becoming a viable option for Angelenos, but Amazon and others have been working for years on ways to deliver goods via air.
Earlier this year, the Federal Aviation Administration designated Amazon Prime Air an "air carrier," which allows the company to begin testing commercial deliveries in the U.S.
Ringo Chiu/ Shutterstock
Ahead of the Thanksgiving holiday, county health officials and private labs are ramping up COVID-19 testing capacity as people anxious to visit family flock to centers and cases rise.
Los Angeles County has recently added some 6,000 appointments to testing locations across the region and expanded testing hours. This week, LAX started offering COVID tests to fliers for $150, just ahead of what is normally one of the busiest travel seasons.
It comes as coronavirus cases have surged back to alarming levels and demand for testing rises. Wait times at county testing stations are now running 10 to 20 minutes, and they could grow in the weekend leading up to Thanksgiving as more seek testing.
Experts warn that a test doesn't guarantee that travelers won't bring the virus to Thanksgiving dinner.
"There isn't a testing strategy that makes Thanksgiving 'safe'," said Omai Garner, director of clinical microbiology at UCLA, who oversees testing for UCLA Health. "Thanksgiving should only be celebrated within households that have been pods through the pandemic."
The rise in cases led Gov. Gavin Newsom on Thursday to impose a "limited stay-at-home order" between 10 p.m. and 5 a.m for a month starting Saturday.
Still, as coronavirus cases swell across the country, lines at testing centers are getting longer. And private labs are preparing for the holiday season.
Curative Inc., which has administered two million tests in L.A., saw a 35% increase in testing this week. In that time alone, the startup ran 25,000 COVID tests. And other labs are opening up more sites.
Spokesman Ken Sanderman said the company is gearing up for more by expanding hours of operation at some testing sites including Dodger Stadium. That location will stay open 8 a.m. to 8 p.m.
"We are anticipating a surge in patients coming to get tested through the rest of the year with the holiday seasons and rates rising, and have prepared in anticipation," Sanderman said.
Other labs, like Santa Monica-based Quantgene, are opening new test sites almost weekly. The startup that once supplied mostly production studios opened its second walk-in site — this one in Culver City — on Tuesday.
Spokeswoman Rachel Strohmeyer said the company is looking into opening more locations in East L.A. More clients are scheduling appointments to get nasal swab tests before travel, a trend "we only expect to continue," she said.
This week, the CDC warned Americans against traveling for Thanksgiving and urged them to celebrate at home instead. California has sent more counties back into the most restrictive category in the state's reopening scheme. Over 94% of the state's population rests in that purple tier, including L.A. County.
The county is strongly encouraging residents to "not use testing as a permission slip to engage in unsafe activities," according to an emailed statement from the L.A. County Office of Emergency Management.