covid test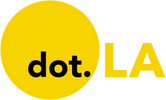 Get in the KNOW
on LA Startups & Tech
X
covid test
Meet the 25-Year-Old Behind LA's Plan to Test Every Resident for COVID-19
In another blow for a region crippled by a surge in omicron variant cases, the county's partner in the program, Temple City-based biotech firm Fulgent Genetics, said it will not accept new orders for PCR testing kits until Jan. 12, citing a backlog in processing them. The delay comes after holiday season travel spurred a huge rise in demand for tests, leading to shortages and creating long wait times at testing centers.
The sudden demand has slowed labs' ability to process PCR tests from California residents within two days, when the data is most useful for individuals and public health experts to slow the spread of the virus. According to state data, the number of PCR tests turned around in one day between Dec. 19 and 25 was 78%—7% lower than the previous week.
"There is a limit for testing for people who need it, which would be people at risk for complications or who have symptoms," Jeff Klausner, an infectious disease expert and member of the state's coronavirus testing task force, told dot.LA. "Unfortunately the 'worried well' are consuming a lot of testing resources."
Klausner's sentiment—that PCR tests should be reserved for high-risk groups and those who are symptomatic—is indicative of a gradual change in public health messaging around the pandemic. Officials who previously were highly cautious, encouraging people to stay indoors and get tested frequently, have since shortened quarantine guidelines while still urging people to wear masks and get vaccinated.
That evolution in messaging comes despite California having scaled up its testing infrastructure and on-boarded over 100 commercial, medical, and state-run labs to process hundreds of thousands of PCR swabs per day. Among L.A. County residents aged 12 and over, 85% have received at least one dose of a COVID-19 vaccine. Meanwhile, face coverings remain mandated in most public settings.
Reliance on Rapid Tests
The state's testing shortage comes as the Biden administration ramps up its plan to send 500 million free, at-home rapid tests to U.S. residents beginning this month, with the goal of alleviating the burden on PCR testing facilities.
But the more unreliable rapid tests may pose their own issues amid the emergence of the omicron variant. Though scientists have identified roughly a dozen COVID variants, omicron is particularly notable in that it has at least 32 mutations and, though not as deadly, is far more transmissible.
"[The virus] becomes more infectious because that's what a virus wants to do," said Rita Burke, an assistant professor of clinical preventive medicine at USC's Keck School of Medicine. "Once it infects as many people as possible, it doesn't want to kill them because then it stops its own cycle."
Rapid tests work by taking a sequence of the virus and matching it to the sequence found in a saliva or nasal swab sample. The significant mutations in the omicron variant make it harder for those rapid tests to test for the virus in the early days of an infection.
"When the variant comes out, if people are using tests designed for a different variant, then [the tests] won't be able to detect it," said Eleazar Eskin, a computer scientist and geneticist at UCLA who helped develop the SwabSeq COVID-19 test. "But it's only a kind of a short-term problem, because the newer versions of any test will take that into account."
Klausner, the member of the state's coronavirus testing task force, said it's time to abandon overcautious messaging and to instead save PCR tests for high-risk groups, the people who interact with them, and those who are symptomatic. Public health strategies have traditionally relied on identifying high-risk groups and creating targeted interventions.
"It's critical when there's a new context, such as a new virus or when there's a lot of people who are immune, that we change the strategy," he said. "To do the same strategy over and over again and expecting new results, that's a sign of insanity."
LA County Drops Curative COVID Test After FDA Alert on Accuracy
Los Angeles County is sending out free at-home COVID-19 tests as it tries to keep up with a surge in cases that are overwhelming test sites and leaving pharmacy shelves empty.
The county's Department of Public Health announced over the weekend that all residents are eligible to receive free at-home PCR tests from Temple City-based Fulgent Genetics, in an effort to encourage testing and prevent the highly transmissible virus from spreading even further.
The county reported a positivity rate of more than 20% among those tested for COVID-19, with 1,628 people hospitalized with the virus. L.A. County Public Health Director Barbara Ferrer said the county was bracing for an increase in hospitalizations and deaths, as those typically lag weeks behind case numbers.
Public health officials hope the free tests will ease long lines at PCR testing sites and alleviate the costs of at-home rapid testing kits. Some kits can cost up to $40 online or at drug stores, if they are even available.
"You have this perfect storm where we now have this [omicron] variant that we know is more infectious but not as lethal," said Rita Burke, a professor of preventive medicine at USC. "So we're not seeing as many people die from it, which is a good thing, but we are seeing more people get infected with it. And so the key for that is the testing."
But the initiative will leave many waiting as many as four days for a test result. The county's PCR tests are mailed to residents within one to two days of an order, while the results will take another one to two days after they're mailed back.
Two years into the pandemic, Los Angeles County is struggling to maintain proper testing infrastructure as demand rises exponentially amid the spread of the omicron variant. Many labs are struggling to turn around test results within a two-day span, when they are most useful for individuals and public health officials to track and slow the spread of the virus, according to infectious disease expert Jeff Klausner.
While universities including UCLA and Stanford have recently shuttered in-person classes for the first two weeks of the winter quarter, LAUSD schools remain open. Though the Department of Public Health is rolling out 1.4 million over-the-counter testing kits to schools across the county, it's unclear how efficacious these efforts will be given the rampant spread of the virus.
"I think a lot of people in health care are concerned that we will continue to see other mutations in the virus and then there will be other variants," said Kristen Choi, a professor at the UCLA school of public health.
From Your Site Articles
Related Articles Around the Web
Ringo Chiu/ Shutterstock
Ahead of the Thanksgiving holiday, county health officials and private labs are ramping up COVID-19 testing capacity as people anxious to visit family flock to centers and cases rise.
Los Angeles County has recently added some 6,000 appointments to testing locations across the region and expanded testing hours. This week, LAX started offering COVID tests to fliers for $150, just ahead of what is normally one of the busiest travel seasons.
It comes as coronavirus cases have surged back to alarming levels and demand for testing rises. Wait times at county testing stations are now running 10 to 20 minutes, and they could grow in the weekend leading up to Thanksgiving as more seek testing.
Experts warn that a test doesn't guarantee that travelers won't bring the virus to Thanksgiving dinner.
"There isn't a testing strategy that makes Thanksgiving 'safe'," said Omai Garner, director of clinical microbiology at UCLA, who oversees testing for UCLA Health. "Thanksgiving should only be celebrated within households that have been pods through the pandemic."
The rise in cases led Gov. Gavin Newsom on Thursday to impose a "limited stay-at-home order" between 10 p.m. and 5 a.m for a month starting Saturday.
Still, as coronavirus cases swell across the country, lines at testing centers are getting longer. And private labs are preparing for the holiday season.
Curative Inc., which has administered two million tests in L.A., saw a 35% increase in testing this week. In that time alone, the startup ran 25,000 COVID tests. And other labs are opening up more sites.
Spokesman Ken Sanderman said the company is gearing up for more by expanding hours of operation at some testing sites including Dodger Stadium. That location will stay open 8 a.m. to 8 p.m.
"We are anticipating a surge in patients coming to get tested through the rest of the year with the holiday seasons and rates rising, and have prepared in anticipation," Sanderman said.
Other labs, like Santa Monica-based Quantgene, are opening new test sites almost weekly. The startup that once supplied mostly production studios opened its second walk-in site — this one in Culver City — on Tuesday.
Spokeswoman Rachel Strohmeyer said the company is looking into opening more locations in East L.A. More clients are scheduling appointments to get nasal swab tests before travel, a trend "we only expect to continue," she said.
This week, the CDC warned Americans against traveling for Thanksgiving and urged them to celebrate at home instead. California has sent more counties back into the most restrictive category in the state's reopening scheme. Over 94% of the state's population rests in that purple tier, including L.A. County.
The county is strongly encouraging residents to "not use testing as a permission slip to engage in unsafe activities," according to an emailed statement from the L.A. County Office of Emergency Management.