los angeles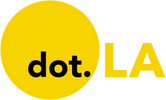 Get in the KNOW
on LA Startups & Tech
X
los angeles
Dodger Stadium will become a vaccination site by the end of the week, as Los Angeles officials close the nation's largest testing operations Monday.

City and county officials hope as many as 12,000 people will be vaccinated each day at the site as the effort to vaccinate Americans ramps up.
So far, vaccinations across the state have been distributed in phases to individuals in the top tier, which include health workers and those in nursing homes. Los Angeles officials have not clarified when residents in lower tiers will become eligible. But in New York, this week the governor began giving frontline workers including teachers, mass transit workers and older residents access to the vaccine.
According to the county website, 33.6% of all received vaccines have been used for a first dose. California Gov. Gavin Newsom last week said the state would work to accelerate vaccination efforts.
A spokesperson for Curative, Pasqualle Gianni said Monday morning the company had been contracted to administer the testing at Dodger Stadium, but later that afternoon said "Curative does not yet know our role."
The company came under scrutiny in the last week after the FDA released a warning that their COVID tests could carry false negatives. The one-year-old startup run by Fred Turner had a previous contract with the city and state to distribute and administer the Moderna vaccines at skilled nursing centers in Los Angeles County.

"Vaccines are the surest route to defeating this virus and charting a course to recovery, so the City, County, and our entire team are putting our best resources on the field to get Angelenos vaccinated as quickly, safely, and efficiently as possible," Mayor Eric Garcetti said in a statement on Sunday.
The shift in resources in L.A. will lead to a drop in testing capacity, but will triple the number of vaccines available to residents, officials said in Sunday's announcement. The plan also halts COVID-19 testing at the Veterans Affairs Parking Lot 15 near Jackie Robinson Stadium.
Over one million L.A. residents have been tested at Dodger Stadium since it began operations in May of last year. The change will not impact existing testing appointments made for this week.

Free tests will still be offered at eight permanent locations and six mobile sites across L.A. and the city said it's opening additional mobile teams and a site at Pierce College in Woodland Hills.
This story has been updated and corrected to reflect comments from a Curative spokesman regarding their role in administering vaccinations for the city.

Ringo Chiu/ Shutterstock
Ahead of the Thanksgiving holiday, county health officials and private labs are ramping up COVID-19 testing capacity as people anxious to visit family flock to centers and cases rise.
Los Angeles County has recently added some 6,000 appointments to testing locations across the region and expanded testing hours. This week, LAX started offering COVID tests to fliers for $150, just ahead of what is normally one of the busiest travel seasons.
It comes as coronavirus cases have surged back to alarming levels and demand for testing rises. Wait times at county testing stations are now running 10 to 20 minutes, and they could grow in the weekend leading up to Thanksgiving as more seek testing.
Experts warn that a test doesn't guarantee that travelers won't bring the virus to Thanksgiving dinner.
"There isn't a testing strategy that makes Thanksgiving 'safe'," said Omai Garner, director of clinical microbiology at UCLA, who oversees testing for UCLA Health. "Thanksgiving should only be celebrated within households that have been pods through the pandemic."
The rise in cases led Gov. Gavin Newsom on Thursday to impose a "limited stay-at-home order" between 10 p.m. and 5 a.m for a month starting Saturday.
Still, as coronavirus cases swell across the country, lines at testing centers are getting longer. And private labs are preparing for the holiday season.
Curative Inc., which has administered two million tests in L.A., saw a 35% increase in testing this week. In that time alone, the startup ran 25,000 COVID tests. And other labs are opening up more sites.
Spokesman Ken Sanderman said the company is gearing up for more by expanding hours of operation at some testing sites including Dodger Stadium. That location will stay open 8 a.m. to 8 p.m.
"We are anticipating a surge in patients coming to get tested through the rest of the year with the holiday seasons and rates rising, and have prepared in anticipation," Sanderman said.
Other labs, like Santa Monica-based Quantgene, are opening new test sites almost weekly. The startup that once supplied mostly production studios opened its second walk-in site — this one in Culver City — on Tuesday.
Spokeswoman Rachel Strohmeyer said the company is looking into opening more locations in East L.A. More clients are scheduling appointments to get nasal swab tests before travel, a trend "we only expect to continue," she said.
This week, the CDC warned Americans against traveling for Thanksgiving and urged them to celebrate at home instead. California has sent more counties back into the most restrictive category in the state's reopening scheme. Over 94% of the state's population rests in that purple tier, including L.A. County.
The county is strongly encouraging residents to "not use testing as a permission slip to engage in unsafe activities," according to an emailed statement from the L.A. County Office of Emergency Management.
The coronavirus pandemic's emergence has changed the world around us. Conferences have been cancelled, travel has been severely restricted, and working from home has become the norm. But less clear is the scale of the economic impact and how companies should be reacting. Here are the latest headlines regarding how the novel coronavirus is impacting the Los Angeles startup and tech communities. Sign up for our newsletter and follow dot.LA on Twitter for the latest updates.
LA County School Superintendent: All Schools Should Close
As fears about community spread of the novel coronavirus widened, the Los Angeles County Superintendent of Schools Debra Duardo recommended the closing of all schools in the county beginning March 16.
"After much consideration, I am making the recommendation that school closure is the most appropriate step at this point in light of the crisis facing our communities and nation," Duardo said in a statement. "Our focus must be on ensuring the continuity of learning as well as the safety and well-being of students, staff and families."
Duardo heads the Los Angeles County Office of Education, which oversees the county's 80 school districts, approving their budgets and other educational plans. It also operates the Los Angeles County High School for the Arts, International Polytechnic High School and county community schools.
She recommends schools close from March 18-27 as the office continues to monitor the situation. Each district will decide whether to close, but already several had announced closures including the Long Beach and Los Angeles Unified School Districts.
"The COVID-19 pandemic is an unprecedented challenge for public schools," Duardo said. "But I feel confident that the countywide education community can come together to mobilize resources to support our students, staff and families."
1:32 p.m.: Santa Monica Apple Employee Tests Positive for COVID-19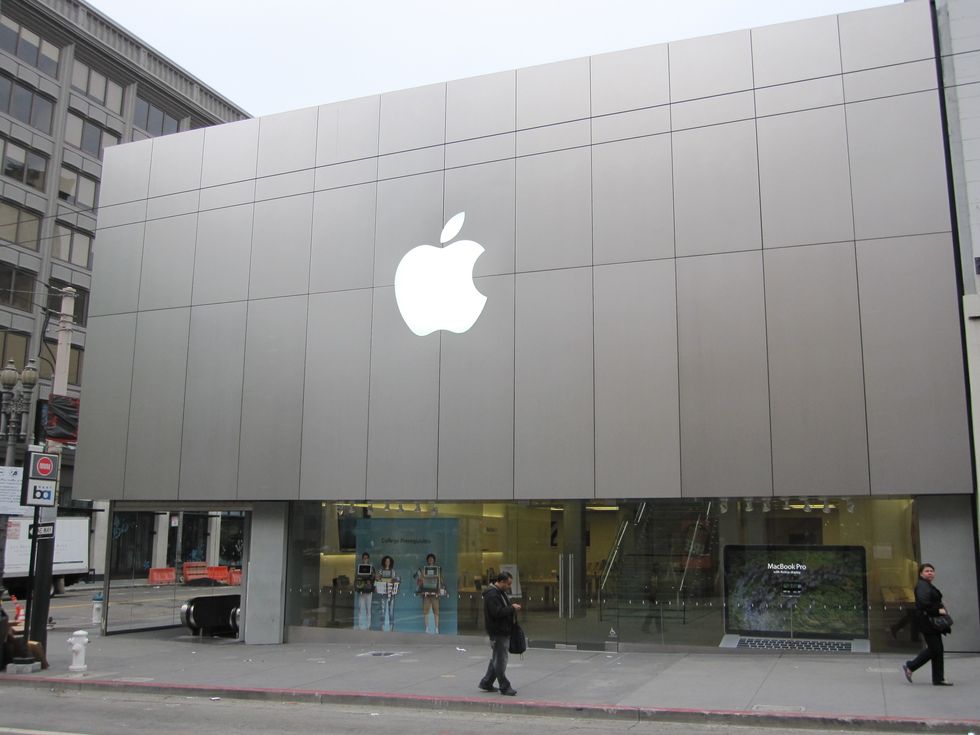 An employee at Apple's Third St. Promenade store in Santa Monica tested positive for COVID-19 late yesterday, the Curpentino-based company said in a statement on Friday. The employee was on leave since March 2 taking care of a relative. In response, Apple deep-cleaned the store Thursday night.
Globally the company says it has increased deep cleaning protocols and tried to reduce the number of people in the store by canceling its "Today at Apple" sessions. It has also created more space at Genius bars.
---
The tech giant also announced that it would make its annual World Wide Developers Conference, which is usually held in San Jose, a virtual event. California's governor has called for the cancellation of gatherings of 250 or more through the end of March.
Read Apple's full statement:
Apple's first priority — now and always — is the health and safety of our employees, customers and the communities we serve. An employee at our Third St. Promenade store in Santa Monica informed us they had tested positive for COVID-19 late yesterday. The employee has not been to the store since taking leave on March 2 to care for a relative.
In consultation with health experts, we've taken a number of steps to protect our teams and customers. All our stores around the world have increased deep cleaning protocols and we have actively reduced customer density in all stores worldwide by cancelling Today at Apple sessions and creating extra space for Genius Bar appointments. As a precaution, we also undertook an additional extensive deep clean overnight before reopening the Third St. Promenade store.
We recognize this is a challenging and ever changing time for our global community and our thoughts are with those around the world personally affected by COVID-19 and the heroic medical professionals and researchers fighting it."
1:15pm: L.A. County Confirms 8 New Cases of COVID-19
There's 40 cases of confirmed coronavirus in Los Angeles County, eight of them are new.
And three of those are likely the result of community transmission, the county's public health director Dr. Barbara Ferrer said during a mid-day news conference.
The number of cases is expected to keep rising in the county.
"It's hard to know how many cases we have, when we for so long have been very limited in our ability to test," she said.

The county is preparing quarantine centers for travelers that may exhibit signs of coronavirus, homeless and others without proper shelter.
On Monday, Ferrer will release more details about the current cases, including the ages of patients and the communities where they stem from.

As the number of cases grow, she said the county may call for "blanket" quarantines of individuals who are in close contact with those that test positive. Right now, the county interviews each of them.
11:26 a.m.: Snap Cancels Partner Summit
cdn.pixabay.com
Snap canceled its in-person Snap Partner Summit that was to be held all day April 2 due to COVID-19 concerns, according to a note sent out Thursday evening to invitees.
The company had initially planned to stream the conference virtually, but then decided against that as well, instead postponing the event for developers, advertisers and creators. Snap has asked its employees to work from home. Read more >>
10:28 a.m.: Six Flags Magic Mountain Closes as SoCal Tourism Takes Another Hit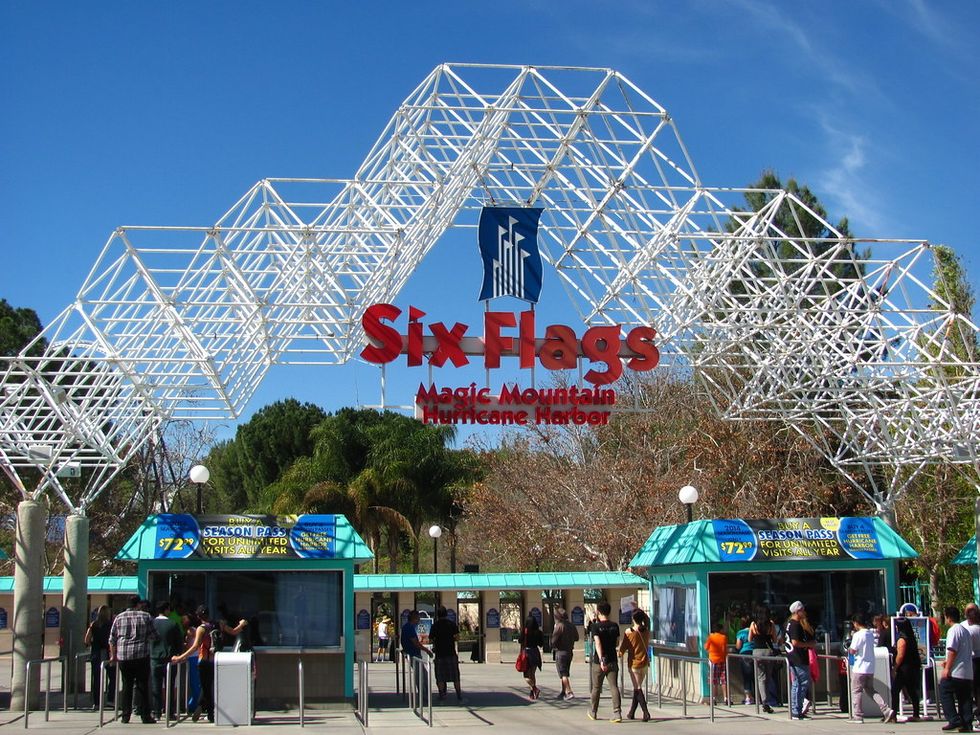 Six Flags Magic Mountain has temporarily suspended operations until the end of March, joining other Souther California theme parks such as Disneyland, Universal Studios, and Knott's Berry Farm making similar moves. "While there have been no reported cases of COVID-19, the safety of our guests and team members is always our highest priority. We will continue to closely monitor these evolving conditions, and will follow the most current guidance from federal, state, and local officials," a statement on Six Flags' website reads.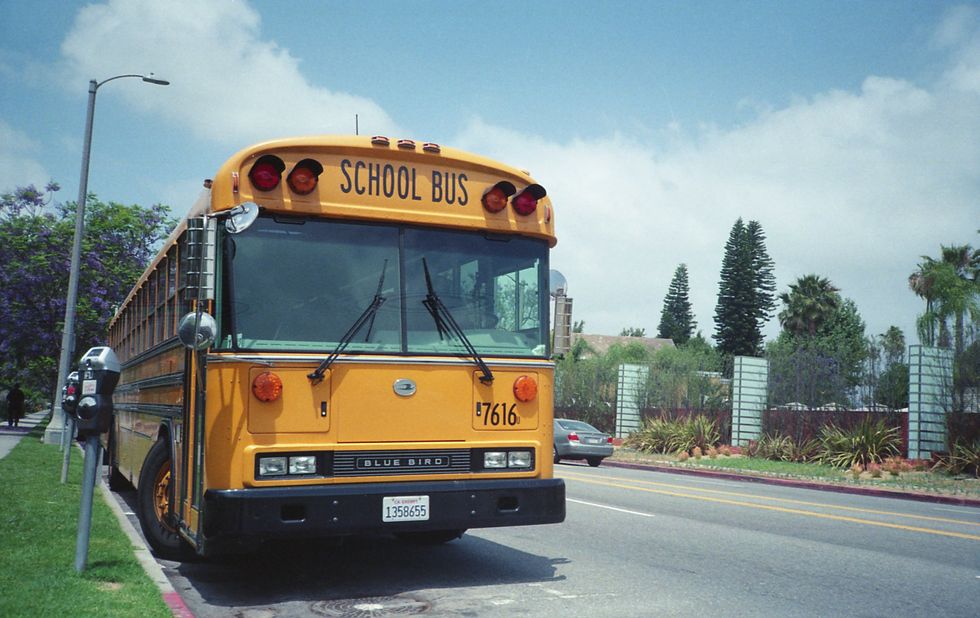 The Los Angeles Unified School District, the nation's second largest, voted on Friday to shut down effective Monday. Administrators said the move was to protect 900 campuses serving more than 670,000 children and adult students. District officials said that they will continue meal programs and offer televised and online lessons in an attempt to help families.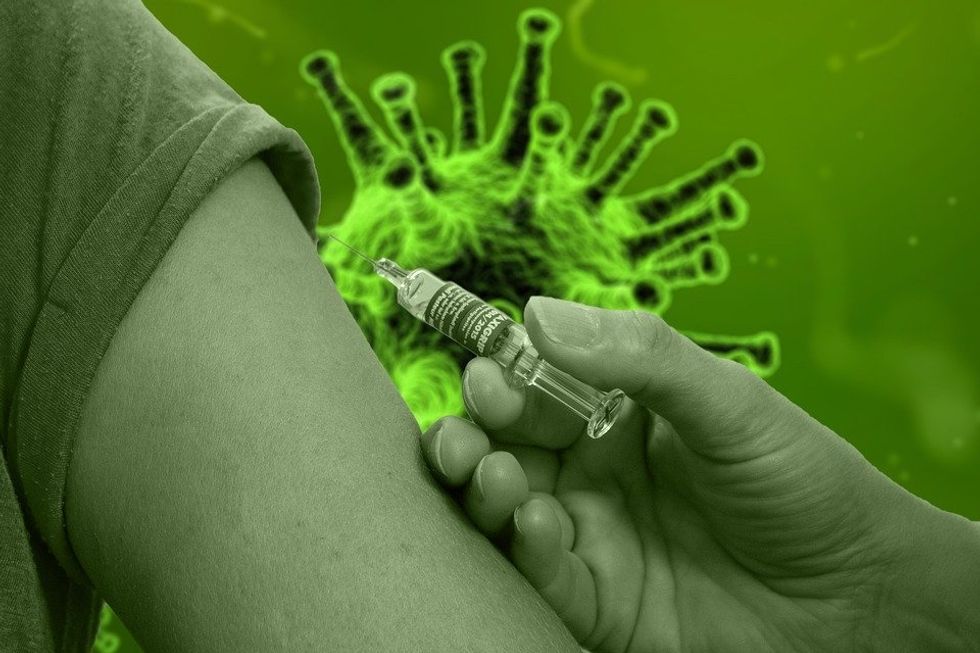 cdn.pixabay.com
The terrifying stories of Italian doctors running low on respirators as COVID-19 patients overwhelmed hospitals inspired Joe Wilson, a partner at bioscience venture capital fund MarsBio, to create a way to quickly fund new coronavirus' vaccines, testing kits and other lifesaving ideas. Over the last week, the fund launched by Soylent Nutrition co-founder and biohacker Rob Rhinehart, has fielded more than a dozen calls and made connections with startups and scientists that have ideas about how to quickly combat the spread of the deadly virus. Read more >>
cdn.pixabay.com
When you're working remotely, more is more. "There's just no downside to over-communication," said Matt Hoffman, a partner and head of talent at the venture capital firm M13. "It's not one size fits all. There are many different organizations. But the one standard is to always communicate more often, more clearly, and more crisply." Read more >>
From Your Site Articles
Related Articles Around the Web