Sashee Chandran made brewing tea as instant as dissolving a heart-shaped tablet into boiling water.
The founder and CEO of Tea Drops calls her product the "bath bomb of tea." With a line of bagless blends like chocolate Earl Grey and pineapple chamomile, Chandran is eying the "legacy-driven industry" she said hasn't changed in years.
"The tea industry is where the coffee industry was 10 or 15 years ago," said Chandran. "You still have these huge, old conglomerates like the Liptons and Bigelows, but there really hasn't been much innovation at all."
On Tuesday, the Downtown Los Angeles-based company closed a $5 million Series A round led by BrandProject, the venture fund behind prepared food delivery service Freshly and cookware brand Our Place.
Chandran was raised in a "tea-centric household" — her mother is Chinese and her father grew up on a tea estate in Sri Lanka — but rarely found time for the ritual during her quick-paced marketing job at eBay.
"You need a lot of props and you need to wait for it to steep," she said. "By the time it's ready, you might have to run to your next meeting."
Tea bags weren't the solution. Chandran said they're typically made from "tea dust" — bland scraps leftover from whole tea leaves — and contain microplastics that seep into your drink.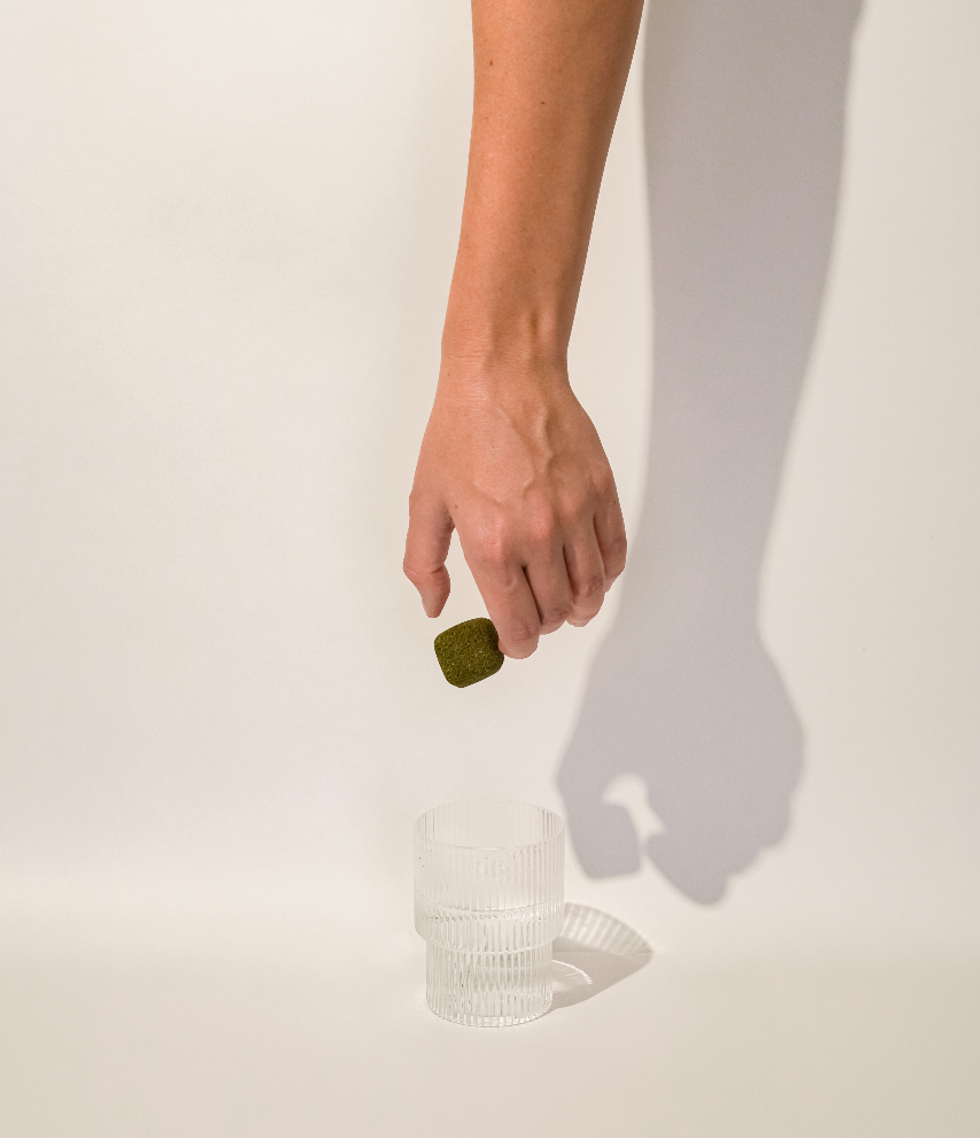 From her kitchen in the Bay Area, Chandran spent weekends and nights after work blending and grinding tea leaves. In 2015, she patented the invention: a dissolvable tea pellet that does away with the bleached white tea bags dominating most of the packaged tea market.
"Tea is the world's most-consumed beverage, next to water," BrandProject founder Andrew Black said in a statement, "and yet the overall category has lacked innovation in both experience as well as packaging."
Loose leaf and bagged tea sales hit over $1.3 billion in May of 2020, a 9.4% jump from the previous year, according to Information Resources Inc. data published by the Beverage Industry . Lipton and Bigelow remain top players in the market.
Chandran sources organic, fair trade tea from farms across Japan, China, India and Sri Lanka, but blends and packages the drops in the United States. They're sold both direct-to-consumer and at national retailers like Costco and Whole Foods. By the end of 2021, she hopes to stock shelves in 2,500 stores and turn a profit.

The company has now raised $8.4 million in VC funding to date. This last round, Chandran said, was especially challenging. She's spent years convincing investors her product is not just a "gimmicky novelty item," but one that consumers have incorporated into their daily routines. Her direct-to-consumer sales remain up 350% year-over-year.
Siddhi Capital, AF Ventures, Cue Ball Capital and Halogen Ventures also contributed to the round.