fika ventures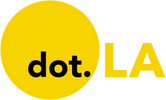 Get in the KNOW
on LA Startups & Tech
X
fika ventures
On this week's episode of the L.A. Venture podcast, meet Fika Ventures co-founder TX Zhuo. Fika is a $77-million seed-stage investment fund managed by Zhuo and his partner Eva Ho. The two created the fund with the intention to foster and give back to their community.
Zhuo has been working as an entrepreneur since he started college. Originally from Singapore, he left his family to attend school in the U.S. While getting his undergraduate degree, Zhuo shared that his father was diagnosed with terminal cancer and only had six months to live. After he passed away, his family was left with an enormous medical debt, and Zhuo stepped up to support his family.
At the age of 20, Zhuo co-founded a startup selling textbooks online, working with Amazon and eBay. After three and a half years, Zhuo and his partner were able to scale the company to an $8 million run rate. They pair sold the company is 2007, and Zhuo used the money to help ease his family's debt and to return to school.
Zhuo went on to get an MBA from Stanford, and continued his work in investing. He was a core member of McKinsey's financial services team, then served as the CFO of Lit Motors — an EV startup. He also worked at the seed-stage venture fund Innovation Endeavors, before co-founding Karlin Ventures in 2012. After four years with Karlin Ventures, he joined forces with Eva Ho to co-found Fika Ventures.
Fika Ventures is currently focusing their investing on the collaboration between security teams (Infosec) and engineers. The fund also highlights the unique opportunities available to investors in L.A., especially those with a fintech or enterprise focus. Zhuo says their team is very collaborative, using blind votes to help decide where their funds will go.
TX shared insight into how he approaches investing, where and when he's willing to bet big on a startup, and what he sees as the future of venture capital. Hear more about his perspective on the relationship between L.A. and Silicon Valley, how he started Fika and his professional badminton career on this week's episode.
TX Zhuo is the co-founder of Fika Ventures.
"Whenever I feel stressed — and this applies to Fika as well — go back to what you've learned. Go back to templates, go back to your playbooks, go back to what was tried and test it." —TX Zhuo
dot.LA Engagement Intern Colleen Tufts contributed to this post.
Want to hear more of L.A. Venture? Listen on Apple Podcasts, Stitcher, Spotify or wherever you get your podcasts.
From Your Site Articles
Related Articles Around the Web
Elementary Robotics, one of Los Angeles' top robotics startups, announced Tuesday it has raised $12.7 million in Series A funding to continue developing and deploying its automation products at scale.
Co-founded in 2017 by Bill Gross of Idealab and Arye Barnehama, a Pomona College dropout and former head of design at Daqri, the company says its mission is to assist people by "automating day-to-day repetitive tasks" but it adds cryptically on its website: "We can't detail too much about the technology because we're still in stealth mode."
"I'm extremely excited to go public with what we're building, continue to support more companies with their quality and traceability needs, and grow the Elementary team to expand and deploy our innovative platform," said Barnehama.
In 2018, Gross described to TechCrunch why he was bullish on the company. "Up until now, robotic actuation was mostly about super rigid, super stiff, super strong, repeatable actuation, mostly for manufacturing. But with the recent advances in computer vision, machine learning, and adaptive learning, now you can have a robot that is gentler, less stiff, but MORE (sic) accurate using vision as your feedback system," Gross wrote in an e-mail. "This is a game-changer, and opens up a new frontier of lower cost, easier to program, easier to use robotics for more mainstream operations."
This latest round was led by Menlo Park's Threshold Ventures (formerly DFJ), an early-stage investor in disruptive technology companies and also had participation from existing investors Fika Ventures, Fathom Capital, Ubiquity Ventures and Toyota AI Ventures.

"Elementary Robotics is one of a handful of 'new wave' intelligent automation companies contending that the application of AI and robotics will enable a novel set of functions that legacy providers are ill-equipped to address," said Mo Islam, partner at Threshold Ventures. "We were immediately impressed with Elementary's true software-first approach and its ability to deliver on it."
The valuation was not disclosed but the company last raised $13 million of funding in November at a $48 million post-money valuation, according to Pitchbook data.
From Your Site Articles
Related Articles Around the Web
Los Angeles-based Pipe Technologies, Inc. announced Wednesday it has raised $60 million in equity and asset financing as an extension to the $6 million seed round it closed in February.
Launched last September, Pipe enables software as a service (SaaS) companies with recurring revenues to tap into their deferred cash flows by getting a cash advance against the full annual value of software subscriptions. Trading limits on the platform range from $10,000 to several million dollars per month, depending on the size of companies.
The round was led by Fin VC with participation from new investors Tribe Capital, Uncorrelated Ventures, Lachy Groom and KSD Capital, and existing investors Craft Ventures, Fika Ventures, and MaC Ventures. The funding will allow Pipe to expand into new markets.
"We believe Pipe's subscription finance platform will radically transform the global SaaS business model, providing liquidity that will generate a tidal wave of growth and innovation for SaaS companies and positioning subscription contracts as a new and highly valued asset class for global investors," said Peter Ackerson, Investment Partner at Fin VC.
Also on Wednesday, Pipe unveiled its subscription financing platform and announced that Michal Cieplinski will serve as the company's chief operating officer and chief legal officer. Previously, Cieplinski served as general counsel at LendingClub, a publicly traded fintech company.
"Pipe already offers a unique value proposition to the booming SaaS industry, but the vision is much bigger than the work Pipe is doing today," Cieplinski said." We've started with reimagining funding, but ultimately want to be a larger one-stop solution for SaaS services."
From Your Site Articles
Related Articles Around the Web