Here are the latest updates on news affecting Los Angeles' startup and tech communities. Sign up for our newsletter and follow dot.LA on Twitter for more.
Today:
Omaze Raised $30M to Expand its Celebrity-Driven Charity Fundraising Platform
MuckerLab Accelerator Application is Live
MuckerLab Accelerator Application is Live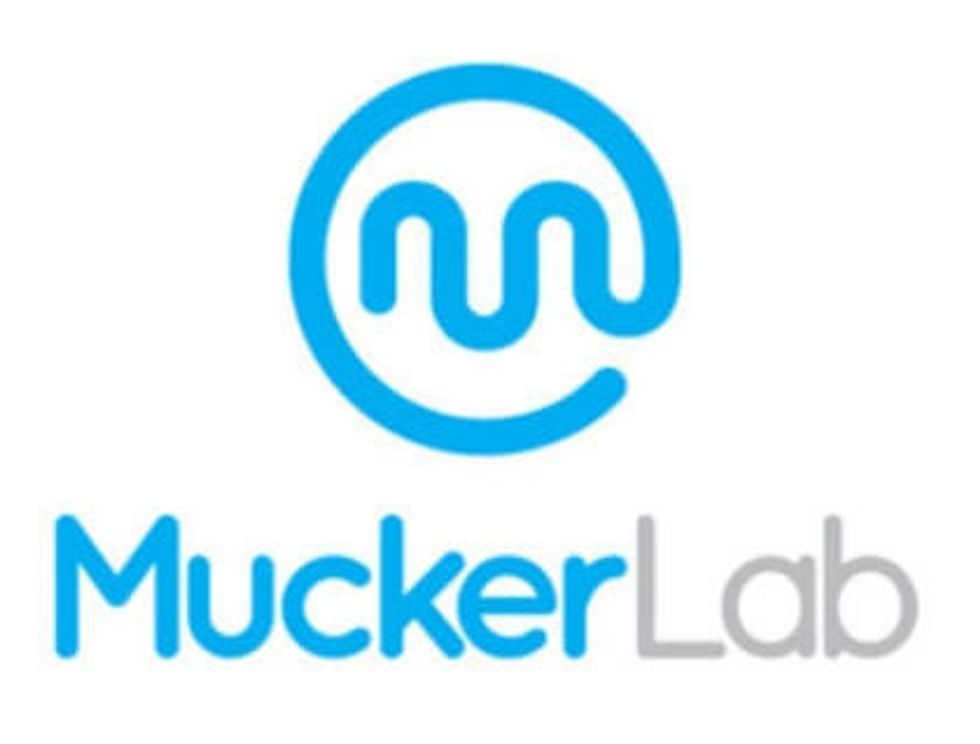 Santa Monica's Mucker Capital, which focuses on investing in high-growth startups based outside of Silicon Valley, is looking for startups to join its MuckerLab accelerator.
The program partners with 12 to 15 companies each year, working one-on-one with founders on a weekly basis providing hands-on support. Mucker invests between $100k to $200k with follow-on capital available. Founders do not have to be in Los Angeles and can work remotely.

Since its inception a decade ago, MuckerLab portfolio companies have gone on to raise more than $5 billion in outside funding since graduating. Standouts include Honey (raised $39M and later acquired by PayPal for $4B), ServiceTitan (raised a total $400M to date), and Emailage (raised $15M and later acquired by LexisNexis for $500M).
Applications are reviewed year-round, but the next set of applications is due September 25 and applicants are encouraged to apply early.
Omaze Sells Celebrity Meet-and-Greets for Charity. It Raised $30M

Omaze Logo
Omaze, the online platform selling celebrity meet-and-greets, trips and prizes for charity, closed a $30 million Series B round by FirstMark Capital.
Founded in 2012, Omaze allows users to enter to win experiences with celebrities like Michelle Obama and Oprah, and prizes like a custom tiny home or a Lamborghini blessed and signed by Pope Francis.
The Culver City-based company works with the Charities Aid Foundation America to distribute funds and says it's raised over $130 million for over 350 charities. In two years, the company says, it has grown its revenue by 500%.
"We're grateful to close this round during a challenging year and fundraising environment," co-founder and CEO Matt Pohlson said in announcing the news Thursday. "These funds come at a critical inflection point for the company."
The raise follows a $12 million Series A round in 2018. With the funding, Omaze will continue to invest and scale its home and car categories. It'll also accelerate plans to expand internationally, beginning in Western Europe and Asia.
The announcement also includes two new board members, Celtics lead owner and co-founder of Causeway Media Partners Wyc Grousbeck and Penni Thow, former executive VP at SB Projects and the founder and CEO of Copper.

Additional investors of the funding round include Causeway Media Partners, BDMI, Tusk Ventures, Inherent Group, Gaingels, Penni Thow's Copper and talent manager Guy Oseary.
From Your Site Articles
Related Articles Around the Web
Join us at 11 a.m. Thursday, July 23rd for our next edition of "Female Founders Stories: to Live and Work in L.A." We'll talk with Tea Drops co-founder and CEO Sashee Chandran along with Skylar CEO Cat Chen.
Join dot.LA chief cost and correspondent Kelly O'Grady as we talk with women leaders and entrepreneurs here in the L.A. startup community. We will be exploring how they got started, triumphed over challenges, as well as their favorite success stories and what they love most about living and working in L.A.
<p class="shortcode-media shortcode-media-youtube"> <span style="display:block;position:relative;padding-top:56.25%;" class="rm-shortcode" data-rm-shortcode-id="ac839aac8915d6a092bc91a60163f7b2"><iframe type="lazy-iframe" data-runner-src="https://www.youtube.com/embed/J6718Sr1B5A?rel=0" width="100%" height="auto" frameborder="0" scrolling="no" style="position:absolute;top:0;left:0;width:100%;height:100%;"></iframe></span> <small class="image-media media-caption" placeholder="Add Photo Caption...">Female Founders Stories with Tea Drops & Skylar</small> <small class="image-media media-photo-credit" placeholder="Add Photo Credit..."> <a href="https://www.youtube.com/watch?v=J6718Sr1B5A" target="_blank">www.youtube.com</a> </small> </p><h2></h2><h2></h2>
<img lazy-loadable="true" data-runner-src="https://assets.rebelmouse.io/eyJhbGciOiJIUzI1NiIsInR5cCI6IkpXVCJ9.eyJpbWFnZSI6Imh0dHBzOi8vYXNzZXRzLnJibC5tcy8yMzQ4MTM2Ni9vcmlnaW4uanBnIiwiZXhwaXJlc19hdCI6MTY3MDg3MTExNX0.R0s8l_Le0uBXUEMpKAjWWJljVQ8wCbmw6gkIMF8Y5UQ/img.jpg?width=980" id="1375d" class="rm-shortcode" data-rm-shortcode-id="d9dd41f9a2dc1407ec5e6c41da610f37" data-rm-shortcode-name="rebelmouse-image" data-width="4608" data-height="3456" />
Sashee Chandran, Founder & CEO at Tea Drops
Sashee Chandran, Founder & CEO of Tea Drops
<p>Sashee is founder and CEO of Tea Drops, which creates bagless loose leaf teas — shedding about 20% less waste than traditional tea bag packaging. Tea Drops has become a favorite among new and experienced tea drinkers alike, launching innovative tea experiences that merge flavorful blends, food art and edgy design. Tea Drops are now available in close to 1,500 retailers — and are loved by Oprah Magazine, Chrissy Teigen, and former first lady Michelle Obama. Sashee is a 1st Place $20K WFN Fast pitch winner, 1st Place $100K Tory Burch Fellow Grant winner, and the 1st place $50K PepsiCo WomanMade Challenge winner. She has also raised over $2.5M in VC funding for Tea Drops. </p>

<img lazy-loadable="true" data-runner-src="https://assets.rebelmouse.io/eyJhbGciOiJIUzI1NiIsInR5cCI6IkpXVCJ9.eyJpbWFnZSI6Imh0dHBzOi8vYXNzZXRzLnJibC5tcy8yMzQ4MTQ1Ny9vcmlnaW4uanBnIiwiZXhwaXJlc19hdCI6MTYzNjQxODYwMn0.8EbWsLb9HwDLDNIrZHAPm69NkQIs9ao67JqYTJ4JKlo/img.jpg?width=980" id="1b93c" class="rm-shortcode" data-rm-shortcode-id="c0bf79bc567e24284e2c10eb7c623cdd" data-rm-shortcode-name="rebelmouse-image" data-width="1024" data-height="512" />

Cat Chen, Founder & CEO of Skylar
Cat Chen, Founder & CEO of Skylar
<p>Founded in April 2017, Skylar is affecting change in the dirty and unregulated $46 billion fragrance industry by creating a whole new world of better-for-you fragrances and body care products. Skylar products are clean, hypoallergenic, and cruelty-free. Our products are inspired by women and a portion of our proceeds go toward Step Up, a non-profit organization benefiting women. In addition to creating innovative products, we're also creating a more convenient and personal way to shop, content that helps women lead a clean lifestyle, and a supportive and engaged community.<br></p><p>Skylar is backed by Upfront Ventures, FirstMark Capital, Amplify LA, and Gingerbread Capital. Other notable investors include Brian Lee (The Honest Company Founder), Karen Katz (former Neiman Marcus CEO), Jake Kassan (Mvmt Watches Founder &amp; CEO), and Jeff Kearl (Stance Socks Founder &amp; CEO).</p><p>Cat started her career in management consulting at Bain &amp; Company and continued honing her skills at Apple and Activision Blizzard. She earned a BS in Management Science from MIT and an MBA in Marketing and Operations from The Wharton School, University of Pennsylvania.</p>

<img lazy-loadable="true" data-runner-src="https://assets.rebelmouse.io/eyJhbGciOiJIUzI1NiIsInR5cCI6IkpXVCJ9.eyJpbWFnZSI6Imh0dHBzOi8vYXNzZXRzLnJibC5tcy8yMzQ4MTQ1My9vcmlnaW4uanBnIiwiZXhwaXJlc19hdCI6MTYxOTUwMzQ0NX0.zZnld8YtL0YBGocED2Yhc1xus5pAIAK8l7BngQKmvQ4/img.jpg?width=980" id="90698" class="rm-shortcode" data-rm-shortcode-id="68e8f64a7f15694db5dae22bd31b9ff2" data-rm-shortcode-name="rebelmouse-image" data-width="1772" data-height="1717" />

Kelly O'Grady, Chief Host and Correspondent
Kelly O'Grady, Chief Host and Correspondent at dot.LA
<p>Kelly O'Grady is dot.LA's chief host &amp; correspondent. Kelly serves as dot.LA's on-air talent, and is responsible for designing and executing all video efforts. A former management consultant for McKinsey, and TV reporter for NESN, she also served on Disney's Corporate Strategy team, focusing on M&amp;A and the company's direct-to-consumer streaming efforts. Kelly holds a bachelor's degree from Harvard College and an MBA from Harvard Business School. A Boston native, Kelly spent a year as Miss Massachusetts USA, and can be found supporting her beloved Patriots every Sunday come football season.</p>

From Your Site Articles

Related Articles Around the Web