firstmark capital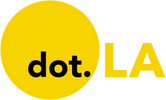 Get in the KNOW
on LA Startups & Tech
X
firstmark capital
Charity fundraising platform Omaze, which offers celebrity meet-and-greets and other fundraising experiences, landed its most high profile client this year: billionaire Richard Branson. Now it's hoping to take off.

Omaze announced on Thursday it raised $85 million in a Series C funding round led by Louis Bacon's Moore Strategic Venture along with high-profile investors, including singer Bono, actress Kerry Washington, football star Tom Brady and Reddit co-founder Alexis Ohanian.
The company promises nonprofits that it can raise far more money than traditional galas or other fundraising events with their star-studded online campaigns — which have included celebrities such as Michelle Obama and Oprah — and prizes like a custom tiny home or a Lamborghini blessed and signed by Pope Francis.
Omaze organizes the campaigns and handles the marketing, content and outreach. The Culver City-based company works with the Charities Aid Foundation America and says it has raised about $150 million for over 400 charities. Omaze estimates on its website that its cut averages about 12% to 20% percent of all donations, regardless of the campaign.
"By offering everyone the opportunity to win a $5M house or go to space, we can fund the causes creating opportunities for the underserved," said CEO and co-founder Matt Pohlson in announcing the raise. "This funding empowers us to expand our prizing and donor base internationally."
Earlier this year, Branson launched a sweepstake on its platform to win a seat on the Virgin Galactic VSS Unity, the same spacecraft that carried him into space in July. The winner has yet to be announced.
Launched in 2012, the company began offering travel and one-of-a-kind cars in 2019 and has boasted 100% percent growth since. It competes against companies like GoFundMe, which also offers fundraisers but mostly appeals to individuals trying to raise funds for friends and family. Another fundraising platform, Arizona-based RallyUp, works with charities to build out their events online.
Other investors include FirstMark Capital — which led a $30 million round in August 2020 — along with Wndrco, Telstra Ventures, Causeway Media Partners, Mockingbird Ventures, BDMI and Pegasus Tech Ventures.
From Your Site Articles
Related Articles Around the Web
HopSkipDrive
Exactly one year after laying off 60 people due to the pandemic, youth transportation startup HopSkipDrive announced today that it's raised $25 million in new funding, its largest round to date.
The Series C cash infusion comes from four firms: Energy Impact Partners, Keyframe Capital, FirstMark Capital and 1776 Ventures.
HopSkipDrive plans to use the new funds toward vehicle electrification and to "continue reshaping school transportation." Materially, that means it plans to launch in 30 new markets — up from 16.
"We are coming out of COVID, which was a pretty difficult year, as most school districts across the country were closed," said co-founder and CEO Joanna McFarland. "But by this spring we were seeing pretty explosive growth as districts were coming back and realizing they needed us more than ever."
With the latest funding round, Energy Impact Partners Principal Cassie Bowe is joining HopSkipDrive's board, along with Zillow public policy executive Loni Mahanta. The additions mean that 60% of HopSkipDrive's board members are women, a rare ratio among private and public firms alike.
As for the company's environmental footprint, HopSkipDrive says 19% of the vehicles on its platform today are either hybrid or electric, and in some markets that figure is higher. In Seattle, "over 40% of HopSkipDrive CareDriver vehicles are Hybrid or EV," the company says.
Going forward, the startup pledges to "help thousands of CareDrivers transition to EVs and expand its partnerships with transportation providers that offer electric vans and buses." dot.LA has reached out to HopSkipDrive for more information on its efforts to slash emissions.
The startup is often billed as "Uber for kids," but HopSkipDrive has rejected that moniker, arguing that it has "completely different — and far more rigorous — safety technology and processes." Because it's focused on transporting minors, HopSkipDrive says it puts "additional driver vetting processes into place — for one, fingerprint-based background checks."
HopSkipDrive also requires drivers to pass record checks and car inspections, and have five years of caregiving experience.
Regardless of differences, the startup shares some traits with Uber, including a knack for disruption.
The six-year-old firm transports students in partnership with more than 300 schools, districts and government agencies, positioning itself as an answer to the nationwide bus driver shortage that's been exacerbated by the coronavirus. But the rise of HopSkipDrive and similar ventures has also sparked discontent among union members, who raised concerns about child safety and potential job losses in a recent Bloomberg report.
In response, McFarland argues HopSkipDrive complements the nation's existing bus system.
"You don't need a 72-passenger bus for every single trip to and from school, and you don't have enough drivers for those 72-passenger buses, anyway." McFarland adds, "I don't think we are taking union jobs. I think the bus driver industry can't fill the jobs. We see ourselves as a compliment both to school districts and to the school bus contractors to solve these problems of educational access, and it's really about getting kids to school."
On safety, McFarland pointed to HopSkipDrive's in-house safety report. The most recent report, published in September 2020, concluded that 99.584% of rides between 2018 and 2019 "were completed without any type of safety-related issue."
From Your Site Articles
Related Articles Around the Web
Here are the latest updates on news affecting Los Angeles' startup and tech communities. Sign up for our newsletter and follow dot.LA on Twitter for more.
Today:
Omaze Raised $30M to Expand its Celebrity-Driven Charity Fundraising Platform
MuckerLab Accelerator Application is Live
MuckerLab Accelerator Application is Live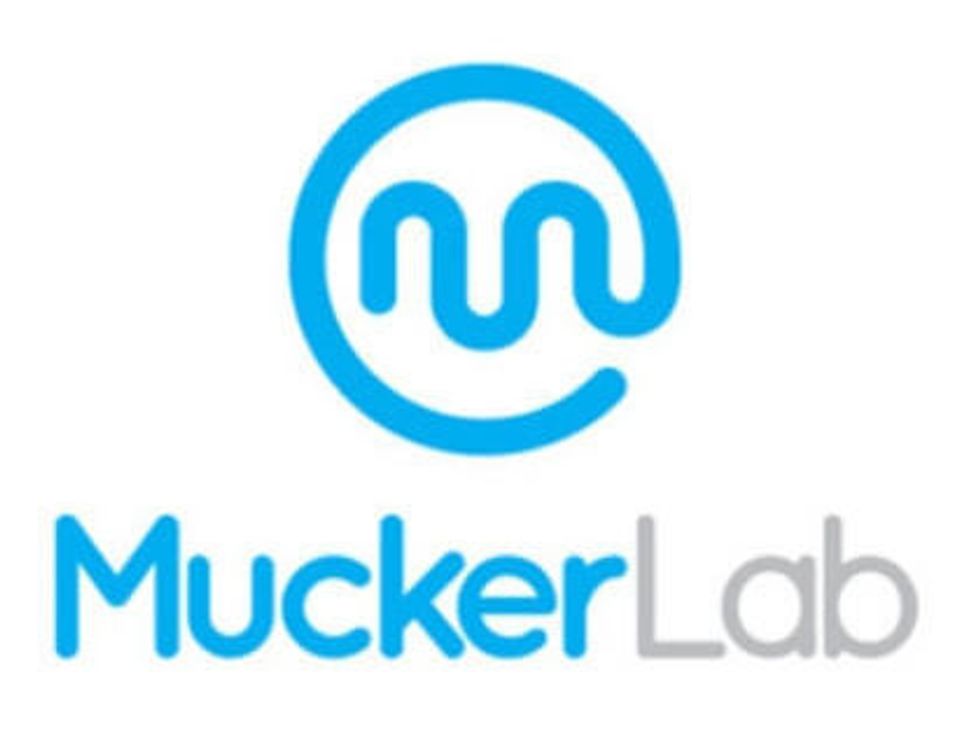 Santa Monica's Mucker Capital, which focuses on investing in high-growth startups based outside of Silicon Valley, is looking for startups to join its MuckerLab accelerator.
The program partners with 12 to 15 companies each year, working one-on-one with founders on a weekly basis providing hands-on support. Mucker invests between $100k to $200k with follow-on capital available. Founders do not have to be in Los Angeles and can work remotely.

Since its inception a decade ago, MuckerLab portfolio companies have gone on to raise more than $5 billion in outside funding since graduating. Standouts include Honey (raised $39M and later acquired by PayPal for $4B), ServiceTitan (raised a total $400M to date), and Emailage (raised $15M and later acquired by LexisNexis for $500M).
Applications are reviewed year-round, but the next set of applications is due September 25 and applicants are encouraged to apply early.
Omaze Sells Celebrity Meet-and-Greets for Charity. It Raised $30M
Omaze Logo
Omaze, the online platform selling celebrity meet-and-greets, trips and prizes for charity, closed a $30 million Series B round by FirstMark Capital.
Founded in 2012, Omaze allows users to enter to win experiences with celebrities like Michelle Obama and Oprah, and prizes like a custom tiny home or a Lamborghini blessed and signed by Pope Francis.
The Culver City-based company works with the Charities Aid Foundation America to distribute funds and says it's raised over $130 million for over 350 charities. In two years, the company says, it has grown its revenue by 500%.
"We're grateful to close this round during a challenging year and fundraising environment," co-founder and CEO Matt Pohlson said in announcing the news Thursday. "These funds come at a critical inflection point for the company."
The raise follows a $12 million Series A round in 2018. With the funding, Omaze will continue to invest and scale its home and car categories. It'll also accelerate plans to expand internationally, beginning in Western Europe and Asia.
The announcement also includes two new board members, Celtics lead owner and co-founder of Causeway Media Partners Wyc Grousbeck and Penni Thow, former executive VP at SB Projects and the founder and CEO of Copper.

Additional investors of the funding round include Causeway Media Partners, BDMI, Tusk Ventures, Inherent Group, Gaingels, Penni Thow's Copper and talent manager Guy Oseary.
From Your Site Articles
Related Articles Around the Web